There's no doubt that walking in New Zealand is an incredible experience. Views that stretch for miles, fresh clean air, abundant native birdlife, and an untouched landscape that is begging to be explored by foot. It's undoubtedly the most enjoyable way to explore Aotearoa.
There is an extensive network of hikes in New Zealand, and the nine Great Walks of New Zealand are world-renowned for being of the highest standard.
New Zealand's Great Walks are a series of premier tracks that the Department of Conservation has developed and continues to maintain. They are located amid the finest scenery in the country, showcasing the coastlines, native rainforests, glacial valleys, alpine terrain and volcanic landscapes unique to New Zealand.
The tracks are all easy to follow and free to walk (excluding accommodation) making them accessible for those visiting New Zealand on a budget. Read on to find out why these 9 multi-day hikes should be on your New Zealand walking wish list. And find insider tips from walkers in the know…
---
Lake Waikaremoana
"I've never seen such beautiful water in shades of green and aqua blue. The colour changes with the weather and sky. As you walk out of the dense bush and onto a hidden beach you're excited to see which shade will greet you. The terrain is mixed. Uphill. Flat. Open and sunny then dense, thick bush. Some tracks are so tame you can even jog a little as the euphoria of such beauty takes over." – Wendy Gledhill, Brisbane, Australia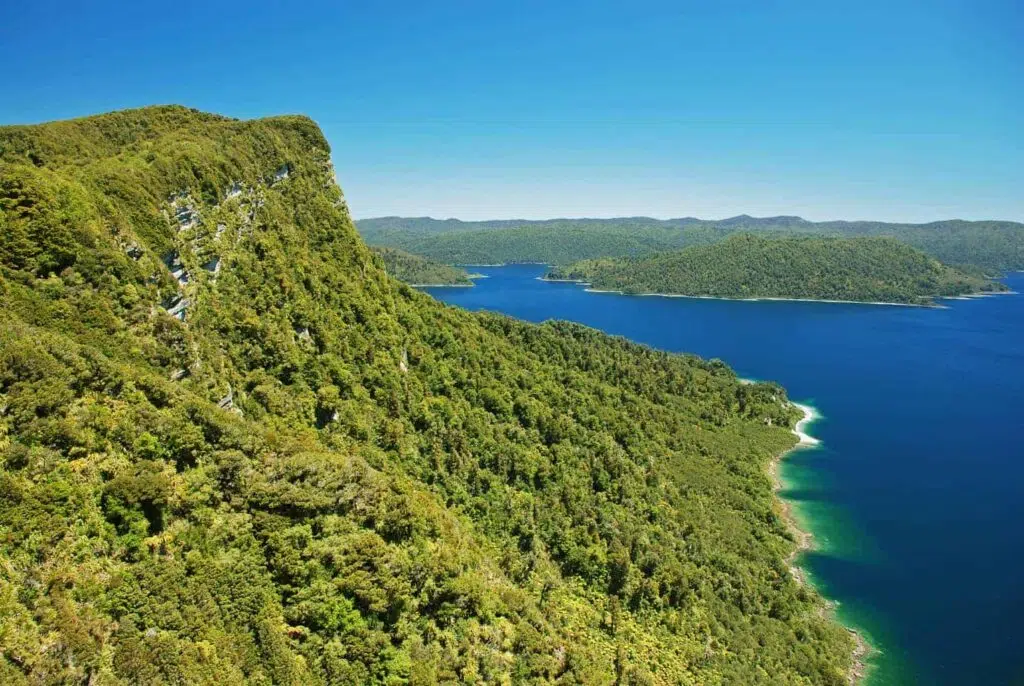 Lake Waikaremoana is located in Te Urewera, a former National Park in the Hawke's Bay region of the North Island. The 44km Lake Waikaremoana track circumnavigates approximately half of the star-shaped lake.
The 3-4 day walk will take you through dense rainforest (the largest rainforest in the North Island), past moss-covered trunks and giant podocarp trees, over a swing bridge and up to lookout points where you can catch your breath while taking in the lake views.
Te Urewera is home to nearly all the native forest birds of New Zealand, so keep an eye out for the colourful Kākāriki (New Zealand parakeet), and look up when you hear the unmistakable flapping sound of the NZ wood pigeon's wings.
Lake Waikaremoana Essential Info
Length:

44kms

Days to complete:

3-4 Days

Difficulty level: Intermediate
Things to know: The weather can be unpredictable and unseasonably cold – even in summer. Pack accordingly.
---
Routeburn Track
"The Routeburn was simply the most amazing tramp I have ever done. The views left us speechless and completely dumbstruck. Every corner there was a new vista. I spent the whole trip thinking to myself: "THIS is why we tramp"". – Amelia White, Explorastory
The Routeburn Track was once named one of the top 11 trails in the world by the National Geographic Adventure Magazine. At 32km, the track is the shortest of New Zealand's Great Walks.
But the popular trail packs a punch as it introduces you to two of the South Island's ten National Parks – Fiordland National Park and Aspiring National Park.
The 3-day hike on the Routeburn Track will take you on a journey through an amazing alpine landscape, alongside the twinkling turquoise waters of the Routeburn River, past cascading waterfalls and mirror-like lakes, and up towering peaks where you'll be rewarded with views of the snow-capped Southern Alps.
Routeburn Track Essential Info
Length:

32kms

Days to complete:

2-4 Days

Difficulty level: Intermediate
Things to know: The Routeburn Track is a one-way track, so you'll need to arrange transport back to your car at the end of the hike.
---
Abel Tasman Coast Track
"Even though it's a 'Great Walk' – the Abel Tasman Coast Track is still raw and beautiful. We love that there are sections of the track on the beach itself, and that you still have to navigate tidal estuaries on your own, rather than taking a footbridge. At night, once it's truly dark, go and swim in the sea – the Abel Tasman coastline is home to phosphorescent plankton that glow in the dark as you move through the water, sit on the beach and watch the ocean light up as your friends move through the water. It's a natural phenomenon few know about, and you'll never forget." – Joe, New Zealand Walking Tours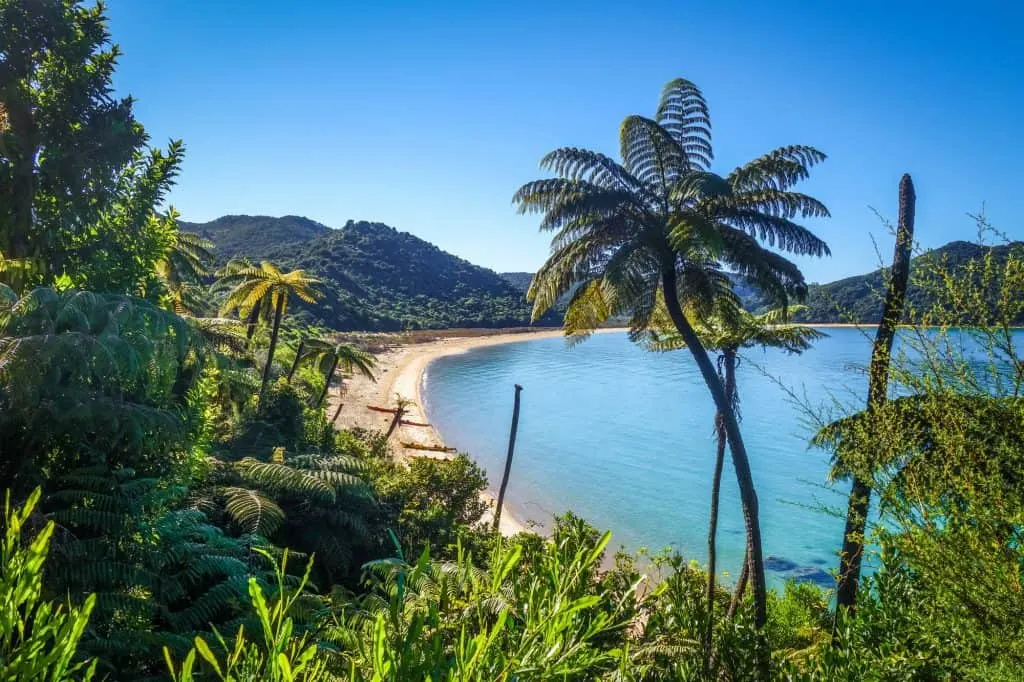 New Zealand's most popular Great Walk, the Abel Tasman Coast Track is one of the few Great Walks that you can comfortably navigate all year-round. It's also the only walk with a floating backpackers hostel!
The 3-5 day hike will take you along the coast bordering the Abel Tasman National Park – arguably New Zealand's most beautiful National Park. You'll follow the coastal route through the lush native bush, over tidal estuaries and wetlands, and along some of the most stunning golden sand beaches you've ever seen.
You'll also have the option of taking a short detour to Cleopatra's Pool – a stunning natural rock pool with a moss-lined rockslide!
Abel Tasman Coastal Track Essential Info
Length:

60km

Days to complete:

3-5 Days

Difficulty level: Intermediate
Things to know: The Abel Tasman Coast Track navigates through tidal crossings – it's important to have tide information on hand before embarking on your walk.
---
Kepler Track
"Less frequented than the other two Great Walks in the area, the Kepler Track is a loop circuit which begins and ends in Te Anau, Fiordland. Beginning with a quick ascent through the native bush, you soon find yourself amidst the clouds, hiking across the tussock-clad hills scattered with snow, marvelling at the scenery of the mountains that appear to erupt from the waters of the glistening lakes far beneath you. This 3-4 day hike is challenging but rewarding, and will take you through some of the most remote and most beautiful areas of New Zealand. Just try not to end up with a broken boot, like I did! – Abbi, Spin the Windrose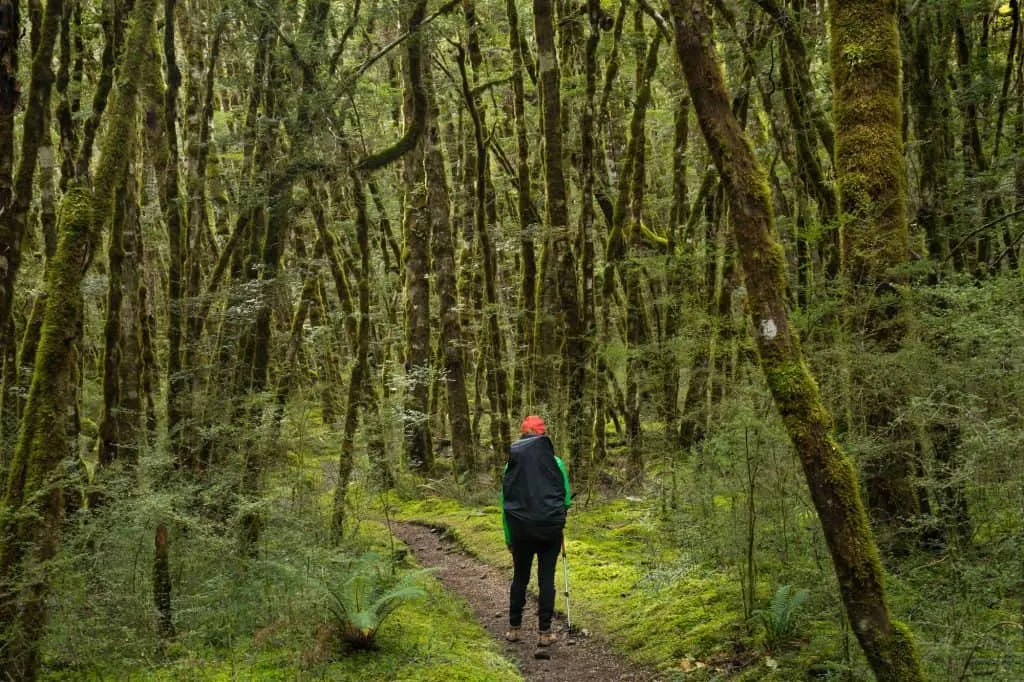 The 6okm Kepler Track was purpose-built to show off some of the best views in the Fiordland National Park. Tramp through the thick native forest and fern undergrowth, under impressive limestone bluffs, over wetlands and up to the summit of Mount Luxmore. Take a torch to discover the secrets of the Luxmore caves and a camera to capture the beauty of Lake Te Anau from above.
Kepler Track Essential Info
Length:

60kms

Days to complete:

3-4 Days

Difficulty level: Intermediate
Things to know: Some areas of the track can get extremely windy, so take care in exposed places. Be aware of avalanche zones, and as always, pack for every weather.
---
Tongariro Northern Circuit
"I first walked the Tongariro Crossing as part of a road trip around New Zealand. It is now one of my favourite places in NZ. On a clear day, across the vast plains, you can see Mt Taranaki in the distance. Seeing another majestic mountain from such an already incredible vantage point is simply amazing! You get to cross the crater of a volcano, and for 20 min it's like treading on the surface of the moon. Then, when you finally reach the top of the ridge and look beyond, you can't help but be blown away be the exquisite colours of the emerald lake and the surrounding cliffs." – Julien Maffre, Provence, France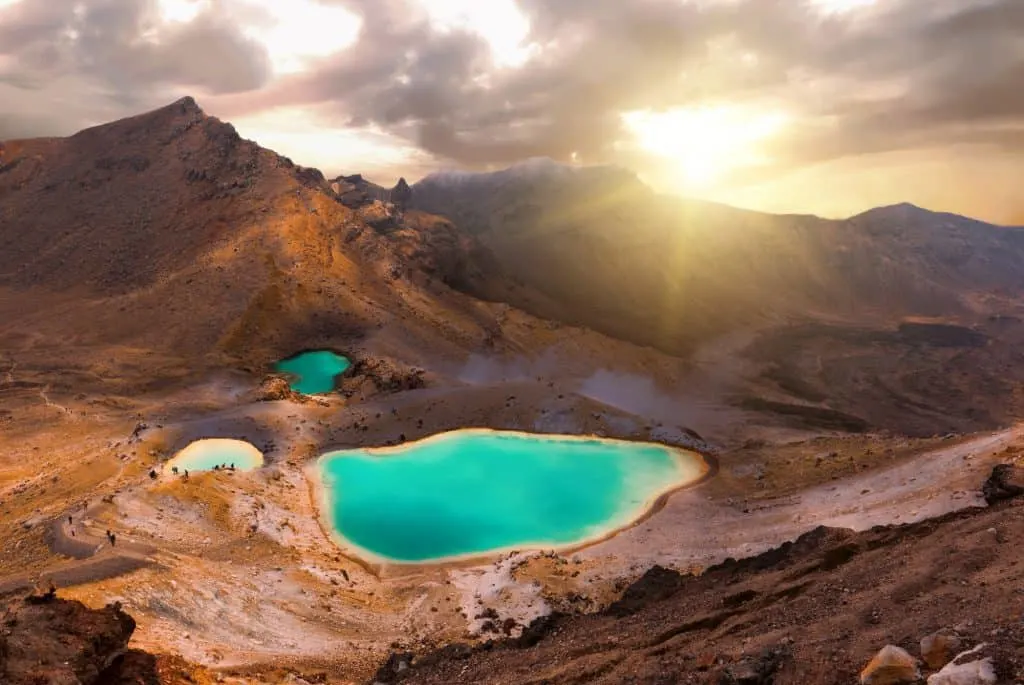 The Tongariro Northern Circuit is a 43km loop track that encompasses one of New Zealand's most famous walks – the Tongariro Crossing. Every year, thousands of tourists and locals alike descend on the Tongariro National Park to complete the 1-day Tongariro Crossing, but much less go on to complete the 3-4 day hike that is the Tongariro Northern Circuit.
This spectacular walk navigates around two active volcanoes, through ancient glacial valleys and weaves past the gemstone tones of the emerald lakes.
Tongariro Northern Circuit Essential Info
Length:

43kms

Days to complete:

3-4 Days

Difficulty level: Intermediate
Things to know: The area is prone to sudden and dramatic changes in temperature, so dress accordingly and pack layers. The track can get rough in places, due to the rugged alpine conditions.
---
Heaphy Track
"I made it special for myself by walking the Heaphy Track over the New Year, with a bunch of Kiwi families and new-found friends for support. It's lovely, and touching, to be completely out of range while literally walking from one year into the next, nothing but nature and occasionally another human being for company. You can walk the Heaphy Track either from Golden Bay, or the West Coast, though I would recommend starting from West Coast Karamea. Shuttle services, such as the one I took out of and back to Nelson, conveniently arrange transfers so that you can leave everything you don't need on the track safely stored away." – Elena, Creativelena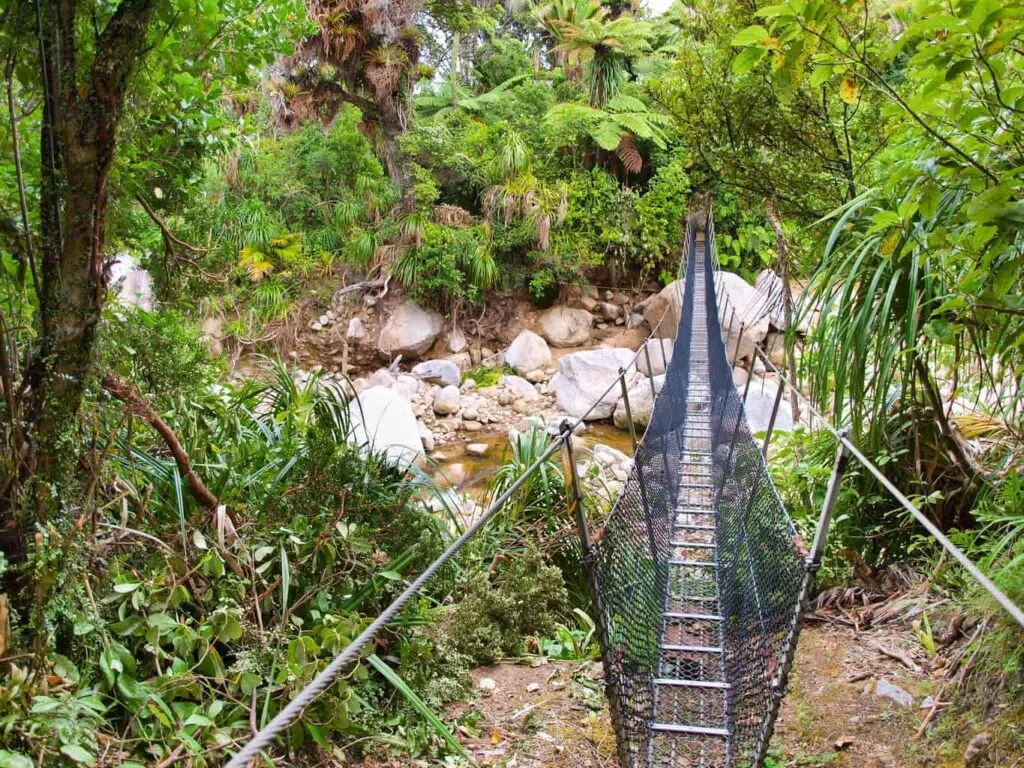 Elena explains – Being the longest of New Zealand's nine Great Walks, the Heaphy track crosses a landscape that you can only ever access walking for several days on end. It is located on the North-Western tip of the South Island, New Zealand and connects the open ocean views of New Zealand's spectacular West Coast, with the beautiful, serene and secluded area of Golden Bay.
Leading across forested hills, tussock grass ridges and along several mountainsides, it is a very pleasant multi-day walk.
Heaphy Track Essential Info
Length:

78.4 km

Days to complete:

4-6 Days

Difficulty level: Intermediate
Things to know: While the track is open to walk all year round, during the winter months you'll be sharing the track with mountain bikers. There is a small risk of giardia, so it's recommended to treat your water before you use it.
---
Rakiura Track
"My most vivid memory of the Rakiura Track is the tranquility. It's like you have the whole island to yourself, even though it's home to about 400 people. I'm not sure why this track isn't more popular, we loved the small sandy coves fringed with ferns and the crystal clear water." – Helen Woods, Melbourne, Australia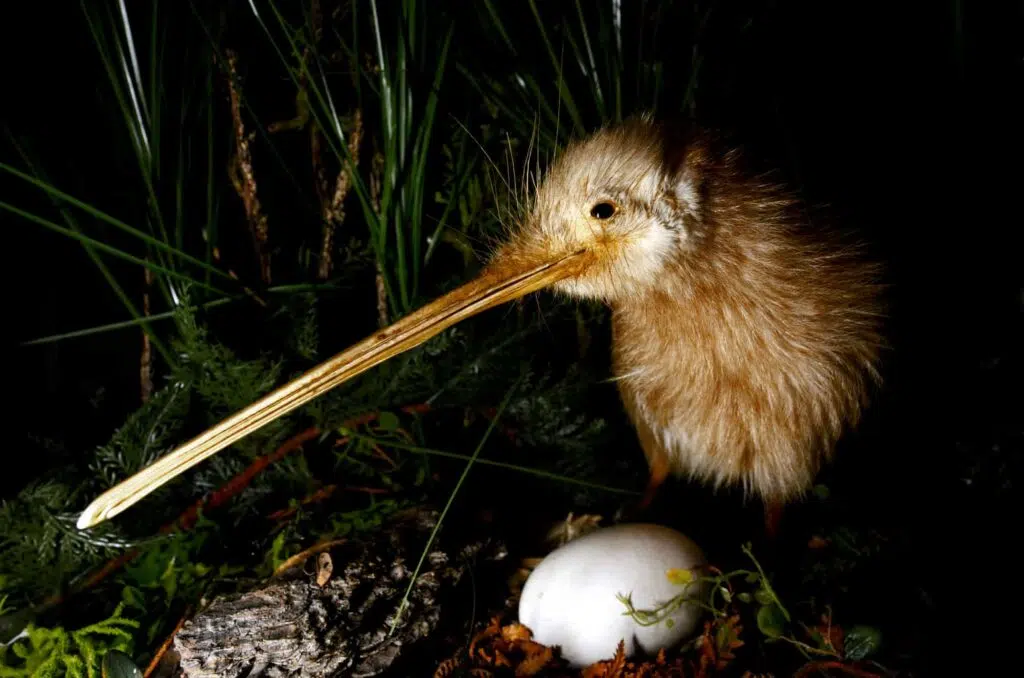 The 32km Rakiura track is a circular hike that starts and finishes near Oban (Stewart Island's only settlement) and cuts a path through the Rakiura National Park. The track largely follows the coast, offering sweeping views over secluded bays and many small islands in the distance.
Walk through a forest rich in rimu, ferns and the flowering southern rātā. Catch a glimpse of the early enterprises such as gold mining, whaling and sawmilling. And meet many of New Zealand's native bird species – including the Southern Brown Kiwi. Kiwi's are abundant on the island, largely due to the absence of common predators such as ferrets, and brush-tailed possums.
Rakiura Track Essential Info
Length:

32kms

Days to complete:

1-3 Days

Difficulty level: Intermediate
Things to know: Huts have very basic facilities, so walkers must bring their own cooking utensils, food, and toilet paper. The weather on Stewart Island is difficult to predict, so trampers must also pack a variety of clothing to cover them for all conditions.
---
Milford Track
"Walking the Milford Track is still an iconic, bucket-list experience. Because only a limited number of walkers start each day, and all walk in the same direction, it's not spoiled by over-use." – David Morris, Dunedin, New Zealand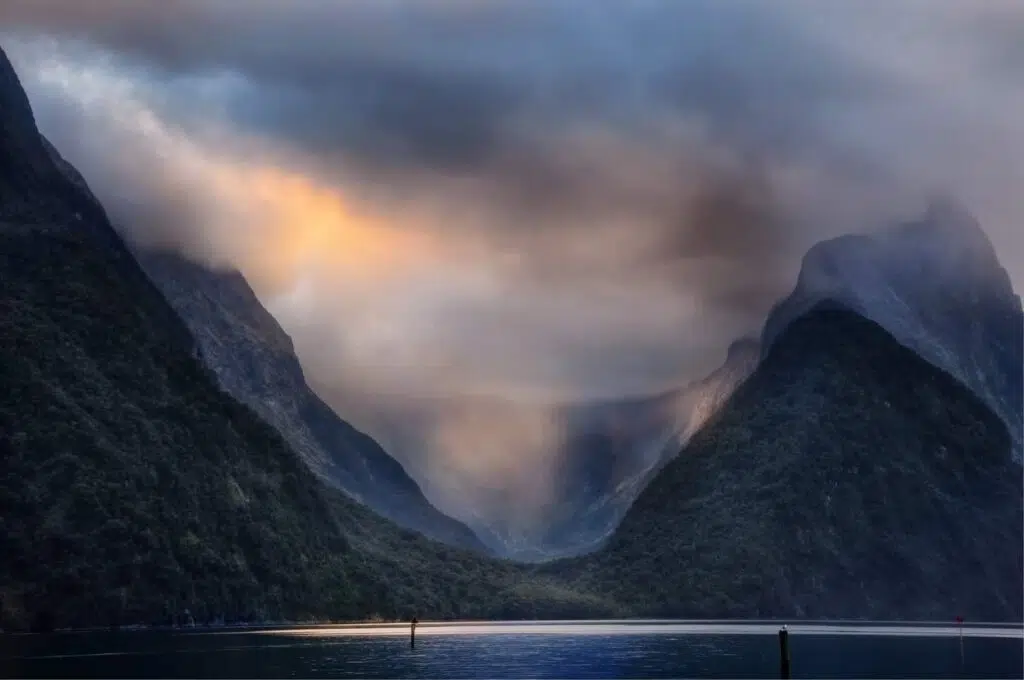 New Zealand's most famous Great Walk, the Milford Track, is targeted as a must-do hike for many. It's been regarded as "the finest walk in the world" since poet Blanche Baughan penned it as such around 100 years ago. But before it earned this esteemed praise, Māori had already been using the Milford Track for years to collect and transport sacred pounamu (also known locally as greenstone).
Hiking through the Fiordland National Park, this 4-Day walk starts at the head of Lake Te Anau before taking you on a journey through alpine landscapes, under a canopy of lush rainforest, past the towering Sutherland Falls (New Zealand's highest waterfall) and glassy lakes until you reach the finish line at Sandfly Point in Milford Sound.
Milford Track Essential Info
Length:

53.5kms

Days to complete:

4 Days

Difficulty level: Intermediate
Things to know: Because of the track's popularity, spaces are limited and fill up fast. Book early to avoid disappointment. Snow avalanches are common early in the season – be sure to follow advice from DOC staff.
---
Whanganui Journey
"It was easy to let the mind drift as we watched the strange patterns of the eddies and uprising columns of water in the river. You can imagine the rhythmic chants of the Māori warriors as they paddled their wakas from one village to the next, or the amazement of the boater- and bonnet-hatted Victorian tourists lining the decks of a paddle steamer pushing upstream through the exotic and féerique landscape of this green-clad gorge." – Donavin Wick, Call 2 Adventure
The only Great Walk that isn't a walk at all! The Whanganui Journey is a 145km paddle down New Zealand's longest river, the Whanganui River. Leave civilisation behind you as you journey down the gently flowing river through the Whanganui National Park.
Let your mind wander as you glide in near silence – the only sounds to interrupt your reverie are those of your oars slicing through the cool water and the delicate call of native birds.
Stop paddling long enough to walk the "bridge to nowhere". Constructed in 1936, this deserted bridge now offers spectacular views through the native bush. And stay at the only DOC hut in NZ that also serves as a Marae, Tieke Kainga.
Whanganui Journey Essential Info
Length:

145km

Days to complete:

5 Days

Difficulty level: Intermediate
Things to know: Weather can be cold and wet – even in summer, so pack accordingly. There is nowhere to stop for supplies once you start your journey, so you need to plan to be self-sufficient.
---
Last things to know before you embark on one of New Zealand's Great Walks
Some of the tracks are open all year round. But the majority have reduced facilities during the winter months and some huts and campsites close down completely.
It's not recommended to hike some tracks during the winter months unless you're a very experienced hiker.
Due to the popularity of some walks, numbers are restricted to protect NZ's unique flora and fauna and to ensure the tracks don't get overcrowded. Be sure to book early if you're hoping to trek one of the Great Walks in NZ.
For more information, and to book, see the DOC website.
Read how to travel NZ on a budget, here.
---
Great Walks of New Zealand Packing List
It's essential to be prepared when walking any of New Zealand's Great Walks. Pack wisely to ensure you are ready for any eventuality!
The Essentials:
Clothing List
Socks & underwear
Swimwear
Warm hat & Gloves
Sunhat
New Zealand's Great Walks Packing Essentials
Pin this for later!