The city of Bordeaux in southwest France is a popular city break for wine lovers, history and culture buffs, and foodies. But if you've already explored the charming port city on the Garonne River, where do you go next?
There are incredible Bordeaux day trips that can be reached by car or public transport in under two hours. Whether you wish to explore medieval villages of the interior of Nouvelle-Aquitaine, want to sample wines from one of 6,000 regional vineyards or plan to head for sandy windswept beaches along Atlantic Ocean shores, the list below will provide inspiration.
When we first moved to France, we spent a year exploring this charming region, but you don't need quite so long to discover its charms – read on for the best day tours from Bordeaux to decide where to venture first!
Saint Emilion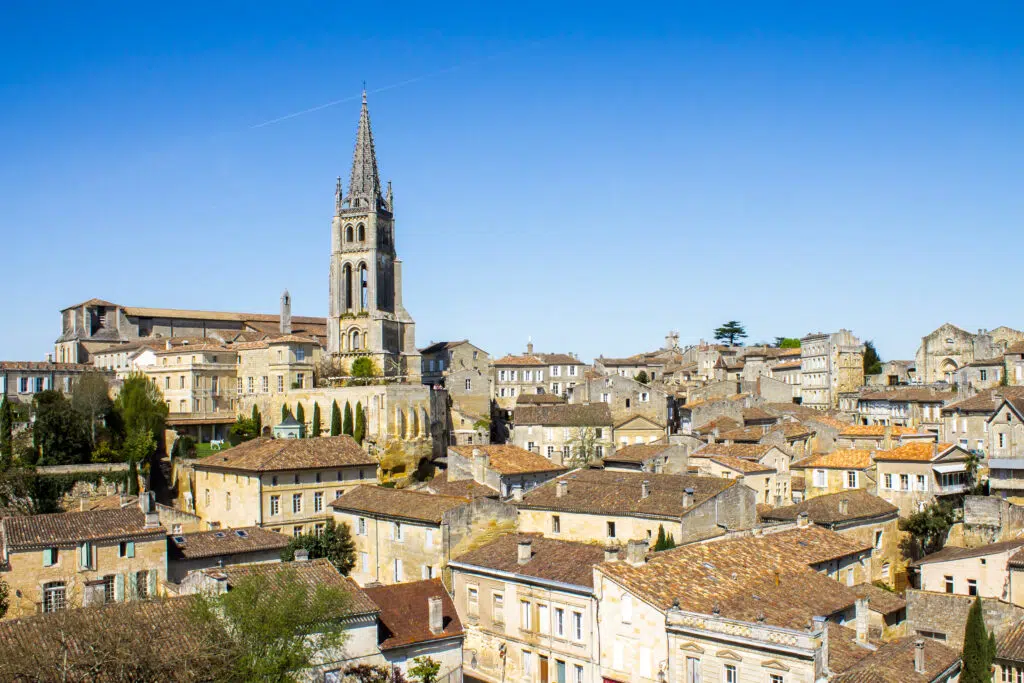 The medieval town of Saint Emilion is located a 50-minute drive from the city – making it the perfect spot for day trips from Bordeaux by car. This is the premier wine region of the Nouvelle-Aquitaine region, awash with historical vineyards scattered around an impressive medieval town.
This is a place to wander narrow streets flanked by honey-coloured stone houses. Take a tour of the Monolithic Church, carved from a single stone, and venture below ground to the catacombs. Head for the King's Keep for incredible views of the vineyards and surrounding countryside. And don't forget to sample the city's sweet treat, the traditional macaron, which was created here.
Most visitors come to St Emilion to sample the local wines. It is the largest wine-producing appellation in Bordeaux with almost 2.5 million cases produced here each year. While here, sample Merlot blends in a stylish city wine bar or pop to one of the many chateaux for a full-tasting session.
Cognac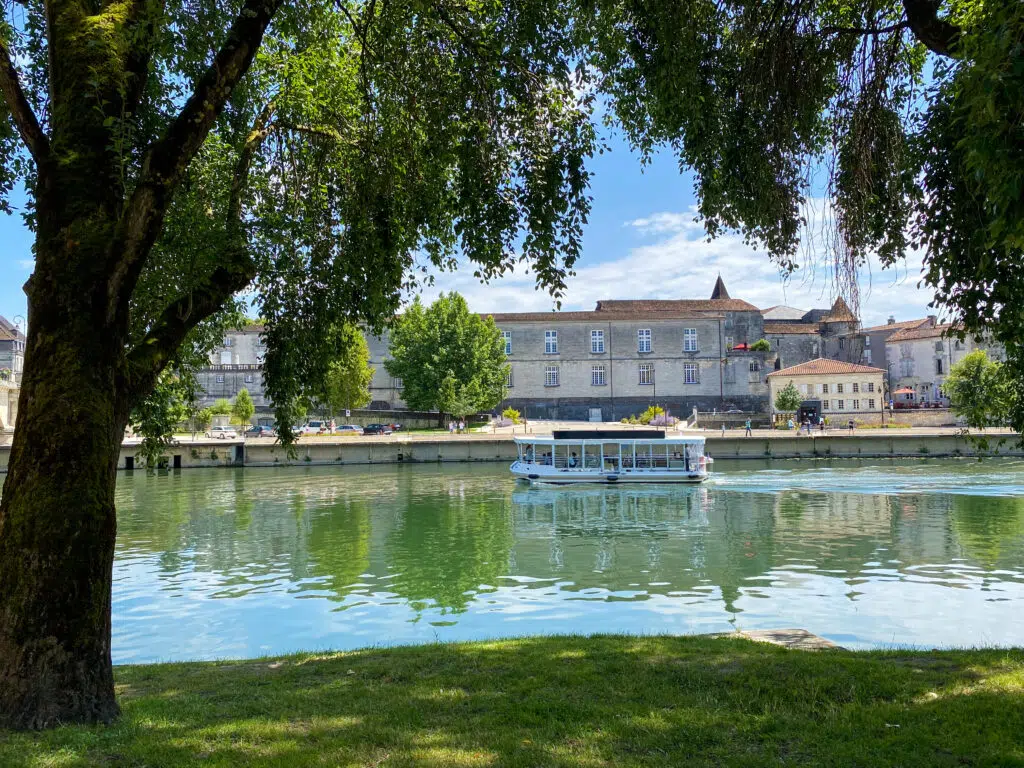 Often overlooked by tourists, the pretty town of Cognac, 1.5 hours north of Bordeaux, is renowned for its production of some of the world's finest liqueurs.
Cognac is home to ancient cobbled streets; half-timbered houses and its history is linked to the salt trade, which, in the 16th century, gave the town's economy a huge boost.
Enjoy a self-paced walk along the town's trail – guided by panels giving information on its history. Take a distillery tour to sample the famous Cognac (think Remy Martin, Martell, Courvoisier, or Hennessy), or venture to the interesting Musée des Arts du Cognac to discover more about how the production came to be.
Throughout the year, several festivals are held in the centre. The most popular being the Cognac Blues Passion festival in July, and the summertime Fête du Cognac. The city is great for foodies too, with incredible restaurants nestled along the banks of the Charente River.
Saintes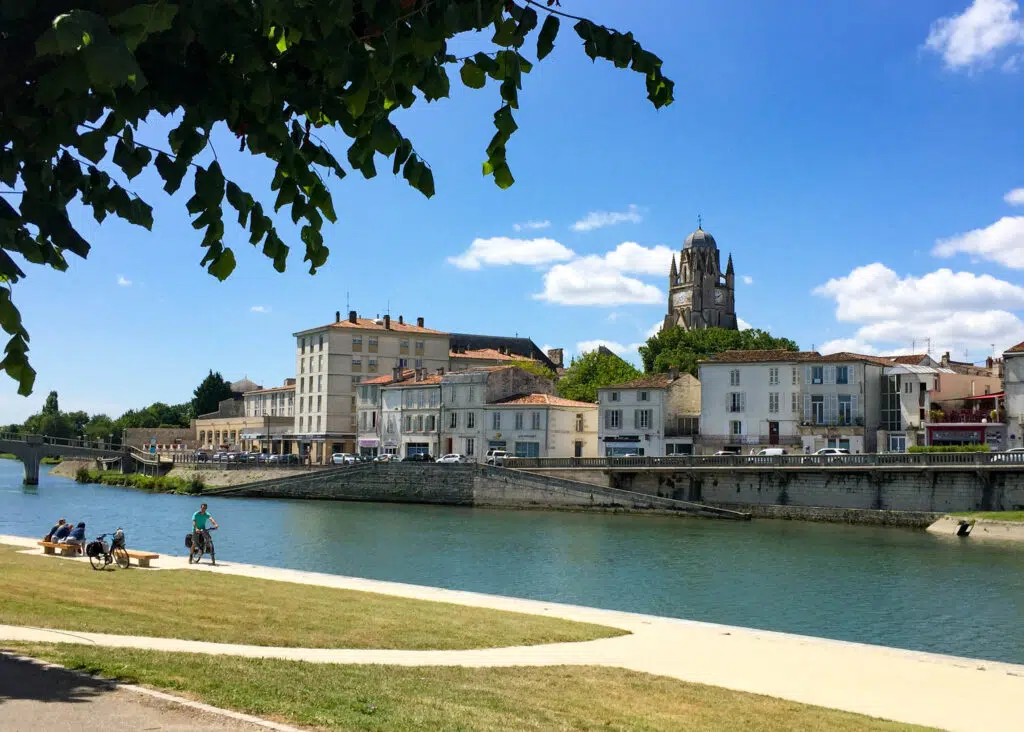 Saintes sits an hour and 20 minutes north of Bordeaux and can be combined with a day trip to Cognac 30 minutes east. Saintes is a fascinating city. Once the capital of Roman Aquitaine, ruins of amphitheatres, baths and city walls still stand amid grassy enclaves, well-preserved and open to visitors.
One highlight of Saintes is the 11th-century Abbey aux Dames which, in its previous life was a women's convent. If you're here for a day, take time to wander along the city's tree-lined boulevards, passing the towering Arch of Germanicus, or admire the architecture of the Basilica or Saintes Cathedral.
If you're travelling with little ones, enjoy a riverboat cruise along the Charente, drop into one of the many museums or enjoy a picnic in the public park.
If you happen to be in Saintes in July, a Medieval/Renaissance festival takes place. Reserve your spot in the impressive Amphitheatre Gallo-Romain or observe classical orchestras as they play over 30 concerts in various locations throughout the city.
Arcachon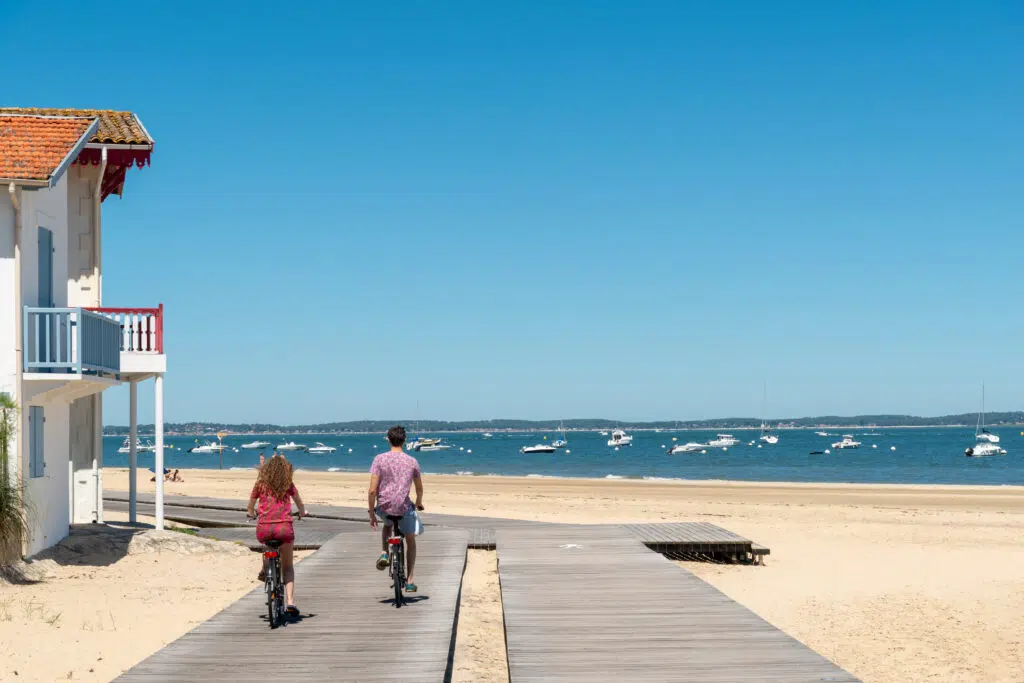 Situated on the Bay of Arcachon, this enchanting town is less than an hour by car from Bordeaux. It's a popular French holiday resort and can get quite crowded. It's known for being home to beautiful beaches and Europe's highest sand dune (see next point).
A perfect spot for a family trip, sun worshippers or surfers – it also attracts foodies with its seafood bars dotted throughout the city. Arcachon is divided into four quadrants named after the seasons, with the most popular being the winter city – home to over 300 unique 19th-century grand mansions.
In the summer section of the city, you'll find lots of outdoor cafes, shops, and restaurants, plus, the popular markets where you can pick up a picnic lunch to enjoy on Le Moulleau Beach with views of Cap Ferret.
For the best views of the surrounding landscapes, head for peaceful Parc Mauresque or see the seaside town from the water on a boat trip.
Dune du Pilat
While visiting Arcachon Bay – home to the nearest beach to Bordeaux, make a stop at Europe's largest sand dune – Dune du Pilat. Stretching almost three kilometres in length and half a kilometre wide, this towering dune is hemmed between the wild Atlantic Ocean and a dense emerald forest.
To say the photo opportunities are outstanding would be an understatement. The views are spectacular, with panoramas of the bay and Cap Ferret.
There are leisurely walks along the top of the dunes which sweep back down to the beach – the perfect spot for a refreshing plunge in the ocean. Arrive either early morning or late afternoon for a magical atmosphere. Bring a gourmet picnic and bottle of wine – then sit back and relax as the sun sets.
Cap Ferret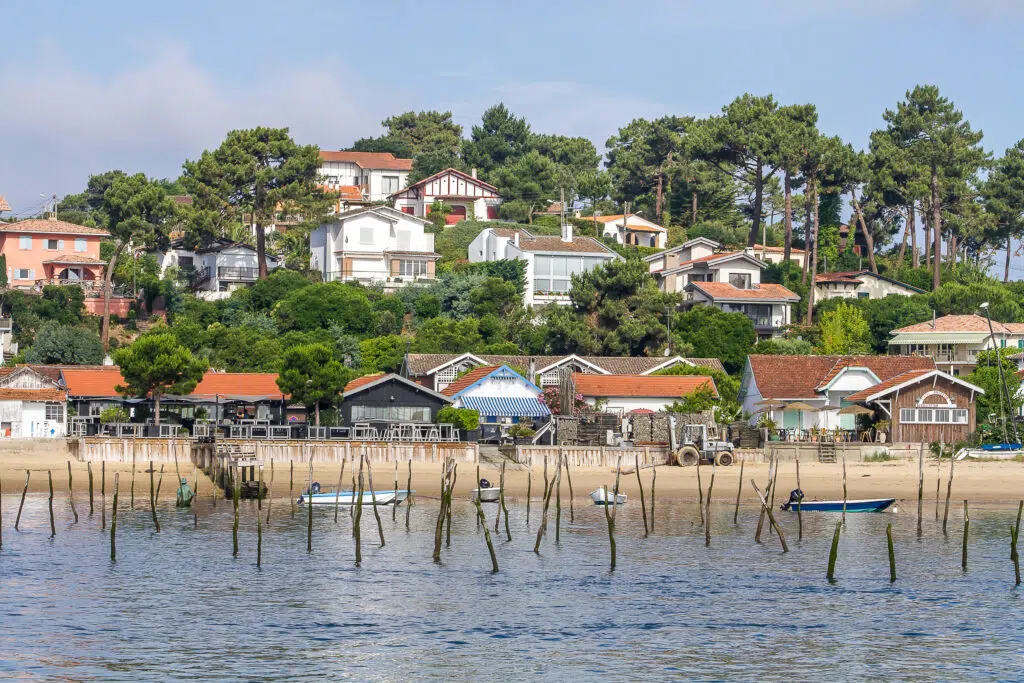 Cap Ferret is one of the most wonderful places to visit near Bordeaux. The diminutive resort along the peninsula also happens to be the oyster capital of France. It has beautiful pale sand beaches and boasts one of the most alluring settings along the Atlantic coastline.
Some have compared the resort to Cape Cod in the US. With painted blue and white cafes and restaurants with tables arranged beneath awnings, it's easy to lose track of time here.
Across the water, Dune du Pilat is visible, and all along the shoreline it's possible to see painted wooden fishing huts and the hundreds of oyster beds constructed by fishermen.
This is one chic seaside resort of laid-back proportions, revered by Parisians and city dwellers from Bordeaux. Whether you plan to stay a day, a week, or a month, it's the perfect place in which to relax and unwind.
Mimizan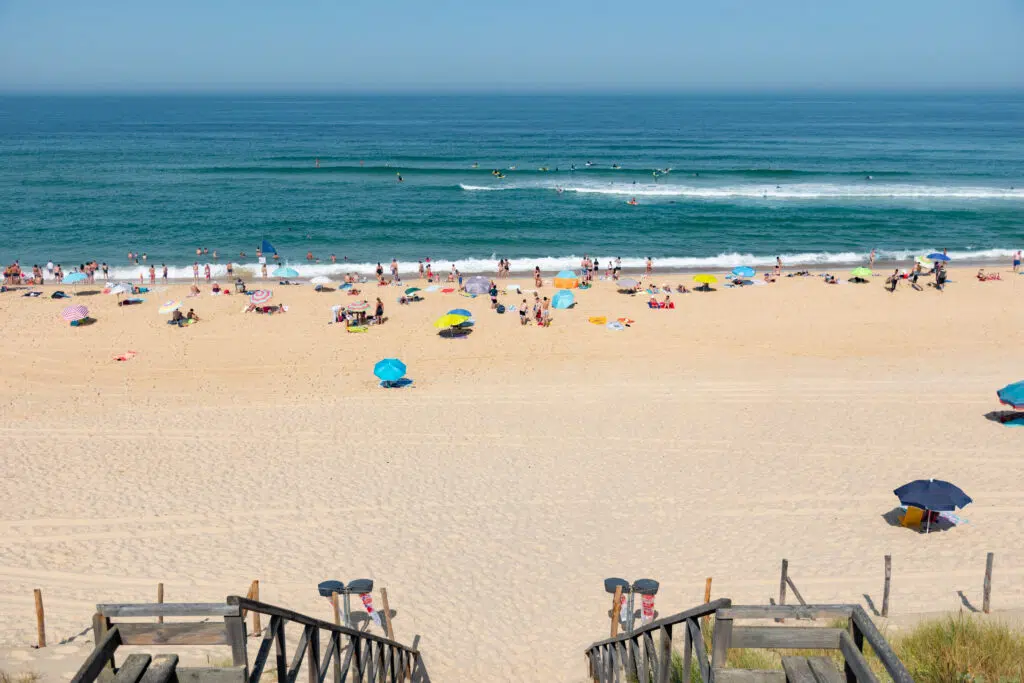 Just over an hour and 15 minutes drive from Bordeaux, Mimizan is a fun day out for all. There are two sides to the resort – Mimizan town and Mimizan Plage, the latter of which consists of around six beaches located a few kilometres away.
The family-friendly beach is an idyllic sunbathing spot away from hordes of tourists with surfing opportunities, bars, restaurants, and amenities.
Inland, Mimizan town is abundant with historical sites. Visit the bell tower of the main church – a UNESCO World Heritage Site – and a former stop-off point on 'The Way of St. James'.
See the museum dedicated to local culture, rent a boat to glide along the lake or enjoy a leisurely stroll along Promenade Fleurie blooming with flowers and trees. Just outside the town, huge dense pine forests – some of the largest in Europe, entice visitors with a selection of hiking and biking routes.
Île d'Oléron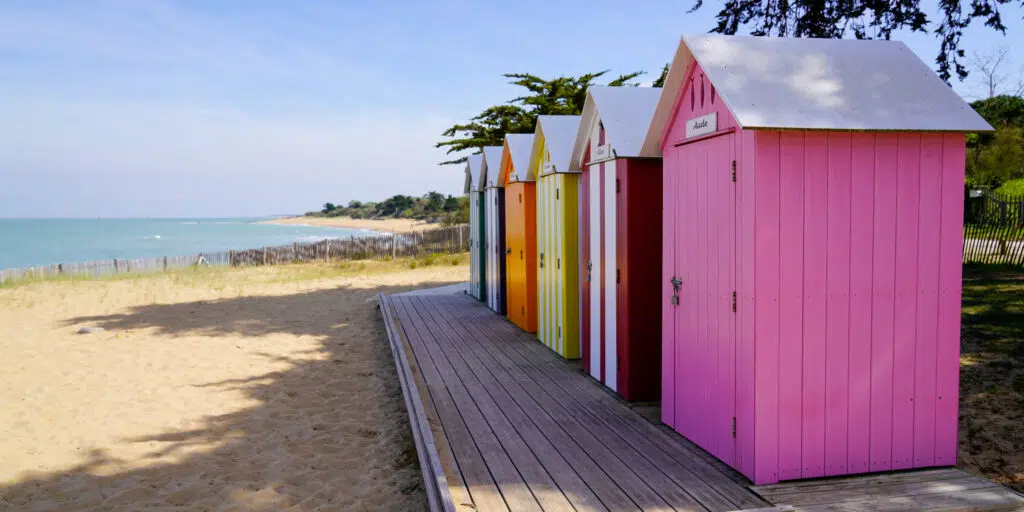 Just over a two hour drive from Bordeaux en-route to La Rochelle, is the quintessentially French Île d'Oléron. This is one of France's largest islands, conveniently accessed via a car bridge near Rochefort.
The ideal island to visit in the summer months – it's famed for its spectacular beaches, (which include Grand-Village-Plage), painted wooden houses and safe swimming zones.
Spend a day cycling to different locations on the island. Explore the capital Saint-Pierre or Le Château home to an impressive citadel. Discover Ile d'Oleron's rich history and see where Eleanor of Aquitaine once lived or watch fishermen as they go about their daily work at the oyster port.
In addition, discover the lush gardens, museums, and lighthouse of the island. But most importantly, find a delightful shoreside restaurant and feast on typical cuisine while marvelling at the views.
La Rochelle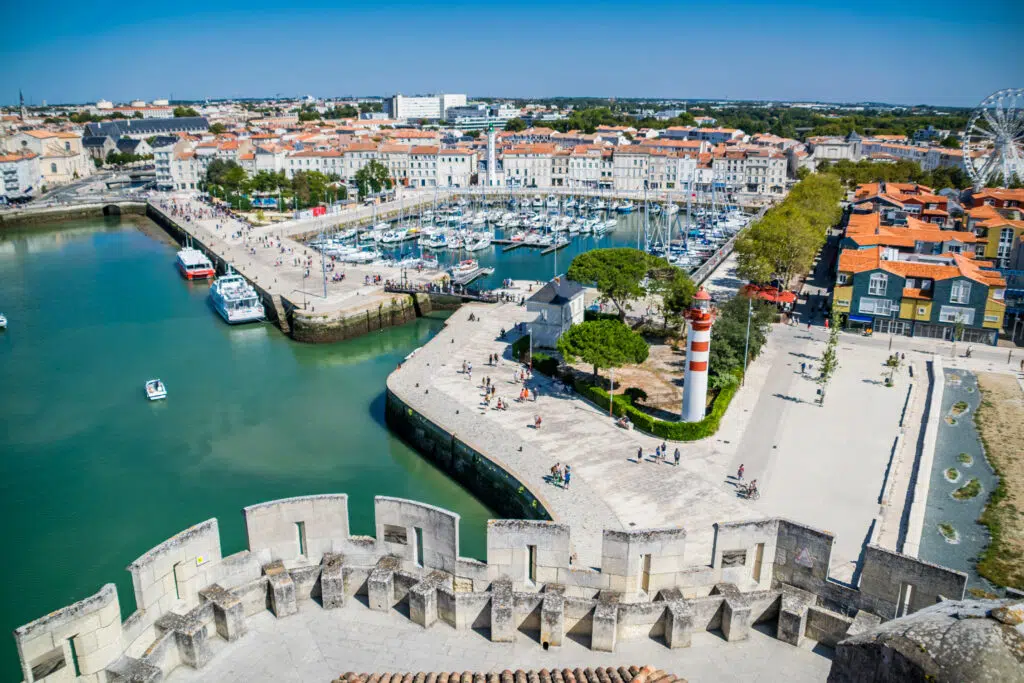 While visiting Île d'Oléron, why not combine your visit with a trip to the maritime city of La Rochelle? This city has always been the rebel of France, as it never really conformed to the country's trends or rules.
It's a place of great mystery and legends, many of which can be discovered in the Old Quarter. This was the preferred area of explorers and merchants as they returned from sea with their treasures. See the historic harbour towers, sip café au lait as the boats come in, and be inspired by the vistas enjoyed by many a French artist.
If you enjoy museums, La Rochelle has many – from the Museum of the New World featuring antique maps, paintings and antique furnishings to the Museum of Machines and Miniature Models. The latter two museums are great for kids with interactive displays and a number of small cars, boats, and airplanes. On that note, if you're travelling here for the day with kids, add the Ferris wheel to your itinerary. With enclosed cabins, it's a year-round attraction and offers 360-degree views of the city!
While wandering through the city, pass through the medieval walls at Gross Horloge, learn about La Rochelle's heritage and architecture in a multitude of museums, or simply enjoy the gastronomy while dining alfresco.
Talmont-sur-Gironde
One of the beautiful villages near Bordeaux (and officially one of the most beautiful in France), Talmont-sur-Gironde, sits alongside the Gironde estuary, in the Charente-Maritime region just over an hour' away's drive away. The village's history spans centuries, dating back to the time when Edward I ruled Aquitaine.
Although not a very big place, there are several highlights, including the Romanesque Church of Sainte-Radegonde overlooking the water. It was built around the 11th to 14th centuries and was a refuge for pilgrims on 'The Way of St. James'.
Spend time browsing the charming artisan shops and local history museum in the village, or drive to Les Grottes du Regulus – unusual seafront caves once utilized as troglodyte houses.
Also, don't leave without making a stop at the Gallo-Roman Site of Fâ. It was one of the most significant ports of its time. The open-air archaeological site shows signs of the town's former existence, and visitors can wander the trails through well-preserved stone ruins, accompanied by a trip to the informative museum.
Mornac-sur-Seudre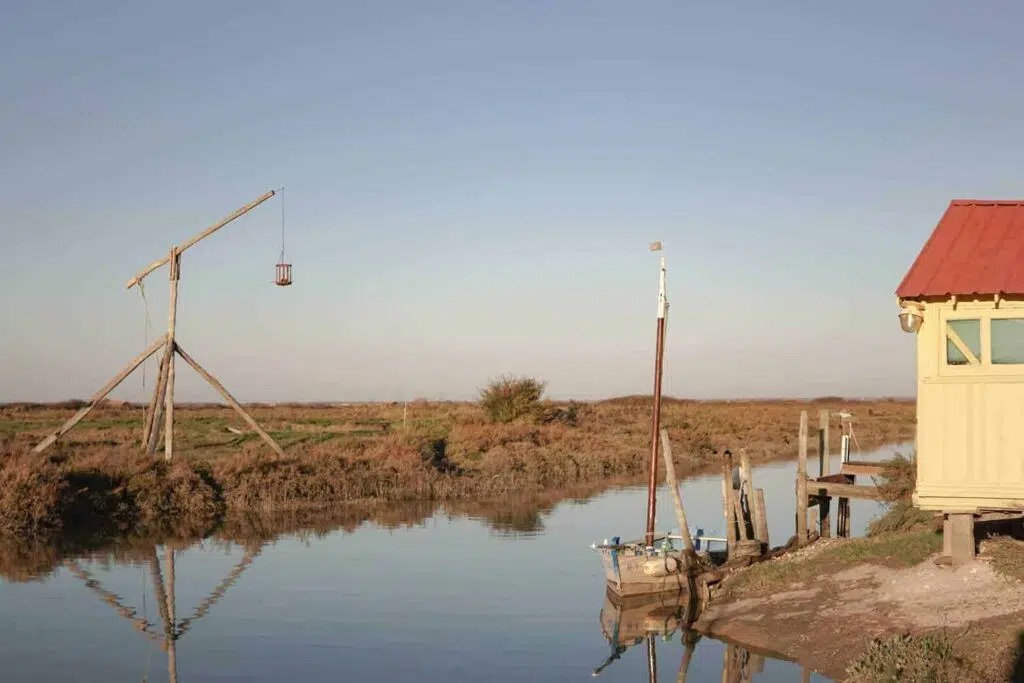 This historic oyster port village in Charente Maritime dates back to medieval times. Mornac-sur-Seudre is located along the Seudre estuary, and the village has also been awarded the "most beautiful in France" status.
Wander along flower-lined streets to see houses adorned with pretty painted shutters and climb the church tower of Saint-Pierre for amazing rooftop views.
Visitors can browse art galleries and pottery shops, see remains of Chateau de Mornac and sample local fare in the restaurants around Rue du Port.
The village has an interesting history, which can be seen in the castle ruins and salt marshes, or stroll by the water's edge to see colourful wooden huts and boats bobbing up and down.
Saint-Savinien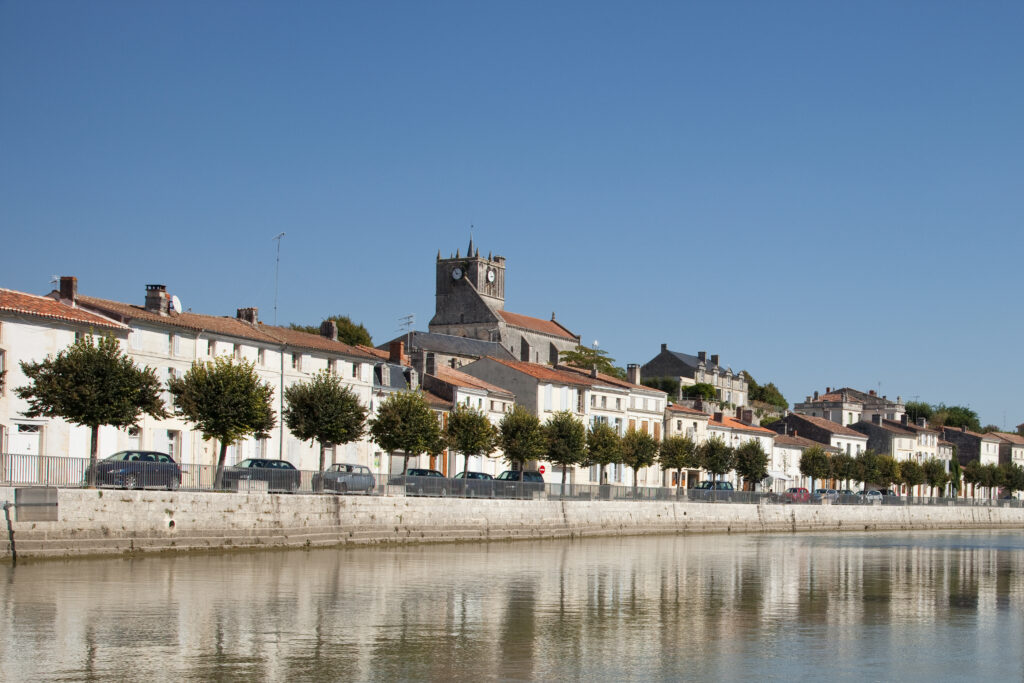 Saint-Savinien is just over 1.5 hour's drive north of Bordeaux. An enchanting old town by the Charente River with a 12th-century church. Across the river from the town is Grenouillette Island – a perfect place for families with an array of leisure activities and a campsite.
Port Miniature is also here – where small boats of all descriptions including ferries, lifeboats and paddle steamers can be operated by children (accompanied by an adult if young). It's home to vintage carousels, bouncy castles, and giant slides – my son loved this place!
The Castle of Crazannes is a few kilometres away. Constructed on the site of a medieval fortress, this is one of the oldest castles in the department. It's also known as the 'Puss in Boots' castle as it was once home to the Earl of Caravaz who inspired the Marquis character in the fairytale of the same name.
With turrets, chapels, beautiful gardens, and cat-related objects on display, it is a wonderful place to while away an afternoon before returning to Bordeaux, or time your visit for the annual Christmas Market.
Biarritz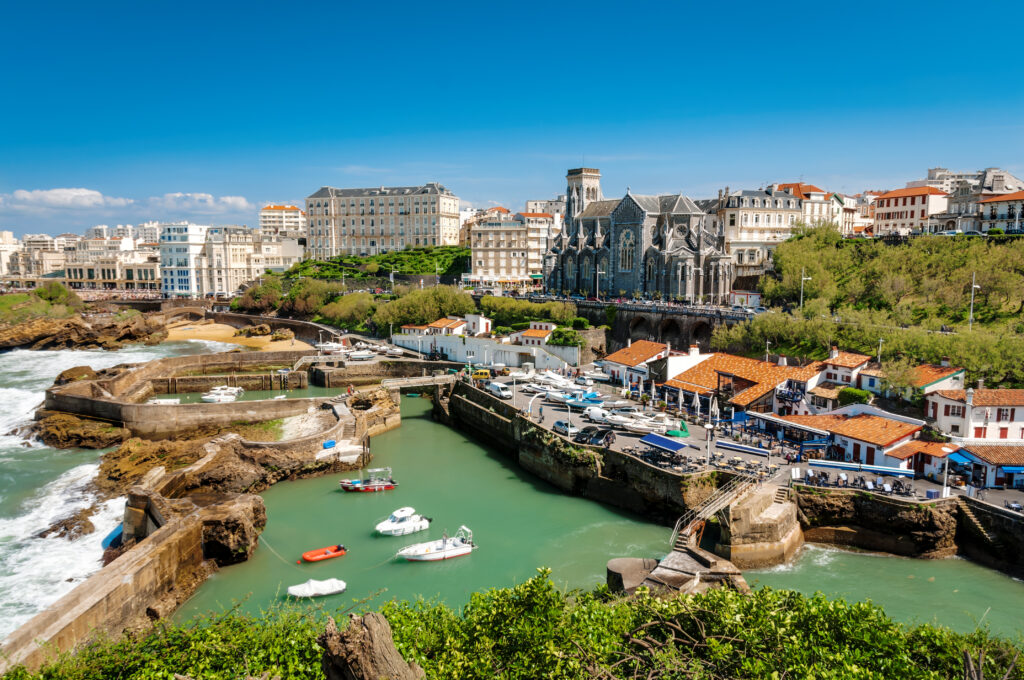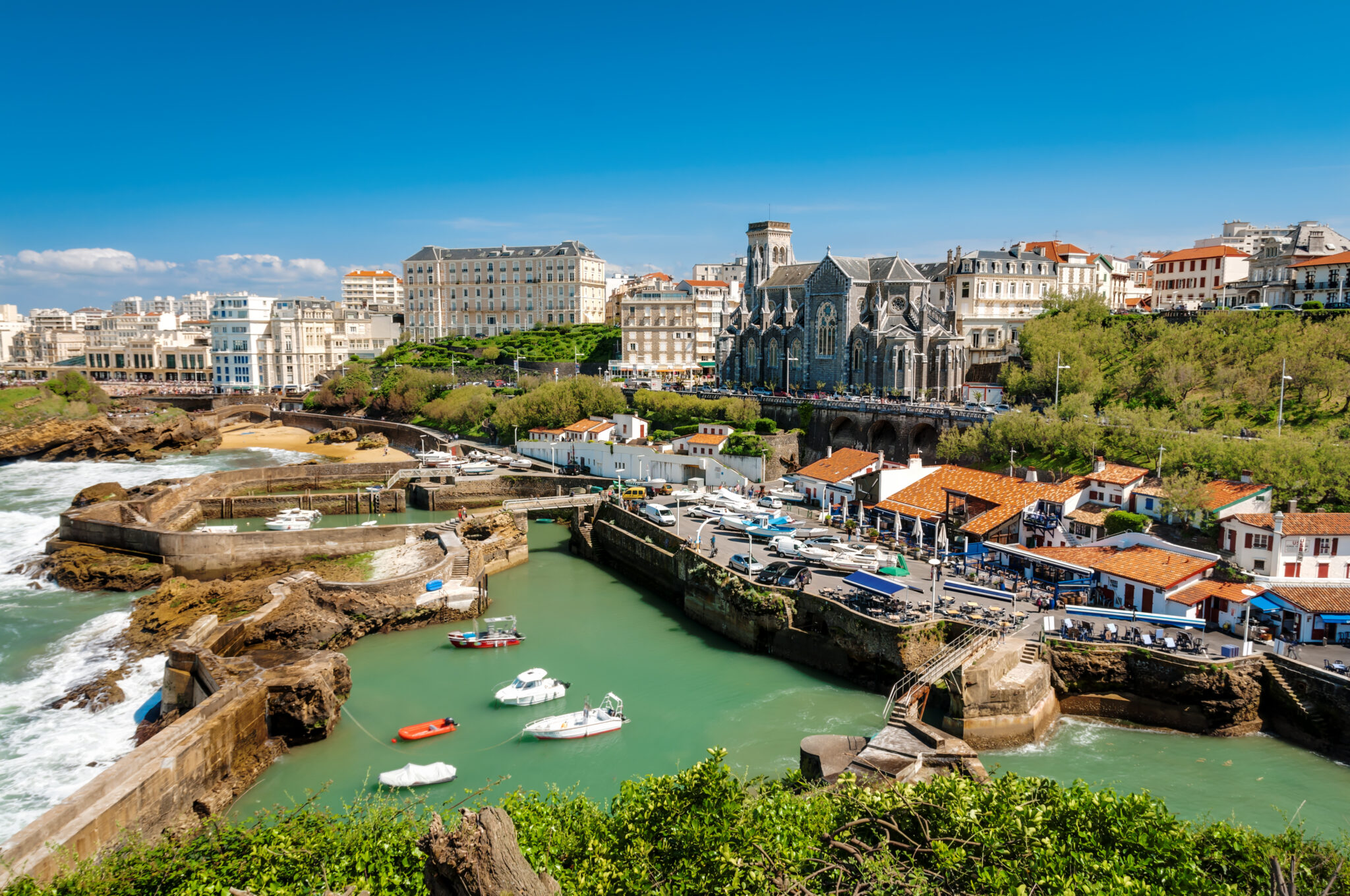 Biarritz is a popular day trip from Bordeaux. The maritime city by the sea has played host to many celebrities throughout the years including Frank Sinatra and Coco Chanel. It's home to delightful aristocratic and Art Deco buildings, bustling produce markets and world-class museums.
The city has certainly come a long way since its whaling station days. Today it's a prominent city in the Basque country, with fabulous pintxo (Basque tapas) eateries and one of the most elegant patisseries in France – Miremont which dates back to 1872.
While in Biarritz there are a few attractions to include in your itinerary. Take a walk along Rocher de la Vierge – a whale-watching platform that juts out into the ocean.
When the sun comes out head for Grande Plage – a golden stretch of beach popular with surfers. And at sunset, Port des Pêcheurs is the place to be. The small harbour has an old-world vibe and some lovely laid-back restaurants.
Cité de l'Océan is a popular place to learn about the city's maritime history or pop inside Casino Municipal and be transported back to the 1920s.
Take a Wine Tour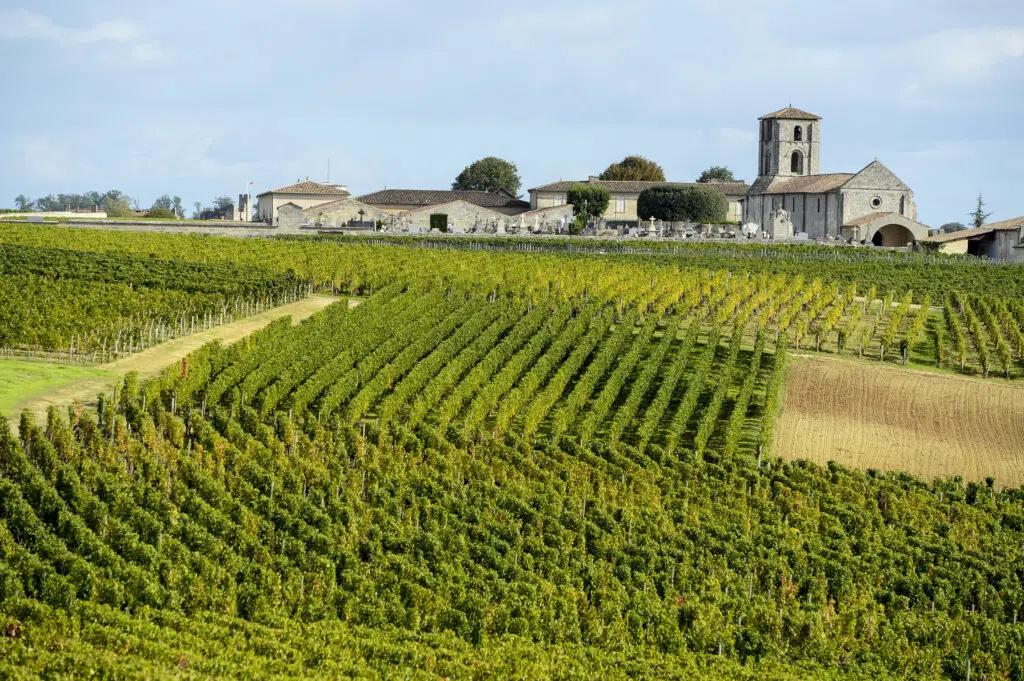 Bordeaux and the surrounding countryside are home to some of France's most celebrated wines. And the best way to experience them is on a guided tour. There are a multitude of Bordeaux day tours available to discover one of the world's most famous wine regions.
Choose a visit to Saint-Emilion including a town tour followed by a trip to a renowned family estate to learn about the wine-making process.
If you like to discover the best food and wine pairings there are further excursions which include gourmet picnics, lunch, and multiple winery visits to sample different blends.
Alternatively, venture to the Médoc region for an afternoon wine-tasting tour. On this interesting trip for budding wine connoisseurs, you'll follow the well-known Chateau Road – home to over a thousand vineyards and stop at several to sample the finest red wines in the Bordeaux region.
Best Bordeaux Wine Tours:
Landes de Gascogne Regional Natural Park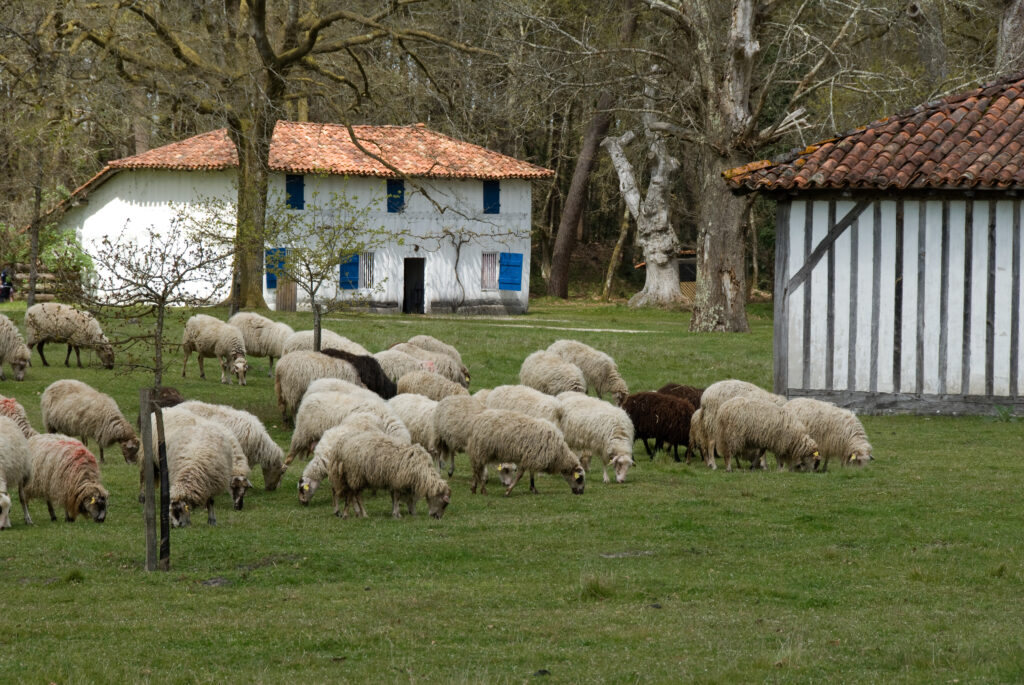 Drive south to immerse yourself in the wonders of nature at Landes de Gascogne Nature Park. The perimeter of the park can be reached in just over 30 minutes from Bordeaux.
The idyllic park is punctuated with lakes and lagoons. Canoes and paddleboards can be hired along the shoreline. It's also possible to swim, relax on the beaches, cycle, or hike along the trails.
Take a guided tour of the pine forest and ponds abundant with flora and fauna or follow the trails around Saint-Symphorien or Capitieux to see colourful art installations dotting the landscapes.
At Marqueze Eco-Museum embrace different regional traditions. Step back in time to the late 1800s and sample pastries made with pastis, learn the typical Gascon dances or join the kids for a fun treasure hunt. Our son also adored the vintage train ride into the eco museum!
Périgueux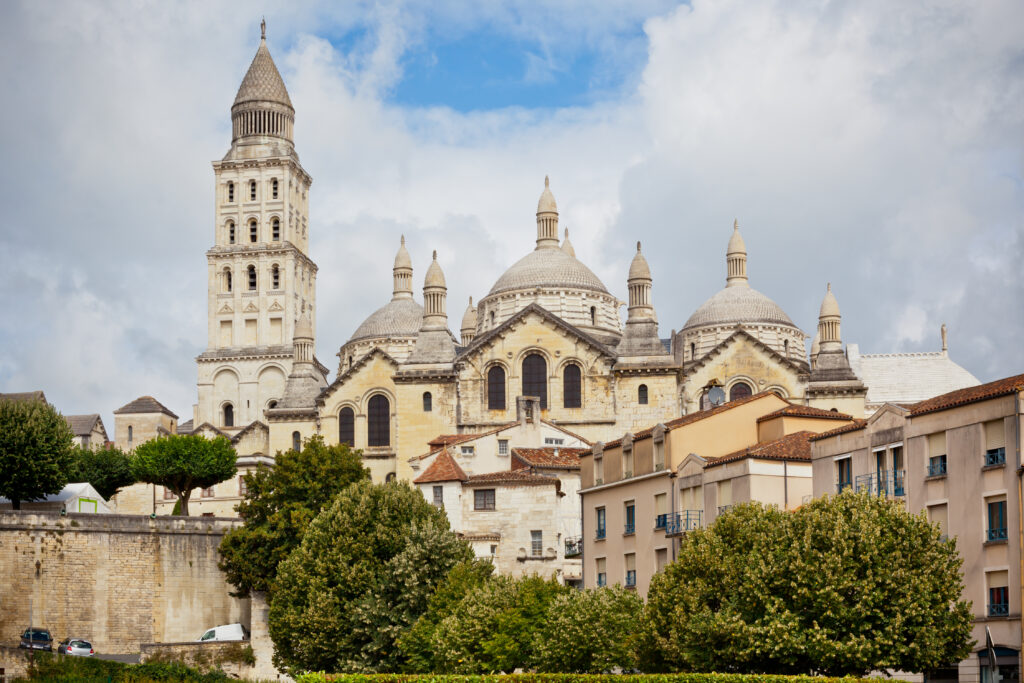 Often overlooked, Périgueux in the much-loved Dordogne region is a city of great contrasts. It has two historic centres and many highlights.
Begin your journey in medieval Rue Limogeanne. It's punctuated with pretty Renaissance-style buildings and fine speciality shops.
Arrive on Wednesday or Saturday to experience the local open-air market on Place de la Clautre and visit Jardin des Arenes – a beautiful garden which stands on the site of an ancient Roman amphitheatre.
Head down to the river to climb aboard a canoe and see the city from a different perspective or explore myriad historic sites including the Vesunna Gallo-Roman Museum, Saint-Front Cathedral and Tour de Vésone – home to mysterious myths and folklore.
Don't leave Périgueux without sampling the city's revered black truffles and walnuts from orchards near the city.
Lacanau (Beach & Lake)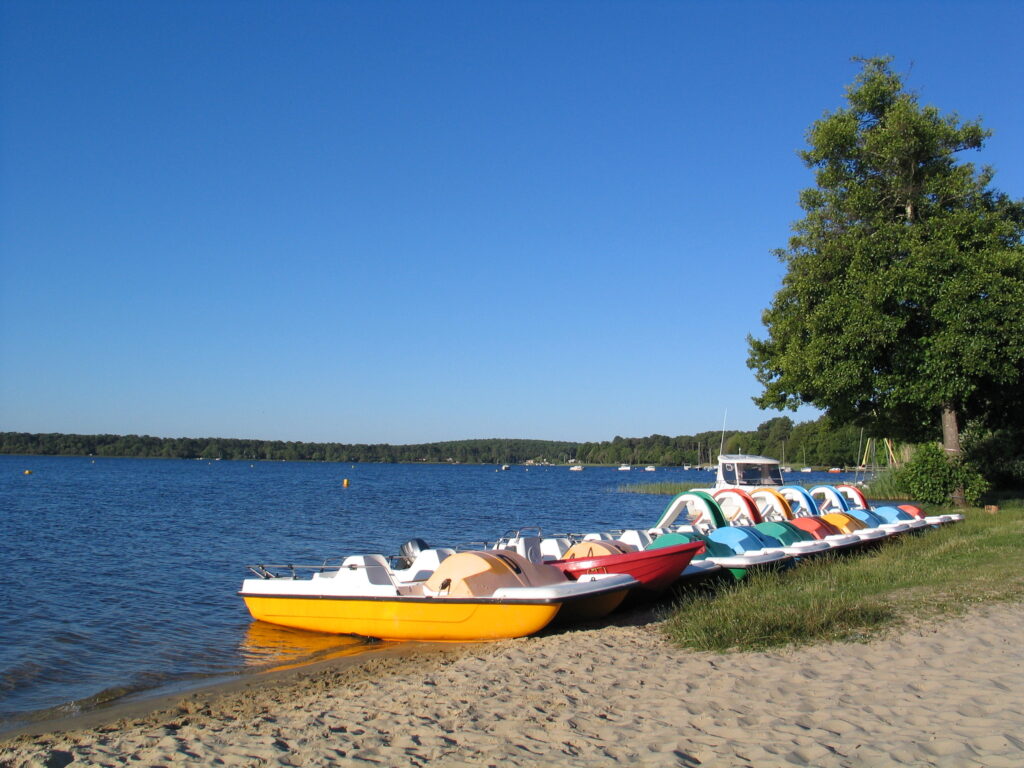 Popular with surfers and holidaymakers, Lacanau Ocean is less than an hour from Bordeaux. A popular day trip for city dwellers, the region boasts a beautiful beach of powdery sands stretching for 14 kilometres in length.
It's a family-friendly resort with plenty of activities and watersports to enjoy, and although it lacks historical attractions, it does have seaside cafes set along a pedestrian boulevard and a number of bars, restaurants, and souvenir shops.
Lacanau Lake is nearby, set by a forest – an ideal spot for hiking in nature and biking along the marked trails. There are also fun playgrounds if you're travelling with kids, and in the summer, pedal boats are available to hire. Nearby golf courses can provide hours of competitive fun for adults.
Angoulême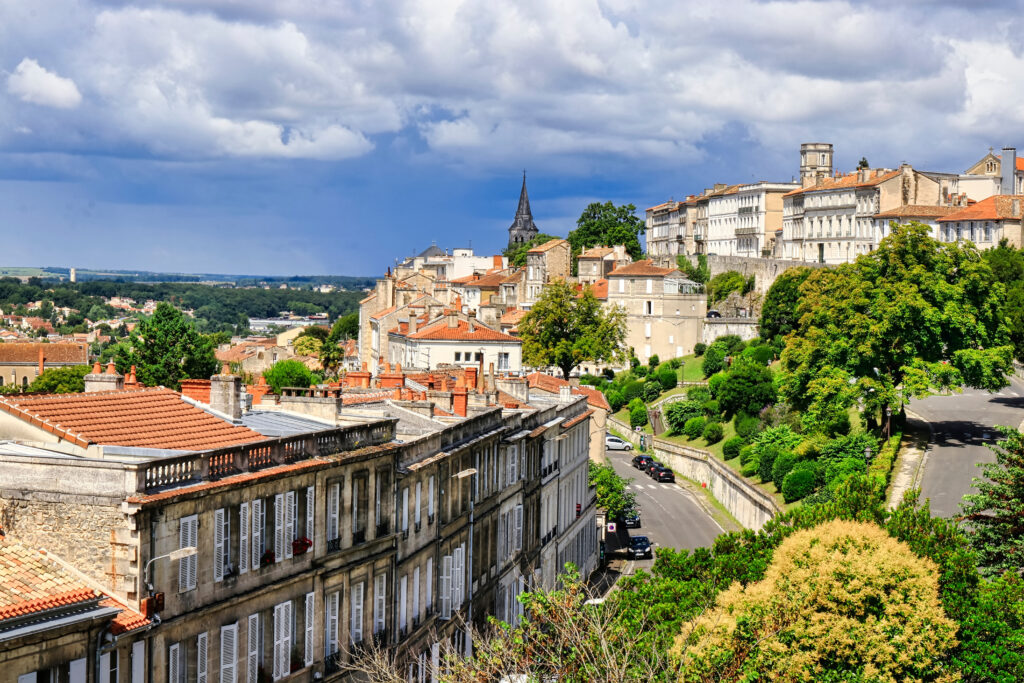 Angoulême is one of the popular day trips from Bordeaux by train. This vibrant city is the home of street art and comic books. A place where students come to study anime, movie making and games. The city's history is documented on the walls of buildings and the location is simply spectacular.
Wander along the cobbled, medieval streets bedecked with artistic murals. See the ancient city ramparts and visit the majestic cathedral and museums.
Stroll along the old towpath by the river, flanked by forests and old factories. The area offers great views of Angoulême set on top of the rocky hillside.
You can rent an eBike to explore the city, visit a seasonal festival or pop into the food market to source cheese, fruit, vegetables, and street food.
The cafes by Les Halles (the market) are buzzing and the perfect place to soak up the local atmosphere. Don't leave without finding the hidden chocolateries and macaron shops to procure some delectable treats.
Libourne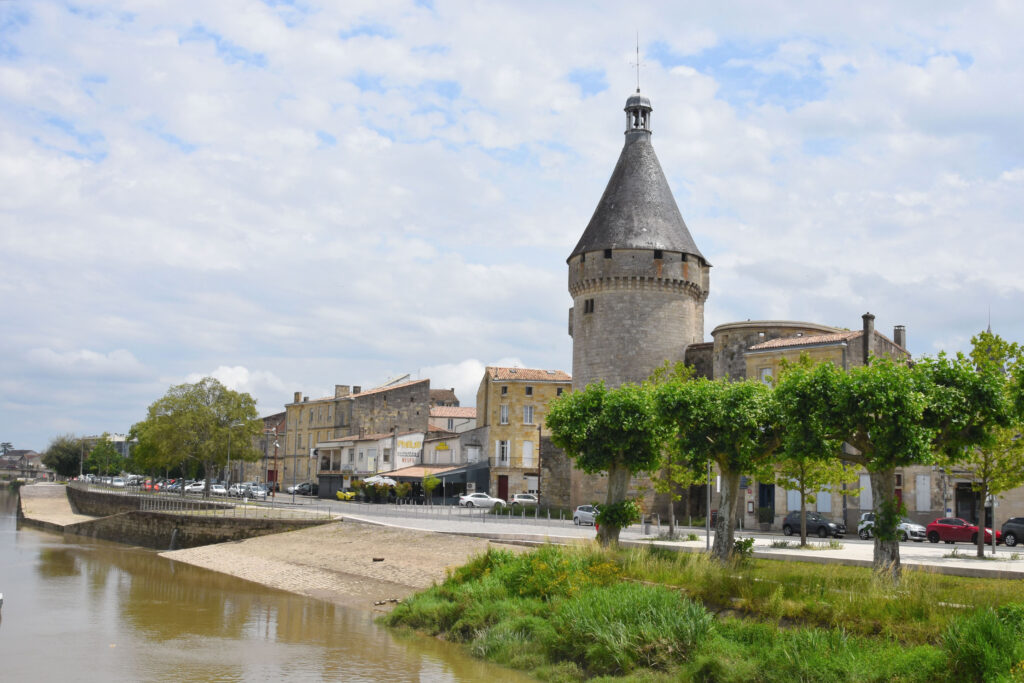 Libourne in the heart of wine country, sits on the confluence of the rivers Isle and Dordogne. The pretty bastide town is known for its lively open-air market held thrice weekly and beautiful medieval architecture.
Many historic wine estates are located near here, including Châteaux de Sales a family-run winery for over half a century.
Although a small town, it's bursting with historic value. Visit the Musée de Beaux-Arts with its sizeable collection of Baroque, 19th and 20th-century artwork. See the watermills by the river – two are open to the general public – you can view the old mill machinery which was used to grind flour.
Alternatively, when you've explored Libourne, venture to the exotic gardens of Jardin du Fond de l'Or or hop aboard the tourist train at Guîtres for a short, picturesque round trip.
Sainte-Foy-la-Grande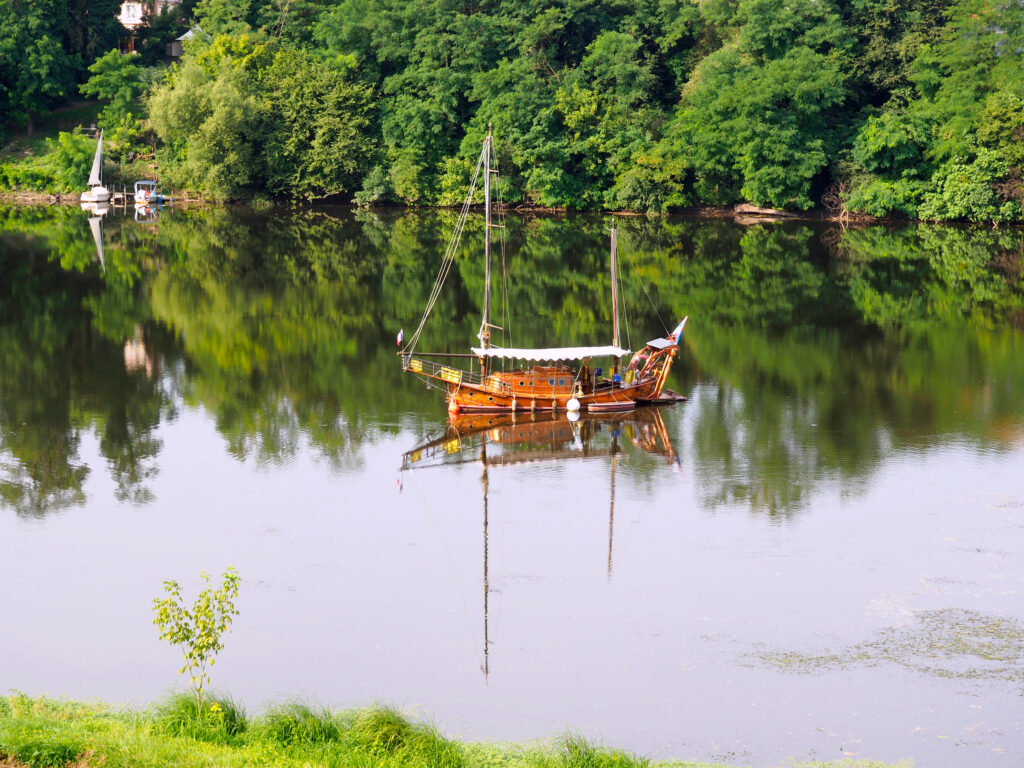 A little further on from Libourne en route to Bergerac, Sainte-Foy-la-Grande is tucked away on the south bank of the Dordogne. The picture-perfect bastide town is simply enchanting with half-timber facades and gastronomic shops.
The river flows through the town, and small beaches can be found where you can picnic or paddle on warm summer days.
Saturday is market day – and it's one of the largest (and best) in the area, selling fresh produce local to the region.
The grand Château de Montaigne is close by and open for visits – once the residence of Michel de Montaigne, the famous French writer. The castle is well-preserved with historic quarters that hark back to a simpler time.
---
I hope the above list of the best day trips from Bordeaux has helped inspire your next trip. There are many destinations nearby ranging from sandy beaches and French countryside gems, to nature parks, wine-tasting venues and beautiful medieval towns.
If you're planning to visit Bordeaux and the surrounding areas any time soon, Bon Vacance!