With its almost mythical charm, breathtaking natural diversity, and universal appeal, Provence is a region at the top of many travellers' bucket lists. It's a place where you can live the fairytale French life, immersed in its hilltop villages, sipping rosé on château terraces, and sunning yourself on its shimmering coastlines.
As Provence locals, it's a region very close to our hearts. That's why we've created this Provence travel guide to share our favourite things to do in the region. Discover the region's cities, plan your itinerary, and find the best walks, villages, lavender fields, and castles in Provence, right here.
PROVENCE TRAVEL GUIDES
Each area in Provence has a very unique feel. Discover what makes each of them special with our Provence city guides.
WHERE TO STAY IN PROVENCE
From luxury châteaux to cozy guest houses tucked away among the lavender fields, we've rounded up the very best Provence accommodation options. Browse our Provence Hotel Guide, or read our city accommodation guides below.
CITY ACCOMMODATION GUIDES
Find the best places to stay in Provence's main cities.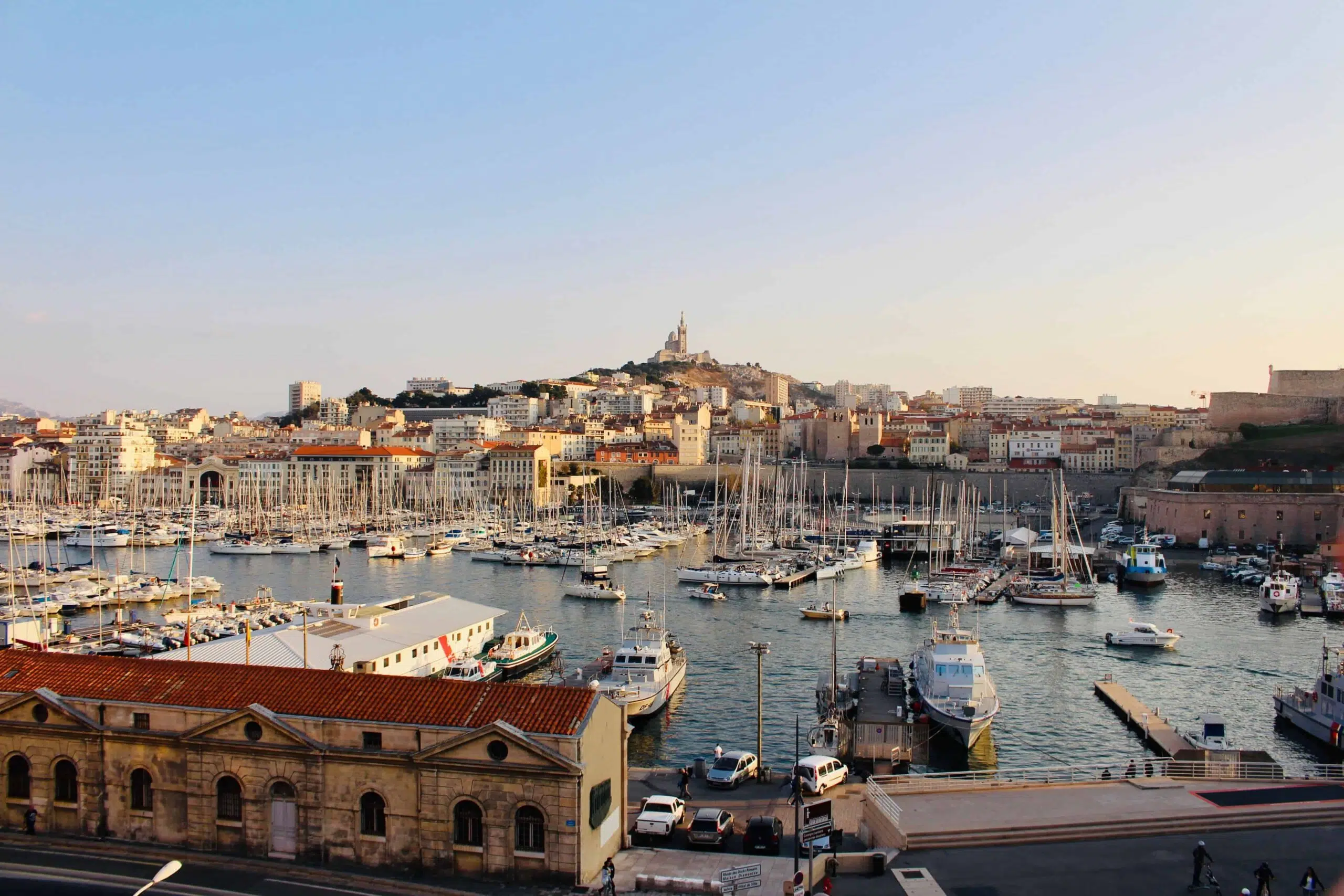 From ancient Greece to North Africa, different Mediterranean cultures have all left their mark on Marseille, and this dynamic melting…
PROVENCE ACTIVITIES
Whether you're after a relaxing retreat, or an active break, you'll find all the best things to do in Provence below.
PROVENCE TRAVEL INSPIRATION
Confused about where to start planning your travel to Provence? Browse the below articles for inspiration and suggested Provence itineraries.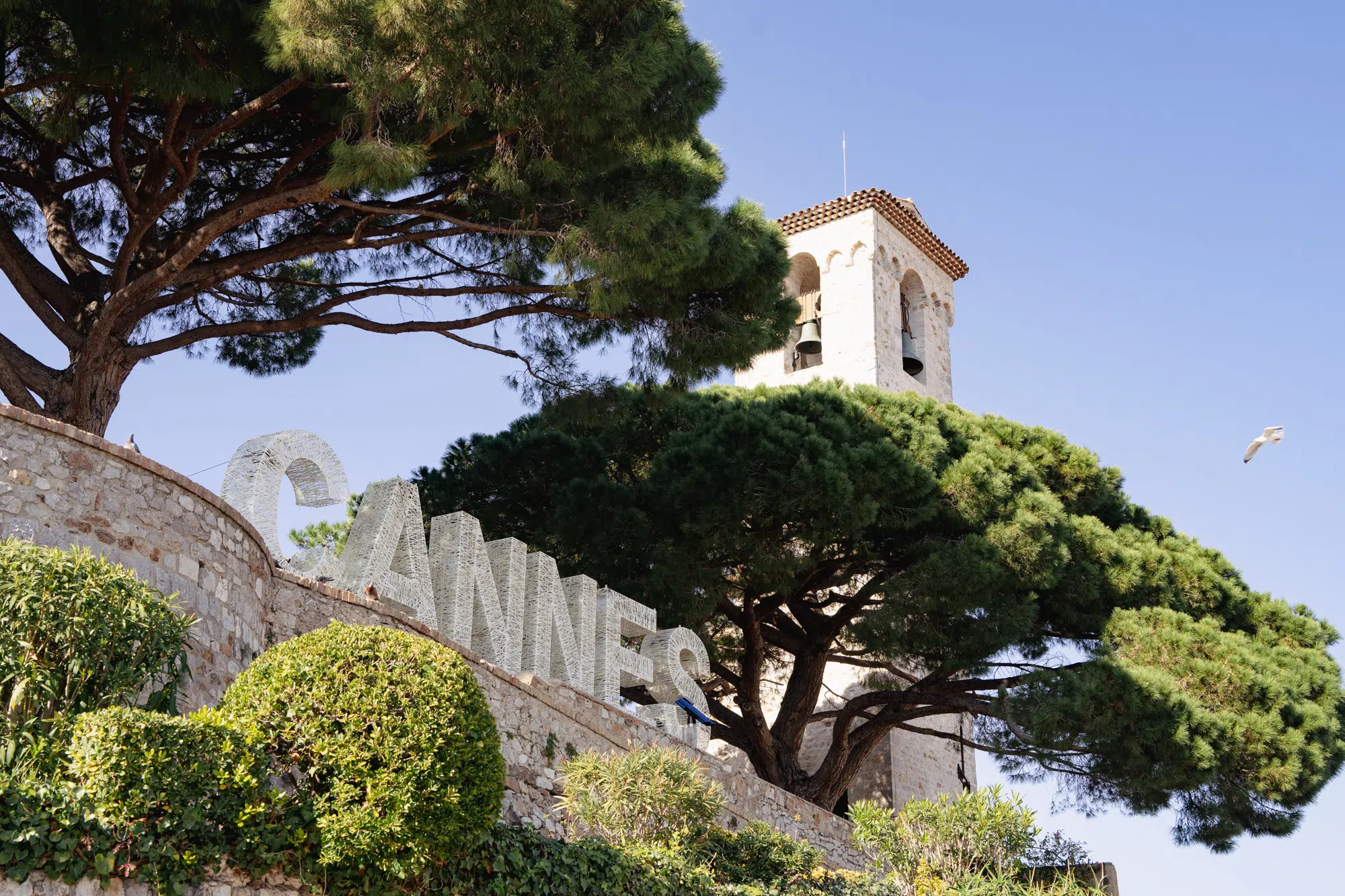 Once known as "Canua", the pretty seafront city of Cannes on the French Riviera was originally the site of an…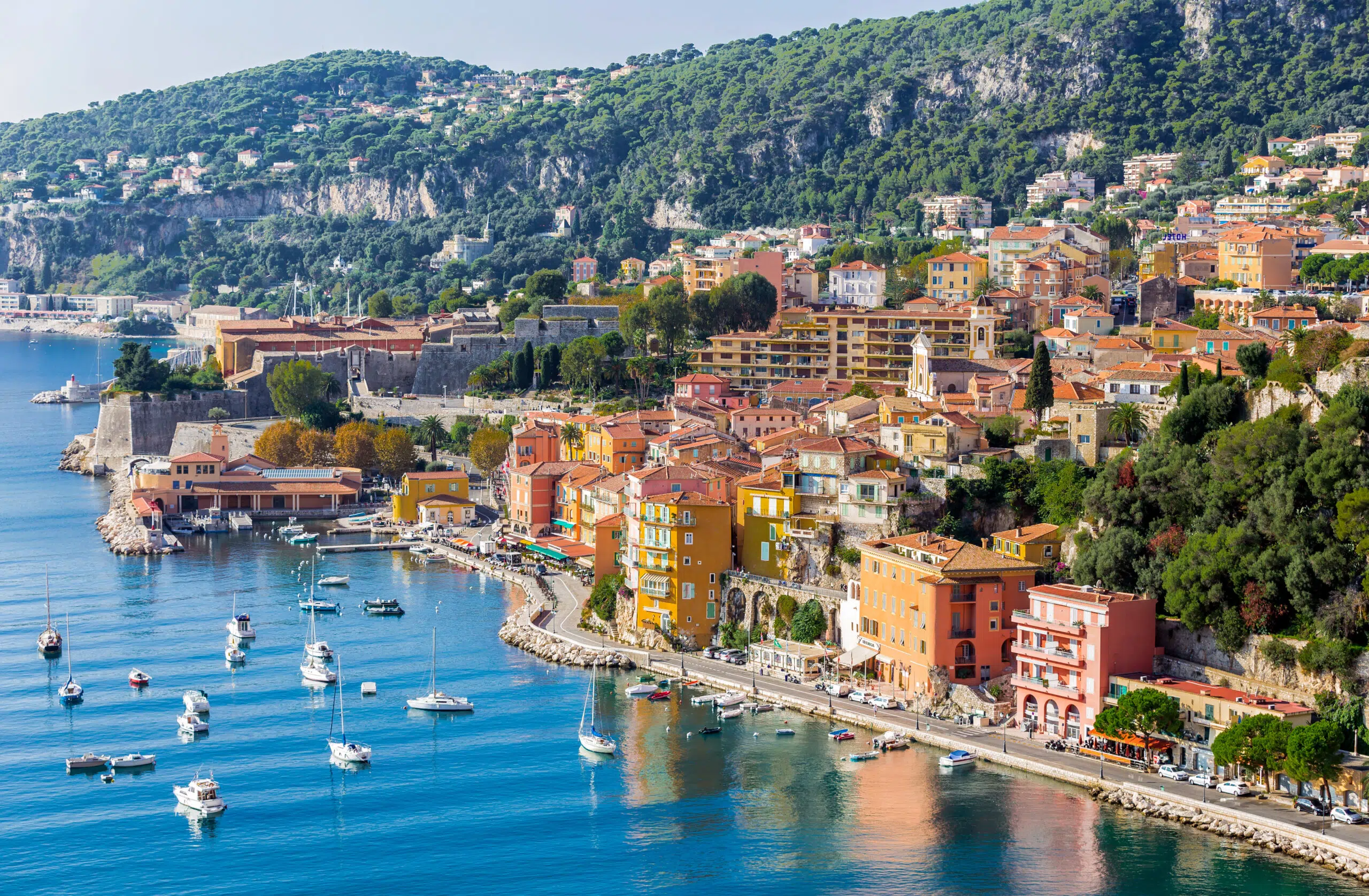 The French Riviera is often the subject of vacation dreams, and the region's romantic capital is an ideal base. The…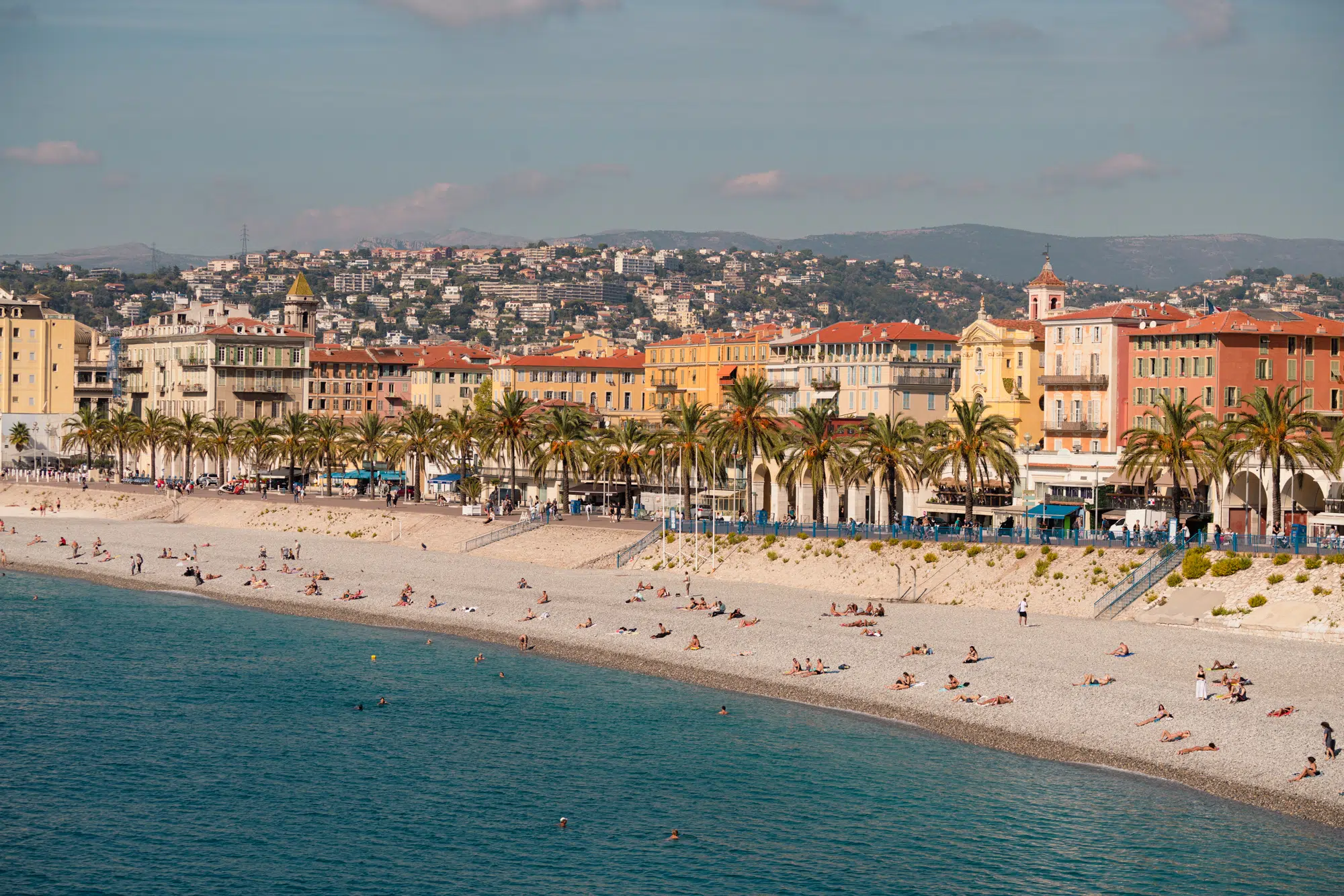 The mere mention of Nice is enough to evoke a sense of sun-soaked glamour and artistic brilliance. This UNESCO-listed Mediterranean…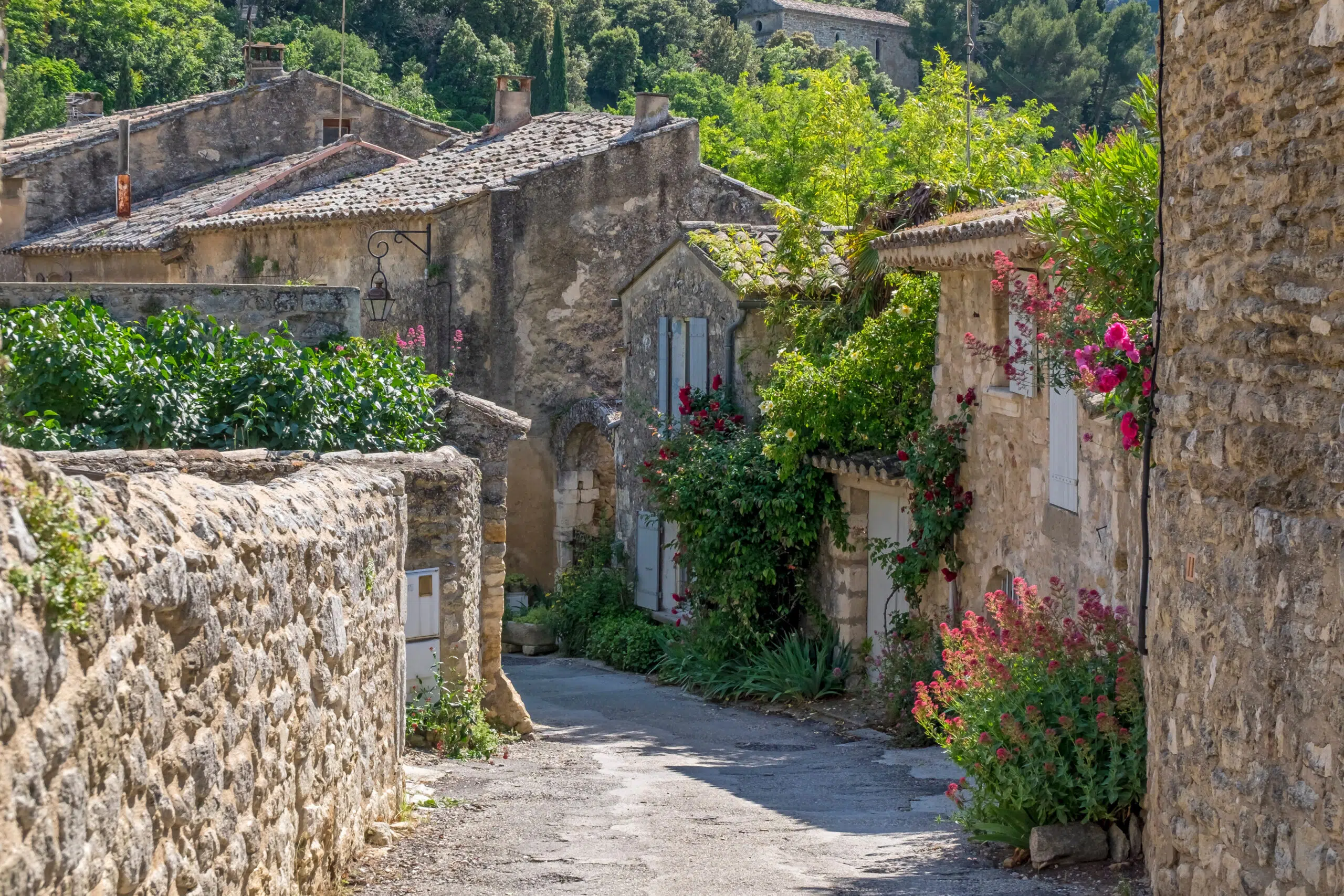 There are many movies about France (and set in France), and understandably so. The country's vibrant cities, picturesque medieval villages,…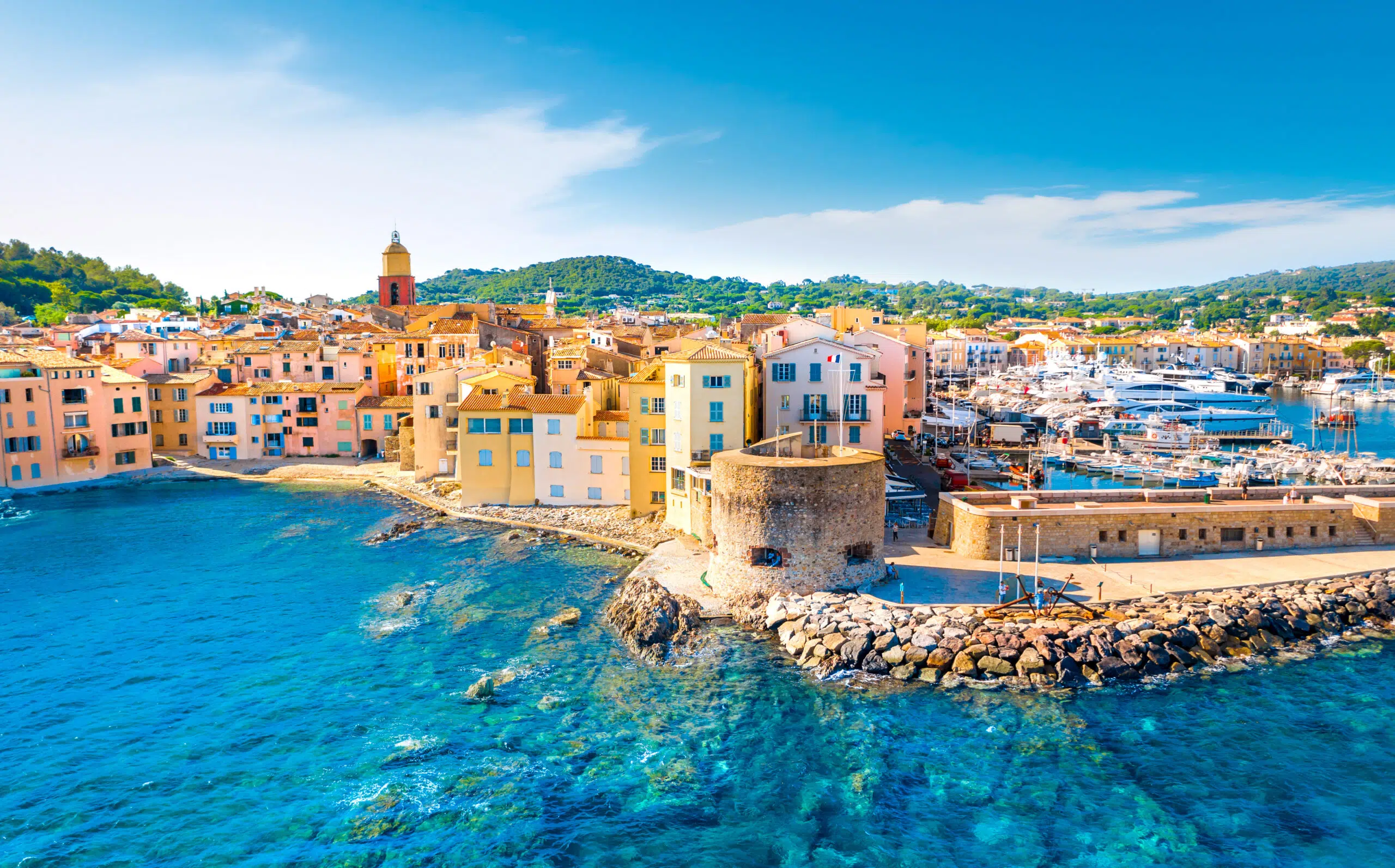 Scintillating Saint-Tropez. Who doesn't know the name of this beautiful and popular Mediterranean destination in the South of France? Over…
The exquisite Côte d'Azur, 115 kilometres (71 miles) of azure Mediterranean coast in the South of France, is a top…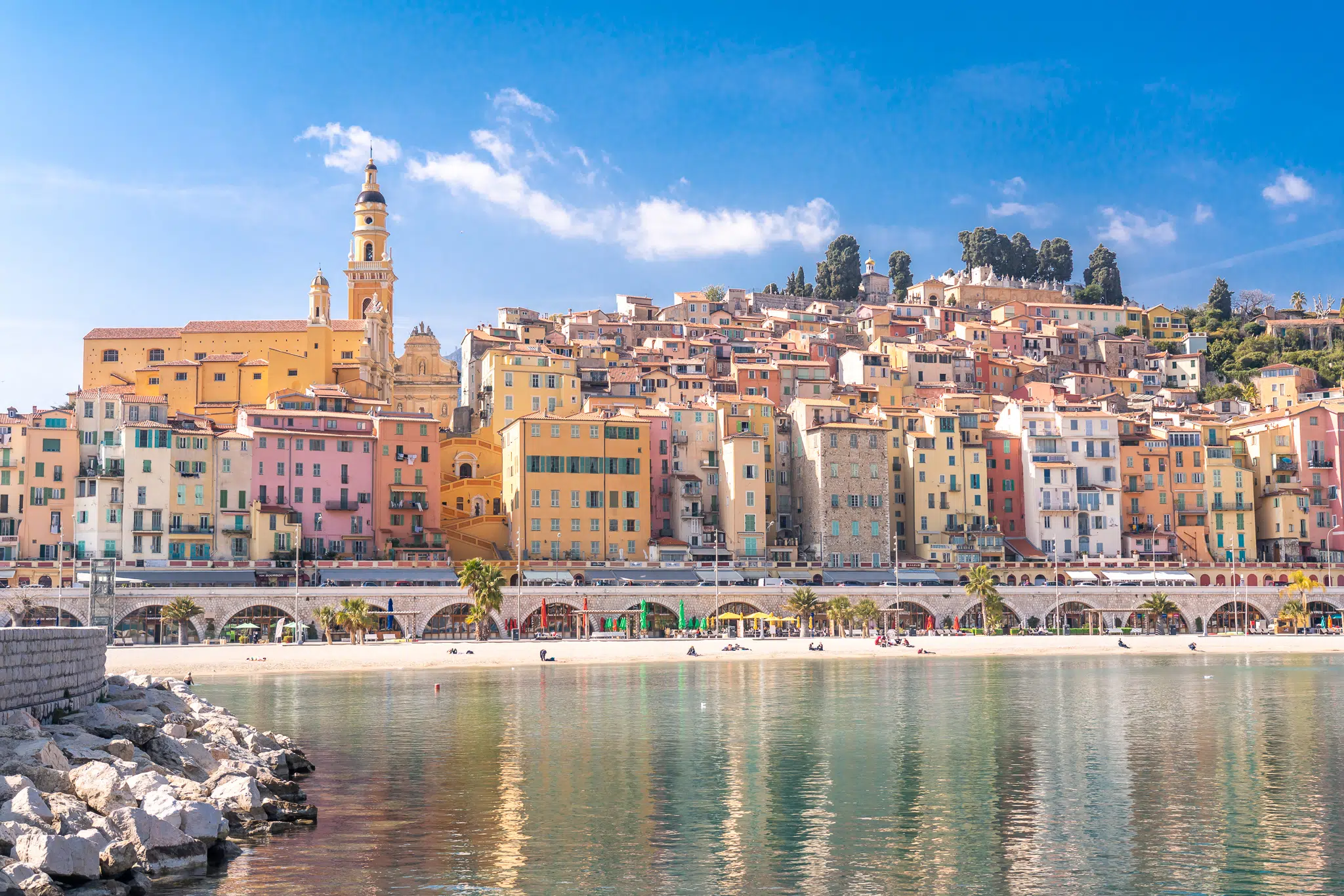 The idyllic French Riviera, the Cote-d'Azur, conjures glamorous images of sun-soaked, star-studded beaches, superyachts, Cannes, and majestic Monaco. This 115km…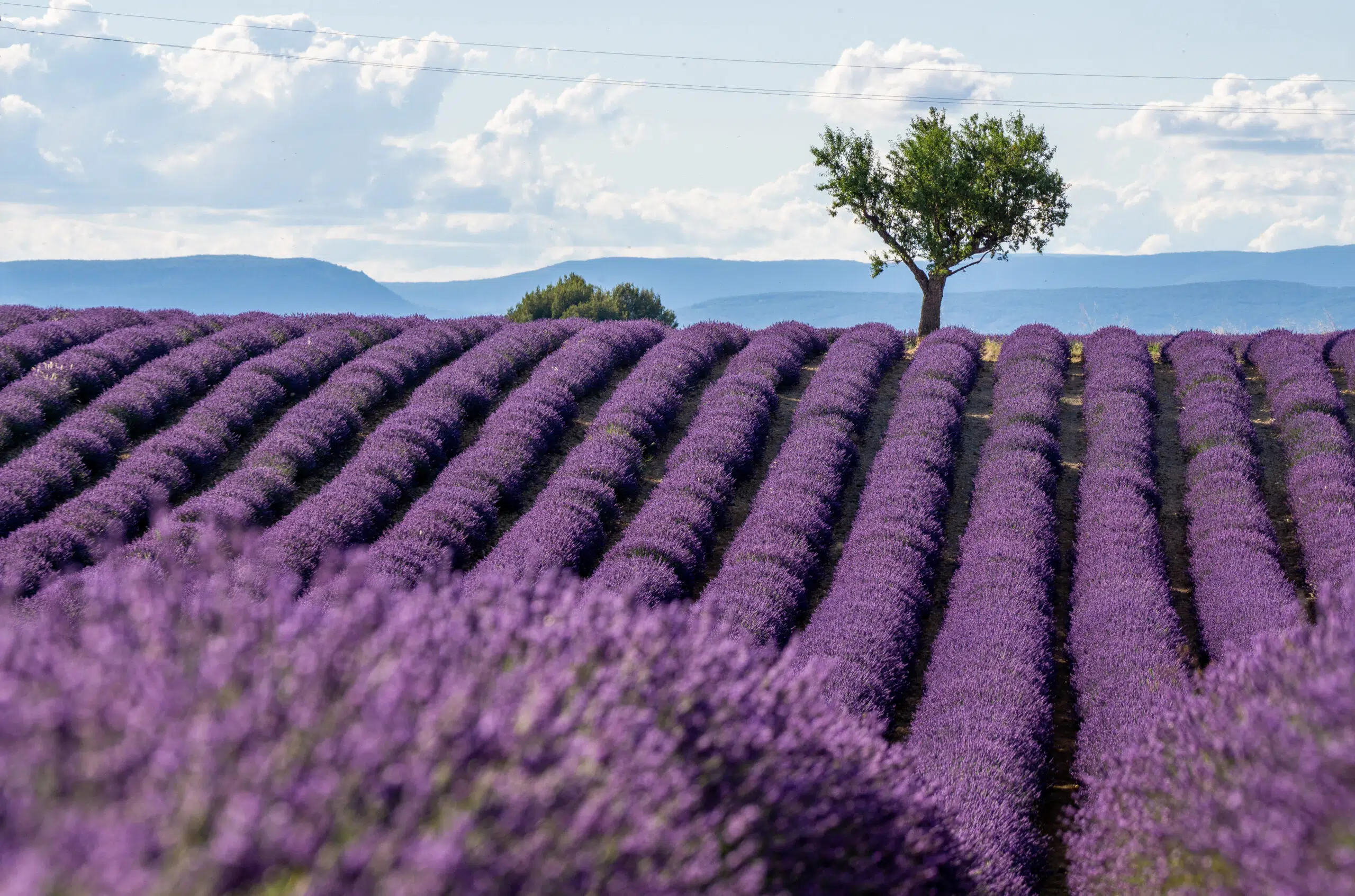 The Provence lavender fields are a major attraction in the South of France. It's one of the few places on…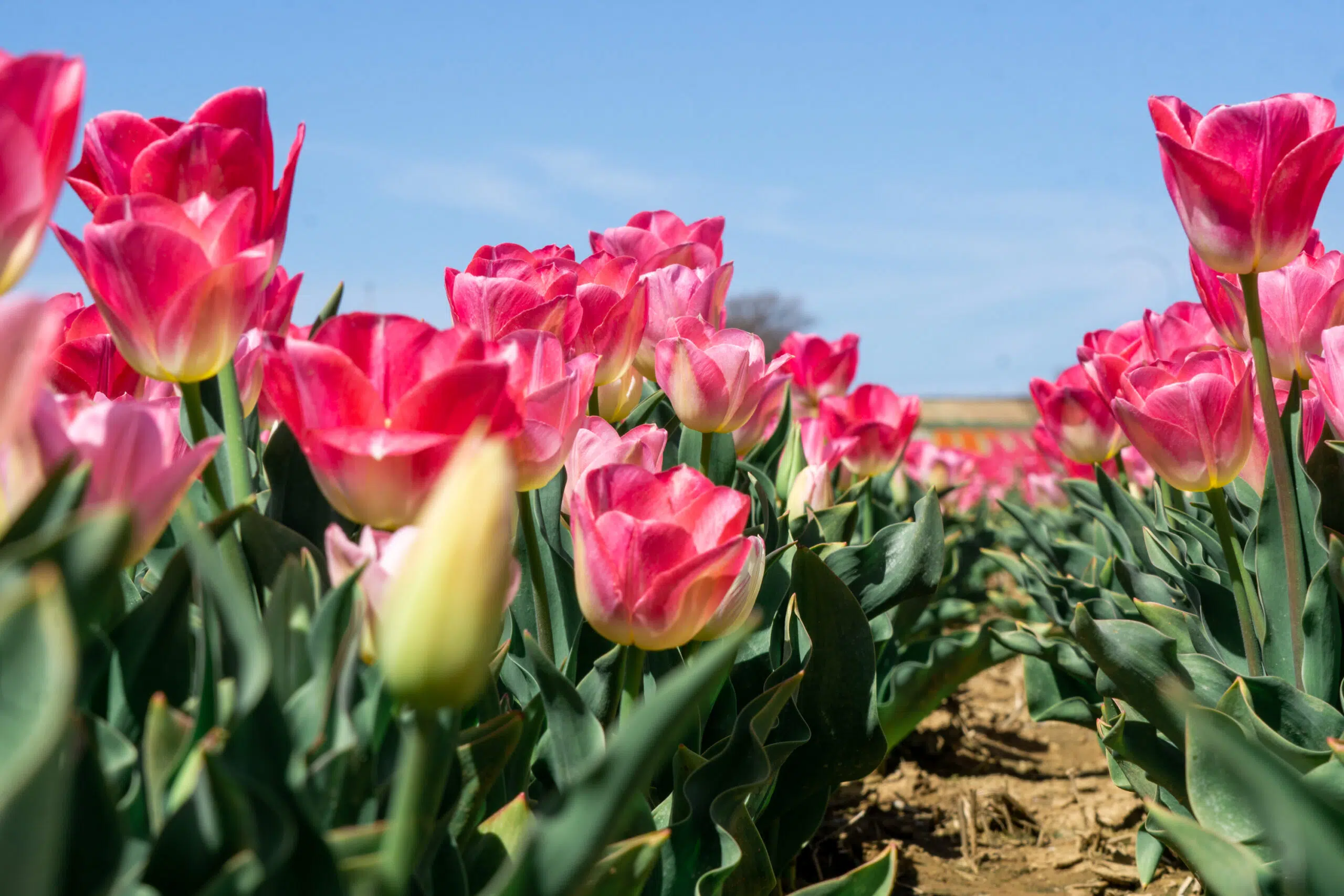 When you think of the flower fields in Provence, tulips probably aren't the first blooms that come to mind. But…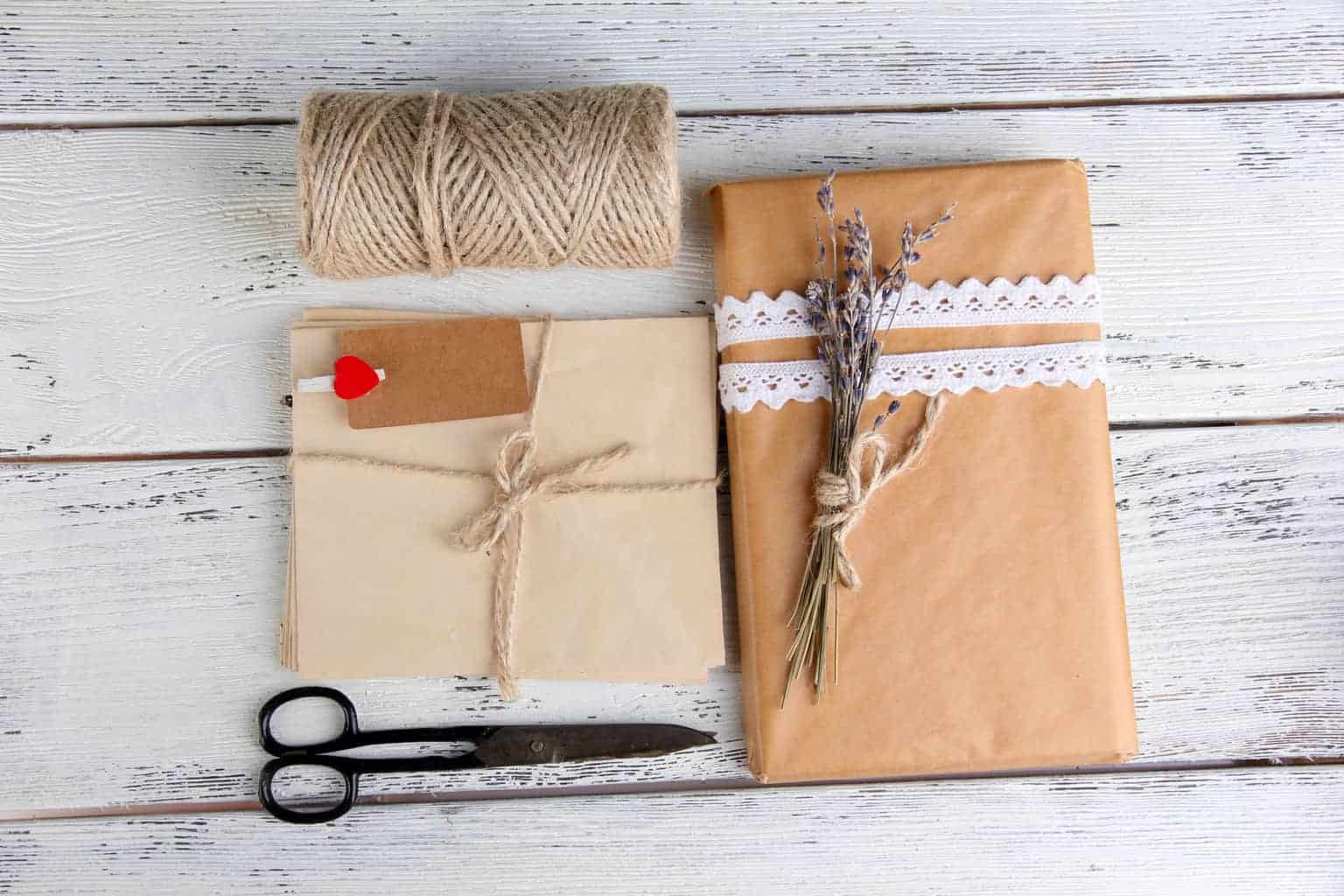 It's no secret I love my home. Living in Provence inspires me and awakens my senses in every way….
The Calanques National Park encompasses an immense natural area of land, sea and semi-urban areas between Marseille and Cassis in…
At the southern end of the Gulf of St Tropez lies a sandy isthmus surrounded by nature. A place to…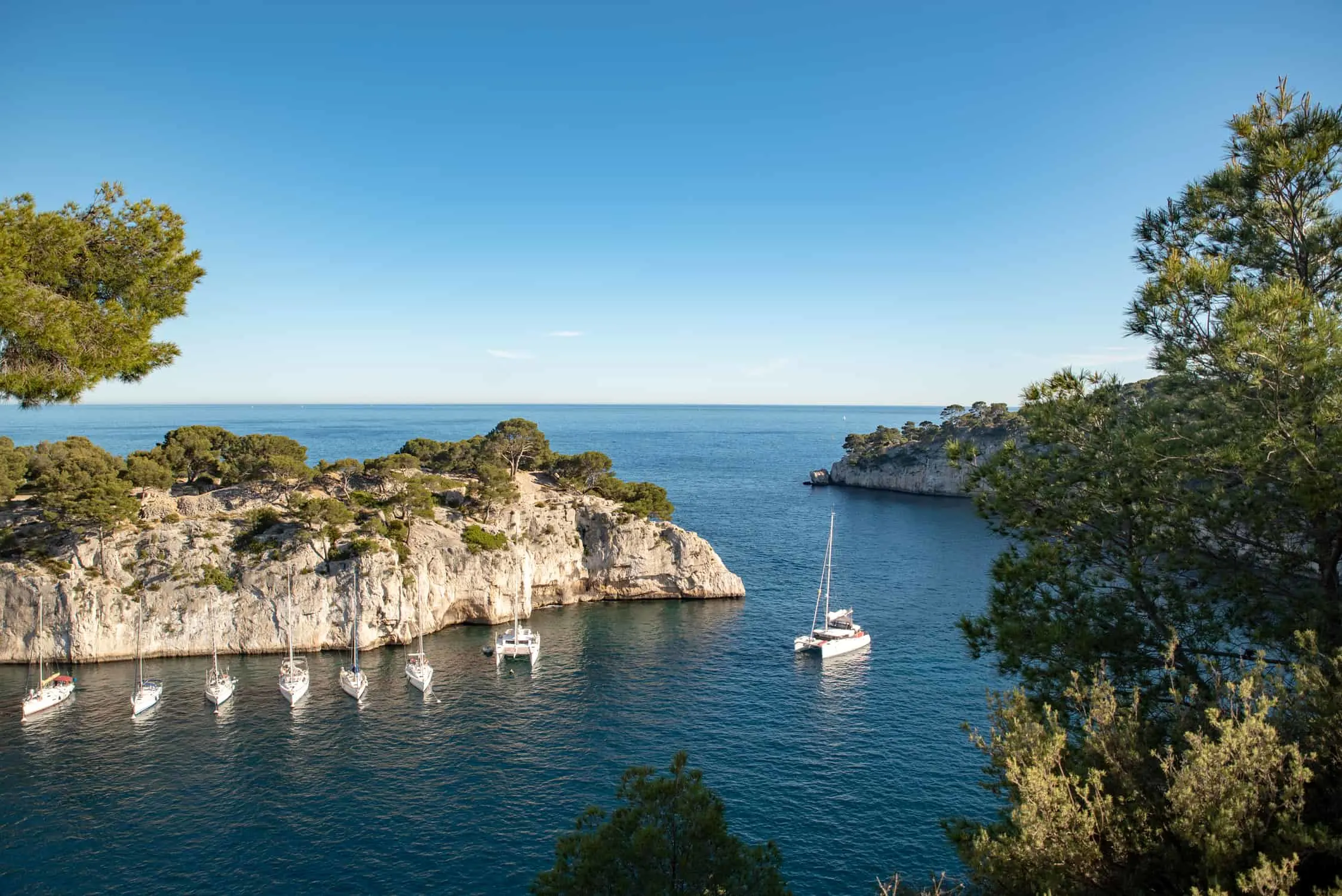 The Parc National des Calanques is an area of incredible beauty, diverse landscapes and unique cultural heritage. Located in the…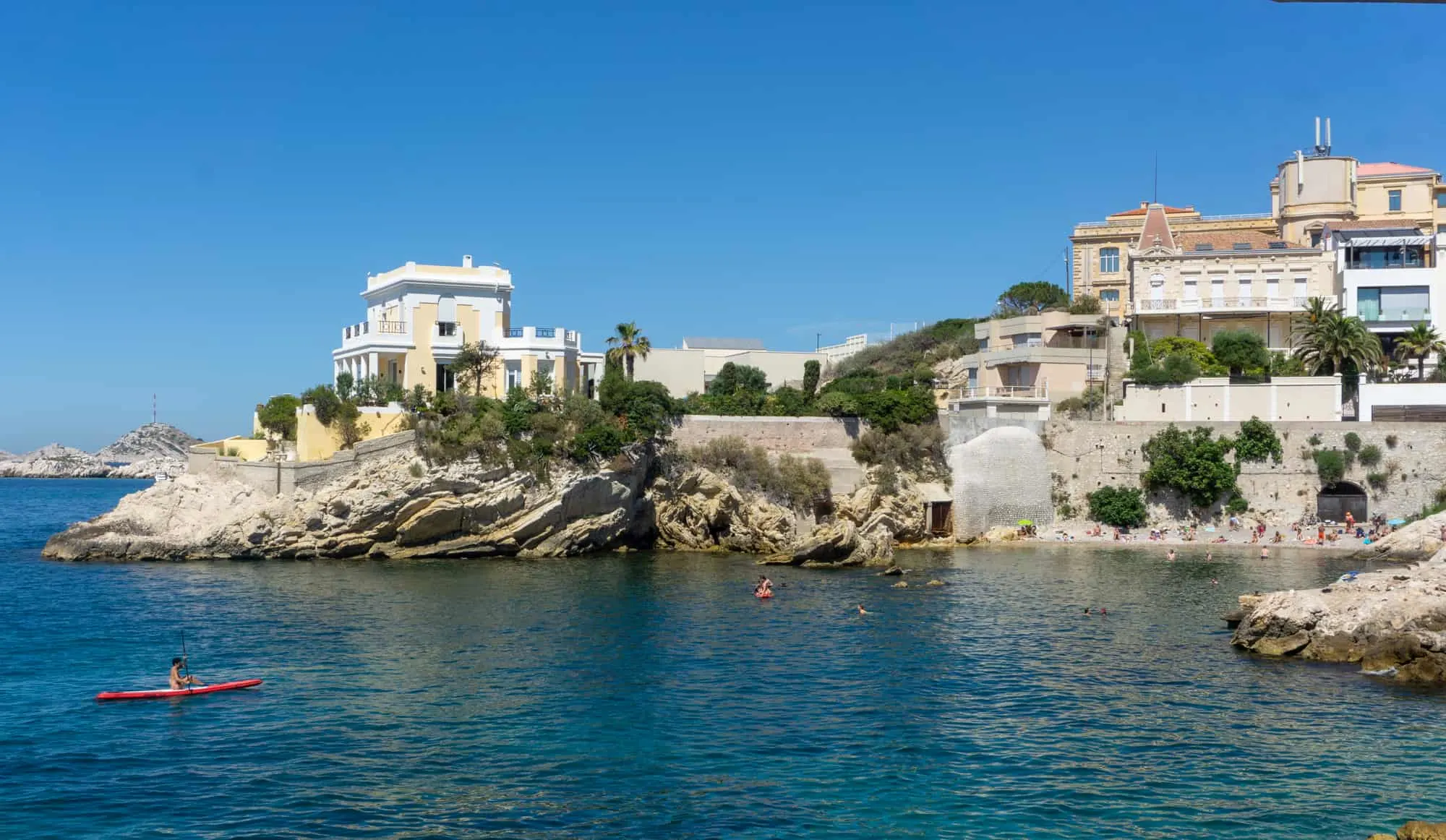 The vibrant and edgy city of Marseille is often a visitor's first port of call when arriving in the South…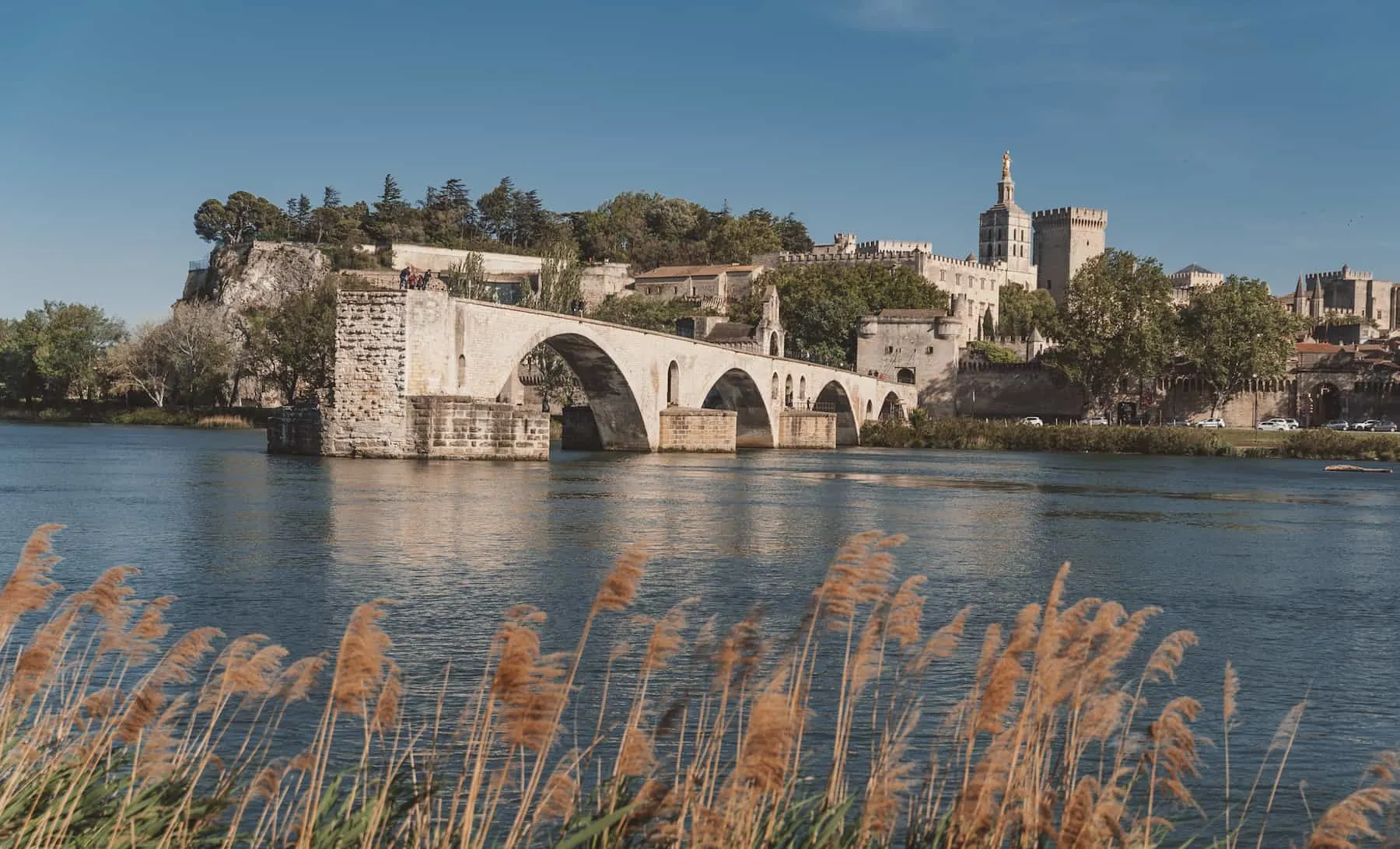 The Provençal city of Avignon was built to house kings and enlightened artists, when the popes made this their home…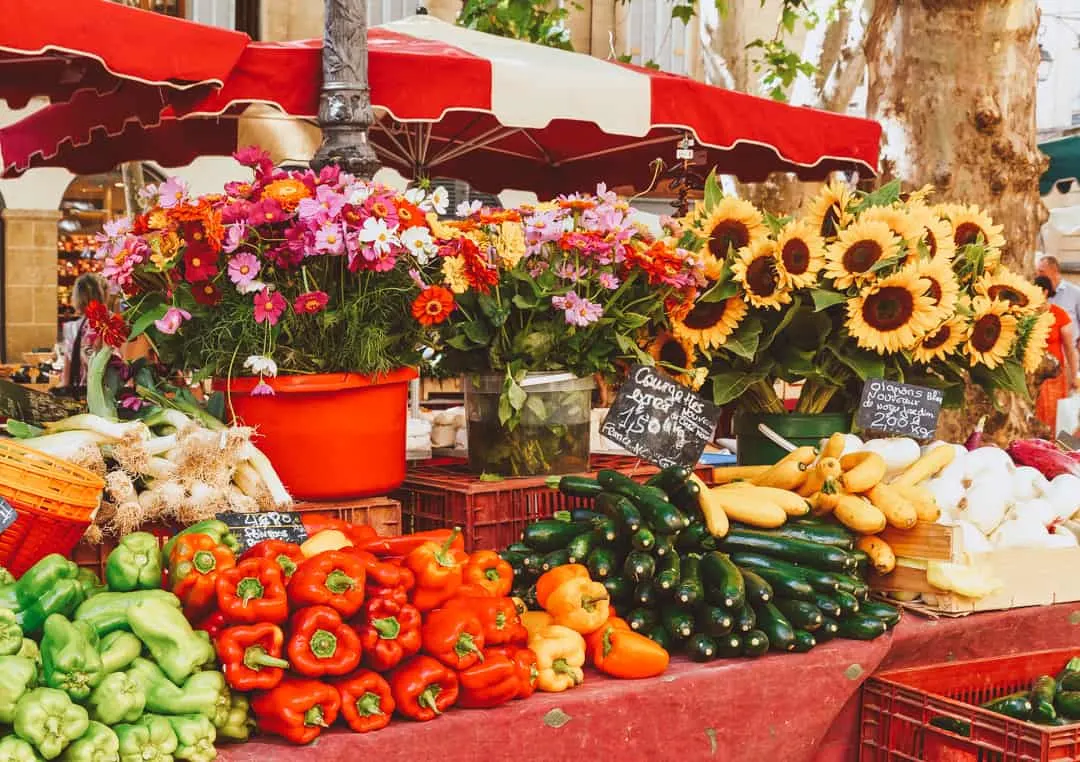 Aix-en-Provence is a foodie's haven, with entire streets devoted to small trattorias, delicatessens, cafés and bars. It's no surprise then,…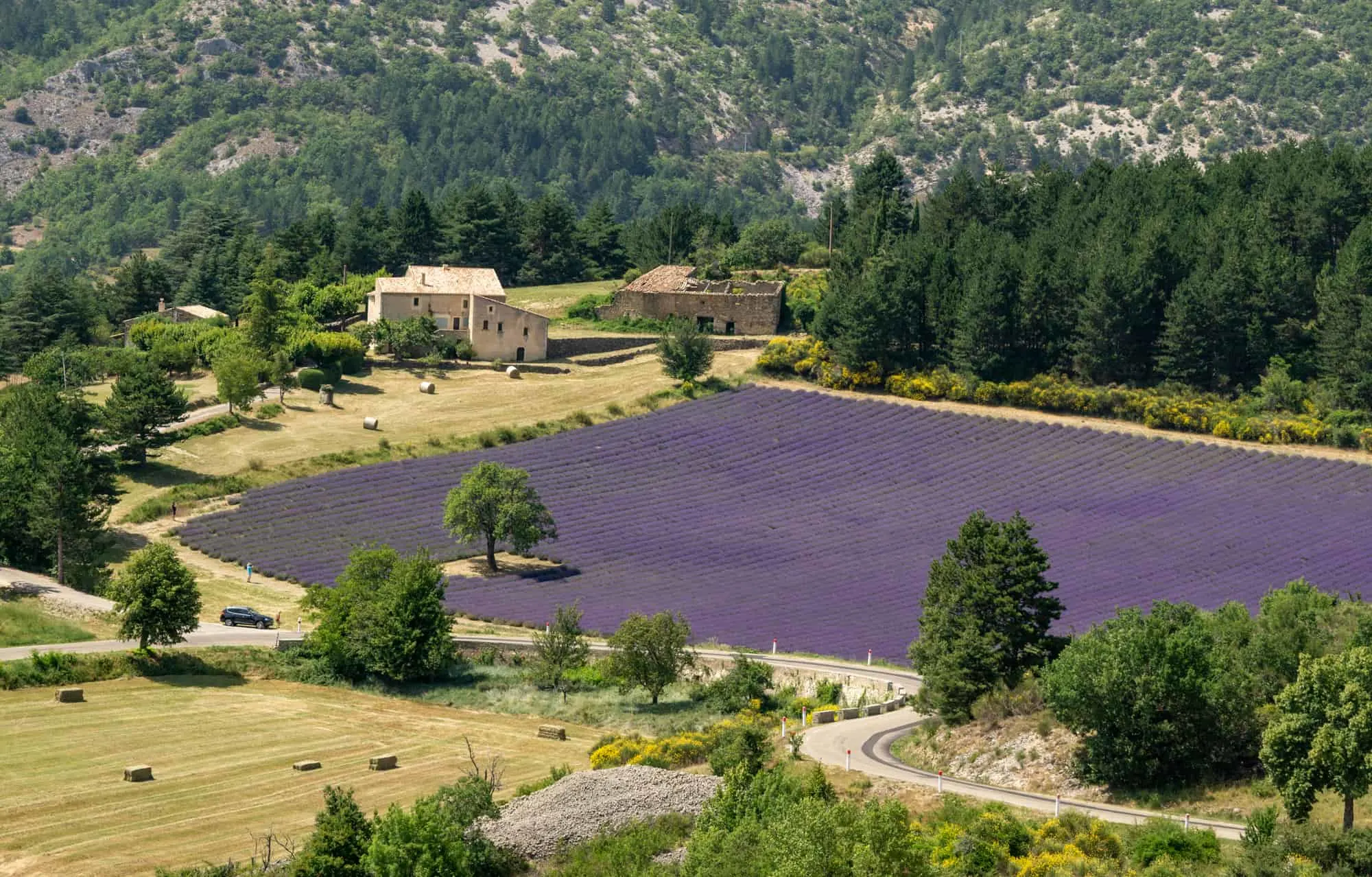 Sitting high above the Luberon ranges you'll find an untouched area of Provence. An area of immense natural beauty, rich…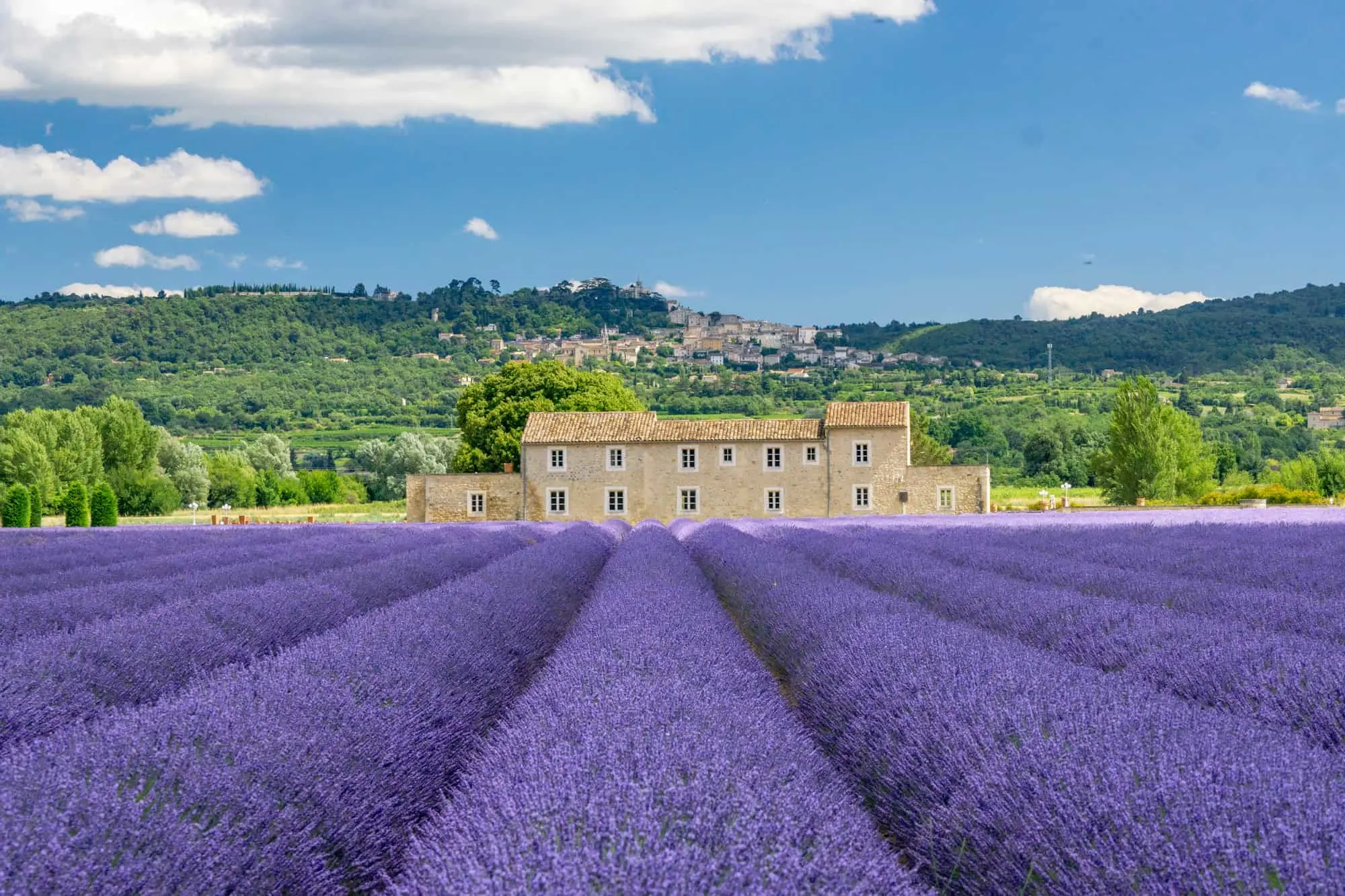 The lavender fields of Provence seduce visitors year after year with their heady scent and ethereal appearance. And nowhere is…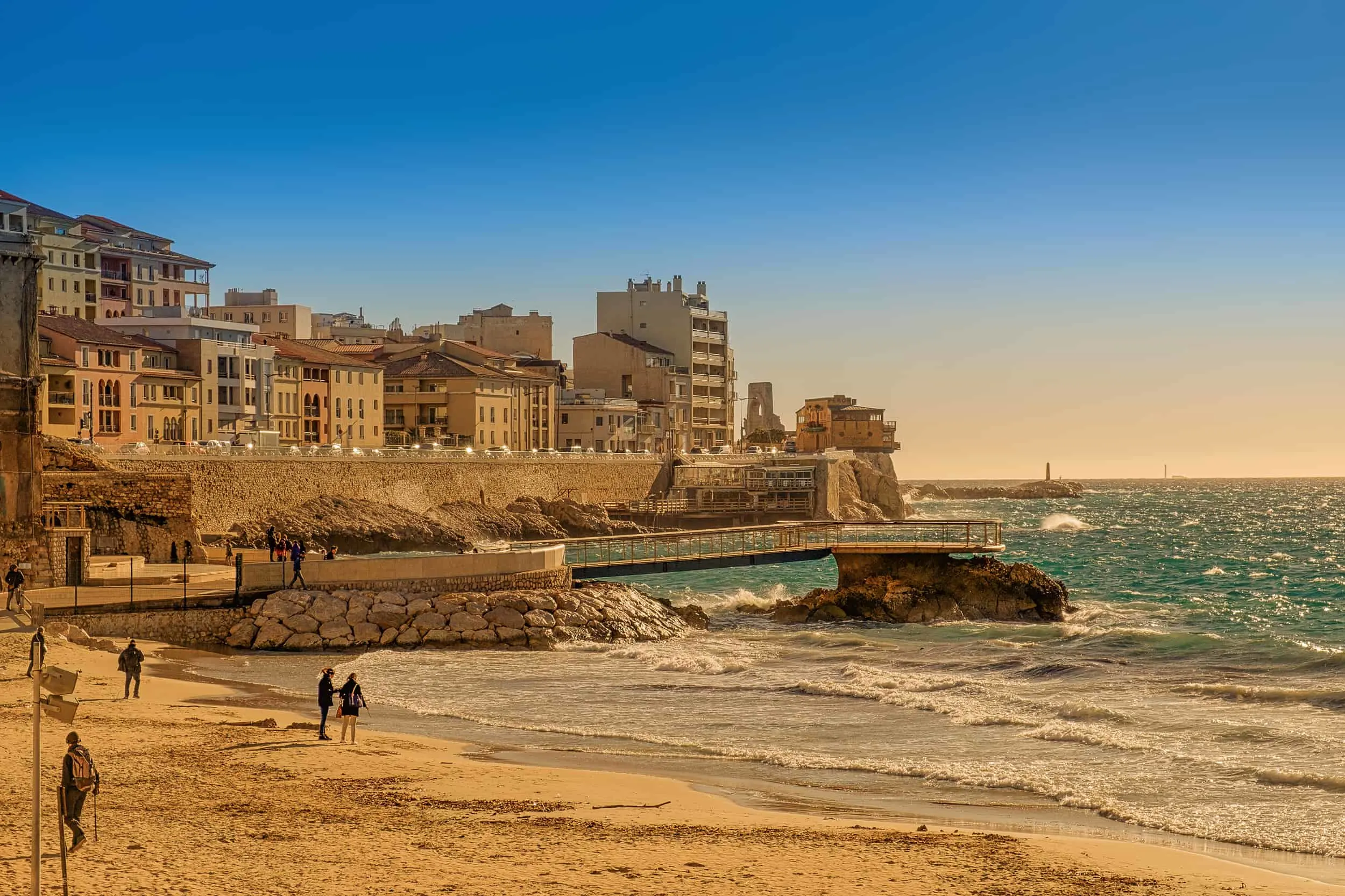 The beaches in France's second city are just as beautiful as any on the French Riviera. Yet, they're more reflective…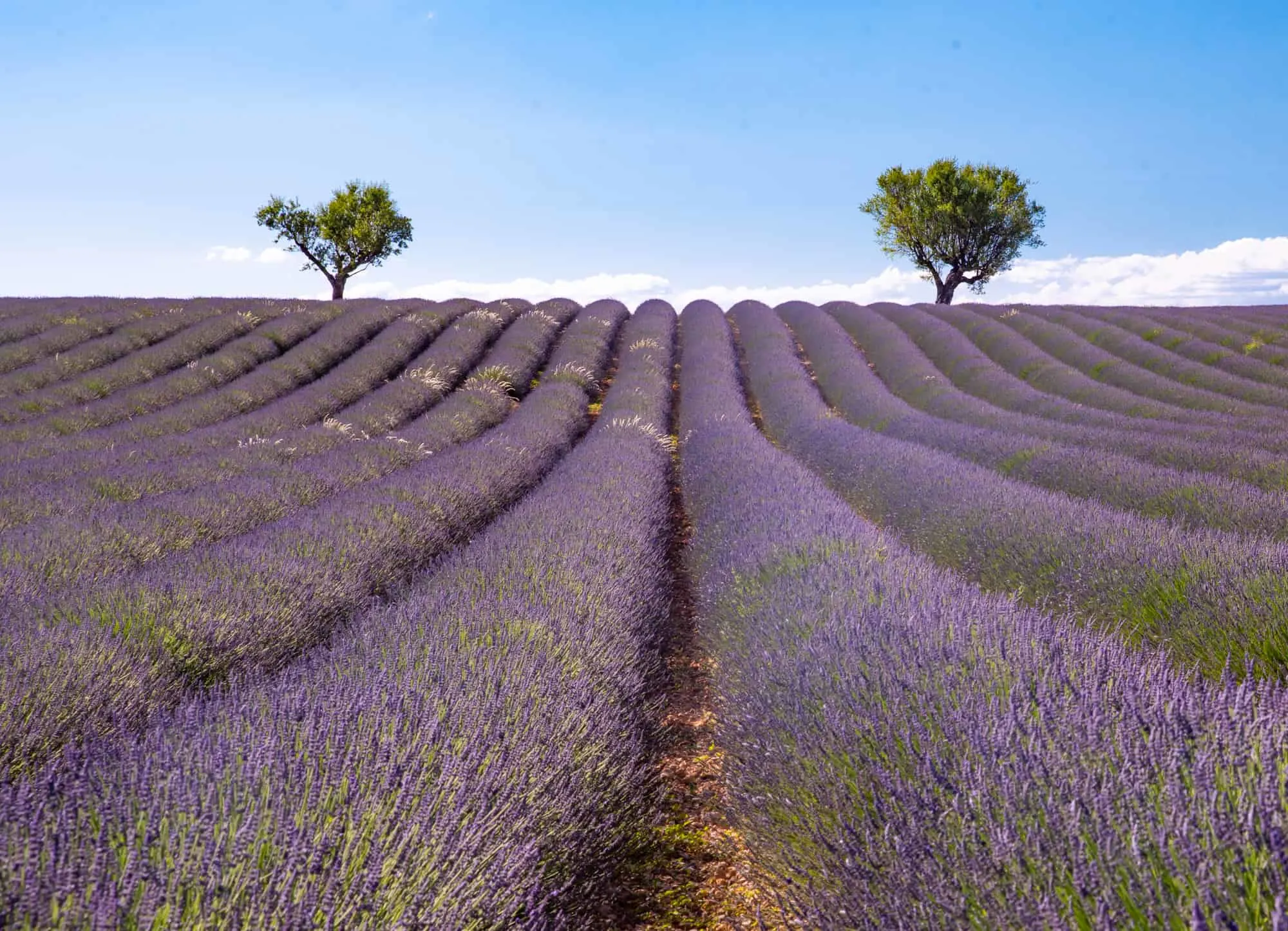 Every year anticipation builds as the lavender fields of Provence start to gain their telltale purple glow. From around mid-June…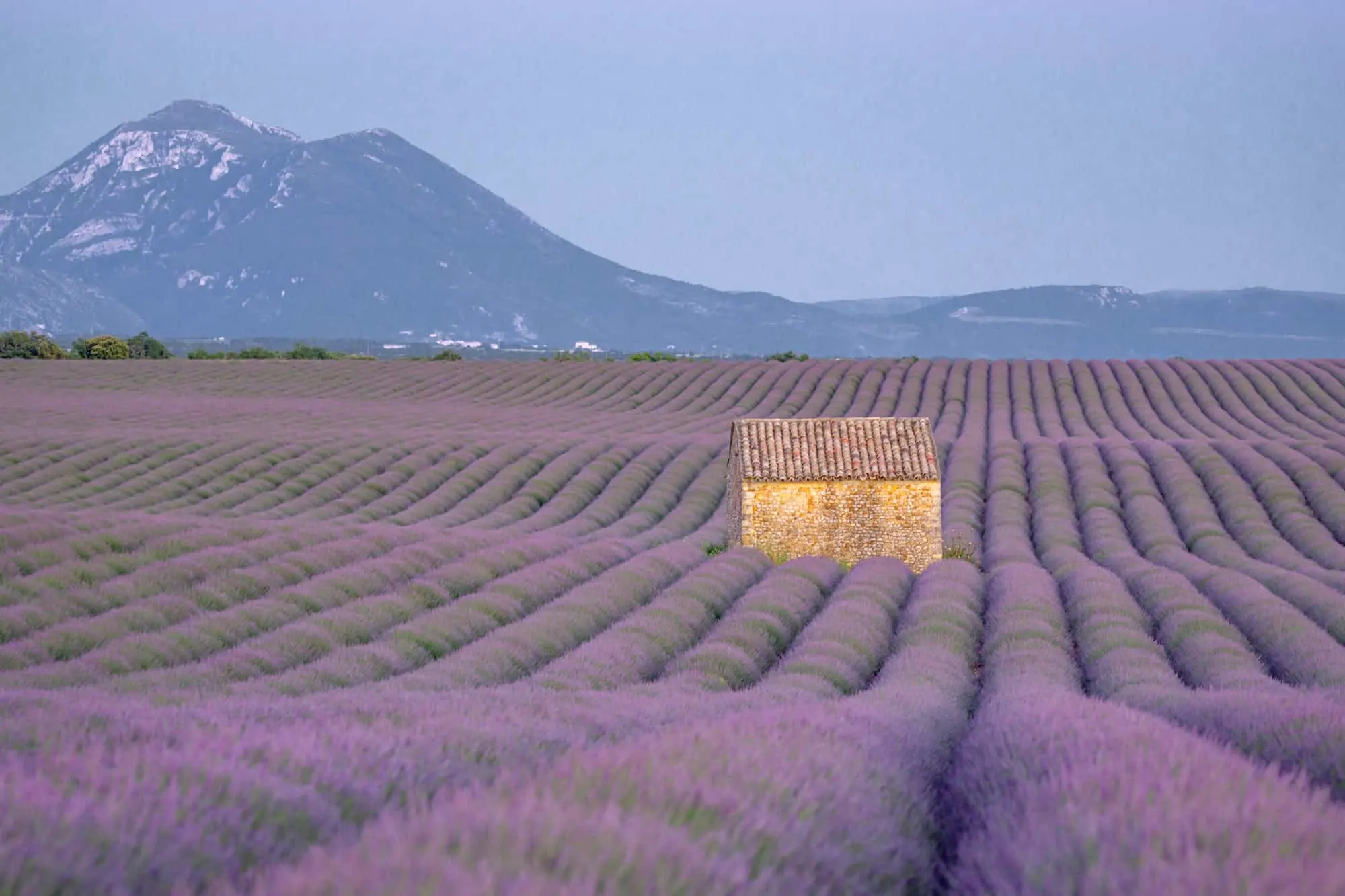 To some, there's nothing that epitomises the appeal of Provence more than the purple rows of lavender that pepper the…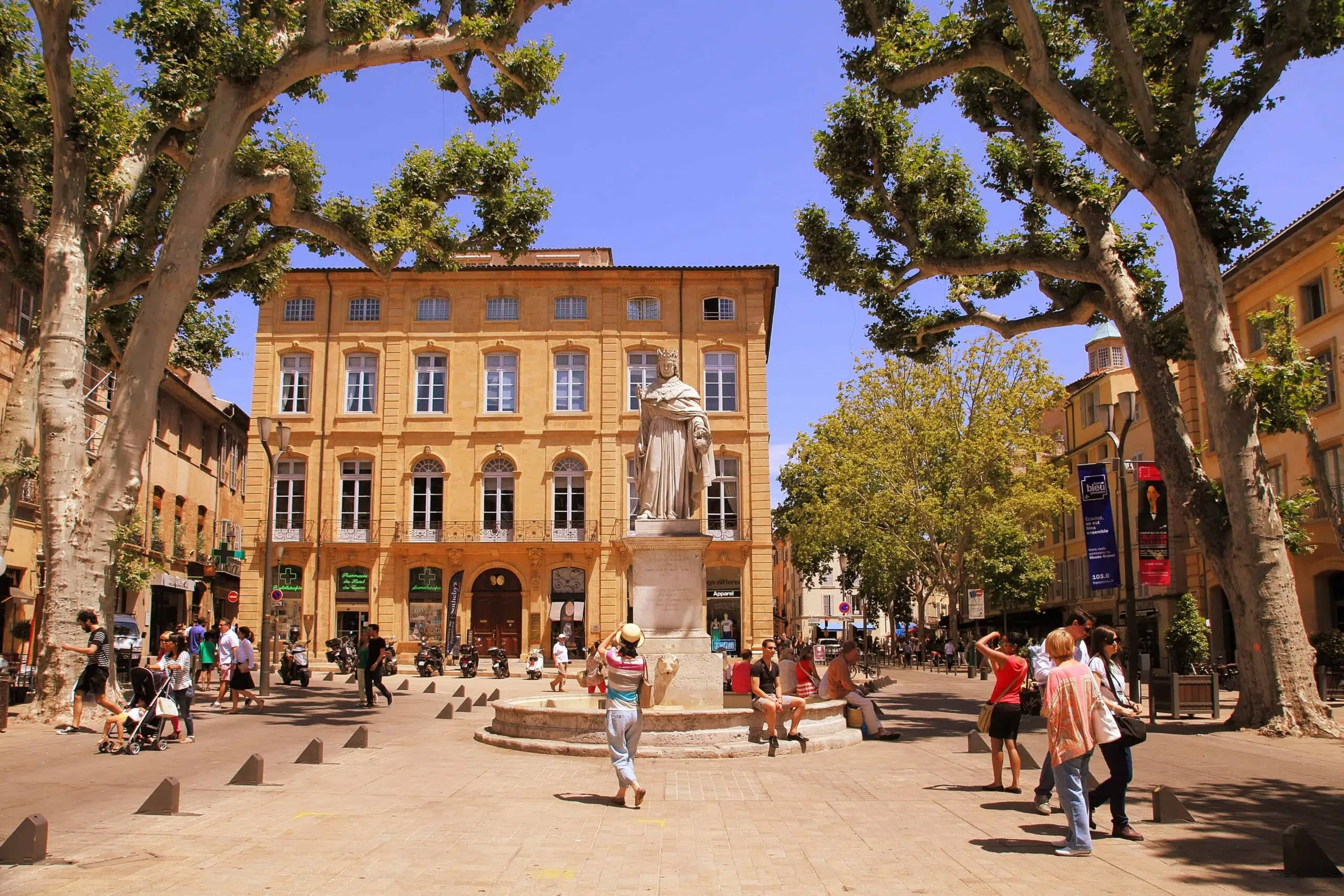 Aix-en-Provence is a city for culture lovers. A place to stroll the curving streets, flaky pastry in hand, as you…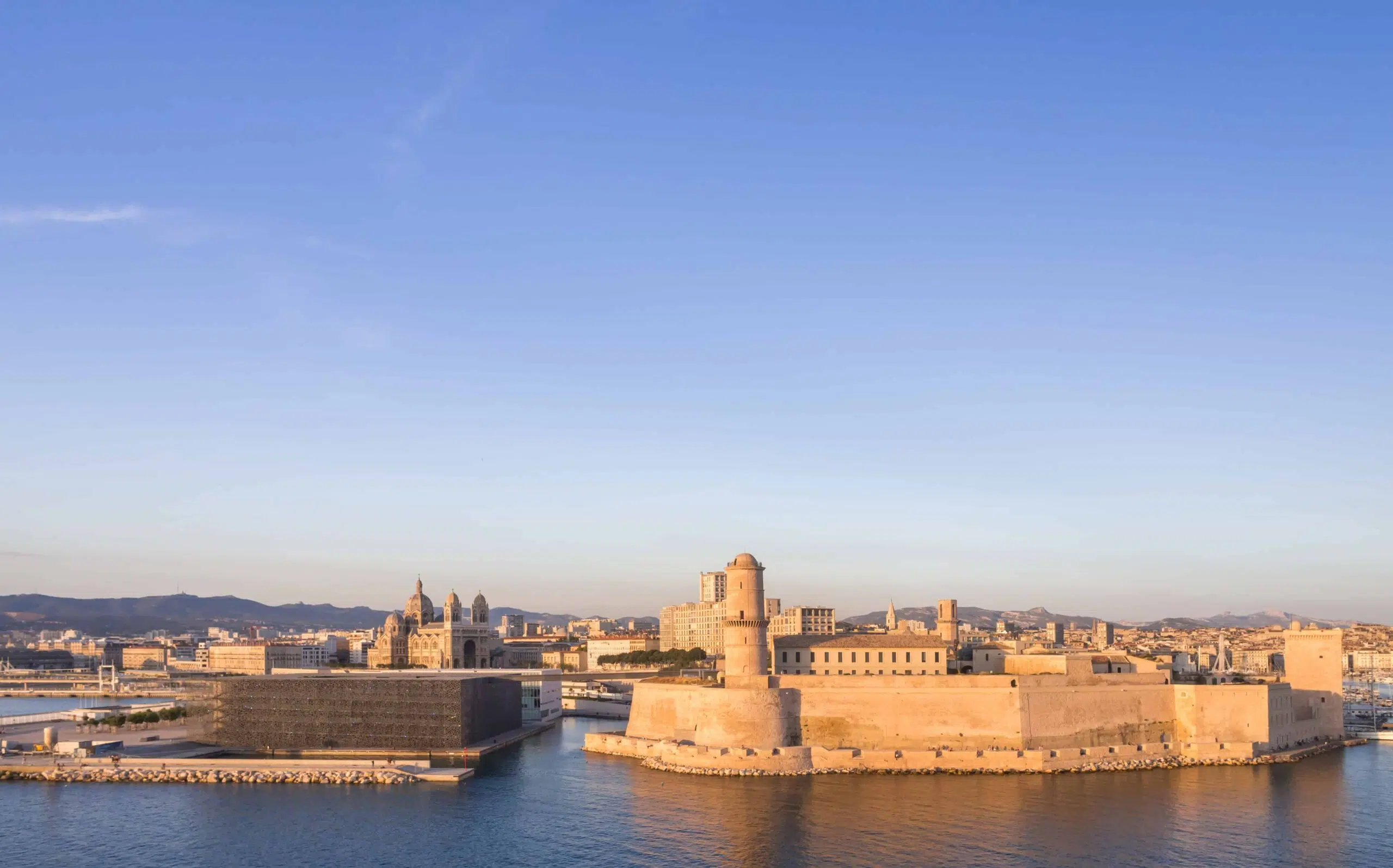 Marseille is often touted as the new Barcelona. But while it shares the same glistening Mediterranean shores, Marseille attractions, in…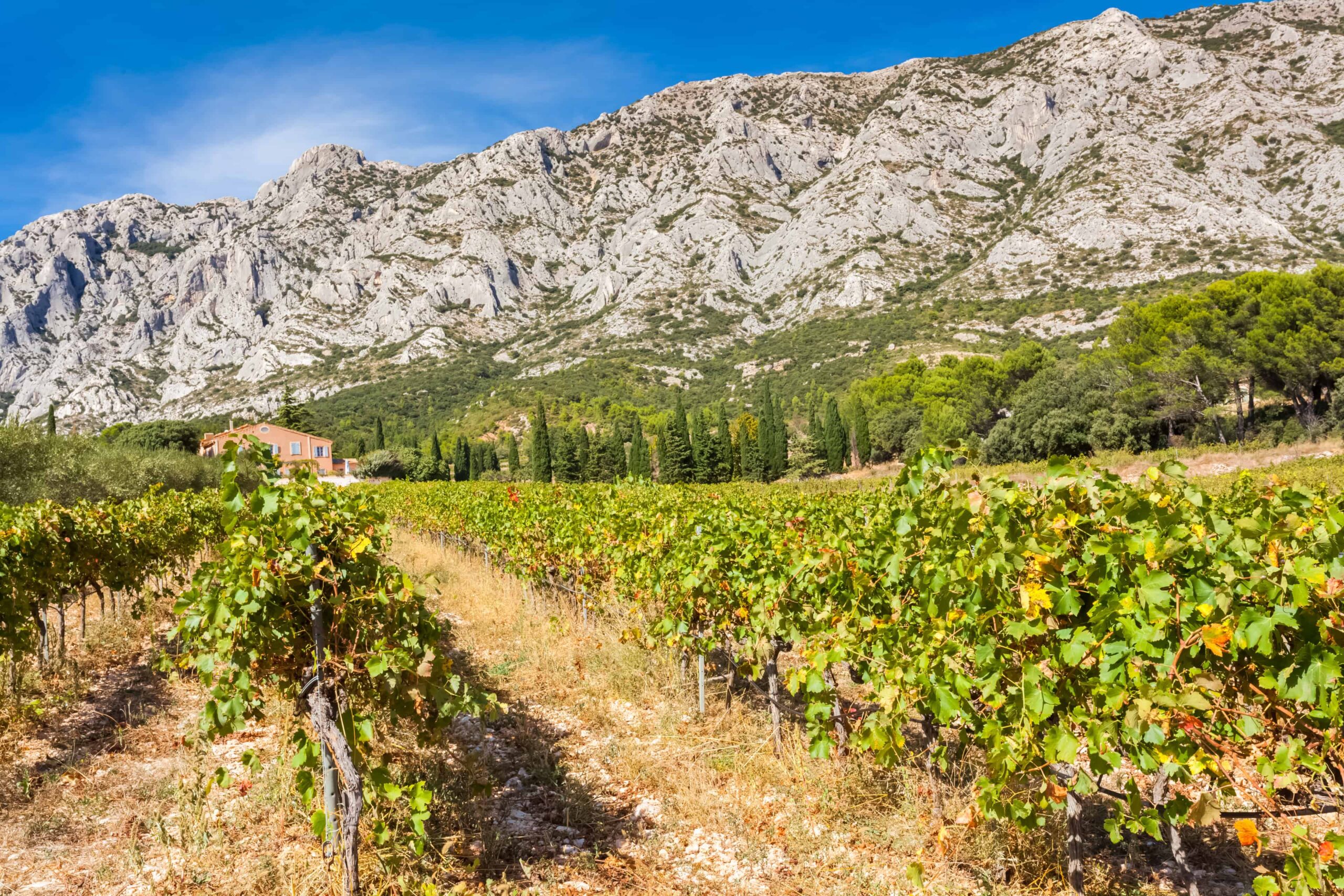 South of France vineyards – and the varieties of Provence wine they produce – are as loved as the local…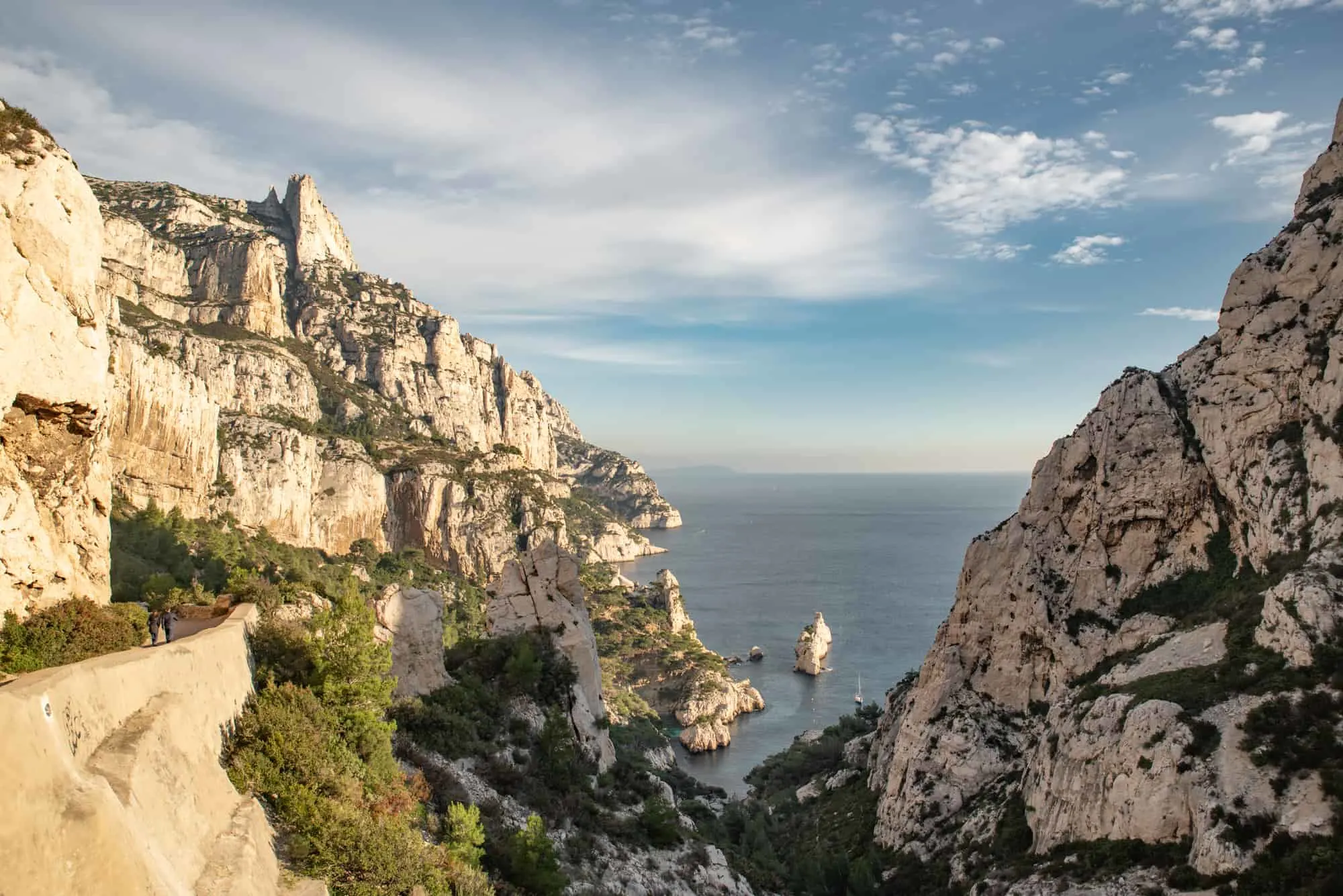 Since moving to Provence some years ago, I've made it a new tradition to spend my birthday in nature, with…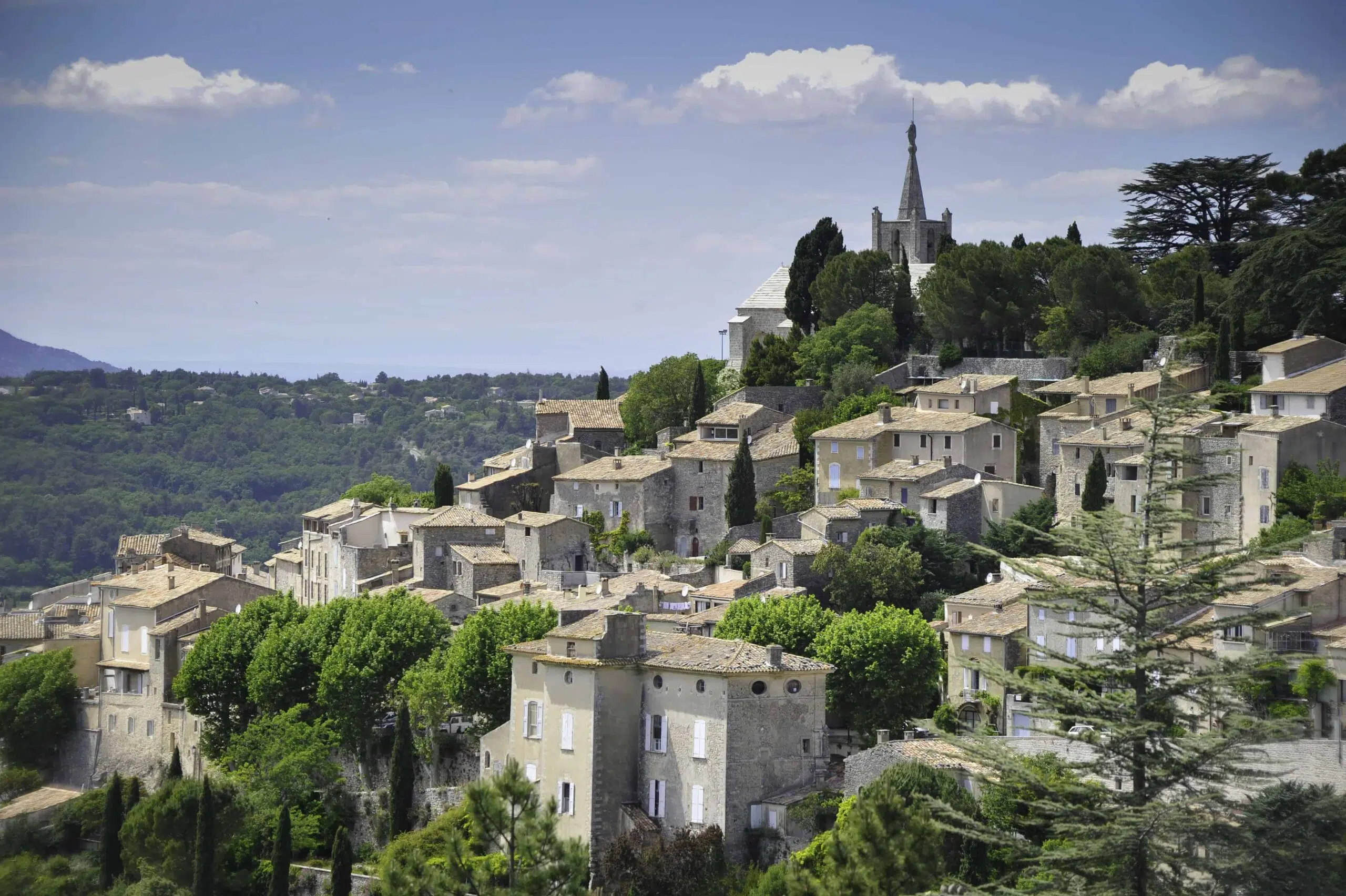 The Provence region of France is one of the most alluring and culturally intriguing places in the world. It's also…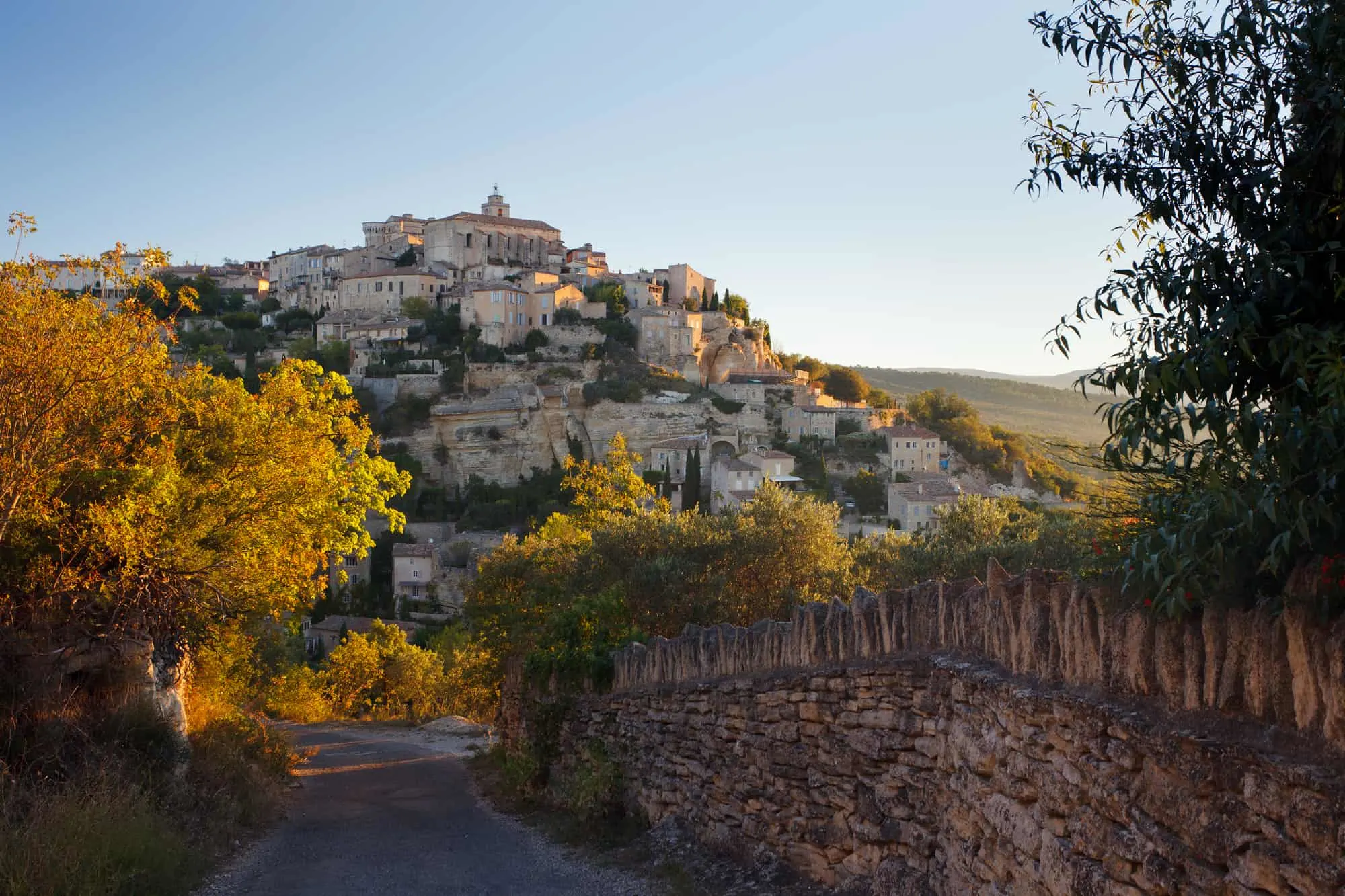 Gordes village is a must-see for travellers heading to the south of France. An ancient village perched high on a…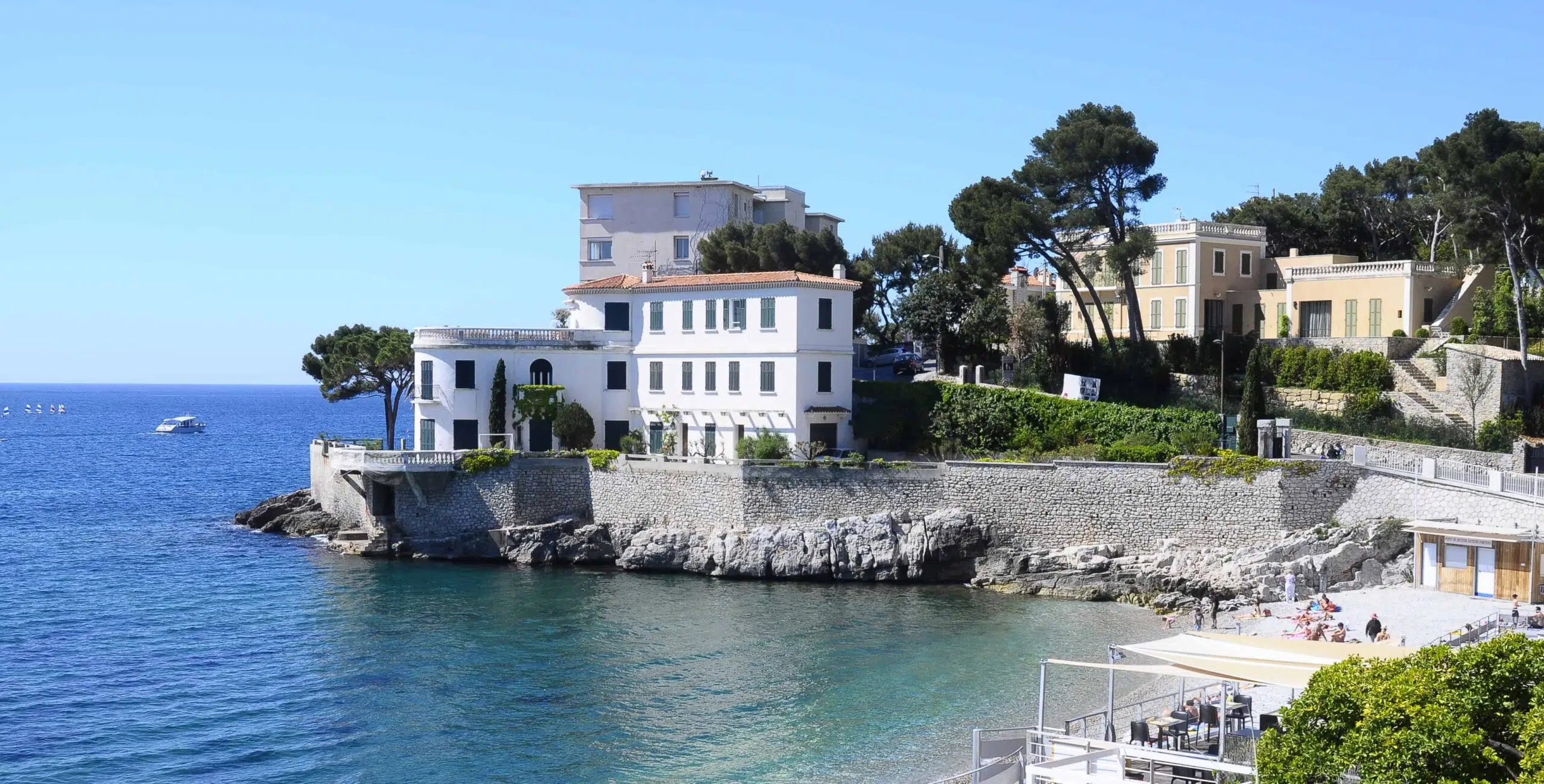 Choosing where to spend time in Provence is a tall order, I know. It's probably the most asked question in…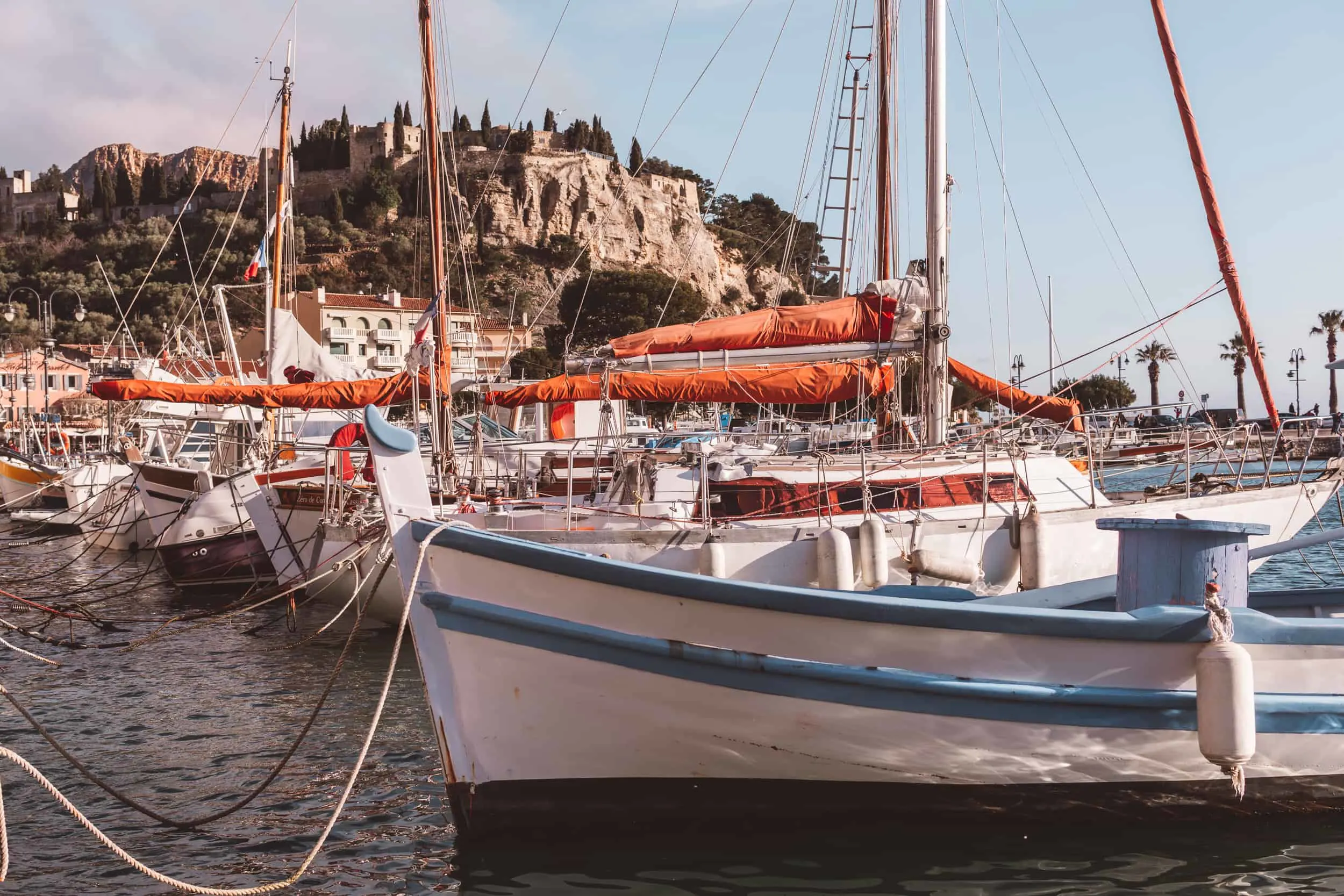 A fishing village with humble roots, Cassis has previously been heralded as the 'poor man's' Saint-Tropez. But times have changed,…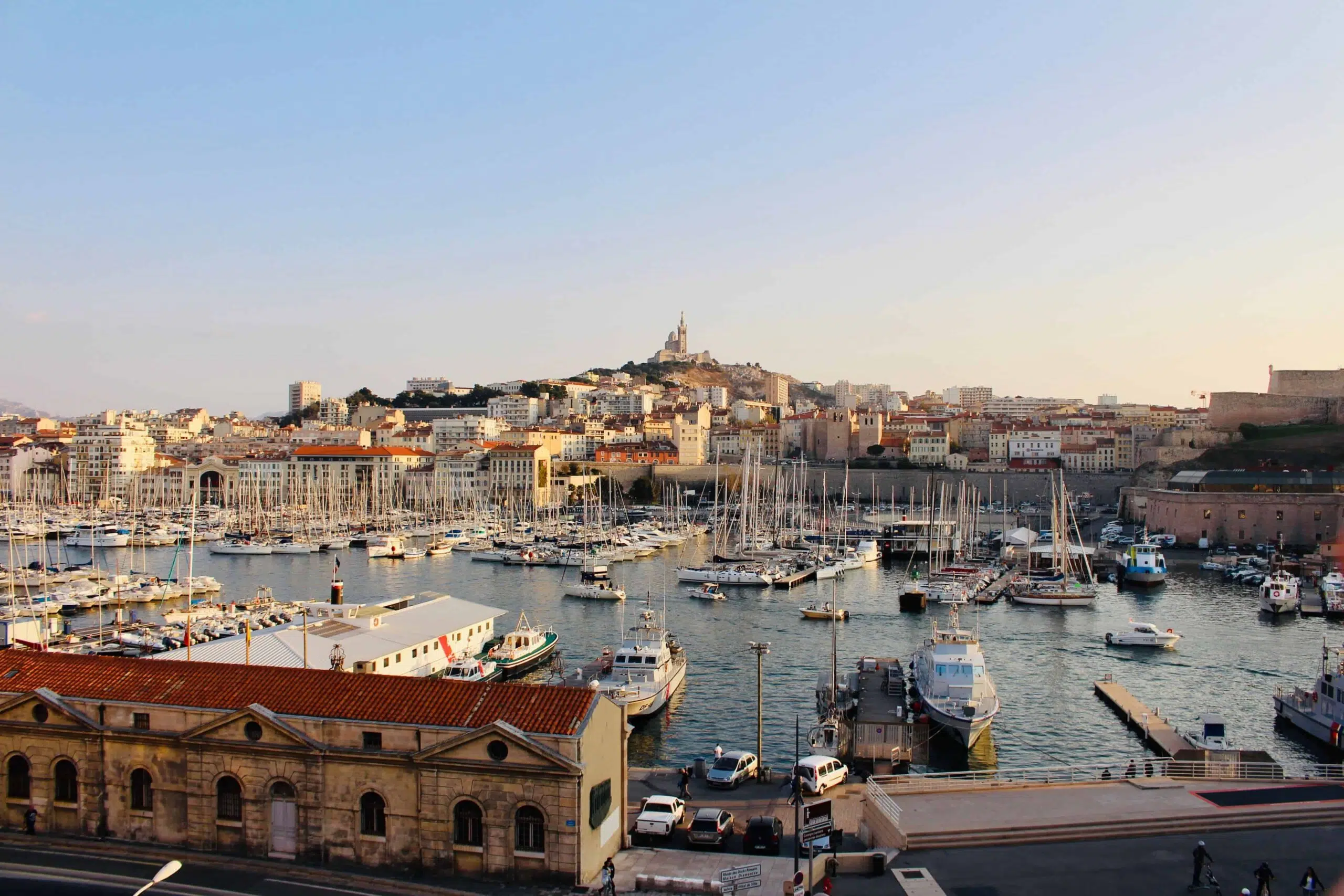 From ancient Greece to North Africa, different Mediterranean cultures have all left their mark on Marseille, and this dynamic melting…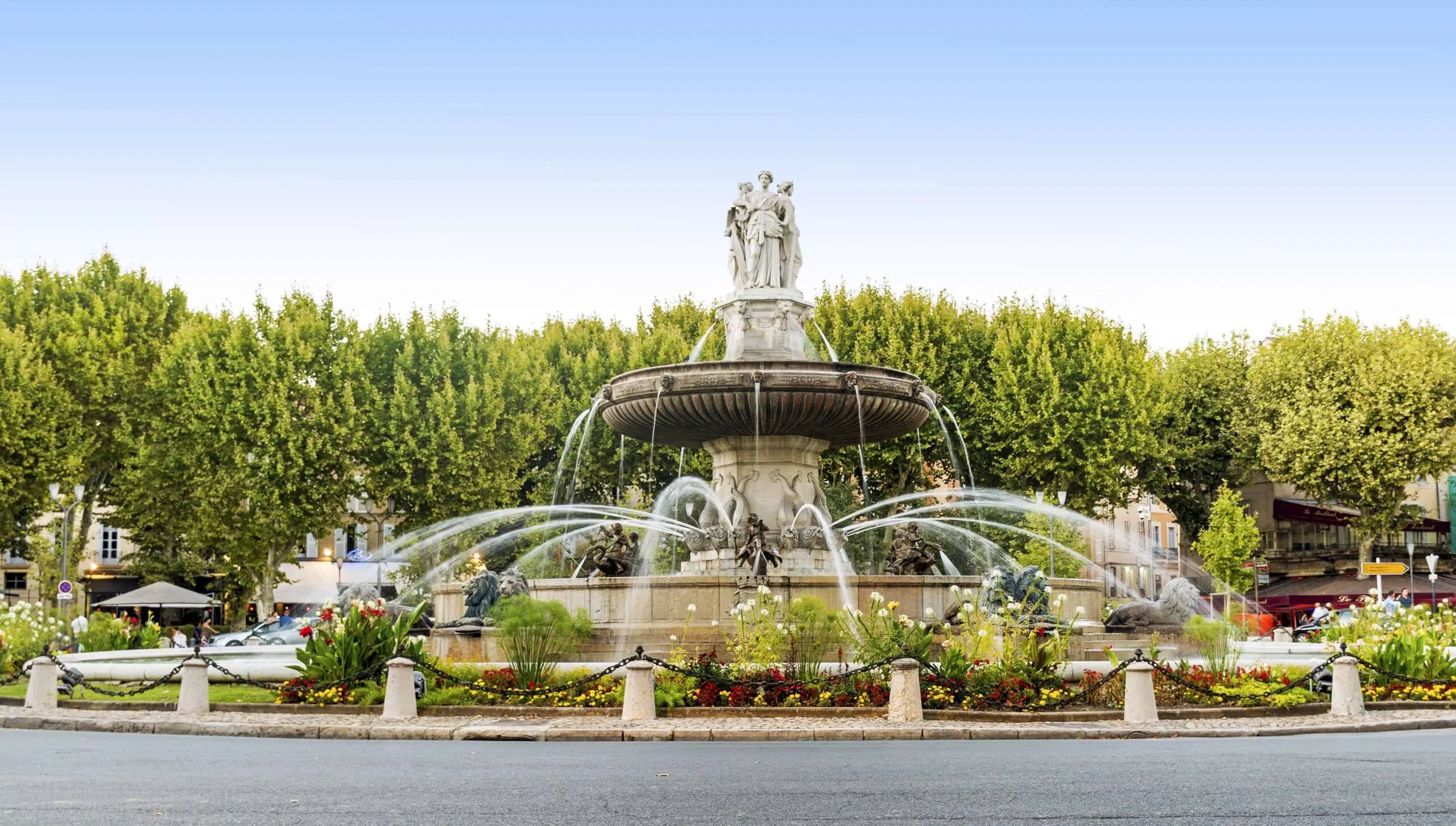 Aix-en-Provence is Paris' more relaxed, southern cousin; a sophisticated and affluent town, bursting with Provençal charm. Sometimes known as 'the…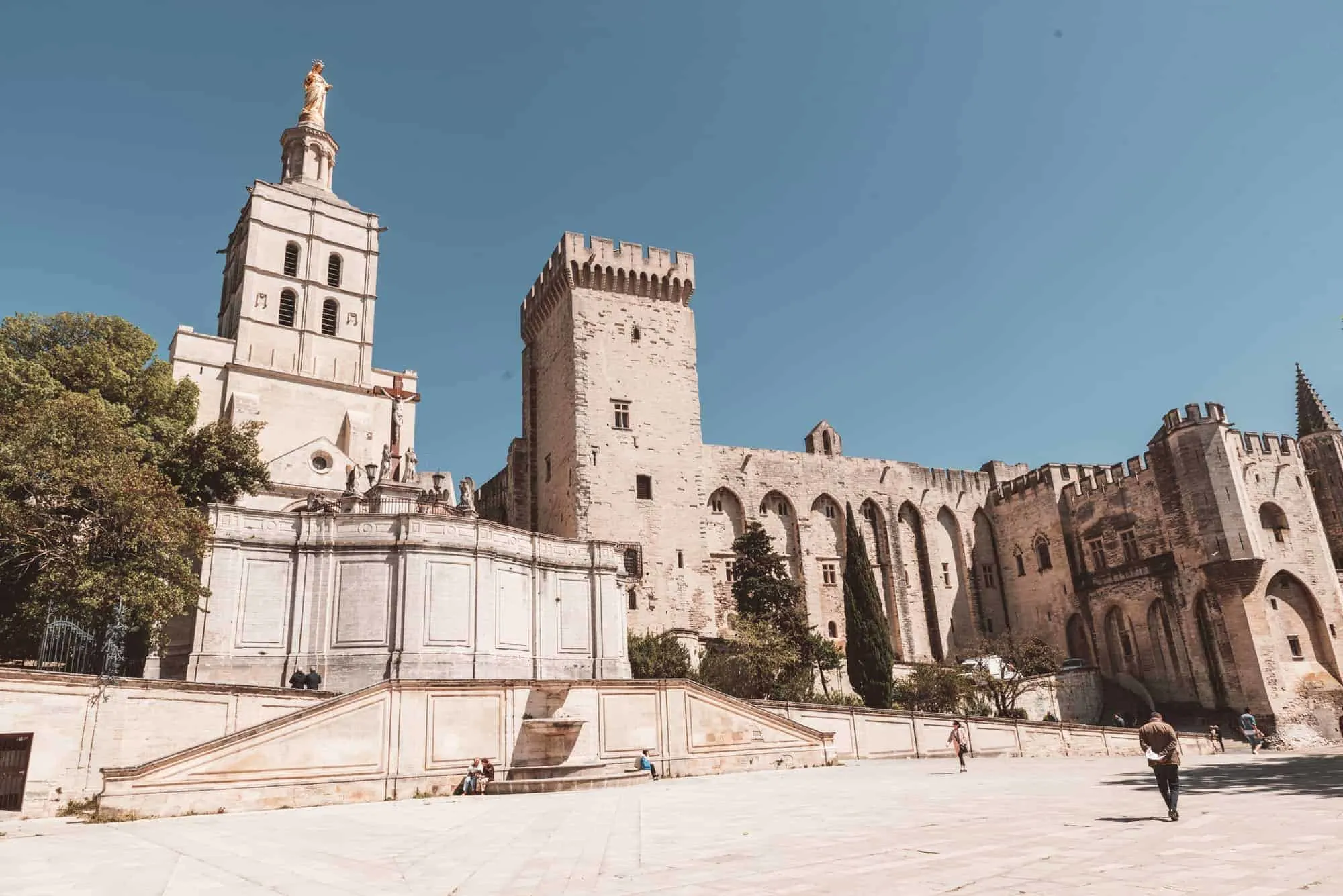 Avignon, the jewel of Provence, has long attracted a high calibre of visitor. In the 14th century, Pope Clement V…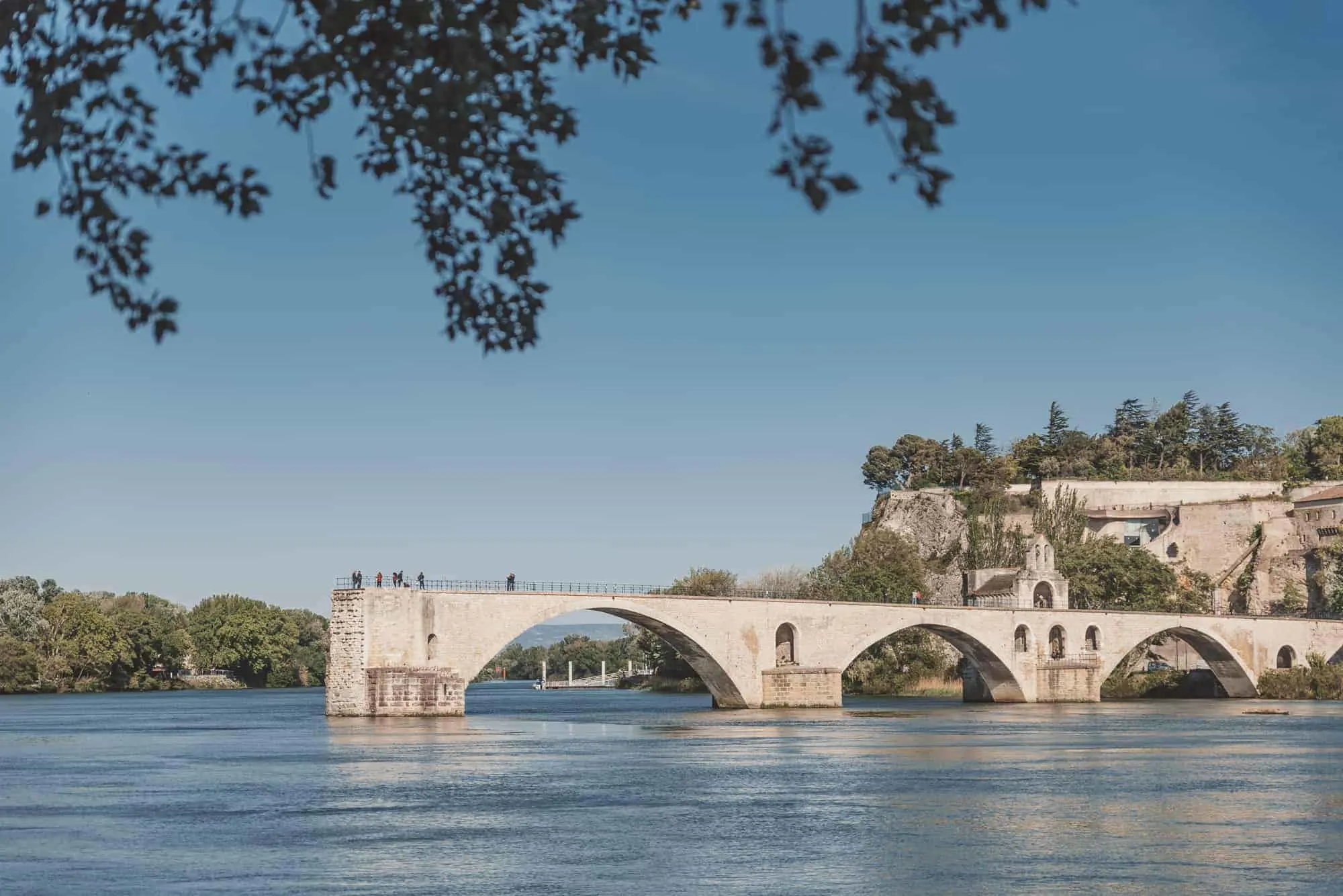 Known as the gateway of Provence, Avignon is a popular base for exploring the wider region. It's often chosen as…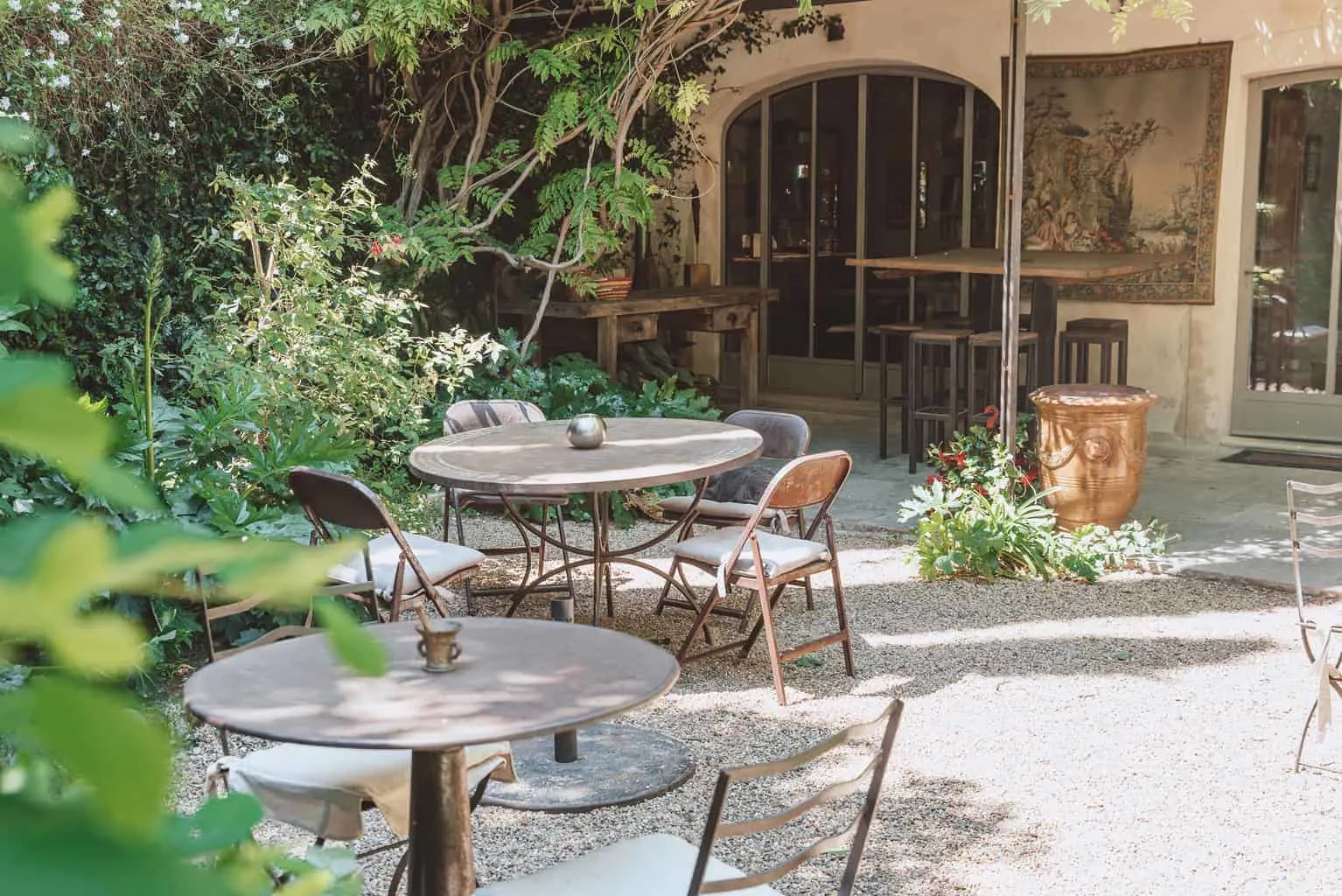 Imagine waking up in a Provençal mansion; the sun is streaming through an open window, bathing the room in soft…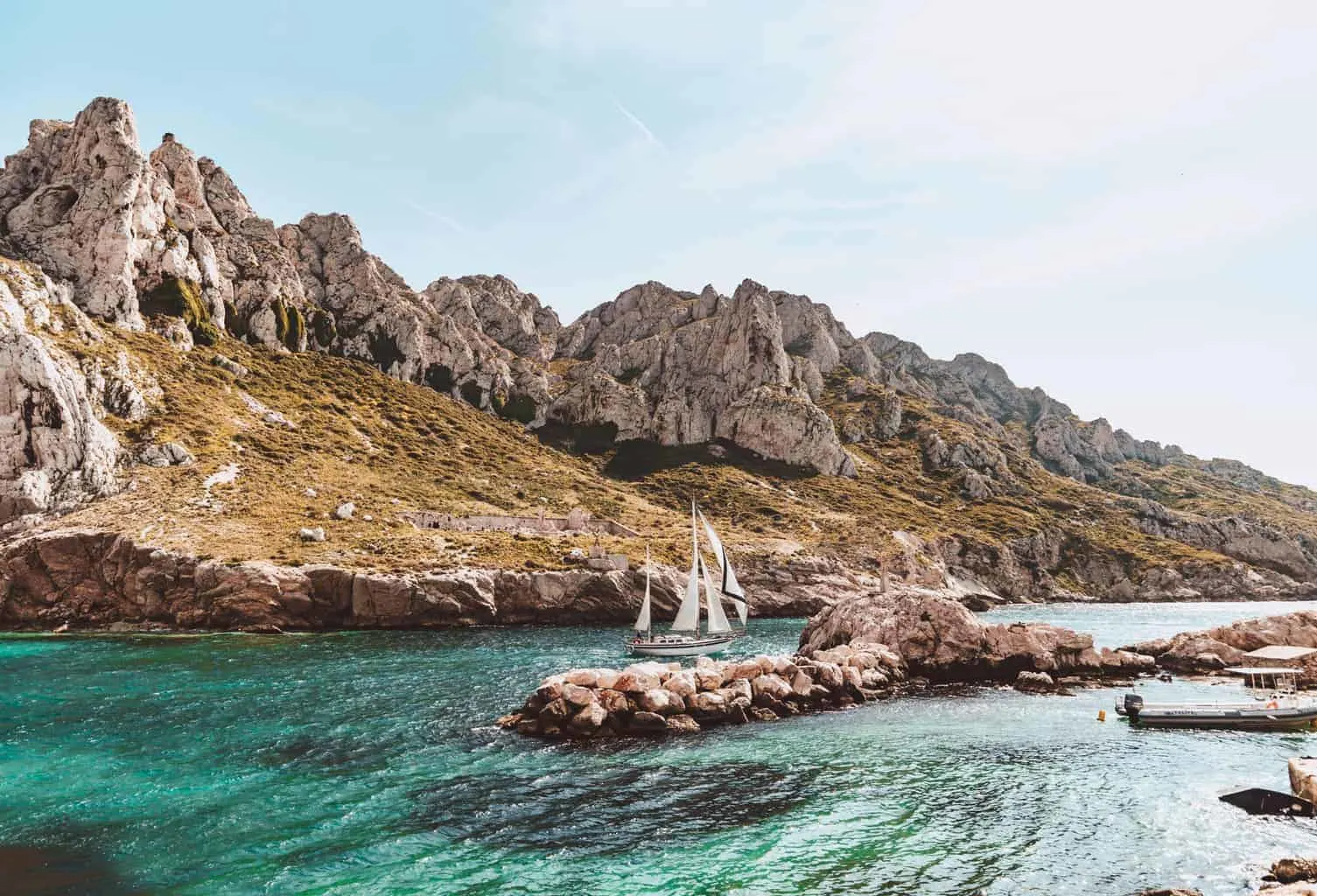 Like stepping into a photograph, Les Goudes is one of those places that almost look too good to be true….
I once read somewhere that there were "no impressive castles in Provence". And while I understand where the writer was…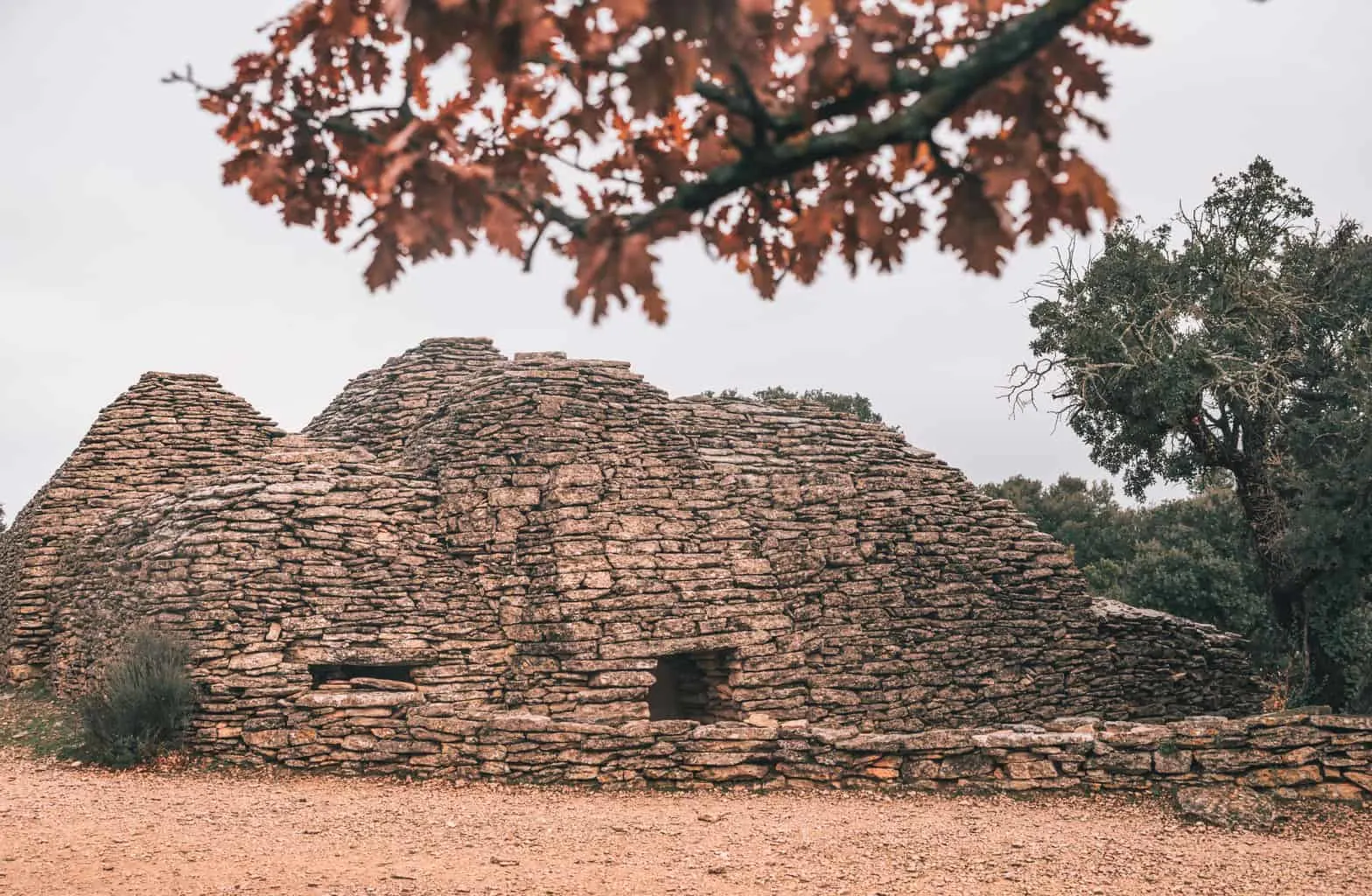 The poster child of Provence, Gordes does a brilliant job of attracting visitors into its heart every year. As one…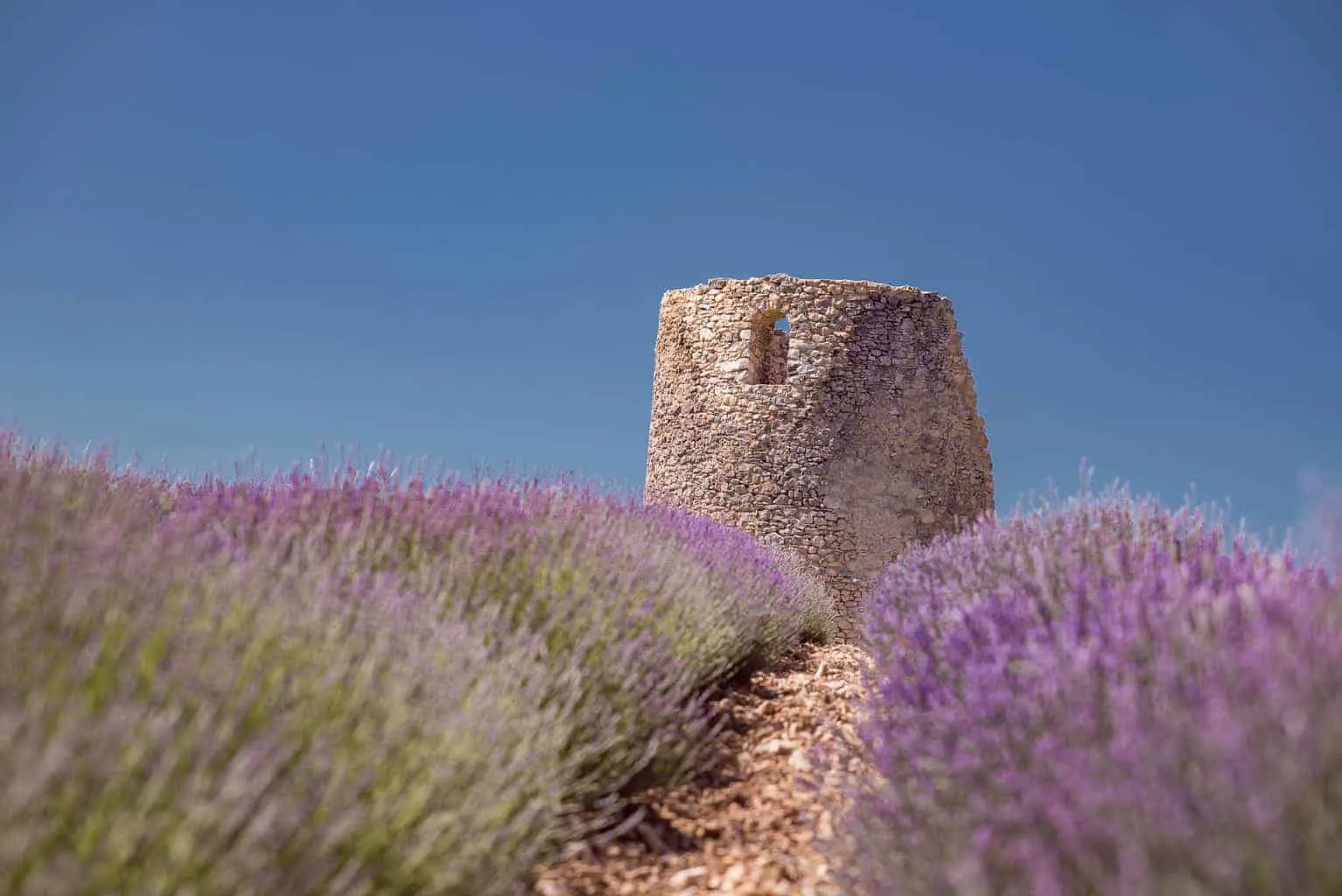 Imagine walking through a manicured estate growing Europe's finest lavender. Fields of purple flowers spread out into the horizon, like…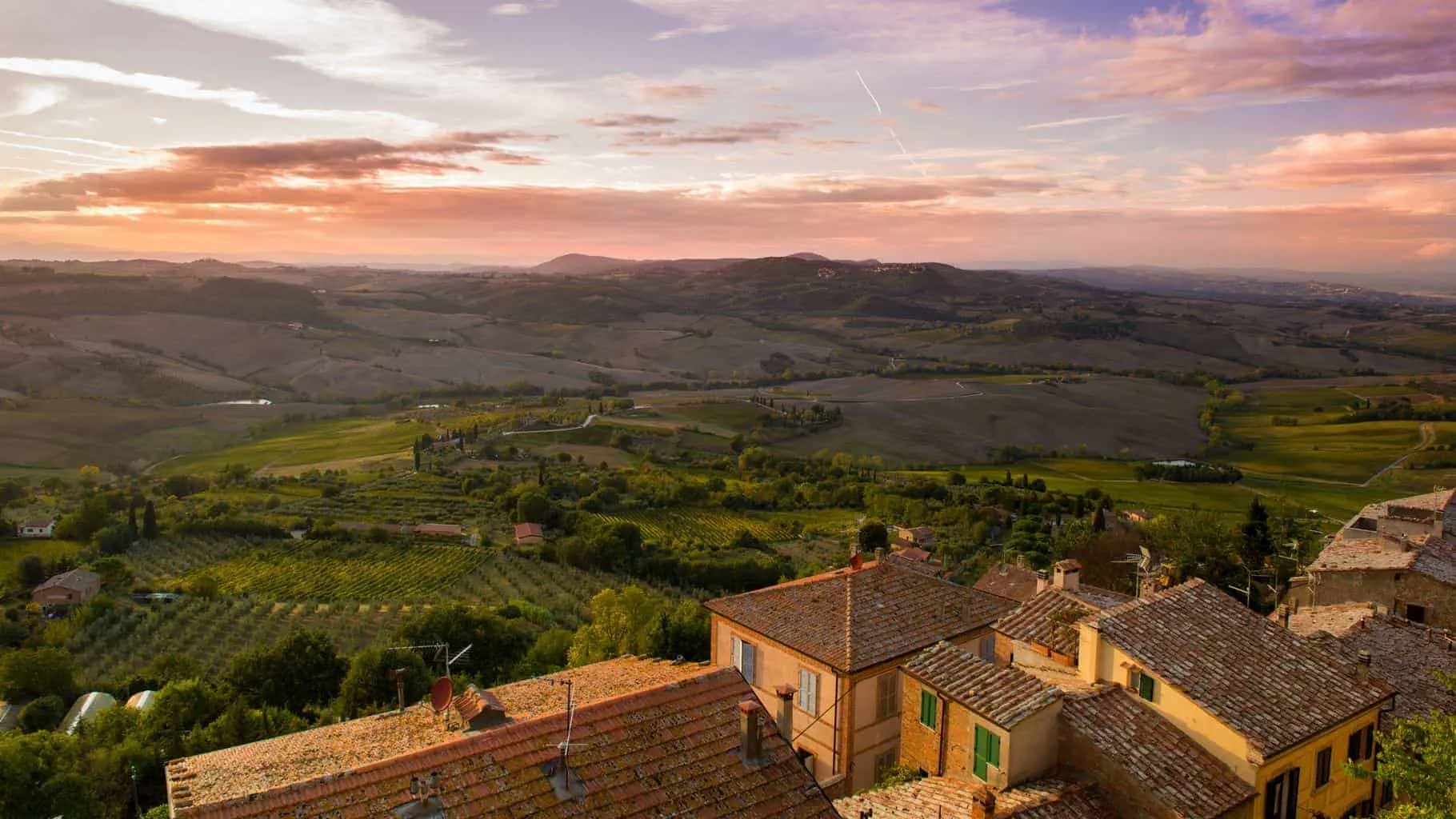 The Luberon valley is, in my experience, the most authentic and intriguing area of Provence. It's a place where time…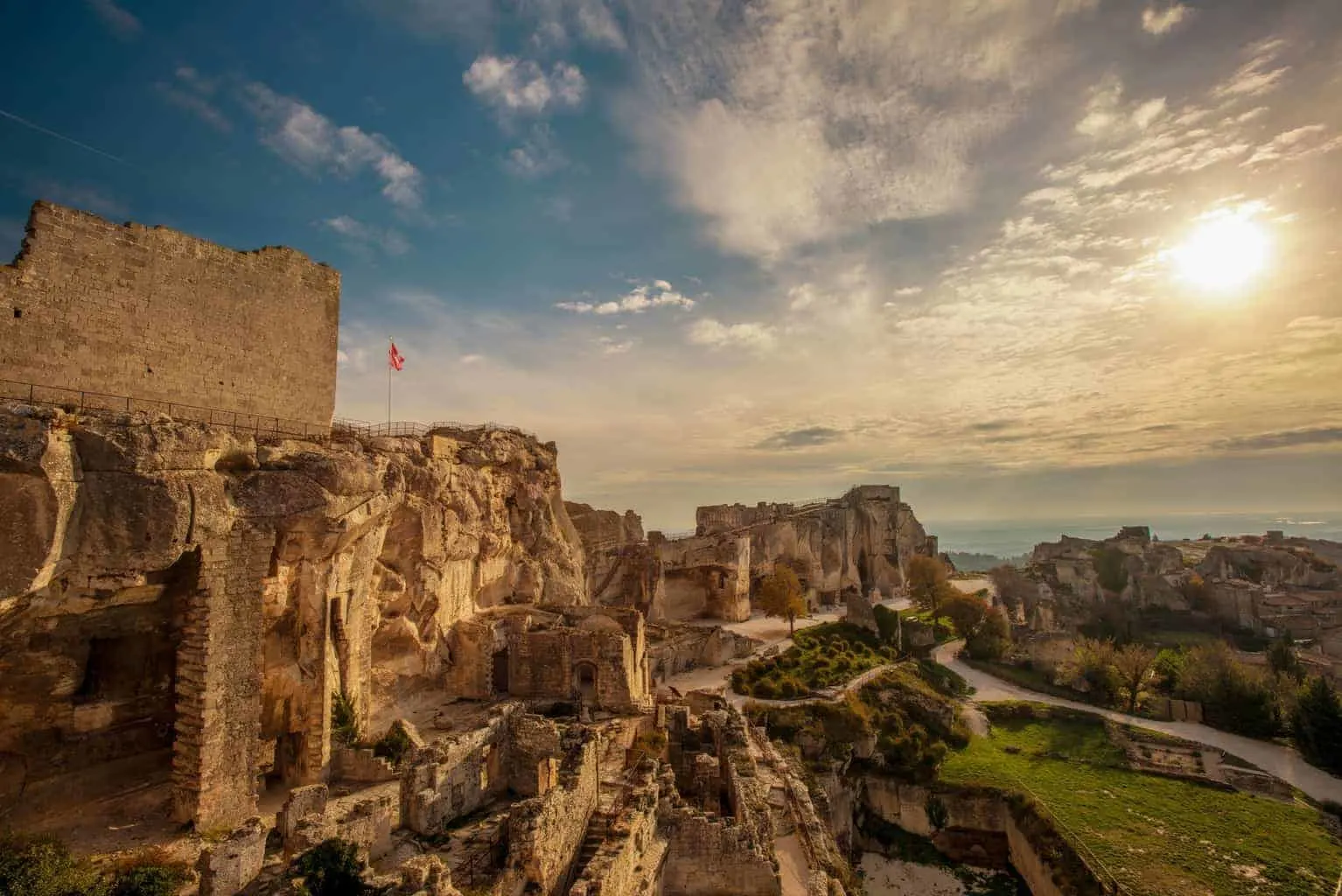 Creating a 7-day itinerary for the South of France is no easy task. With so much to see and do, you…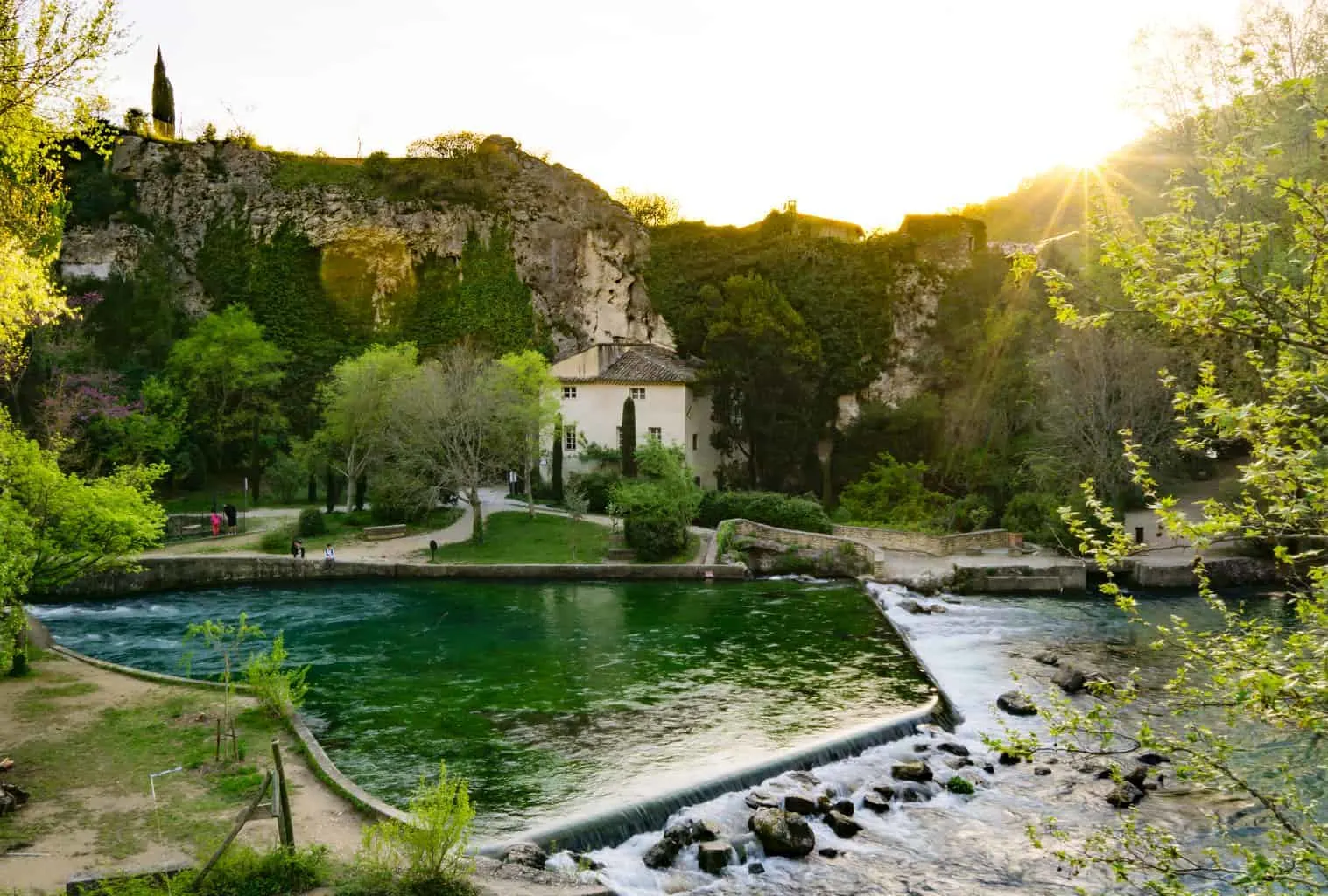 A city of great history and intrigue, Avignon has lured visitors from around the globe for centuries. Follow in the…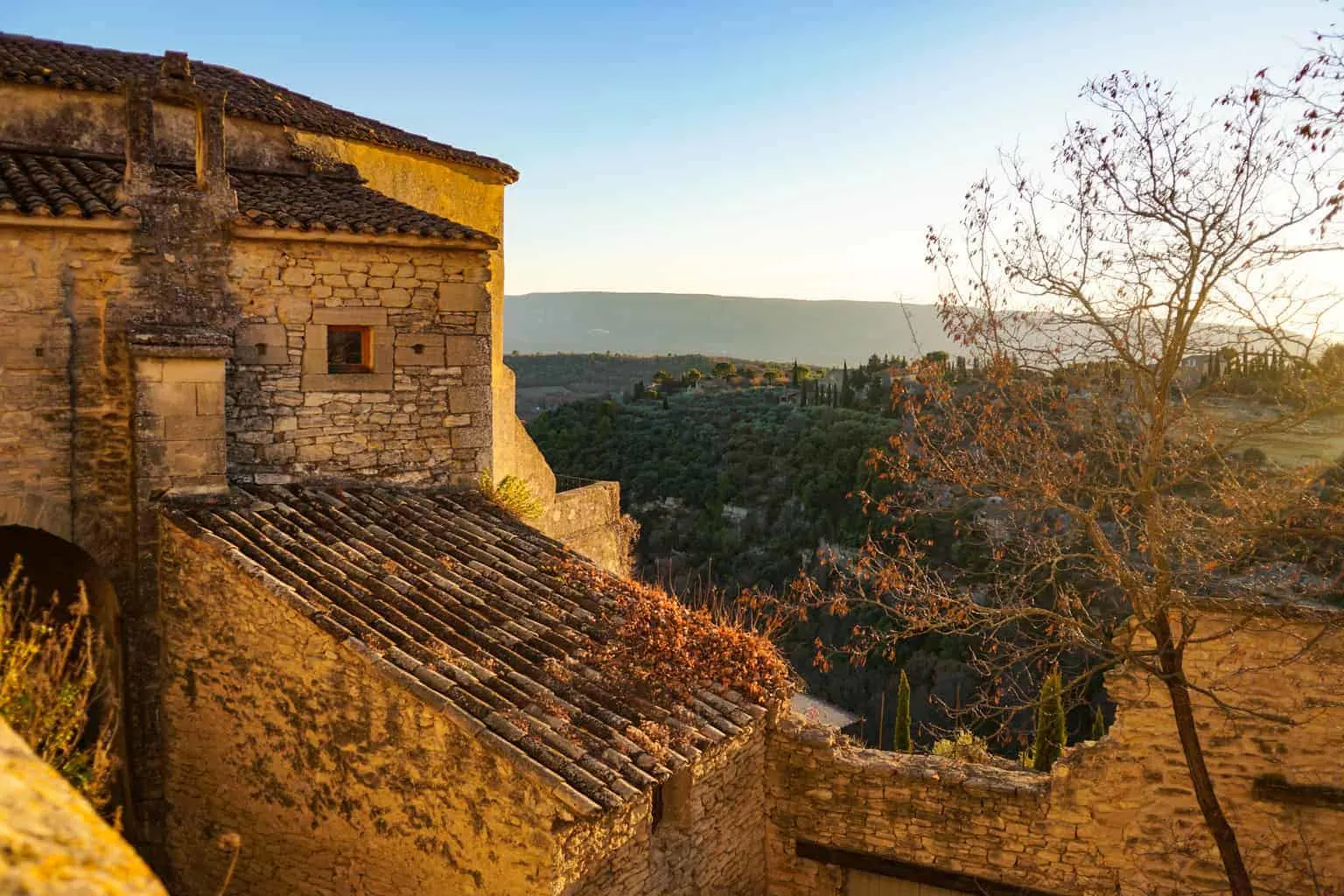 If you're thinking about planning a holiday to Provence, deciding on the best place to stay to explore the greater region…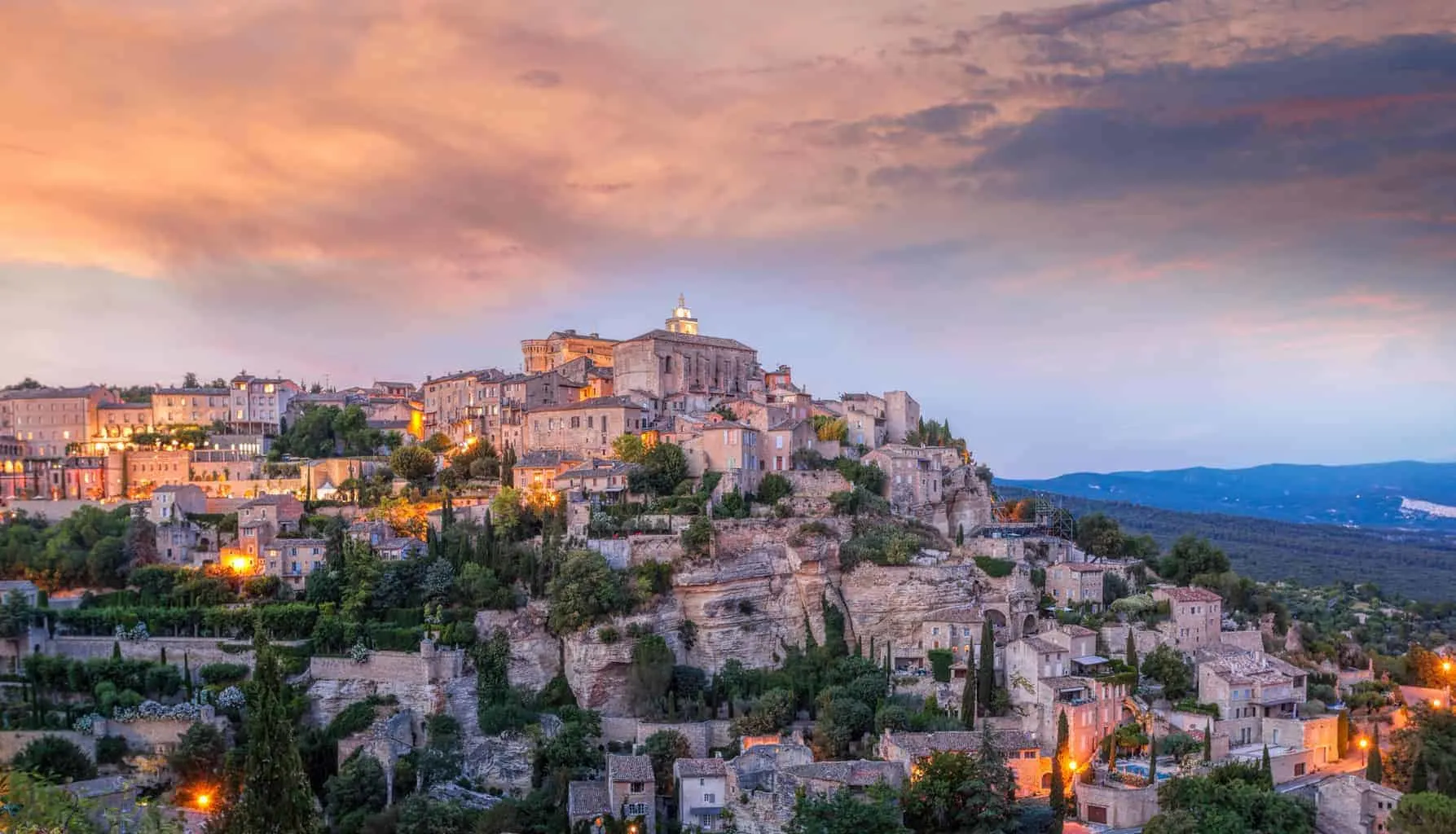 The villages of the Luberon valley are some of the most spectacular in Provence, and indeed France! They've hosted artists…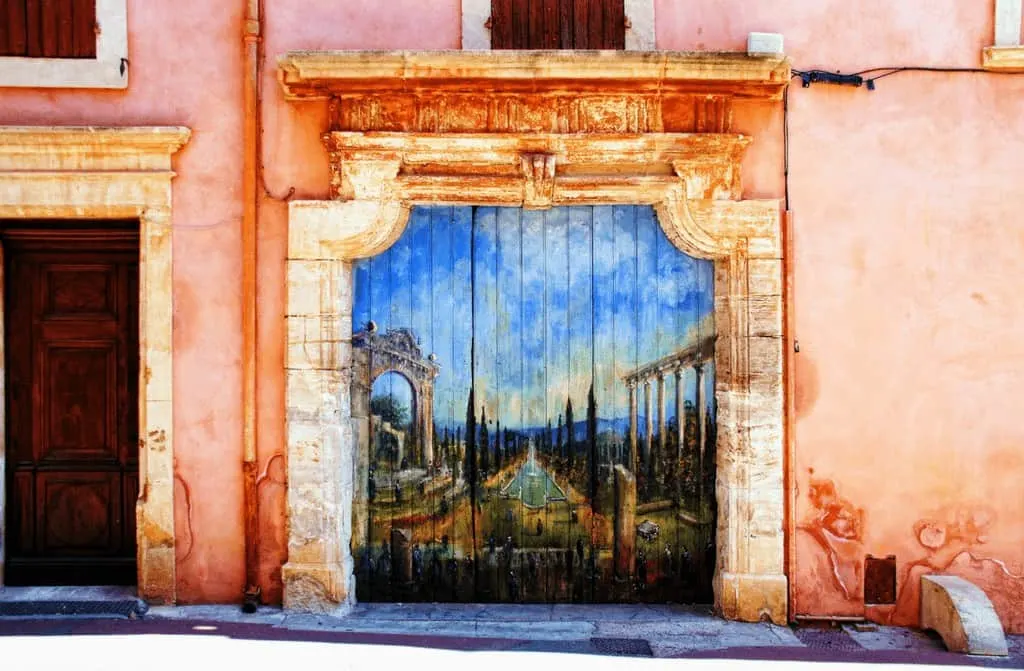 Oh, Provence. This sun-soaked corner of France has lured visitors for centuries with its unique and captivating charm. I mean,…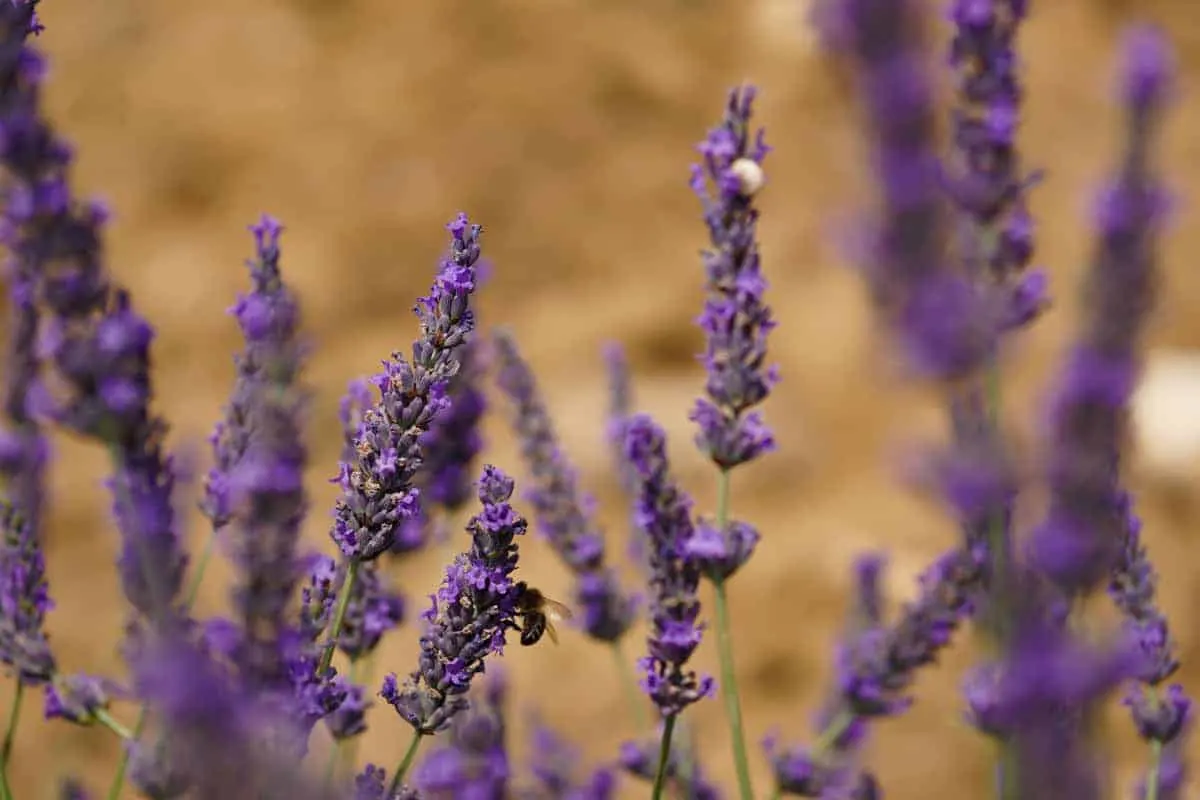 Flowering fields of lavender are an image synonymous with Provence. But the bucolic scenes created by neatly plotted rows of…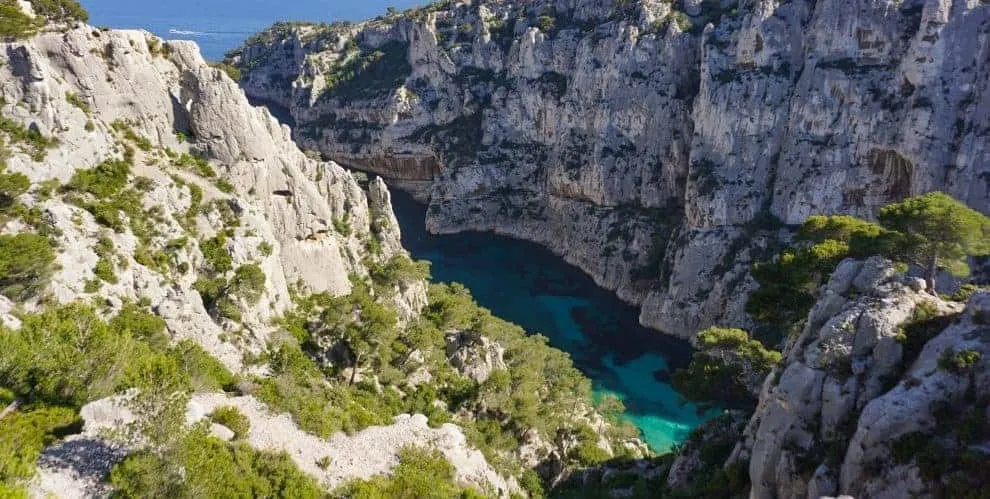 Towering above the Mediterranean coast of France are les Calanques de Cassis. These three calanques are the deepest, and arguably…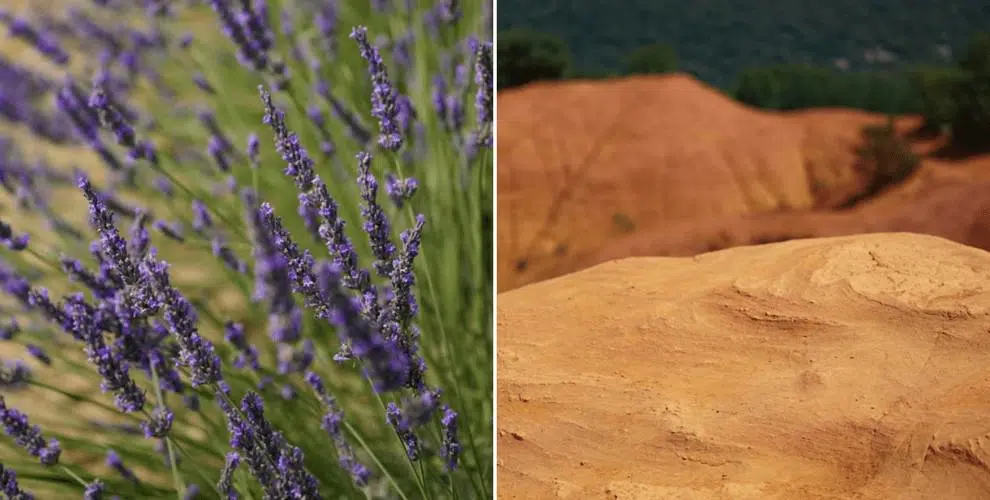 It's early July in Provence, France, and the lavender fields of the Luberon are at last in full bloom. The…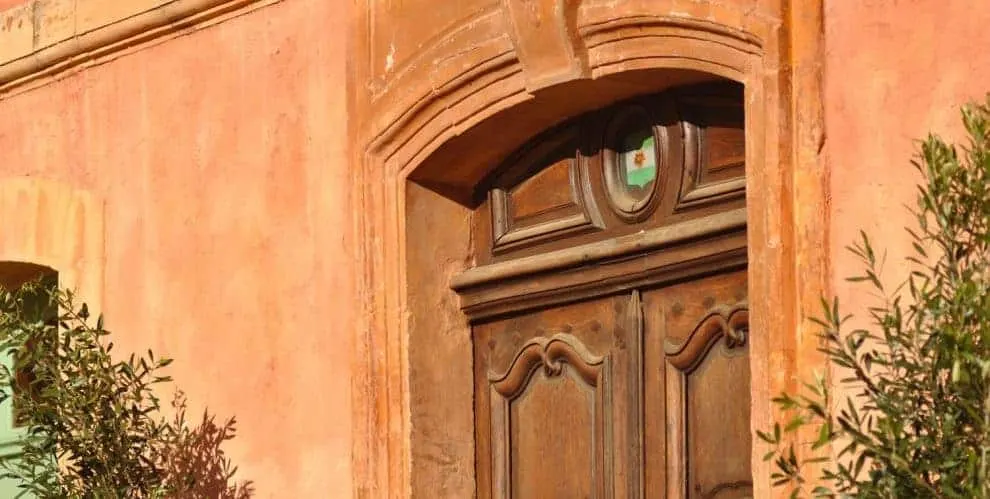 With a unique beauty that has inspired acclaimed French artists Jean Cocteau and Pierre Ambrogiani among others, Roussillon is a village…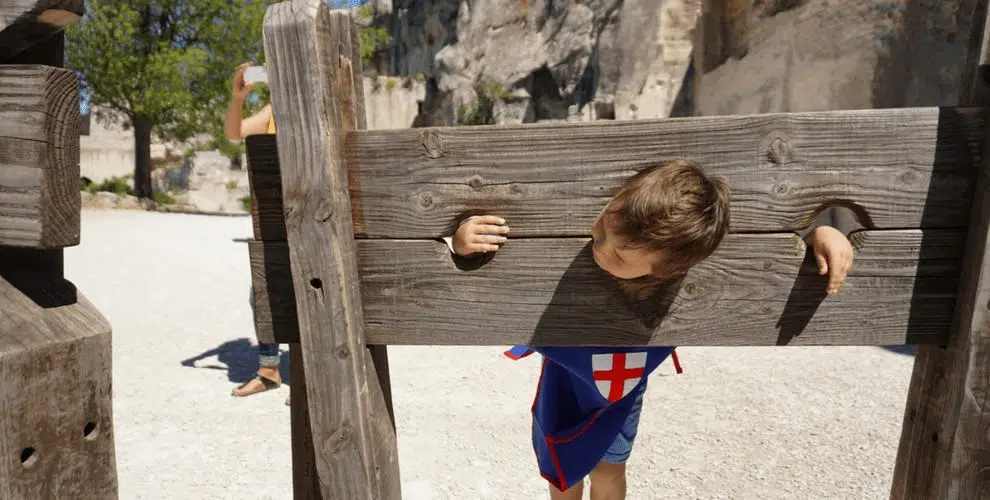 The school holidays are upon us here in France and I'm busy brainstorming ideas to keep my 4-year old son…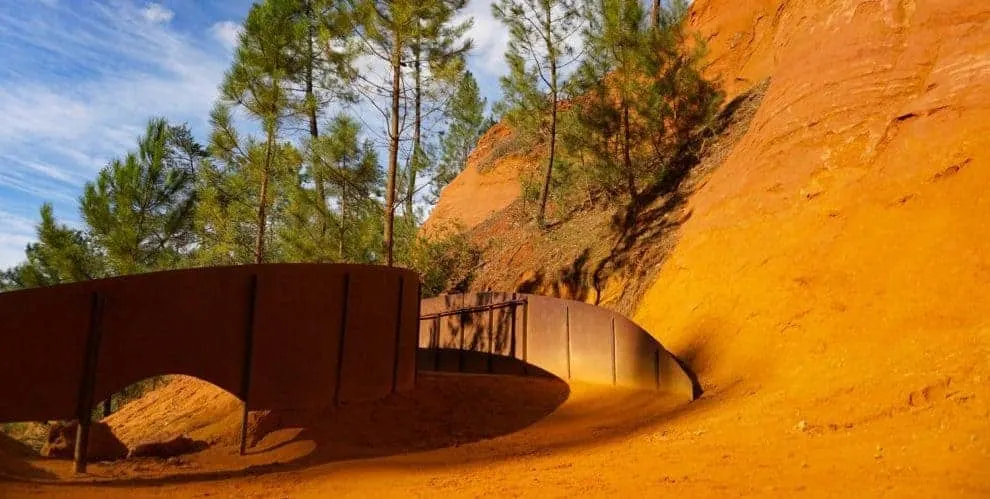 Walking the Ochre Trail in Roussillon was high on my must-do list while in Provence. I even included the family-friendly walk…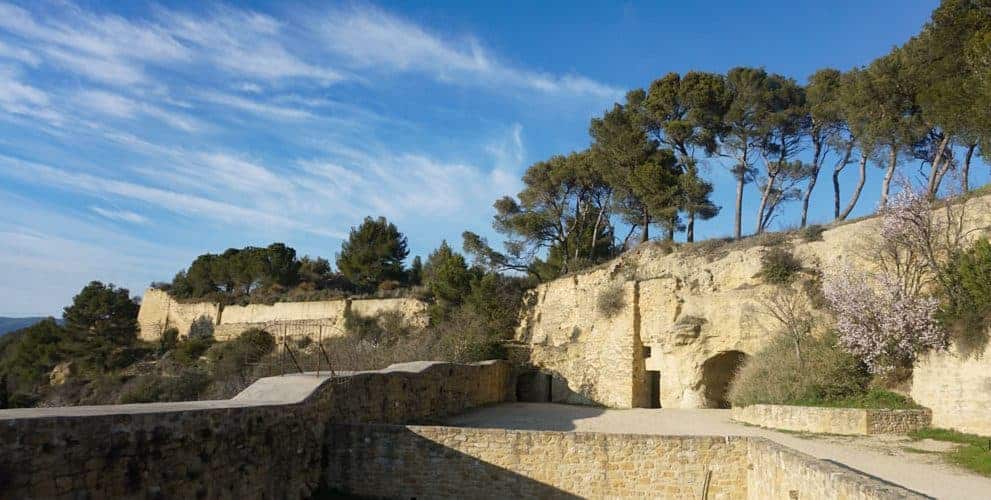 The southeastern region of Provence is hardly France's best-kept secret. Popular with holidaymakers in search of sun-drenched beaches, fresh Mediterranean…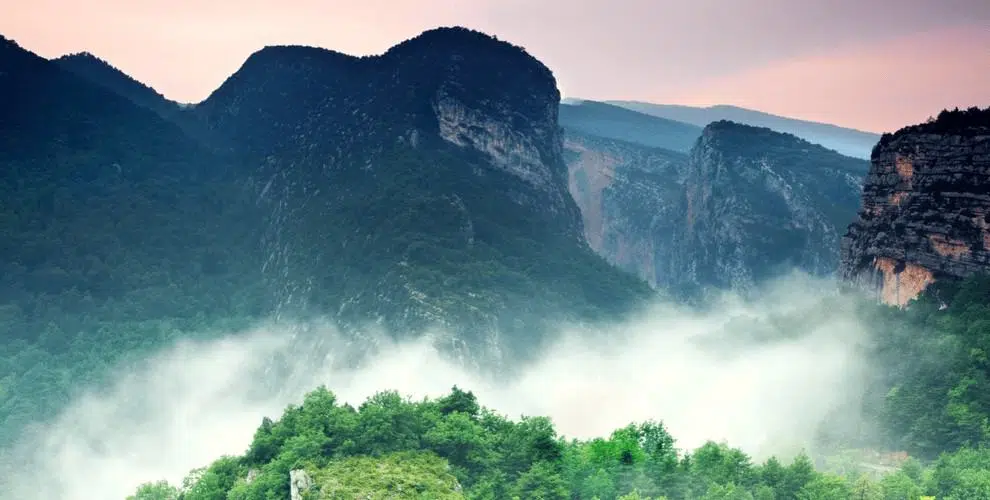 Before our move to Provence, I was preoccupied with visions of lavender laced plateaux and pink flamingos. But the southeastern corner of…