Looking for long, lazy beach days, exciting cultural events and plenty of chances to dance the night away? The sun is shining, temps are high and festival season is well underway in the best places in Europe to visit in August. Summer brings a certain kind of magic to the continent, when tourists and locals combine to create an atmosphere of incorrigible fun.
That's not to say you can't find a slice of pristine sand to yourself or pockets of quiet serenity among cobblestone streets. However, this is peak season, so expect a ready-made party of new friends at the most popular destinations. As a top tip, make sure you book early to beat the rush for accommodation and special events during this action-packed month. And don't forget the sunscreen!
---
Best European Cities to Visit in August
From turquoise waves lapping on sugar-soft sand to colourful streets filled with revellers, the best places to visit in Europe in August are awash with dynamic energy. Alfresco dining is at its social best, some of the world's top musicians headline famous festivals and traditions take centre stage to celebrate local cultures. Pack your bags with fun, sun and glittering events in mind.
BUDVA, MONTENEGRO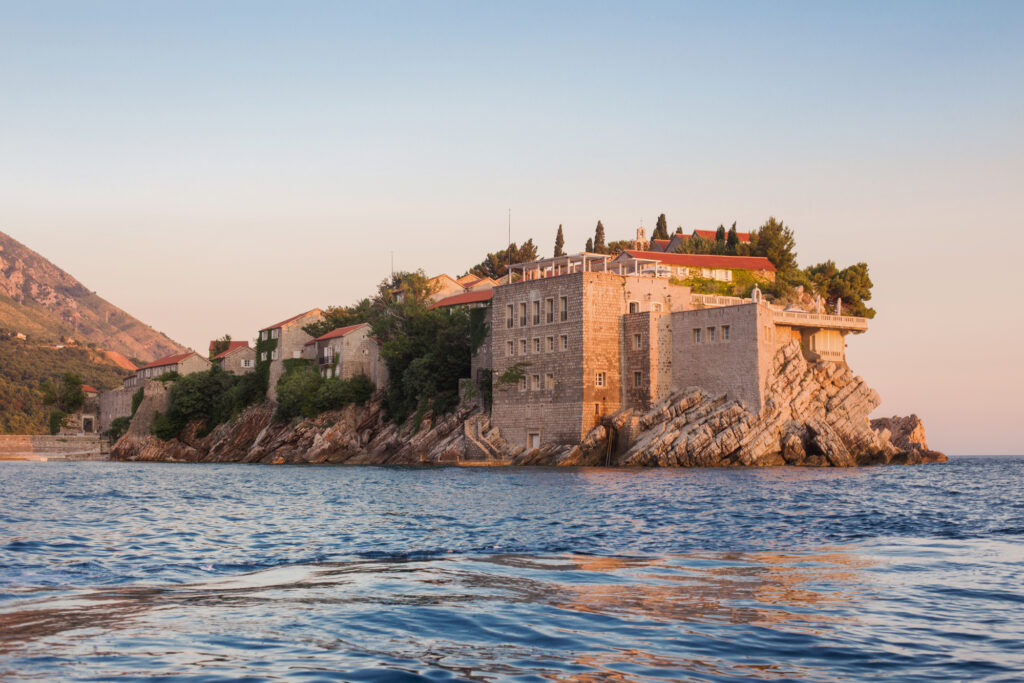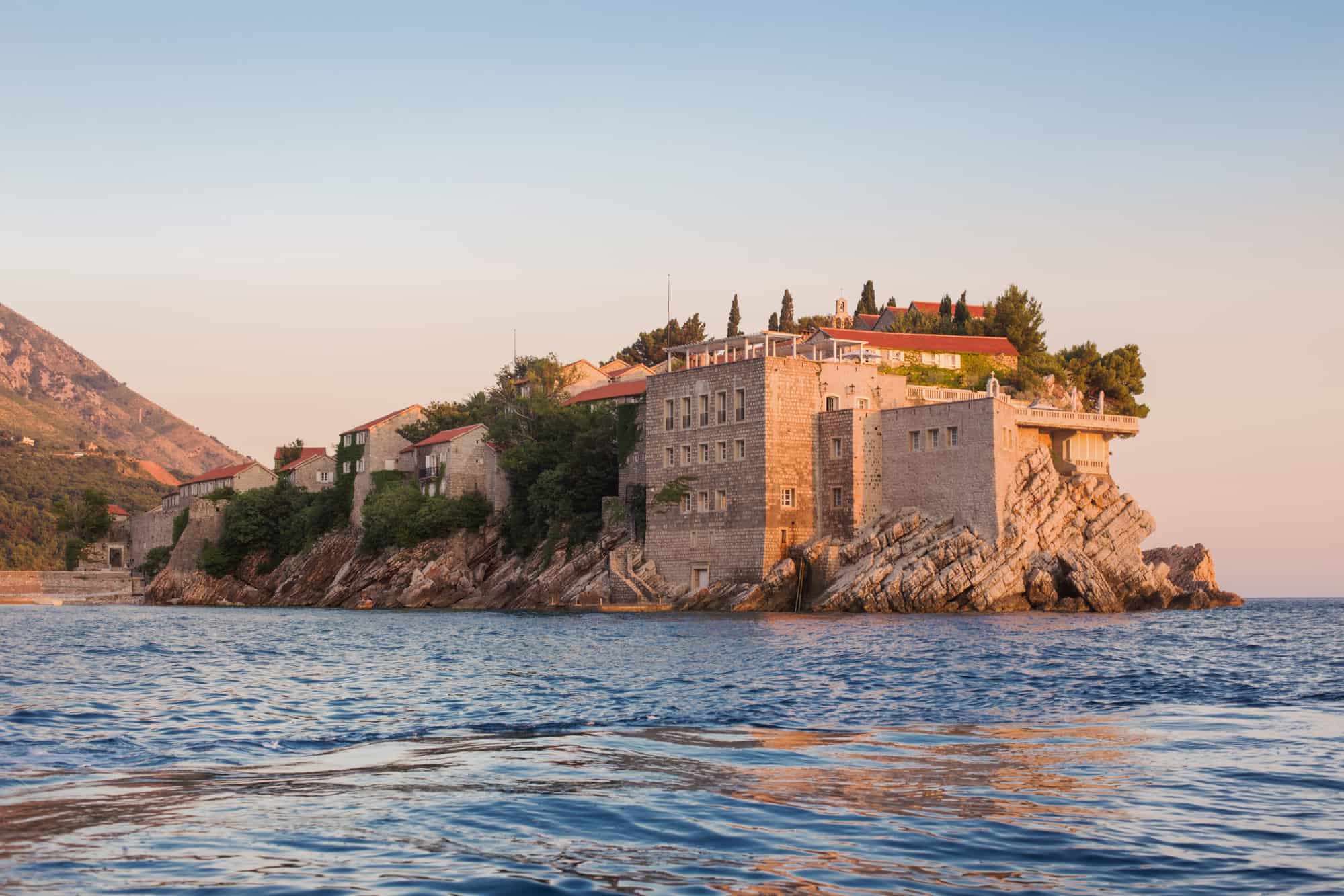 Located on a gorgeous arc of beach backed by lush forest, the Sea Dance Festival rocks Budva in August, placing it firmly on the list as one of the most fun places to visit in Europe.
Around 100 international music artists include international megastars and local favourites with a focus on electronic and pop tunes, along with cocktails in the sun and swimming in crystalline seas. You can stay at the Sea Dance Camp or travel from Budva's Old Town, which is just a scenic, 30-minute drive away.
The party doesn't stop away from the festival, along the meandering coast of the Budva Riviera. Backed by soaring limestone mountains, picturesque beaches are just a stroll from the city's medieval walls.
Stari Grad, or Old Town, is one of the oldest urban centres in the Adriatic, with winding streets, Mediterranean-style stone houses, charming squares and atmospheric churches. Buzzing bars and nightclubs prove Budva's reputation as the 'Montenegrin Miami'.
BUDAPEST, HUNGARY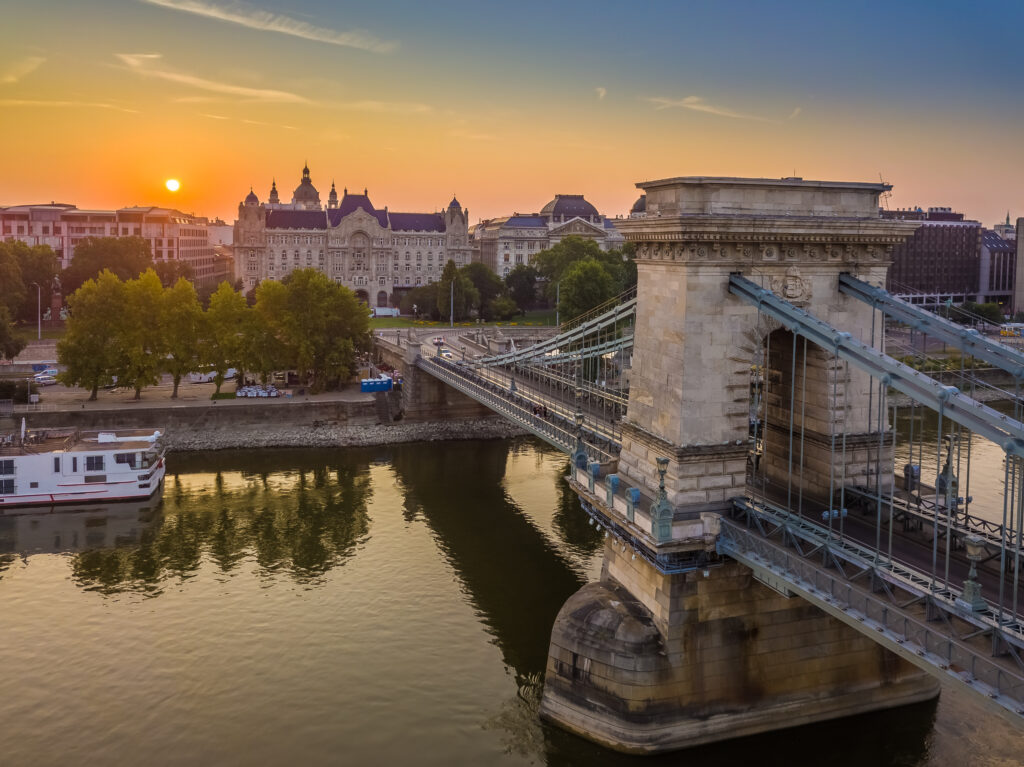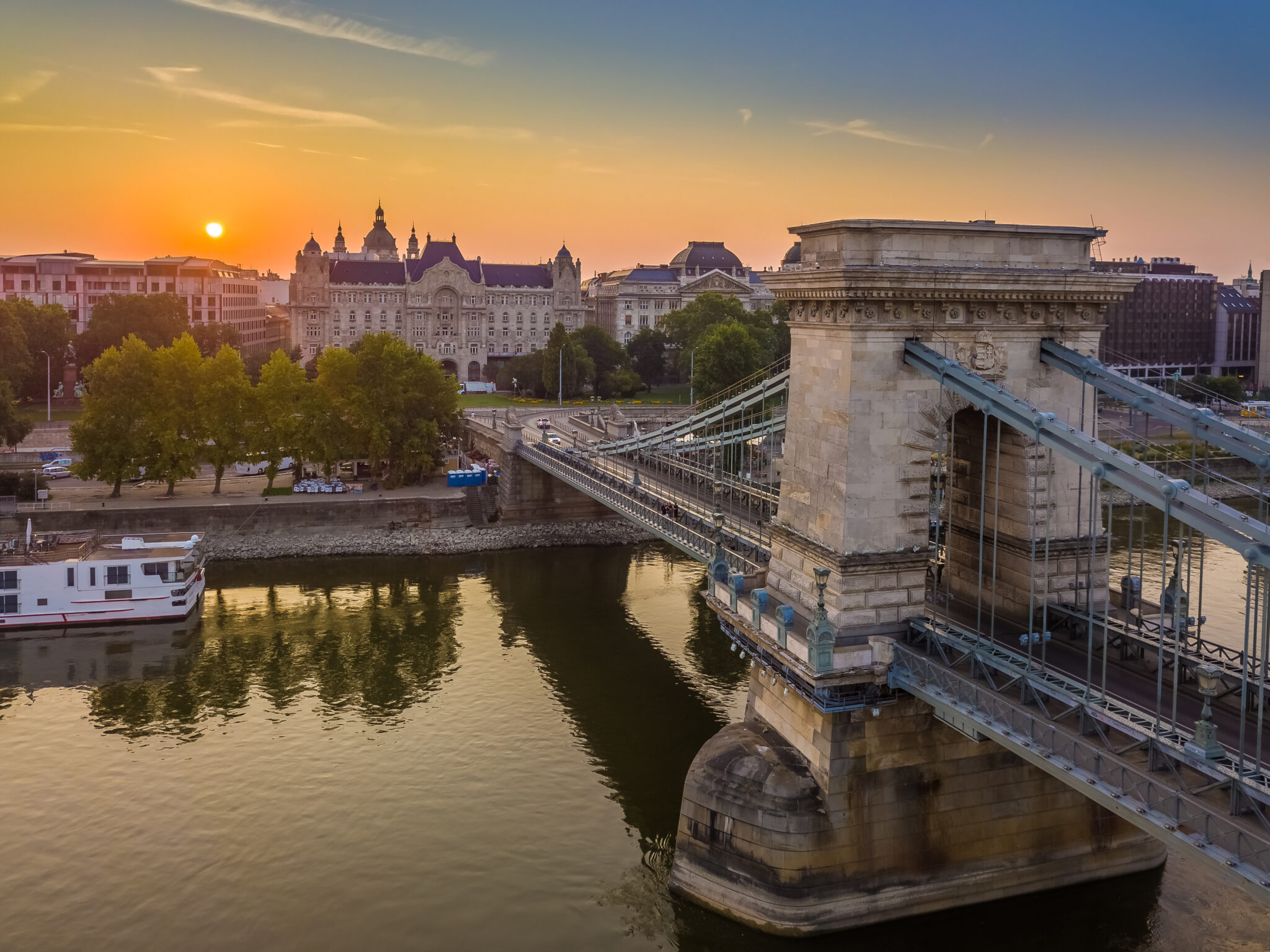 Sziget Festival was once a small gathering of music lovers and it's now one of Europe's top music extravaganzas, with fans flocking to Budapest from across the globe. Put your best dancing shoes on for more than 1,000 shows across 60 stages, including circus acts, theatre shows, art installations, and famous headliners. However, this isn't the only reason why Hungary's capital is one of the best cities to visit in August.
With gorgeously warm temperatures, this is a great time to make the most of the city's abundance of spa-swimming pool complexes, complete with wave pools and water slides. One of the most popular attractions, Buda Castle, hosts the Festival of Crafts, where masters present unique, traditional crafts through workshops.
Budapest's nightlife is always sparkling, but the summer months bring the Szechenyi bath parties. The 'Sparties' combine the thermal bath scene with drinking, light displays, and a whole lot of dancing.
VALENCIA, SPAIN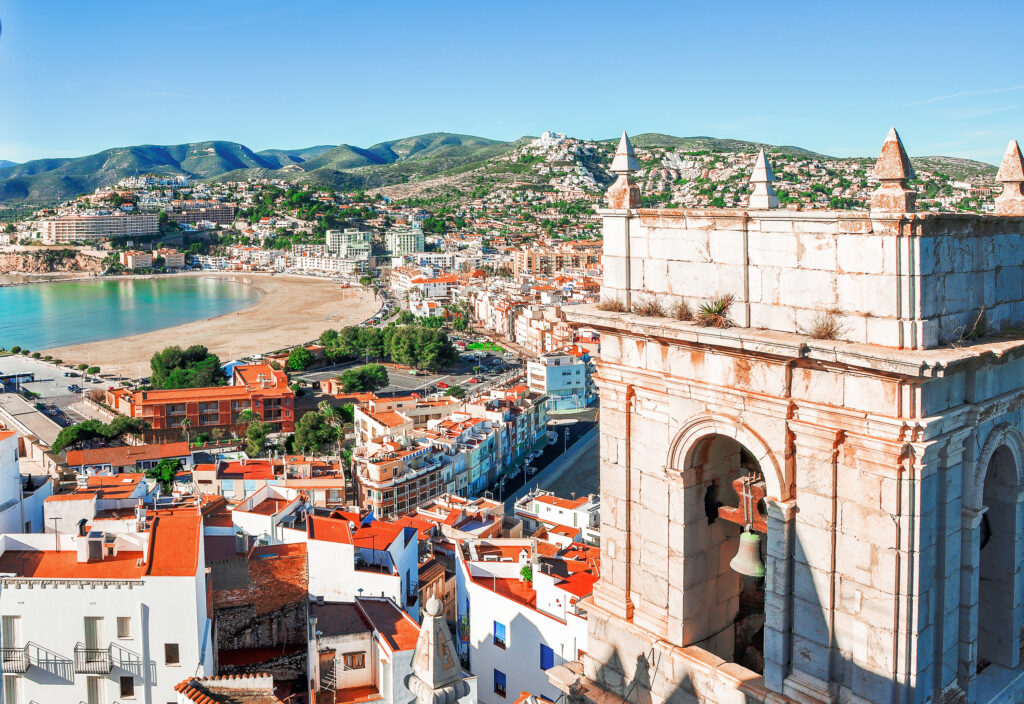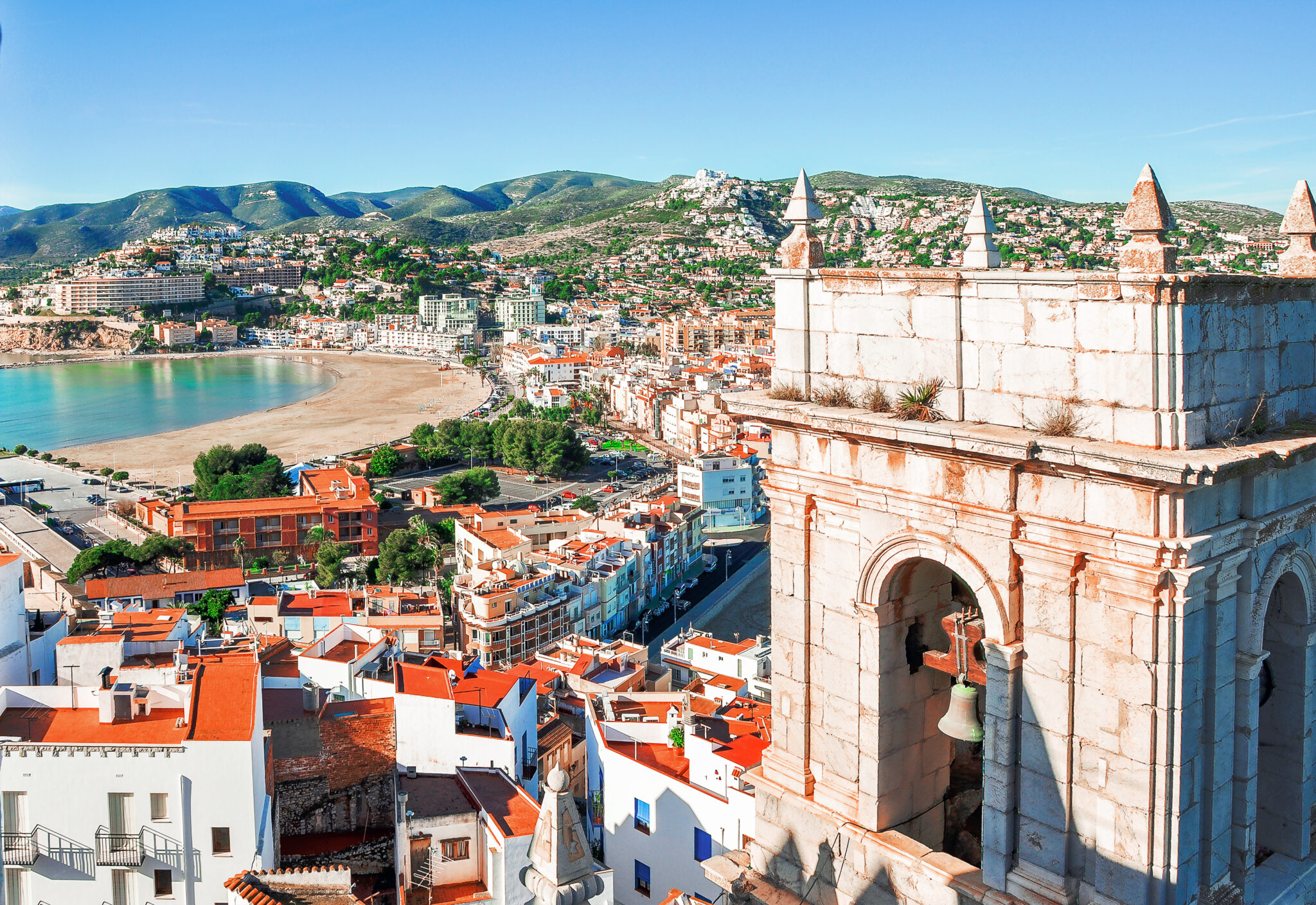 As one of the driest months of the year, Valencia is home to some of the best beaches to visit in August when all you want is sun, surf and sand in Spain. As a huge bonus, the nearby town of Buñol hosts one of Spain's most famous festivals – La Tomatina.
Get dressed for one of messiest encounters you're ever likely to have, where revellers pelt each other with tomatoes until the town, and everyone in it, runs red with juicy puree. What's the meaning of it all? Nothing but the pure enjoyment of food fights.
To wash off, head to any number of beaches. La Malvarrosa offers a wide stretch of sand and a bustling promenade. Port Saplaya is a colourful old seaport area with a marina and beachfront restaurants.
Join the locals for a bike ride around Turia Gardens and enjoy a feast with your eyes and your taste buds at 1,000 or so stalls at Central Market. Get the camera ready for visits to both historical and futuristic attractions, such as Valencia Cathedral and the City of Arts and Sciences.
EDINBURGH, SCOTLAND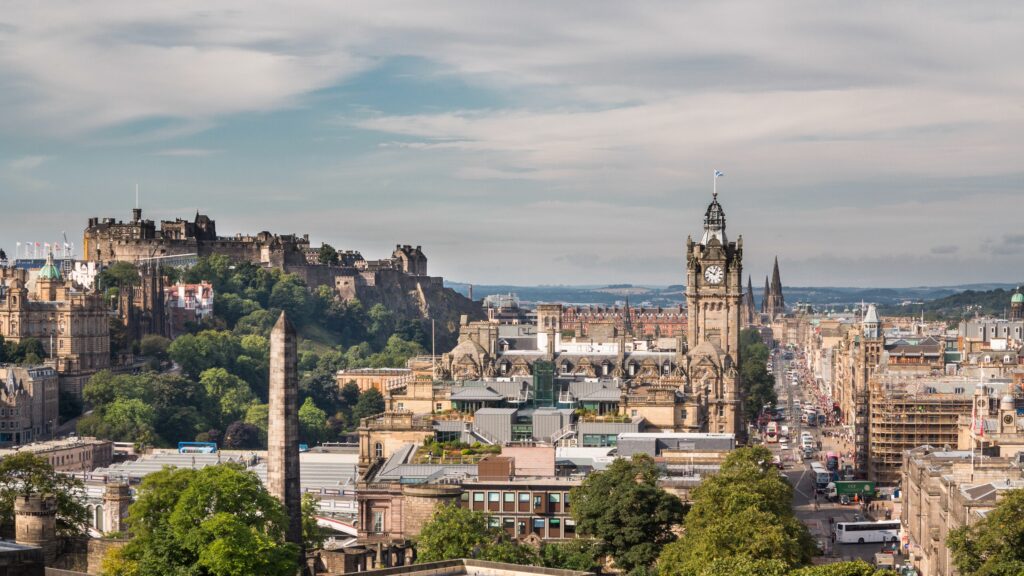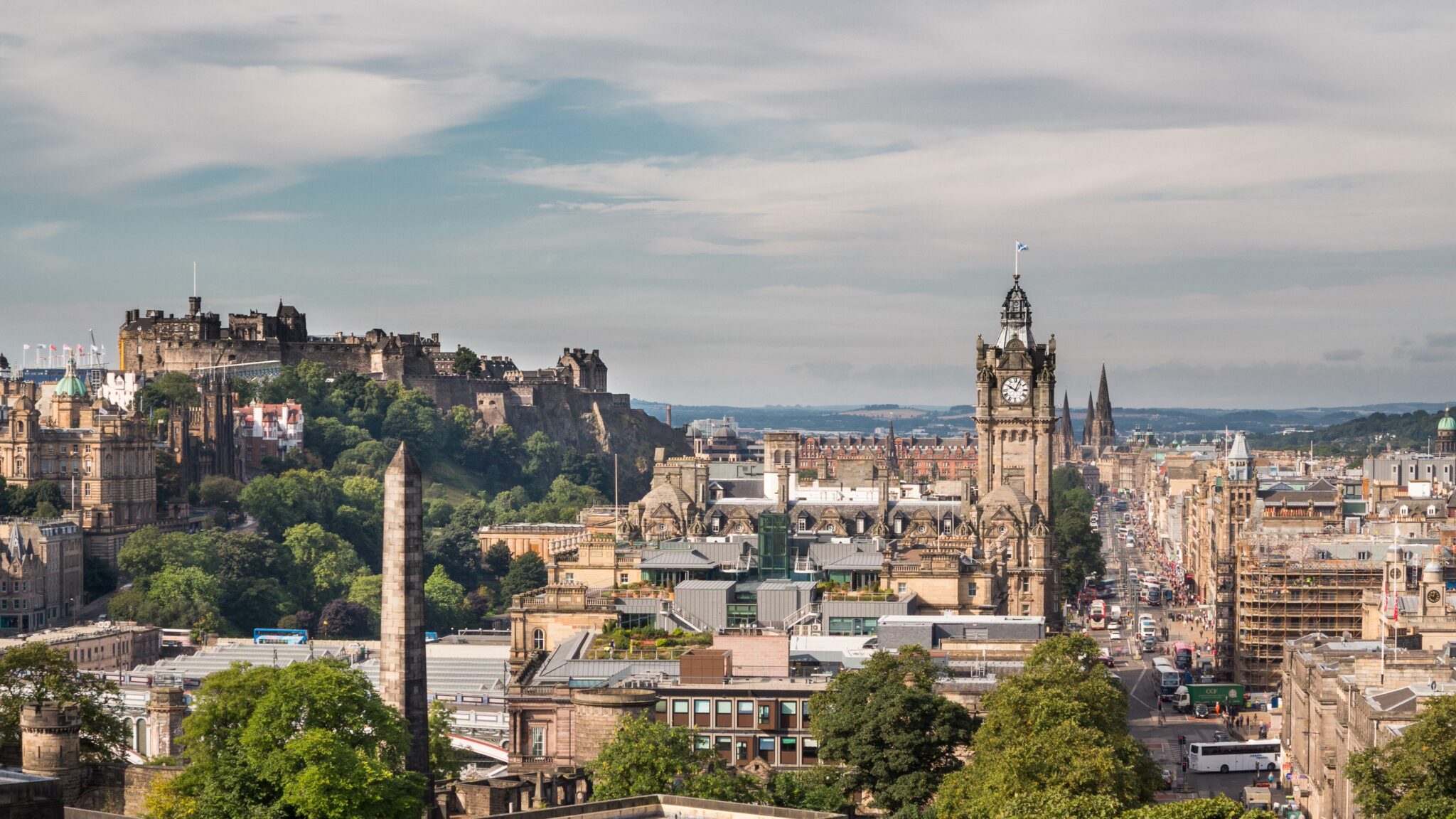 There's no doubt that Edinburgh is one of the best places in Europe in August. With more than a staggering 50,000 performances and over 3,000 shows across 300 venues, this is the time of the Edinburgh Festival Fringe, the largest arts festival in the world. Three weeks of extraordinary shows include cabaret, comedy, theatre, dance, operas, musicals, children's shows, exhibitions, food events and lectures.
The whole city is transformed during the festival period, with an atmosphere of celebration that's hard to compare to anything else. Though it doesn't put it among the cheapest places to visit in Europe, it pays to save up, and then splash out to make the most of the ticketed events.
The Royal Edinburgh Military Tattoo is one such spectacle that'll live on in your memory, with armed forces marching in Scottish kilts, the powerful sounds of bagpipes and a magnificent fireworks display over Edinburgh Castle.
PAG ISLAND, CROATIA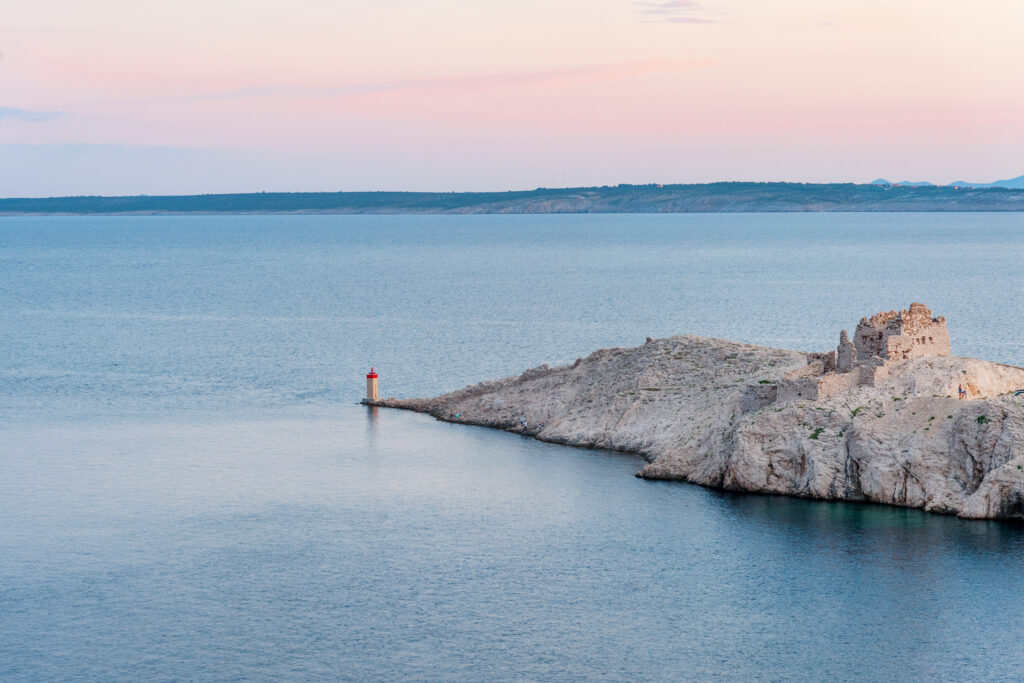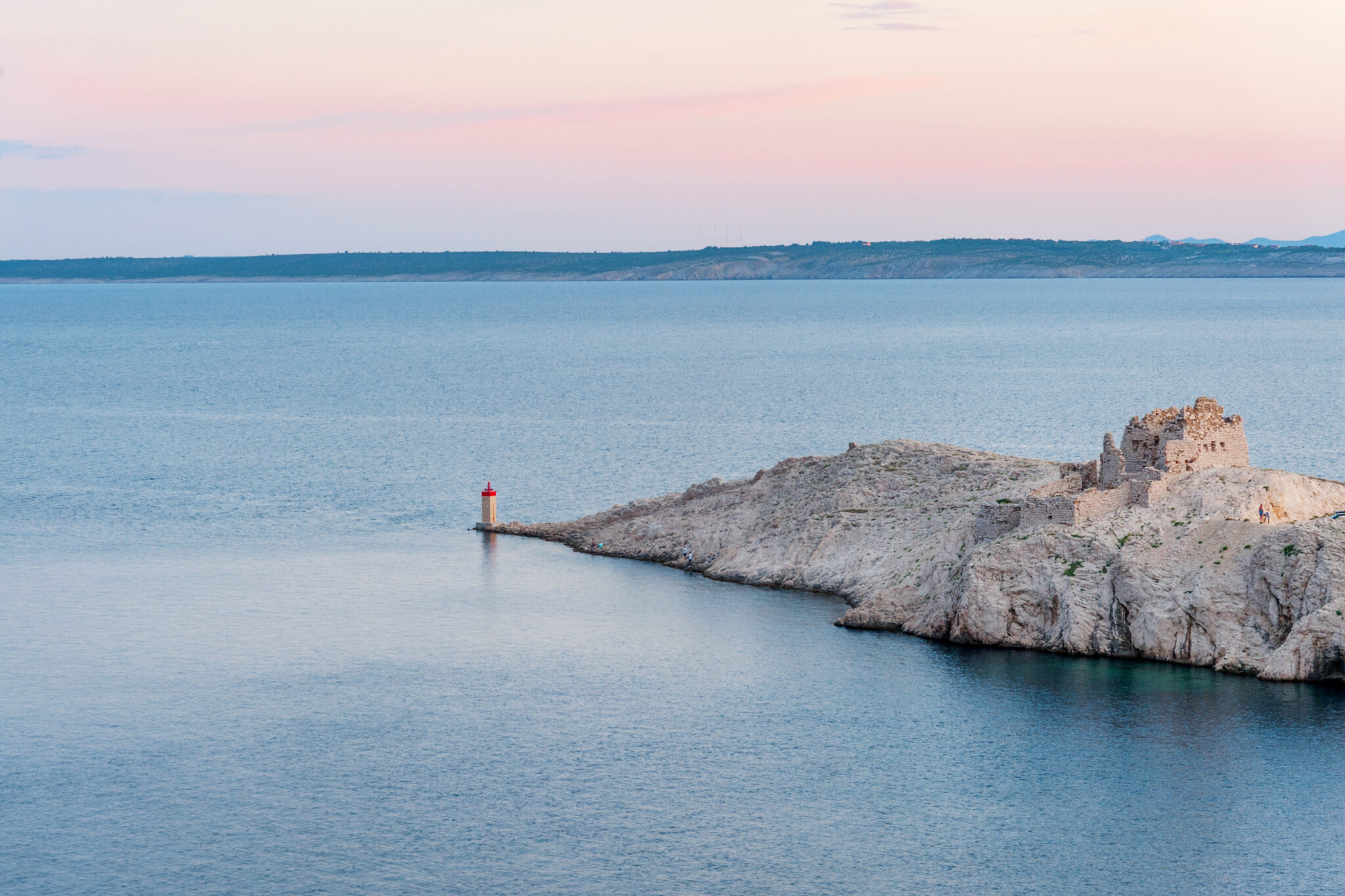 A small island off the coast of Croatia bursts to life to the sounds of electronica, with the Sonus Festival in August. Pag Island welcomes international headliners, local artists and new music acts to the sparkling shores of Zrce beach.
Along with shows, festive fans indulge in boat parties and chilled-out house soirees to take a break from the action. The festival extends for five days, so there's plenty of time to dance, recover, swim and do it all over again.
Currently, Pag Island is among the more obscure places to visit in Europe, but not for long. This upcoming destination is a land of lunar landscapes, with two dramatic mountain ridges, olive groves and pastures surrounded by the startling blue of the Adriatic. Sublime beaches combine with secluded, hidden coves and this is one of the sunniest places in the entire region.
The town of Novalja is party central, but also contains an original Roman aqueduct that runs for more than a kilometre. Don't miss out on seeing the Pag Triangle, a natural phenomenon of unusual stone patterns that has attracted the attention of UFO investigators.
GOTHENBURG, SWEDEN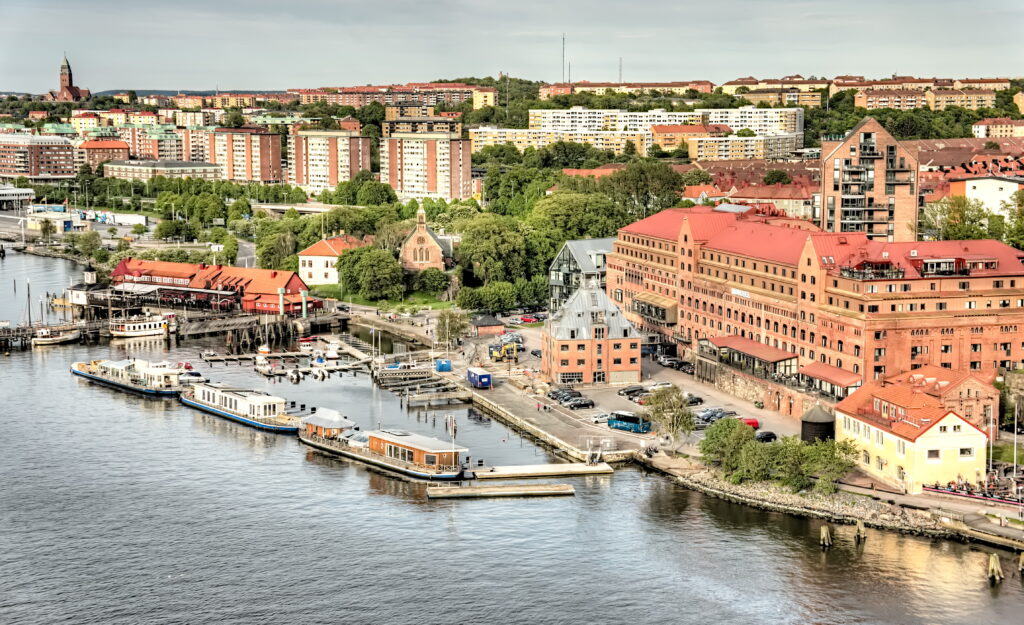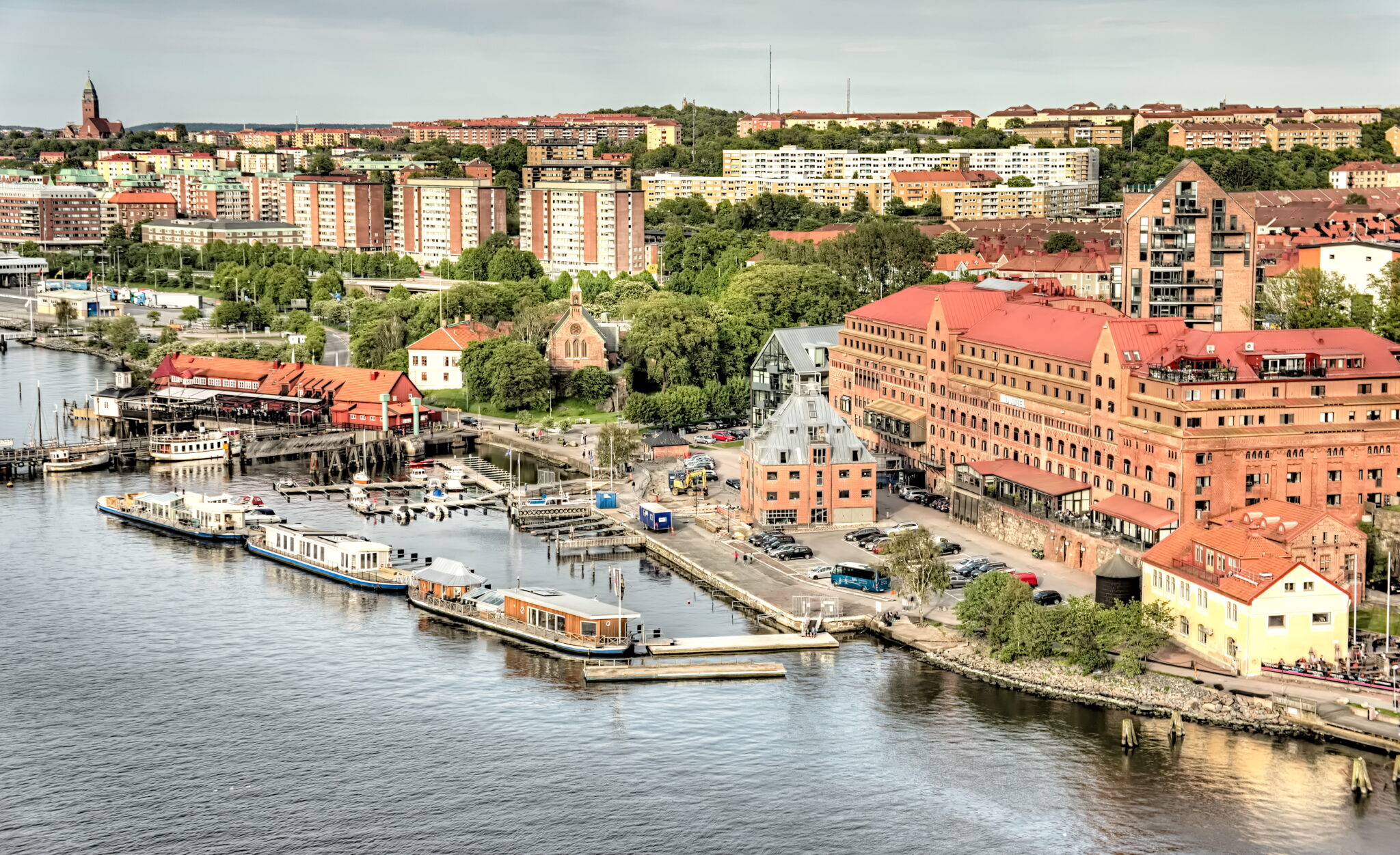 There's no lack of choices when it comes to music festivals in the best places to visit in Europe in summer. For rock, indie, hip-hop and dance fans, the Way Out West Festival sees a secluded woodland setting in Gothenburg explode with eclectic sound.
Among the musical performances on a backdrop of lakes and sweeping parklands, there are movie screenings, delicious vegetarian food and a sincere focus on sustainable practices throughout the festival.
Venues all over central the central city host events during the festival and there's a wealth of other things to do in Gothenburg too.
Take the kids to Liseberg, Scandinavia's largest amusement park, and explore the Nordic collections in the Gothenburg Museum of Art. See the unique, church-like façade of Feskekôrka fish market and discover the succulent fresh produce inside. For a day trip, it's easy to visit the lovely fishing villages, granite cliffs and serene beaches of the Gothenburg archipelago.
SARDINIA, ITALY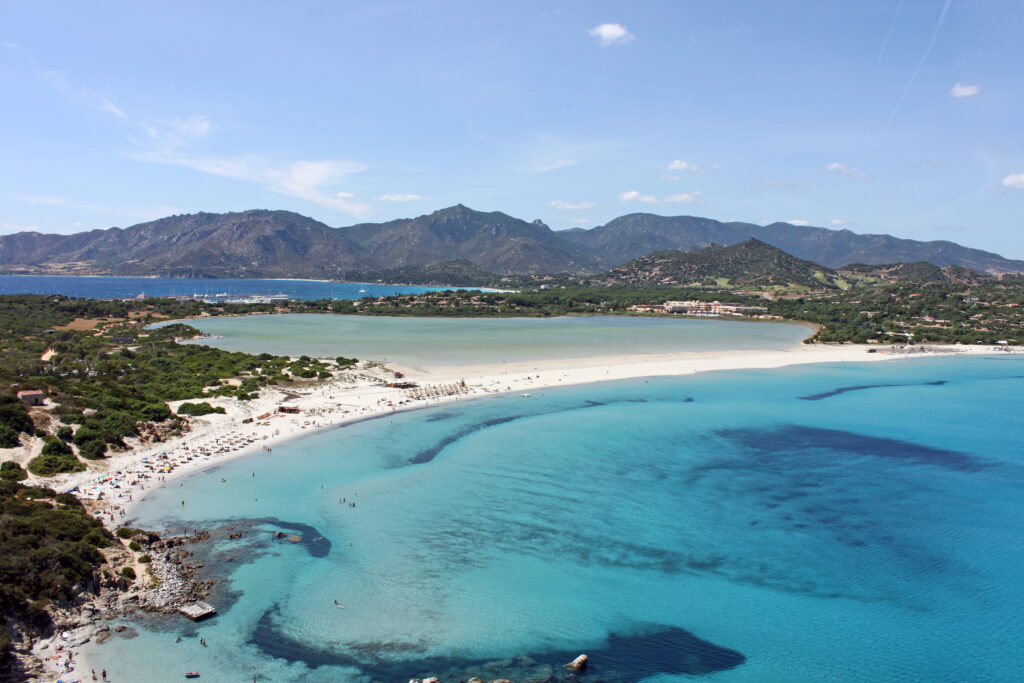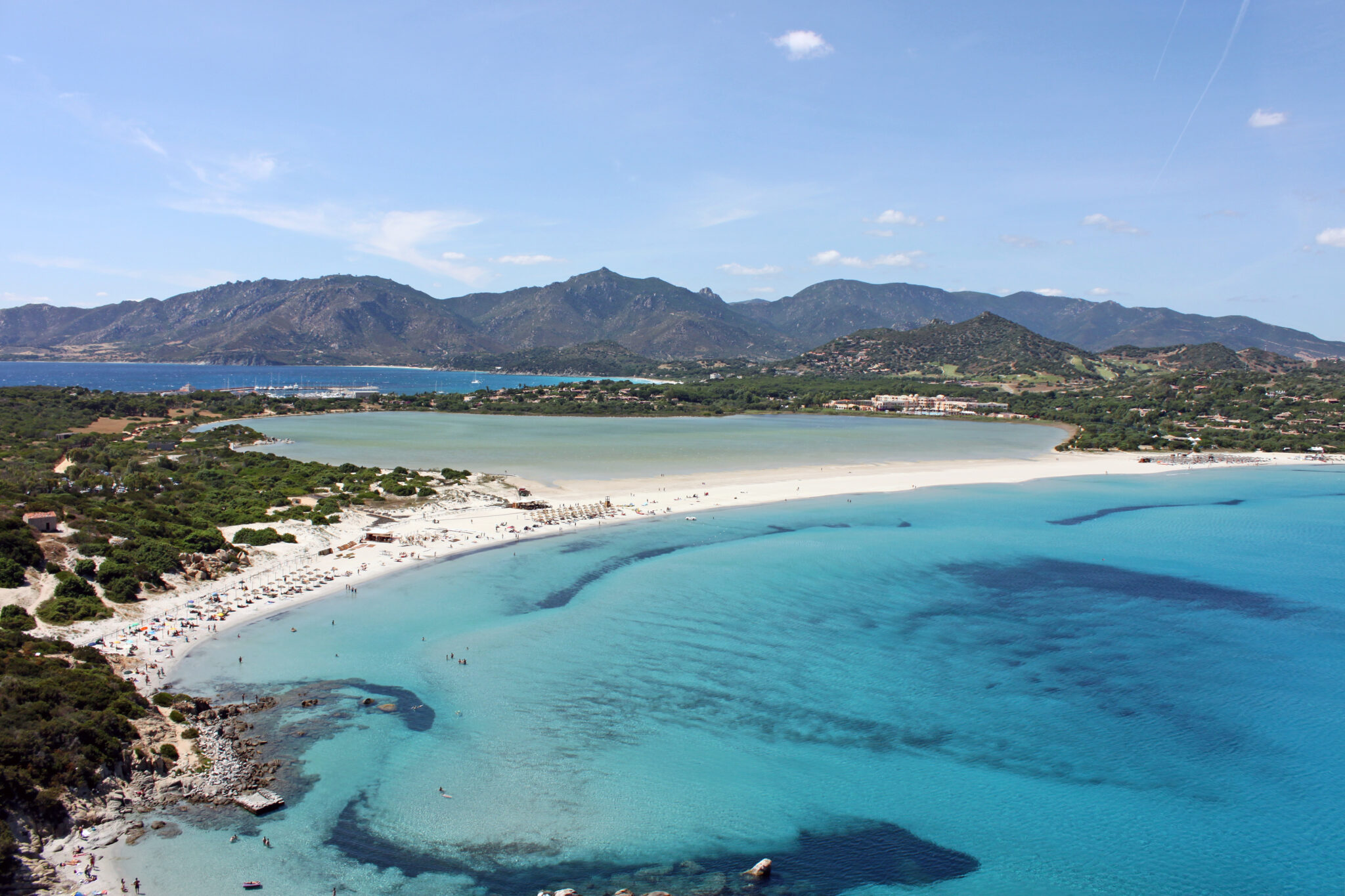 Sardinia boasts long, hot summers, so it's a natural choice as one of the best places to go in Italy in August for a relaxing beach break. But, it's also your chance to see the passionate and colourful Descent of the Candlesticks, in Sassari.
A UNESCO Intangible Cultural Heritage List event, large wooden columns are carried through the historic streets to the sounds of pipes and drums. The 'candlesticks' are rotated three times at the end of the rituals in honour of the Virgin Mary, creating a dancing procession of visual splendour.
One of the prettiest places to visit in Europe, Sardinia captivates the senses at every turn. If you're looking for the picture-perfect beaches of your dreams, you'll find them along the protected Sinis Peninsula, the horseshoe-shaped Spiaggia Su Portu, the wild and secluded Costa Verde and so many more.
After beach-hopping on this Italian island, delve into the mysterious Neptune's Grotto in Alghero and walk along the medieval city walls. Hike through the remote interior and explore a range of Roman ruins, including ancient Nora which was developed in the 4th century.
ZAKYNTHOS ISLAND, GREECE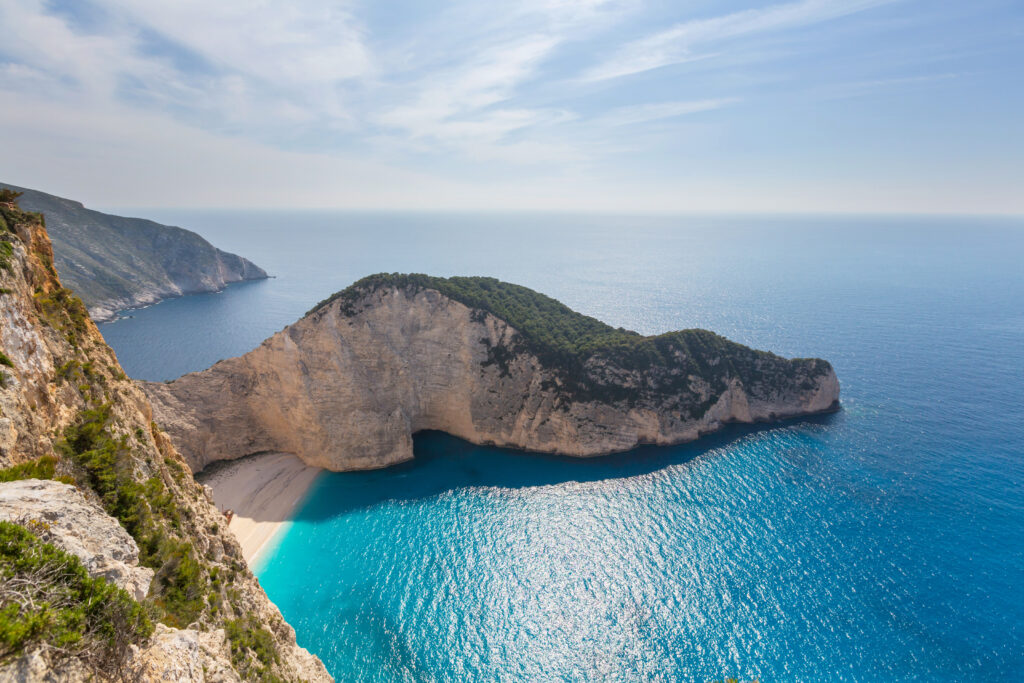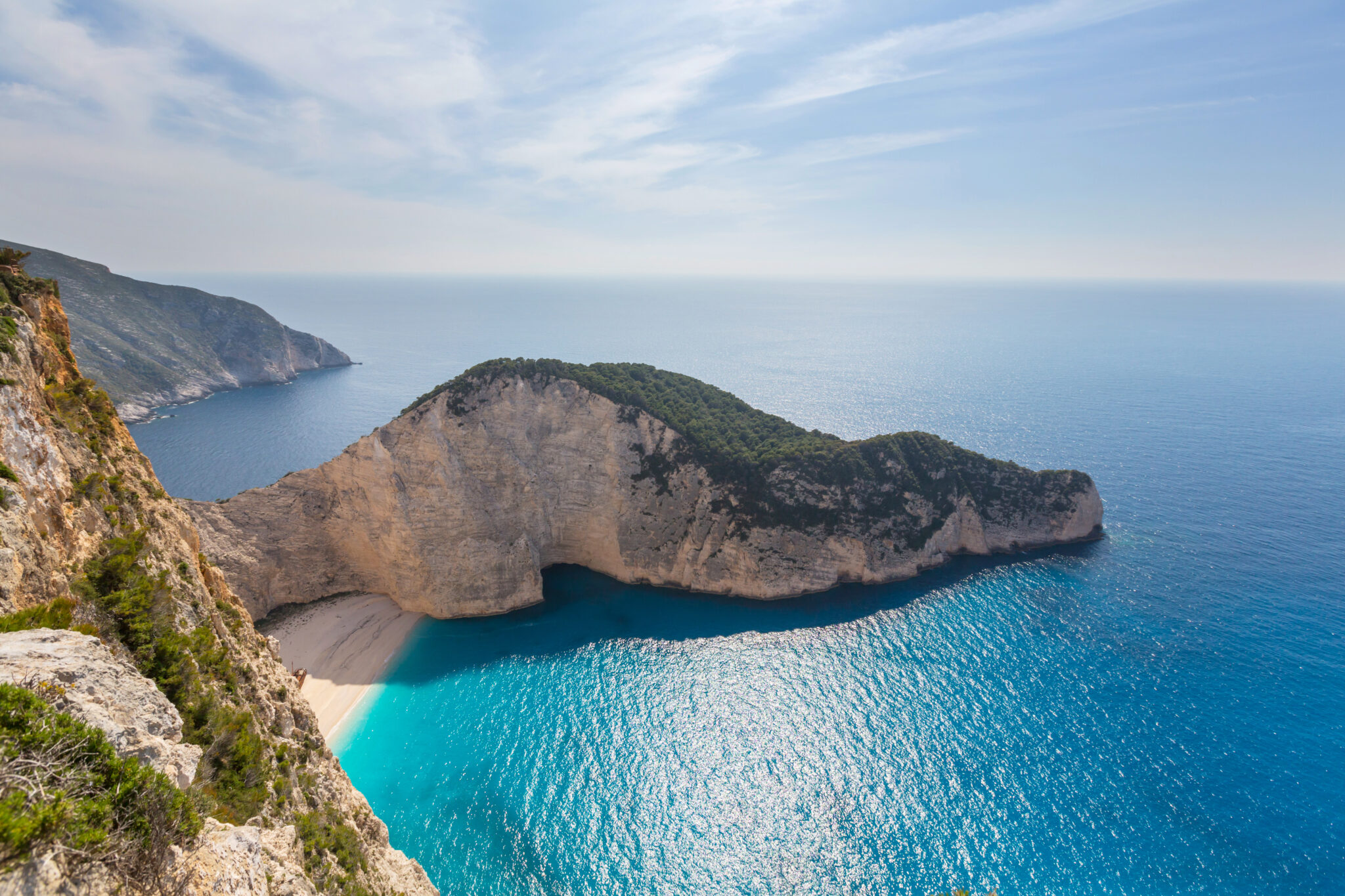 Searching for the best beaches to visit in Europe? How about a visit to one of the most beautiful beaches on the planet? Show-stopping Navagio, or Shipwreck Beach is an exposed cove wrapped in white, limestone cliffs and ridiculously blue water. On its shores lies the intriguing, rusty remains of freightliner, MV Panayiotis.
Navagio is just one among a dazzling line up of beaches though, including the loggerhead sea turtle haven of Gerakas and the healing sulphuric springs of Ksigia.
As one of the best places to visit in Greece in August, the island certainly sees some sun-loving visitors. However, you'll find serenity in hidden coves, romantic villas and atmospheric restaurants with traditional Greek food and stunning sunset views.
Delve into historical explorations at the Venetian Fortress, Solomos Museum and Strani Hill, where national poet, Dionisios Solomos, was inspired to write the National Anthem. For lively nightlife, spend the night in the bars and tavernas of Laganas.
HELSINKI, FINLAND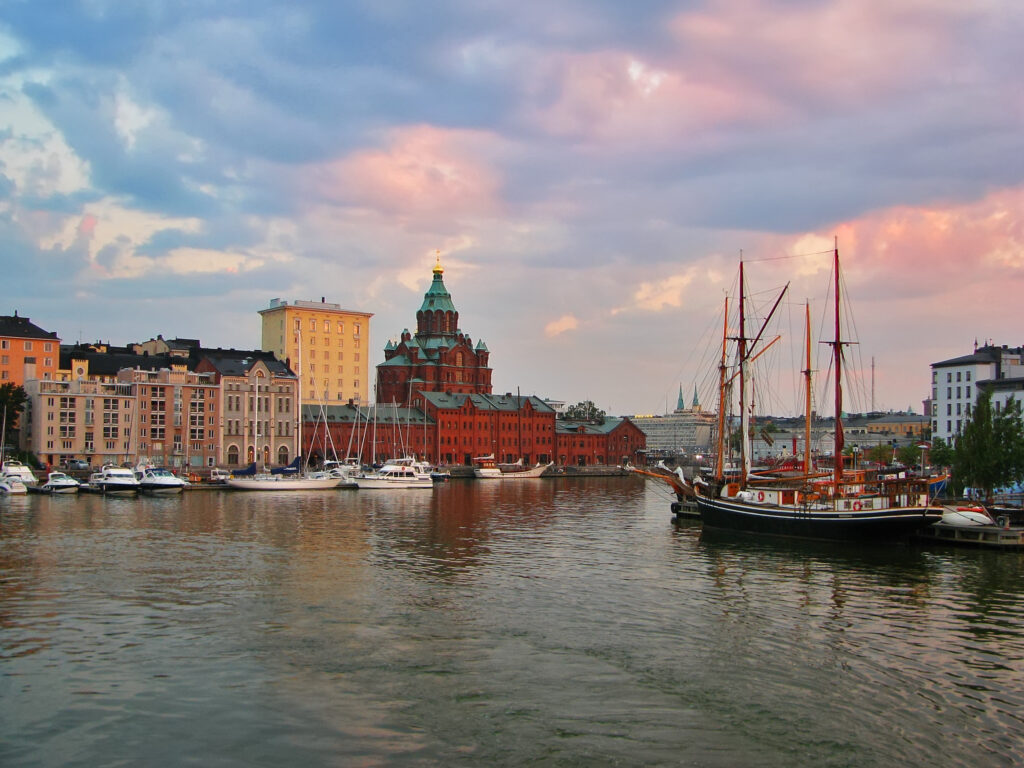 Often ranked as one of the safest places to visit in Europe, Helsinki is an outdoor lover's dream in summer. Furthermore, August heralds the arrival of the Helsinki Festival.
The country's largest arts event is a smorgasbord of classical music, drama, contemporary dance, film, visual art and children's events. The Night of the Arts sees the city's incredible museums, bookshops, galleries and theatres open up with cultural surprises.
Enjoy history with the great outdoors at the Seurasaari Open-Air Museum. Recreations of cottages, farmsteads and churches represent the work, traditions and celebrations of Finnish history. Just outside of town, Nuuksio National Park is a wonderland of saunas, hiking, canoeing and lakeside cabins.
For adrenaline-boosting boating trips, take a tour out to the coastal gems of the Helsinki archipelago to see unique islands. By night, Helsinki offers everything from trendy bars to gourmet dining and casual brewpubs.
MADEIRA, PORTUGAL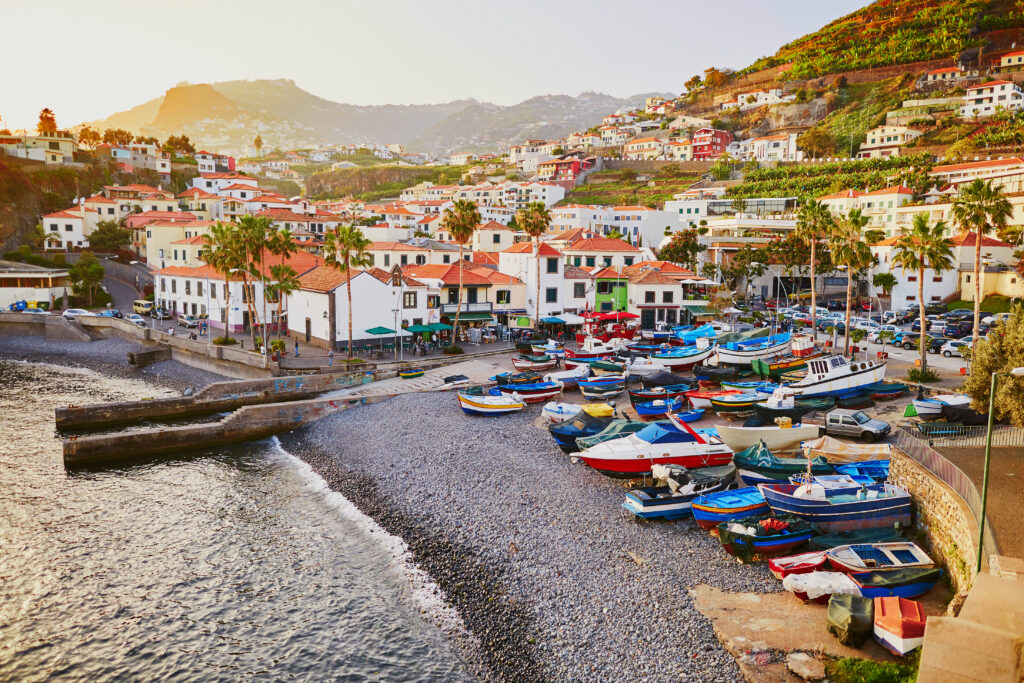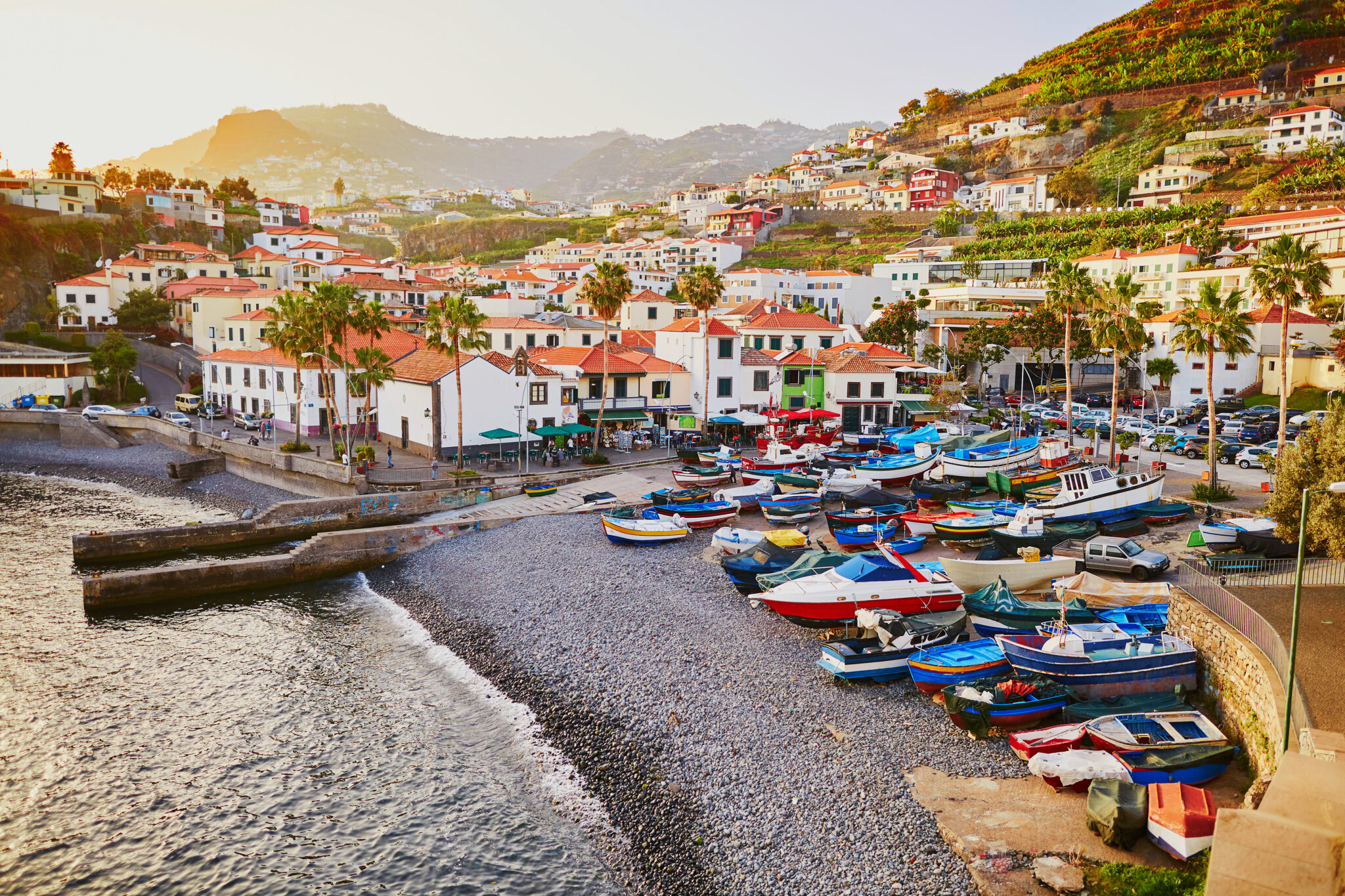 It's often voted among the top island escape destinations in the world, so it's safe to say this is one of the best places to honeymoon in August. Madeira is a subtropical paradise of volcanic islands off the coast of Morocco.
The awe-inspiring scenery is dramatic in its variety, with soaring rock walls, plummeting valleys, lush botanical gardens and the blue Atlantic washing pebbly shores. Long known as a honeymoon haven, intimate hideaways, local wines and romantic backdrops abound.
Stroll around the historic centre of the capital, Funchal, and wine and dine at Michelin-starred restaurants. Whisk off to Monte on the Funchal cable car for panoramic views and visit the Monte Palace Tropical Garden to see over 100,000 plant species in fairytale surrounds.
For a thrill with a difference, jump on board a traditional wicker basket toboggan ride through the streets. Or, simply indulge in serene picnics by the beach with delicious treats from the stalls at Mercado dos Lavradores.
---
Things to keep in mind when travelling to Europe in August
The best places to visit during August in Europe inevitably hold mass appeal to tourists from across the globe. Not only that, but Europeans are on summer holidays too, so everyone's out and about enjoying one of the busiest months of the year. With a few tips though, you'll avoid any issues and make the most of the festivities of summer.
Prepare for the heat
Temperatures can soar throughout Europe in August, which is fine if you're lounging by the ocean or a pool. However, when you're out sightseeing, don't neglect to take your hat, sunscreen, sunglasses and plenty of water to stay hydrated.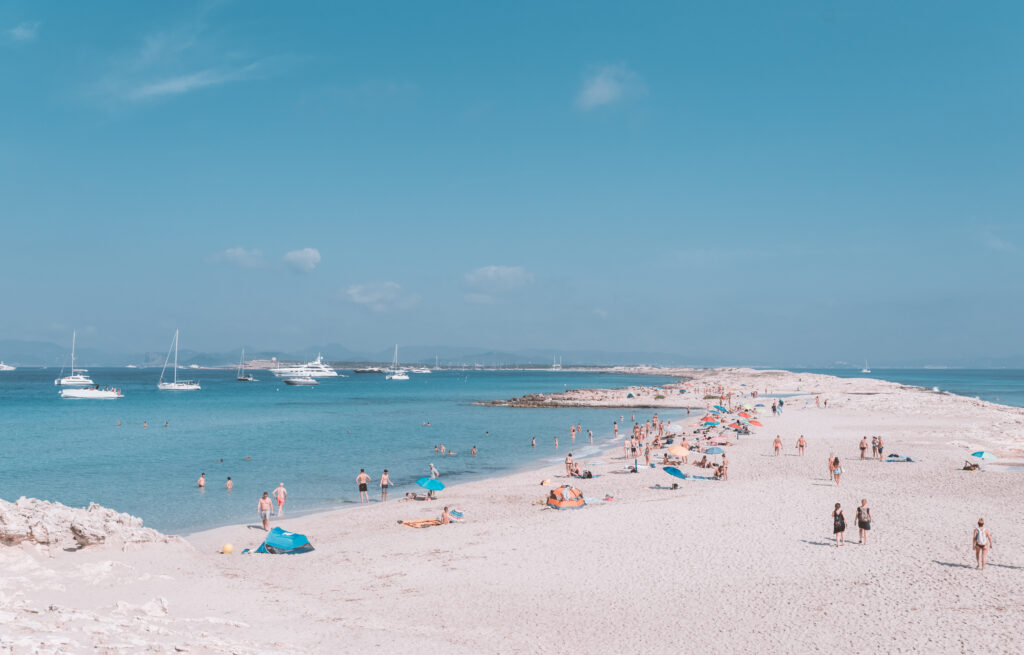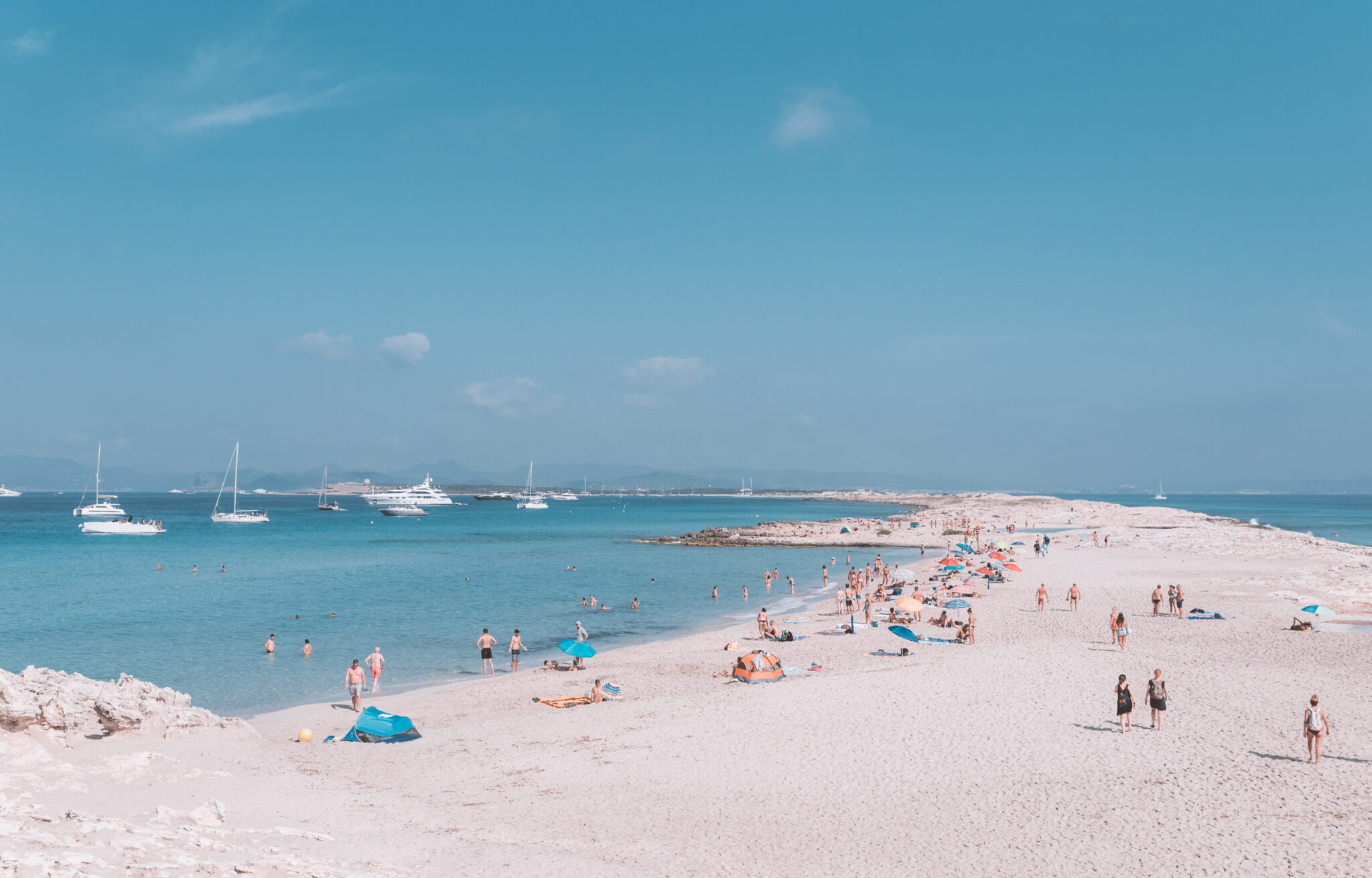 Research your destinations
Some of the top places to visit in Europe, especially in Italy and France, partially shut down during July and August while locals take their own beach breaks. This includes Paris, however, most people see this as a plus. The absence of many locals doesn't usually affect tourist attractions, but local services that you're unlikely to need.
Take care of your belongings
It goes without saying that it's important to keep an eye on your stuff when you're travelling. Keep in mind though, that August brings the biggest opportunities for petty theft from pickpockets across the most popular tourist attractions, simply due to the large crowds. Choosing the best bag for travel in Europe is important to keep your belongings safe.
Avoid the crowds
The best way to avoid the crowds and queues at attractions is to arrive very early in the morning to beat the rush. Alternatively, arrange your tickets online in advance of travel, so you're only lining up to get in.
Keep your schedule flexible
Try not to lock yourself into a fixed schedule during August, as better opportunities might arise once you're there. For example, if there's a gigantic line to get into the Colosseum in Rome when you've scheduled to go, give yourself the flexibility to find a better use of your time and pop back when it's quieter.
---
---
While you won't be alone in the great places to visit in Europe in August, you'll certainly benefit from the month's extraordinary events calendar, sunny weather and attractions custom-made for warm-weather fun.
Join in with the festive spirit, then recharge on many of the world's most stunning beaches, for a holiday blessed by the radiance of summer.
Pin this for later!