There's no better way to truly experience French joie de vivre than by attending a festival. French festivals and celebrations may be found throughout the year and all over the country, and range from the spectacular to the downright bizarre. You'll find river jousting, truffle hunting, Celtic dancing, opera in Roman amphitheatres, gargantuan rock concerts and everything in between.
In recent years, France has developed a reputation for impressive modern music festivals, putting on multi-genre, epic shows that draw big names from all over the world. However, smaller festivals across the country celebrate French traditions and culture, and as such, they offer an excellent opportunity for travellers to see something a little different from the usual tourist attractions.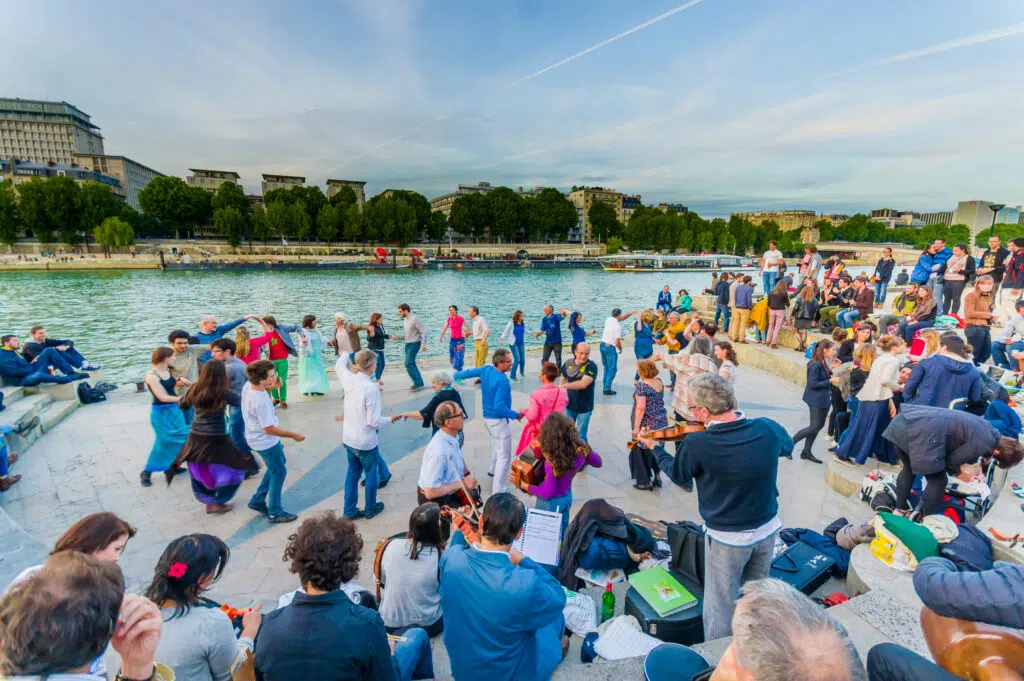 To really get under the skin of French culture, visit one of these local festivals and experience some truly special events in France.
Planning a trip to coincide with a French festival can be tricky, as there are so many different events on offer throughout the country. We've put together a guide to the best music, food and cultural festivals in France, to help you decide where and when to go. Whether you're a foodie, a history buff or a music fan, you're sure to find something to your taste.
---
Map of the Best Festivals and Events in France
As you'll see from the map below, the top French festivals are scattered right throughout France. But that's not all – there are also French festivals that take place country-wide! Explore France's festivals below.
---
Nationwide French Festivals
Every region and city in France has its own traditions, but there are some famous French holidays that are celebrated countrywide. These festivals are major events in France, and it's well worth timing a visit to coincide with one of them. Wherever you are, you'll see France come alive with music, lights and colour.
FETE DE LA MUSIQUE
The Fete de la Musique is France's biggest street music festival and one that music lovers across the country look forward to all year long. It takes place on the 21st of June, on the longest day of the year, and is certainly one of the most popular festivals in France.
Beginning in the afternoon, and continuing until the early hours of the morning, streets across the country explode in a riot of music, rhythm and dancing.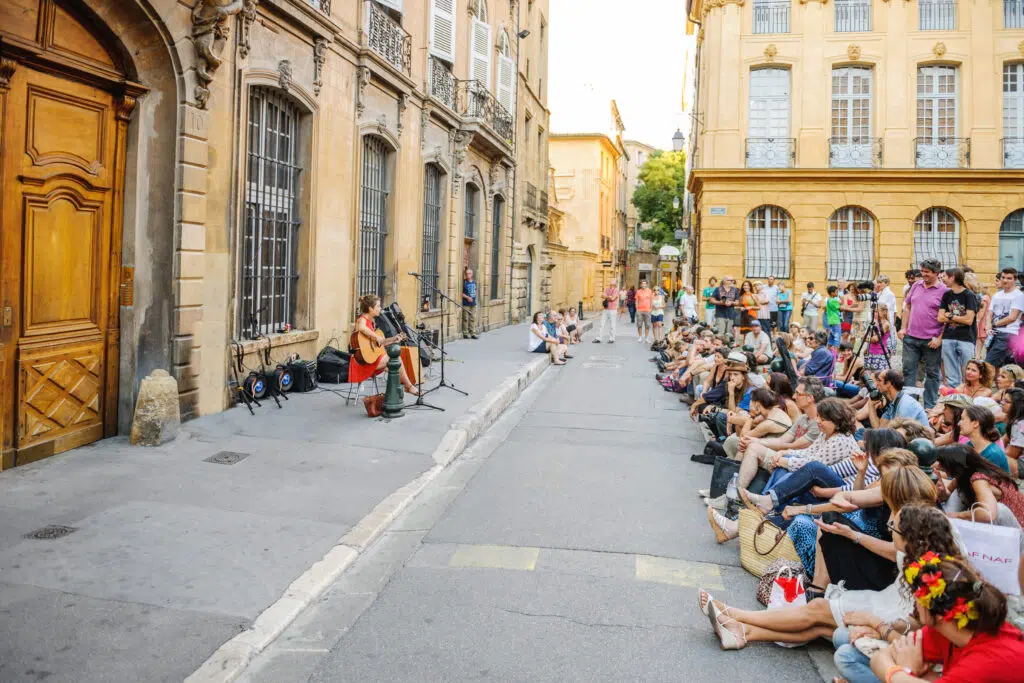 The rules are simple – for one night only the street is transformed into a stage, where both amateur and professional musicians can show off their talent. You'll find everything from rap to opera, and anyone with a musical skill is encouraged to participate.
Of all the French national celebrations, the Fete de la Musique is perhaps the most loved, and an important fixture on the national calendar.
BASTILLE DAY
The 14th of July is better known as Bastille Day, the national festival of France. Marking the anniversary of the storming of the infamous Bastille prison during the French Revolution, the Bastille Day French festival is celebrated all over the country with military parades and dazzling fireworks.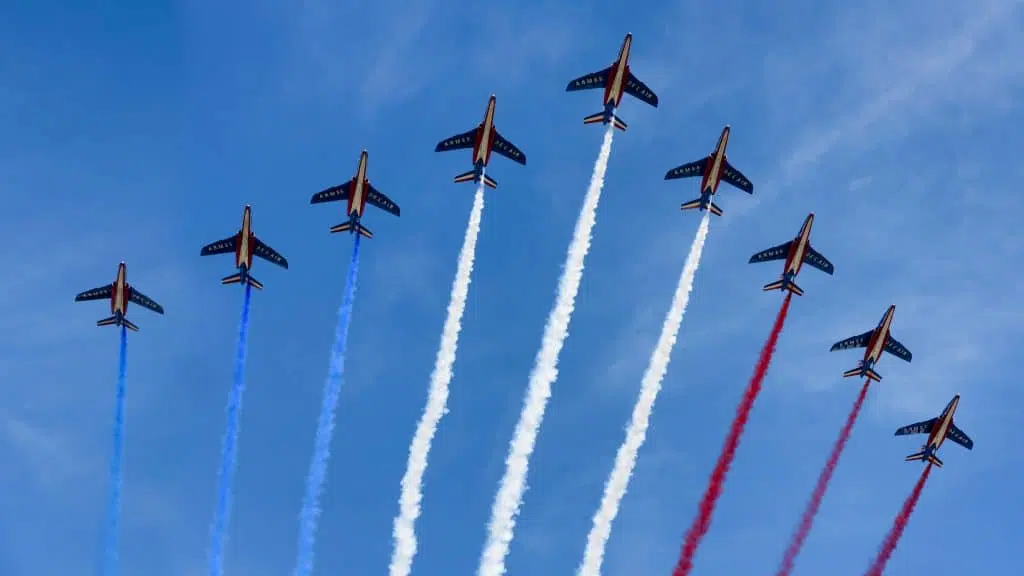 While the most impressive displays take place in the capital, Bastille Day is a festive occasion in all parts of France, as people turn out onto the streets to enjoy their national holiday.
However, English-speaking visitors should beware – foreigners usually refer to this French festival as 'Bastille Day', but you'll rarely hear this term used by the French themselves. If you want to fit in, call it 'le quatorze' (the 14th), and head to Paris to see the legendary military parade along the Champs Élysées
FÊTE DU CINEMA
Although Cannes might be the most important film festival on the French calendar, the Fête du Cinéma is eagerly anticipated throughout the country.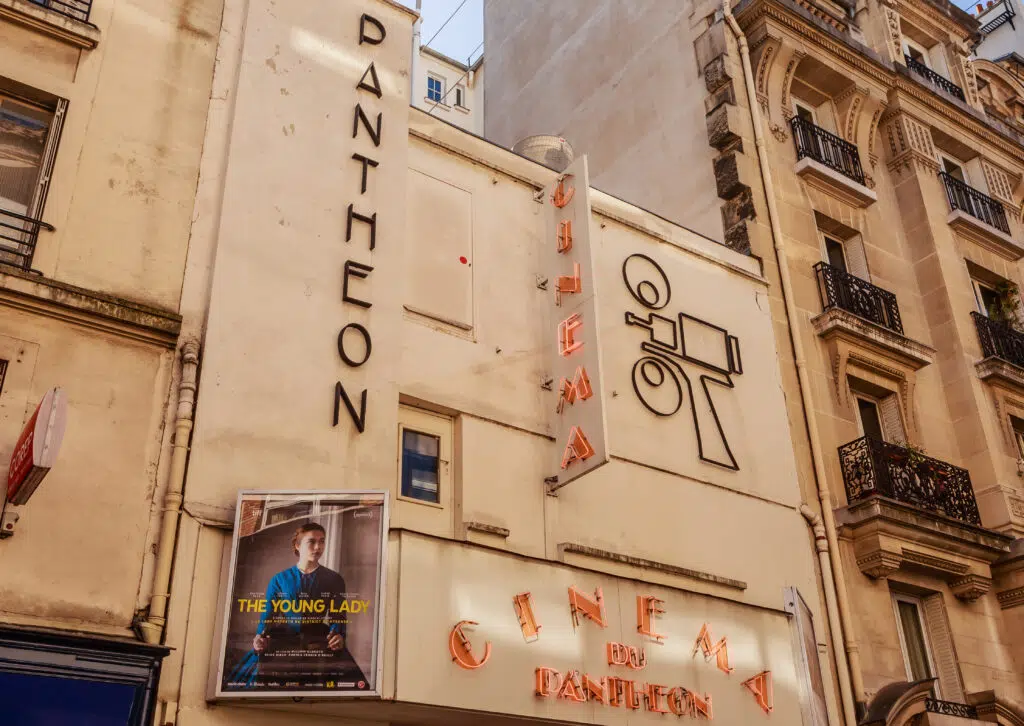 At the beginning of the summer holidays, for a few days only, cinema tickets across the country are discounted to just €4, enticing millions of people out to watch classic and modern films from all over the world.
MARDI GRAS
France is an avowedly secular country, however, many of its historic traditions and festivals are rooted in the Catholic faith. French religious festivals include Christmas, Easter, All Saints Day and Pentecost, but there is one famous French holiday that has secured an international appeal. Mardi Gras is now celebrated all over the world, particularly in former French colonies such as Louisiana.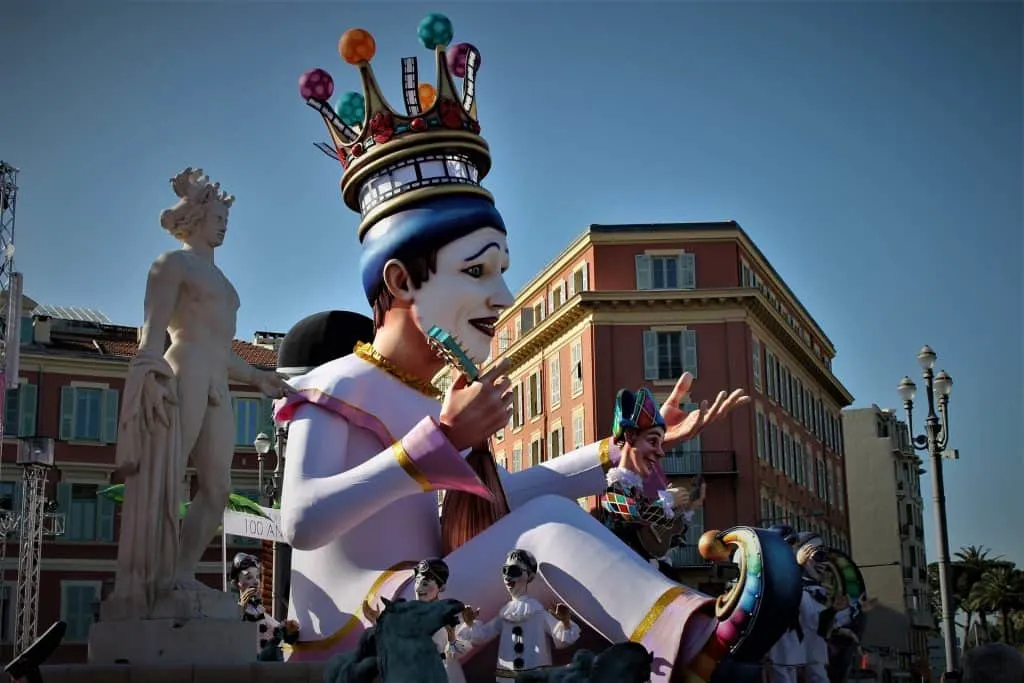 Taken literally from the French meaning 'fat Tuesday', Mardi Gras represents a day of excess prior to the Lenten fasting season and is an excuse to eat up all of the delicious foods that would be prohibited in the run-up to Easter.
Today, the festival has lost most of its religious association and is a riotous celebration of colour, food, dancing and music. Mardi Gras is celebrated all over France, but head to the south for the best parades, street parties and fancy dress.
---
French Music Festivals
In recent years, France has won a reputation for putting on impressive music festivals to rival any other offerings in Europe.
Avoid the throngs of people at Britain's Glastonbury or Serbia's EXIT festivals, and head to a French music festival, where you'll find big names, intimate crowds, and every genre of music under the sun. Music festivals in France are among the best in the world, often combining rock, electro, indie and urban music and providing global spectacles with a quintessential French twist.
If you're looking for something a little more refined than a weekend camping in a crowded, muddy field, then, unsurprisingly, France also has the answer. Classical music and opera festivals are some of the most famous events in France and provide an opportunity to hear world-class performers in some stunning historic locations.
It's clear that when it comes to music festivals, France really is a cut above the rest. Here are our favourite French music festivals…
PETE THE MONKEY FESTIVAL
Pete the Monkey Festival is a unique, family-friendly music festival close to the picturesque village of Saint-Aubin-sur-Mer in Normandy. Here you'll find an eclectic mix of indie-pop, disco and electronic music, set in a compact, intimate rural venue. The idea for the festival was born in 2009 when founder Louis Dumas was volunteering at a monkey sanctuary in Bolivia.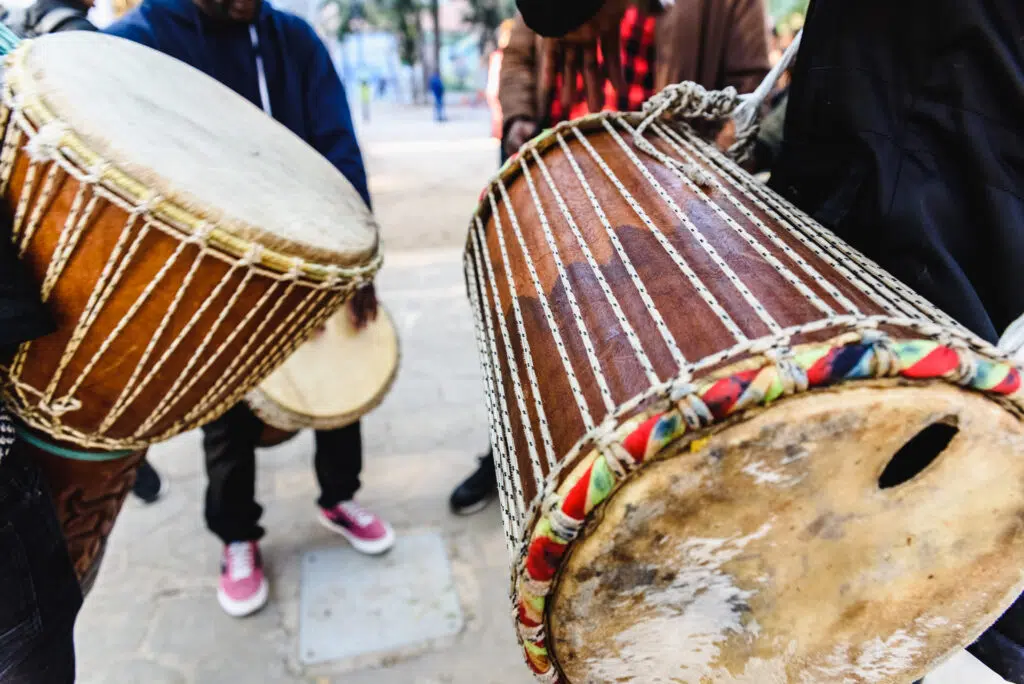 During his trip, he met the eponymous monkey named Pete and decided to put on a music festival that would raise money for the sanctuary. Attendees are encouraged to wear fancy dress, and there's an excess of monkey-themed decorations.
What makes this festival particularly special is the attention to detail in every aspect of the organization – it's no wonder that it's fast becoming one of France's most popular fixtures on the summer festival scene.
ROCK EN SEINE
Rock en Seine is one of the biggest music festivals in France, and the capital's signature annual music event. Attracting huge crowds and big names, this Paris music festival is much more than a rock concert, catering to all tastes, from hip hop, urban and electronic, right through to jazz, indie and all-out pop.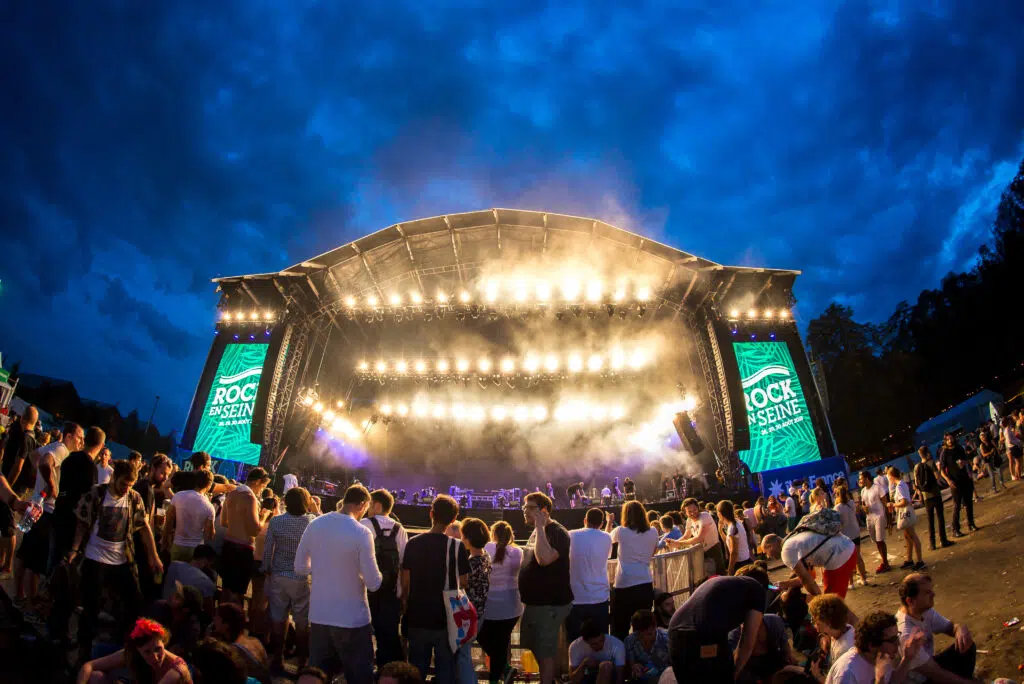 The festival takes place in the green fields of the Parc de Saint-Cloud, bordering the River Seine just on the outskirts of Paris, and typically attracts over 100,000 spectators. Scheduled at the end of August, as the summer holidays come to a close, this is the only festival where you can really see the Parisians letting their hair down.
CHOREGIES D'ORANGE
If you're an opera or classical music fan, the Choregies d'Orange offers a truly remarkable festival experience. Each performance takes place in the breath-taking Roman amphitheatre in the historic town of Orange in Provence.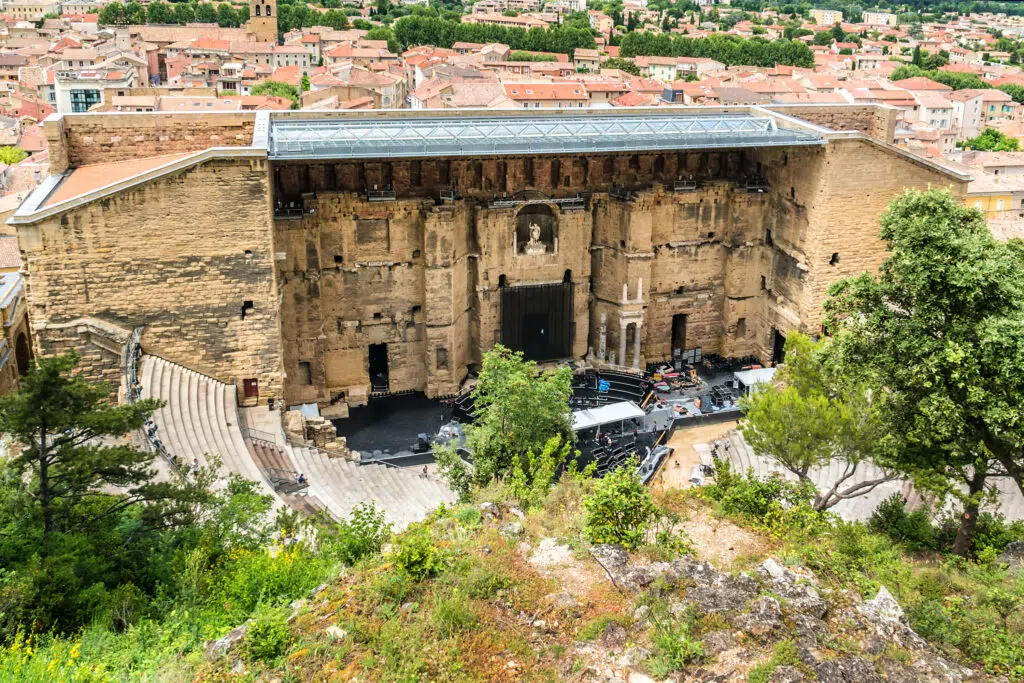 The remarkable acoustics of the ancient venue creates a unique and memorable spectacle, drawing tens of thousands of visitors to the festival each year. As the oldest music festival in France, the Choregies d'Orange has a reputation for excellence and is widely regarded as one of the best opera and classical music festivals in the world.
CABARET VERT
The Cabaret Vert is an eclectic music and arts festival that manages to bring together diverse acts from the genres of rock, pop, electronic and urban music. Known for attracting small, local acts as well as big names, the Cabaret Vert is an immensely popular festival located on the banks of the River Meuse.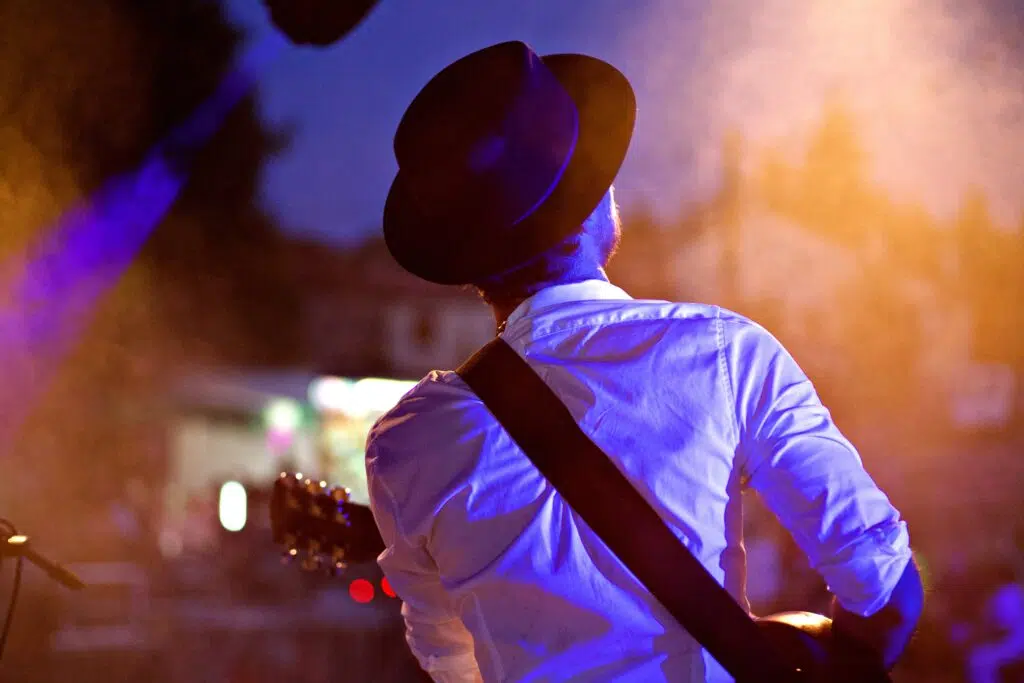 It also happens to be one of the most eco-friendly offerings on the French festival circuit, hosting recycling workshops and advocating environmental awareness at all levels of the event. Come for the music, but stay for the fabulous street food, performing art, cinema, poetry and art exhibitions that can be found around the main music stages.
FESTIVAL GAROROCK
Garorock is perhaps France's best-loved music festival and has been delighting audiences for over 20 years. Showcasing European and global stars in rock, urban and electronic music, Garorock is a great venue to broaden your music tastes and listen to artists you might not usually encounter.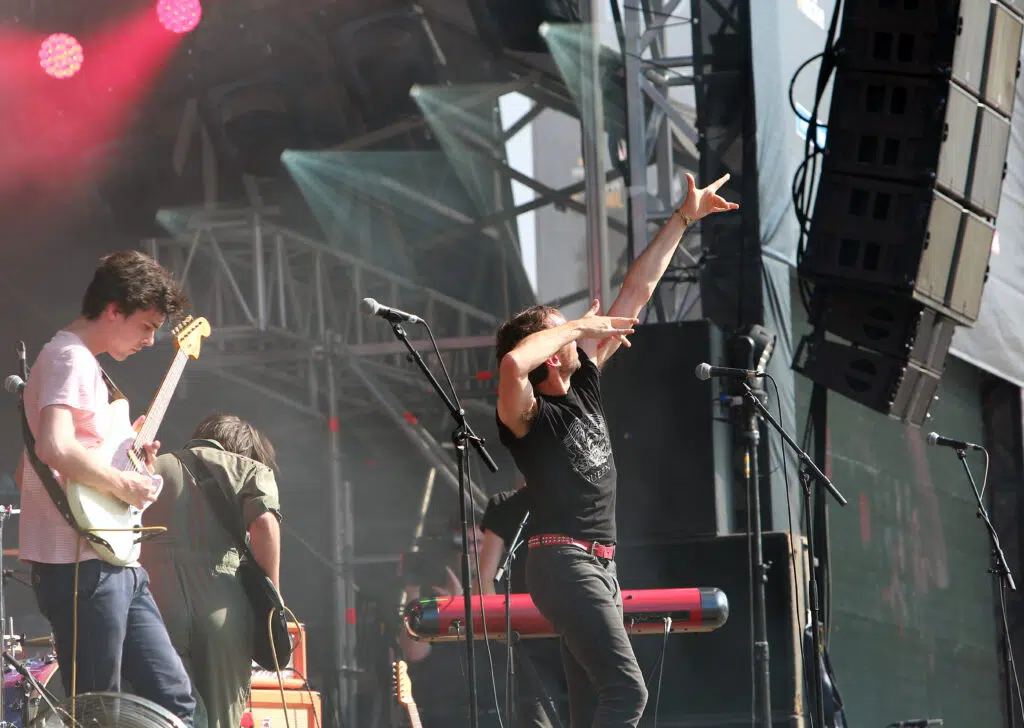 It's also a particularly family-friendly festival, with a laid back atmosphere that won't be off-putting for those with kids. Young music fans even have their own dedicated side festival, Garokids, so parents don't need to worry about keeping the little ones entertained and happy.
LES VIEILLES CHARRUES
The mammoth festival of Les Vieilles Charrues rocks Brittany every year and is the largest music festival in the country. Attracting an international audience and a host of globally acclaimed artists, this is the main event on the French festival calendar and should be experienced at least once in a lifetime. This is a music festival on a grand scale with a Breton twist and you'll find plenty of regional food and Celtic themes.
FESTIVAL DE LA ROQUE-D'ANTHÉRON
The International Festival de Piano de La Roque-d'Anthéron takes place every year in the beautiful grounds of Château Florans in Provence. An ode to the piano, this music festival showcases new talent and international names in a line-up of outdoor summer piano concerts, some of which are free to the general public.
The specially designed stage in the grounds of the castle boasts incredible acoustics, making this an excellent venue for classical, jazz, and contemporary piano music. If you're looking for a unique music festival in the south of France, the Festival de La Roque-d'Anthéron is a perfect choice.
JAZZ IN VIENNE
The French love affair with jazz shows no sign of abating if the popularity of this dynamic summer festival is anything to go by. In fact, if you're looking for a stellar jazz festival France is the place to be. Every summer, the Roman amphitheatre of the Roman town of Vienne fills up with jazz aficionados, eager to soak up the atmosphere of this international gathering of musicians and artists.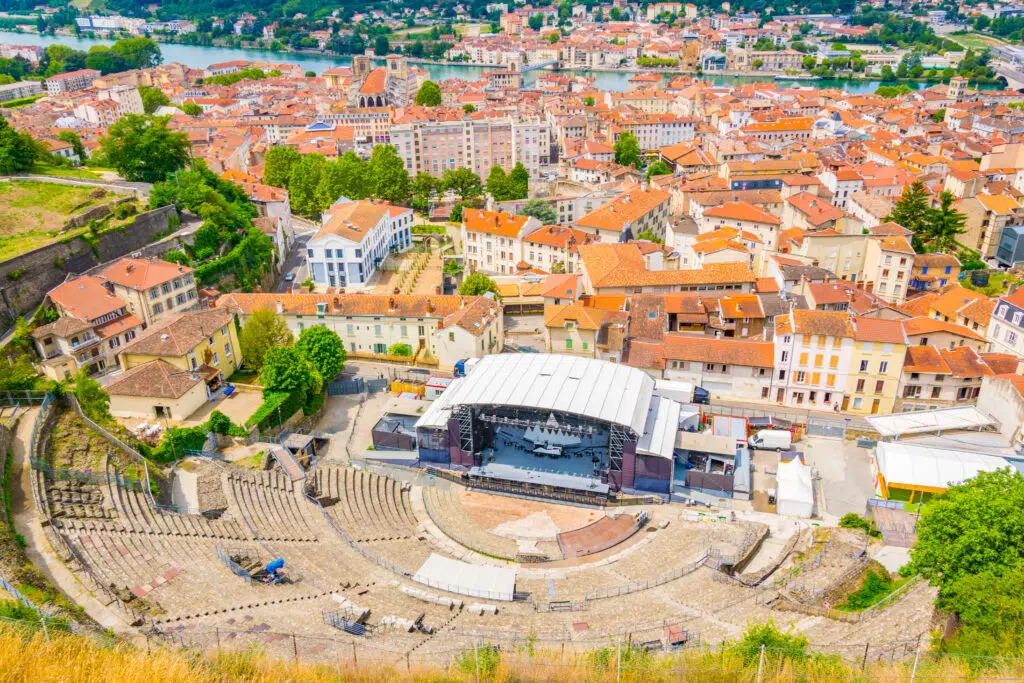 If you're an aspiring musician, you can even sign up for workshops at the Académie du Jazz in Vienne itself. Regularly featuring on lists of the top 10 French festivals, Jazz in Vienne is well worth a visit simply for the incredible atmosphere.
---
French Food Festivals
French cuisine is arguably the country's greatest export, and a trip to France is a wonderful opportunity to sample some of the local gastronomy. French food festivals are often a celebration of local produce, taking place at the harvest when the earth yields some of its greatest treasures.
Across the country, each region proudly shows off its own local cuisine and the produce of the terroir – all you need to do is turn up and sample some world-class cuisine. These French food celebrations are among some of the best festivals celebrated in France, are likely to make your vacation even more memorable.
THE SARLAT TRUFFLE FESTIVAL
In the midst of the January, post-Christmas slump, this unique food festival is a sure-fire way to shake off the blues. The Truffle Festival takes place in Sarlat, in the Dordogne region, and is dedicated entirely to hunting, harvesting and cooking this emblematic mushroom.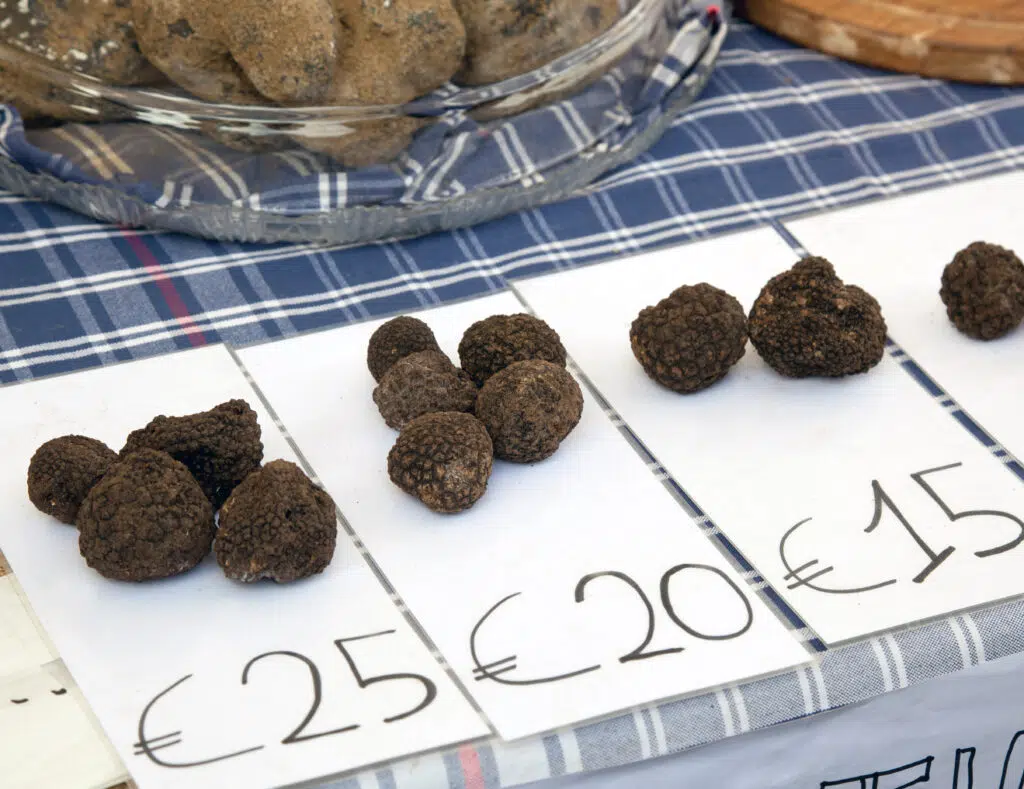 Truffle hunting has a long history in France, and visitors are treated to demonstrations with skilful dogs and their trainers, who uncover these hard-to-find delicacies with incredible ease.
Renowned French chefs flock to the festival to put on cooking demonstrations and dream up new and inventive ways of incorporating truffles into their dishes. They may be small, but the signature black truffle of the Périgord region certainly packs a powerful punch.
MENTON LEMON FESTIVAL
Provence's annual Lemon Festival is one of the strangest, wackiest food festivals in France. Each February, this vibrant celebration of citrus fruit brightens up the French Riviera, with themed street parades, brightly decorated floats, gargantuan lemon sculptures and stunning sound and light shows.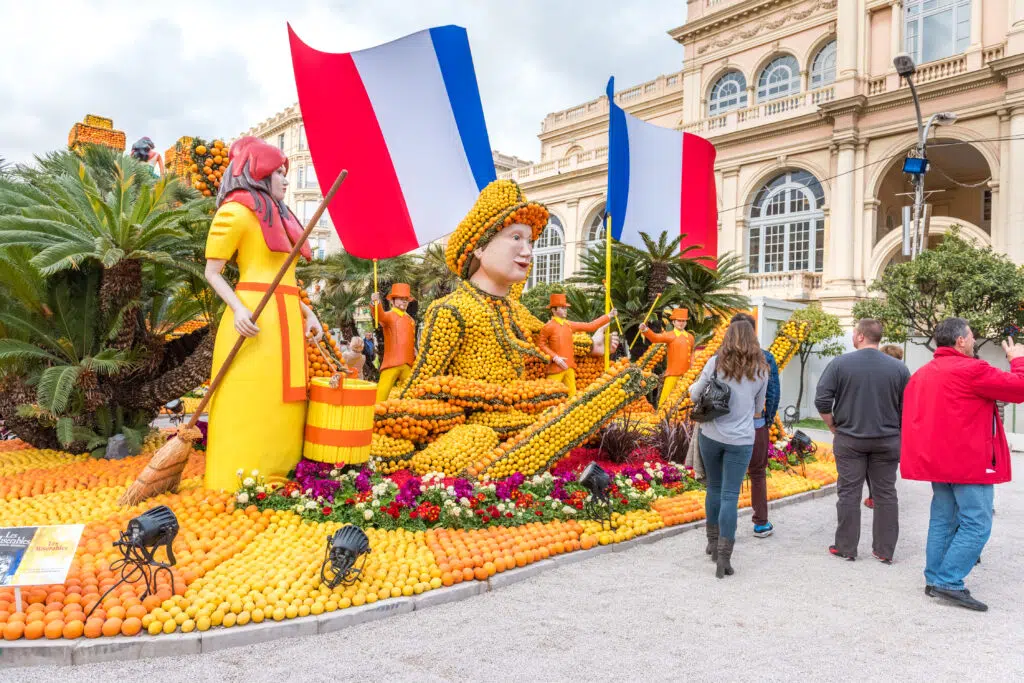 Often clashing with the Nice Carnival, the Lemon Festival is a light-hearted, joyful street party that brings a flash of colour to the winter months. And of course, you'll have the opportunity to sample Provence's famous lemons in a whole variety of dishes and drinks.
LAUTREC PINK GARLIC FESTIVAL
Garlic is perhaps the quintessential French culinary ingredient, and it's no surprise that there is an entire food festival devoted to this humble vegetable.
The Lautrec Pink Garlic Festival is no ordinary food festival, as thousands of people gather to enjoy tastings, learn new recipes, and watch the competitions, dancing and storytelling that compose a large part of the festivities.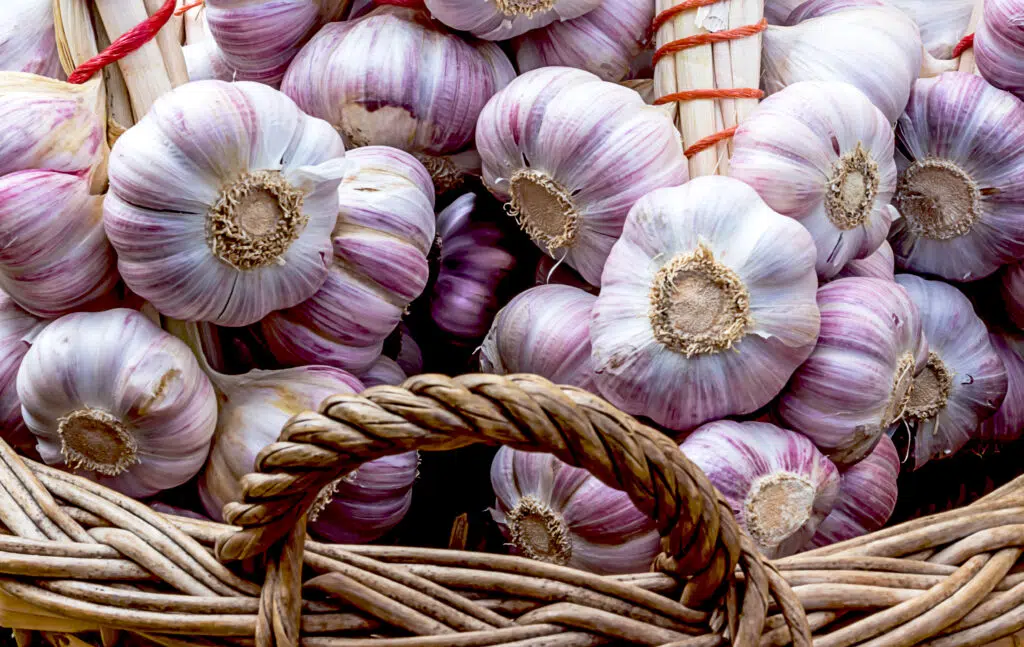 The Brotherhood of the Pink Garlic of Lautrec, dressed in distinctive flowing robes, even perform ceremonies and induct new members during the festival. Whether you're a garlic fan or not, this festival is fascinating and offers plenty of excellent photo opportunities.
DINER EN BLANC
Diner en Blanc is an international picnic with one rule – all attendees much turn up dressed entirely in white. Tables are also adorned with white tablecloths, napkins and decorations.
Every year, in Paris, thousands of people turn up for a French feast – a chic outdoor dinner, the location of which is only revealed to the invited guests at the last moment.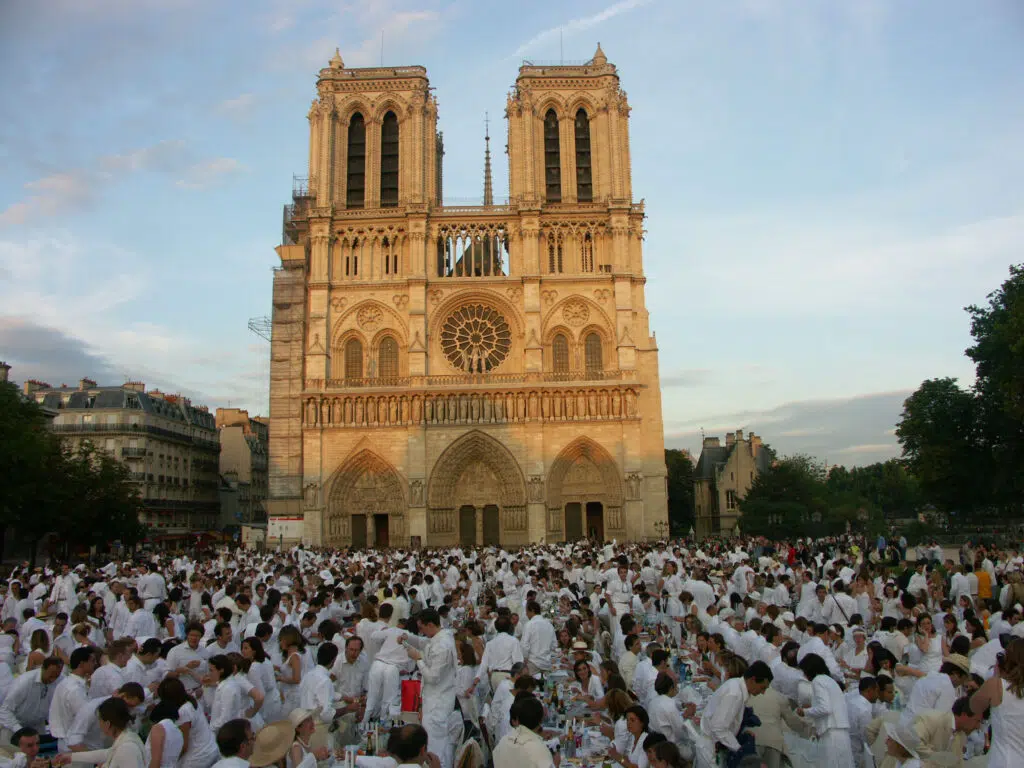 The sight of countless rows of diners dressed entirely in white is something you're not likely to forget in a hurry. Securing a ticket for this famous Paris festival may not be easy, but it's certainly worth the effort.
LES SARMENTELLES DE BEAUJEU
Of the numerous wine festivals that may be found across France, Les Sarmentelles de Beaujeu is one of the most impressive. Beginning on the third Thursday of November, this five-day French harvest festival comprises wine tasting, vineyard tours in vintage cars, music concerts, dancing competitions, fireworks and a torchlight procession.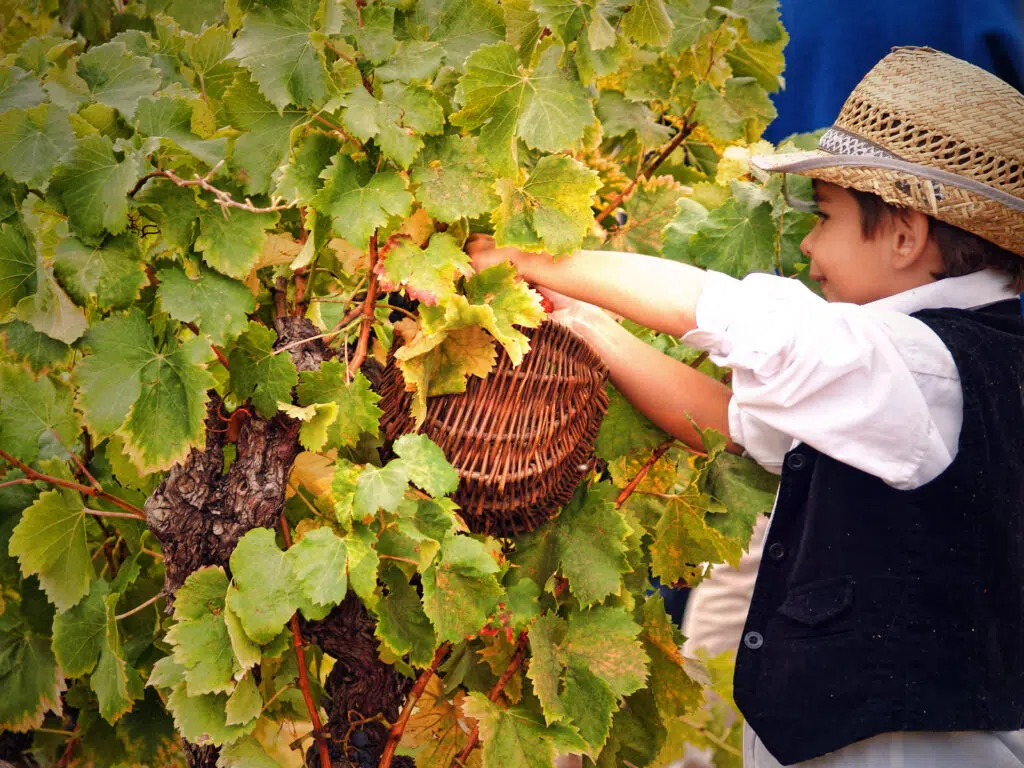 Sommeliers can compete in the renowned wine-tasting competition, with the winner taking home their own body weight in wine! This event is the culmination of a year of hard work for wine producers in France, and they are typically eager to show off the fruits of their labour and enjoy the party.
---
French Cultural Festivals
French cultural celebrations take place throughout the year in France, showcasing art, literature, music, theatre, dance and performing arts. Attending one of these spectacular French cultural events can be the highlight of a trip to France, and they are a great way to get children interested in different types of art.
Many traditional celebrations in France centre on street performance and kids will love the variety of fringe events that accompany even the most high-brow French culture festivals. From popular street theatre to grand classical concerts, French summer festivals are typically jam-packed with cultural treats.
FESTIVAL D'AVIGNON
Each summer, the historic town of Avignon is transformed into an international stage. The Festival d'Avignon is one of the largest performing arts events in the world and attracts thousands of artists every year. You'll find music, theatre, dance and all kinds of visual arts, crammed into a packed schedule running over three weeks.
With so many creative minds, the city of Avignon comes to life over the summer and is a truly inspiring place to visit, even if you're not booked into the big shows. The Avignon fringe festival that has sprung up around its big brother is just as exciting and features an array of up-and-coming talent. If you're a fan of the performing arts, the Festival d'Avignon is certainly one of the best festivals in France.
FESTIVAL OF CARCASSONE
The Festival de Carcassonne takes place in the fortified medieval city of Carcassonne, itself a UNESCO World Heritage Site. Over the course of the month of July, visitors are treated to a wide variety of open-air performances in different locations around the city.
You'll find contemporary and classical music, opera, theatre and dance, typically with a world-class line-up of stars. Drawing around a quarter of a million spectators, this is one of the most important events on the French cultural calendar.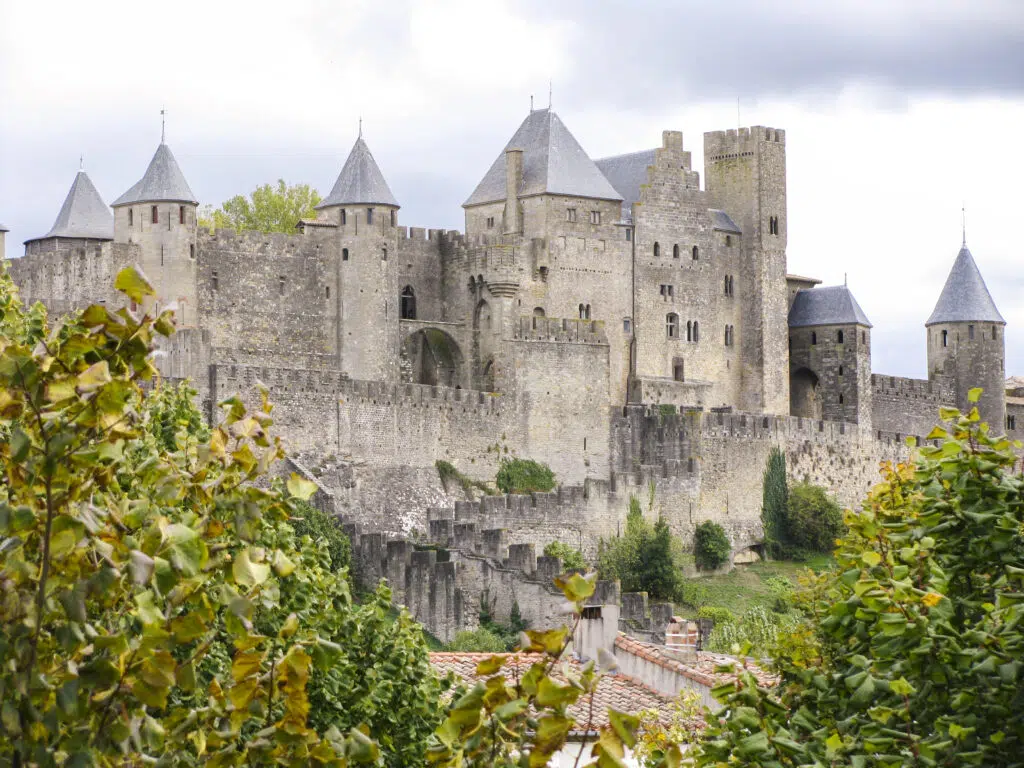 FESTIVAL INTERCELTIQUE DE LORIENT
Celtic culture seeps through Brittany's history, and it's no surprise that this ancient land plays host to the biggest international Celtic gathering in the world.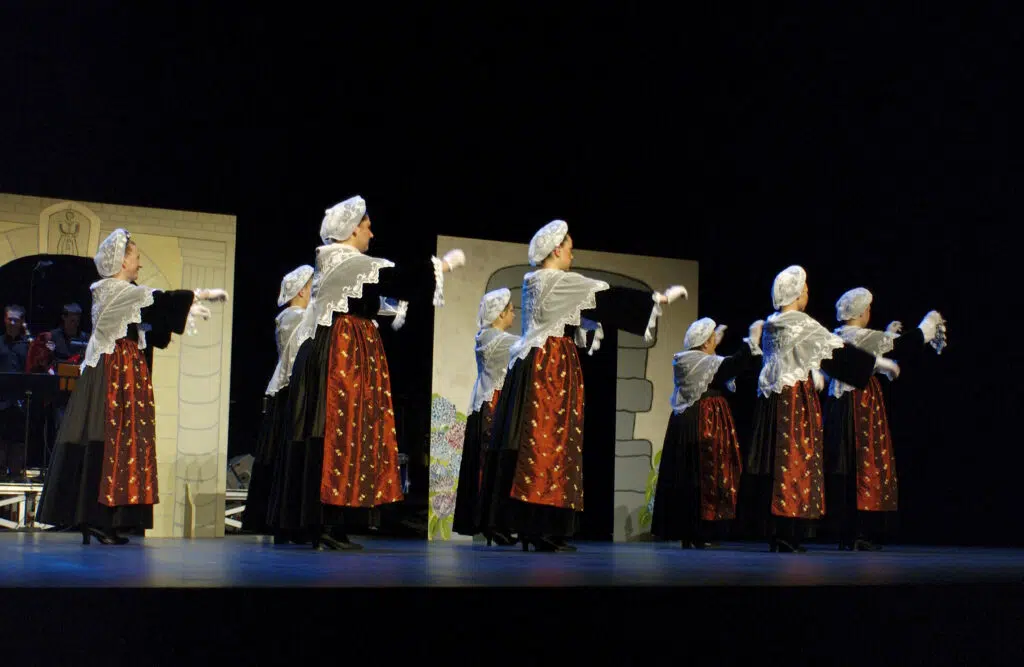 The Festival Interceltique de Lorient is a remarkable celebration of all things Celtic, drawing visitors from the UK, Ireland, Galicia, and from the international Celtic diaspora. Over 10 days, thousands of artists, musicians, dancers, filmmakers and academics gather in fitting tribute to the ancient culture that binds them.
LES NUITS DE FOURVIERE
Fourvière, a picturesque historic district perched above Lyon, plays host each year to an incredible spectacle. Taking place over the warm, balmy nights of summer, Les Nuits de Fourviere offers theatre, music, dance, film and circus acts, in the ancient Roman theatre.
Les Nuits de Fourvière also has an unusual tradition – in order to show their appreciation, spectators typically throw their seat cushions at the stage.
This festival is a wonderful way to spend the long summer nights in Lyon, and is well worth a diversion if you're planning a vacation to the area.
NICE CARNIVAL
The Nice Carnival rivals Venice as one of the biggest carnivals in Europe and has been celebrated in Nice since the 13th century. Each year this French carnival is structured around a different theme, and participants compete to construct the most lavish and impressive floats for the central parade.
Nice Carnival is an epic way to celebrate Mardi Gras, with street fairs, music, food, and of course, fireworks. This is a French festival with an international feel, and one of the highlights of the year in Nice.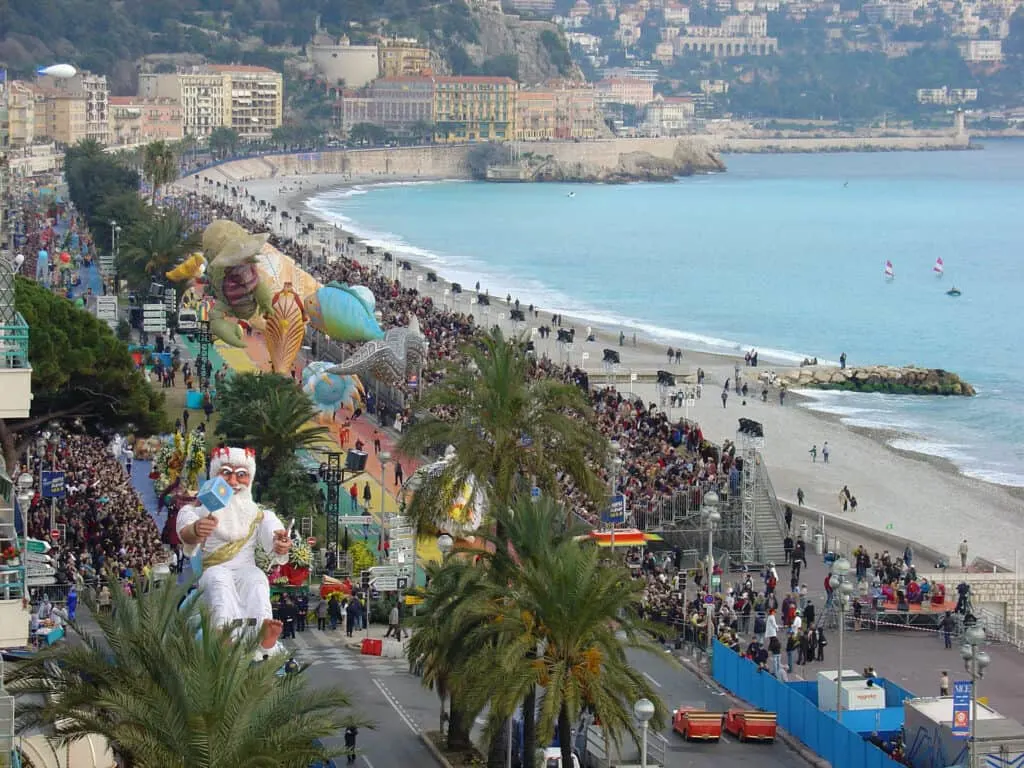 FESTIVAL OF LIGHTS
Christmas festivals occur all over France, but if there's one event designed to get you in the festive spirit, it's the Lyon Festival of Lights. At the beginning of December, the city is decked out in spectacular art installations, designed by some of the world's most talented lighting designers and videographers.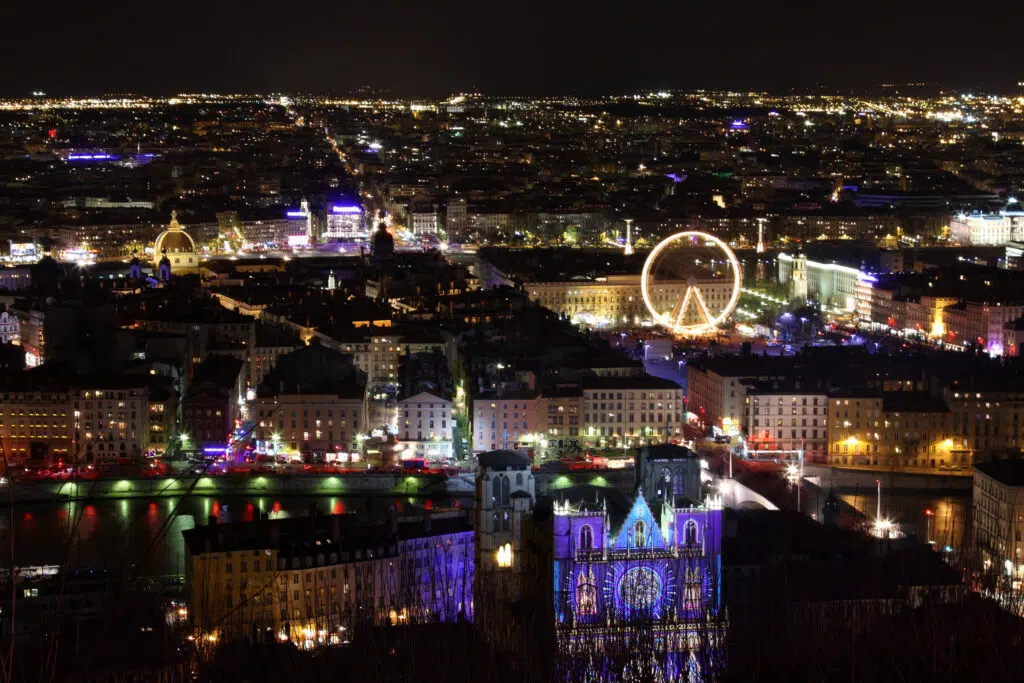 In Lyon, this is the real beginning of the holiday season, and a magical way to start the Christmas festivities in France.
---
French Festivals for Families
Negotiating large cultural and music events with children may seem like a daunting task, but happily, there are plenty of family-friendly French festivals that will excite visitors of all ages. In fact, many French traditions and festivals are explicitly geared towards children, and can be a wonderful way to get kids engaged and interested in French culture, history and traditions.
This is a great way to make wonderful family memories and the kids are sure to find plenty to interest them. Here are some of our favourite famous French festivals for kids.
WORLD PUPPET THEATRE FESTIVAL
The World Puppet Theatre Festival in Charleville-Mezieres only occurs every two years, but it's well worth the wait. The festival draws over 250 troupes from all over the world, hoping to entertain audiences with their traditional plays and creative puppet theatre techniques.
This is an ideal festival for kids, combining traditional marionettes with contemporary shadow puppetry, and there are plenty of fun fringe events and workshops alongside the main line-up.
INTERNATIONAL KITE FESTIVAL
The sight of a colourful kite soaring high into the sky is enough to induce euphoria in kids and adults of all ages, and the International Kite Festival is a wonderful spectacle for all the family.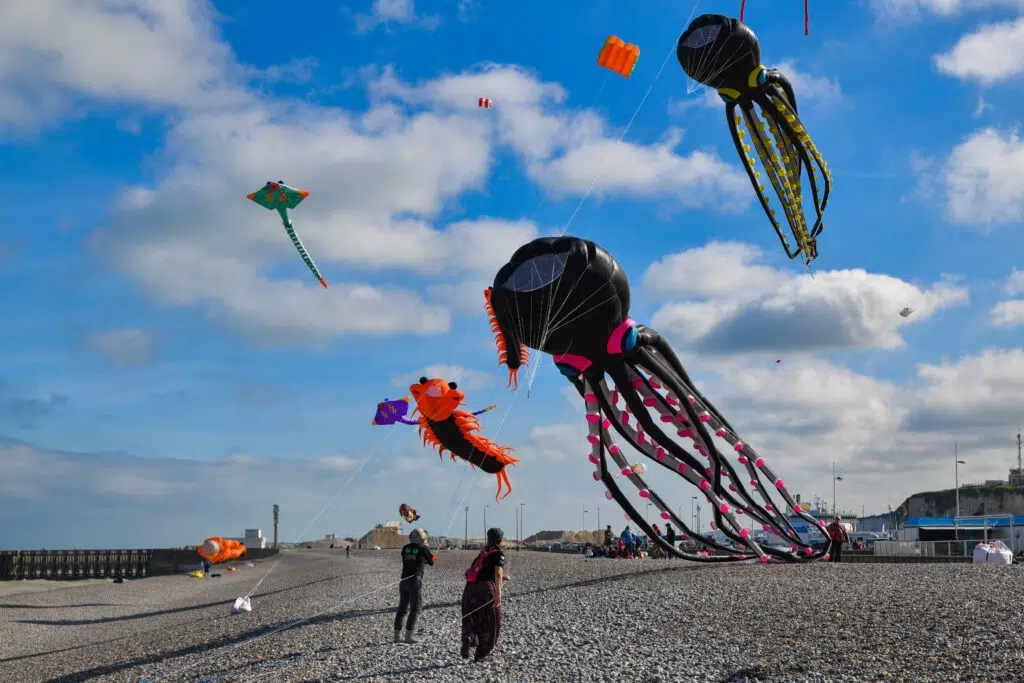 In the windy seaside town of Berck, Pas-de-Calais, you'll see thousands of kites fill the sky, and enjoy all of the competitions, markets and events that go along with it. Don't miss the spectacular illuminated night flights.
PROVINS MEDIEVAL FESTIVAL
Provins is a picture-perfect medieval town just a stone's throw from Paris, and every year, it hosts one of the best medieval festivals in France. Provins Medieval Festival is a firm favourite with children, who love seeing the medieval re-enactments, theatrical performances, and crafts.
Aside from the festival itself, Provins is a beautiful spot for a holiday, with dreamy medieval architecture that will transport you back in time.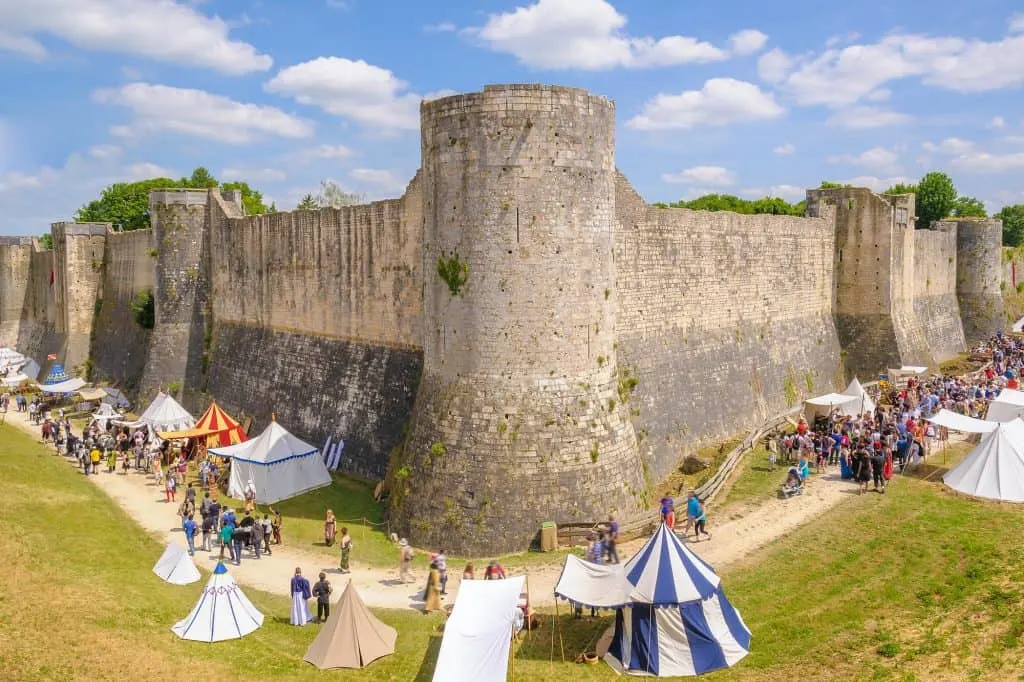 SAINT-LOUIS FESTIVAL
One of France's most weird and wonderful cultural events is the Saint-Louis Festival. Saint Louis is the patron saint of the Mediterranean town of Sète, and each year, his feast day is celebrated by an unusual water sport. Fierce competitors take to the water to engage in a series of epic jousting competitions.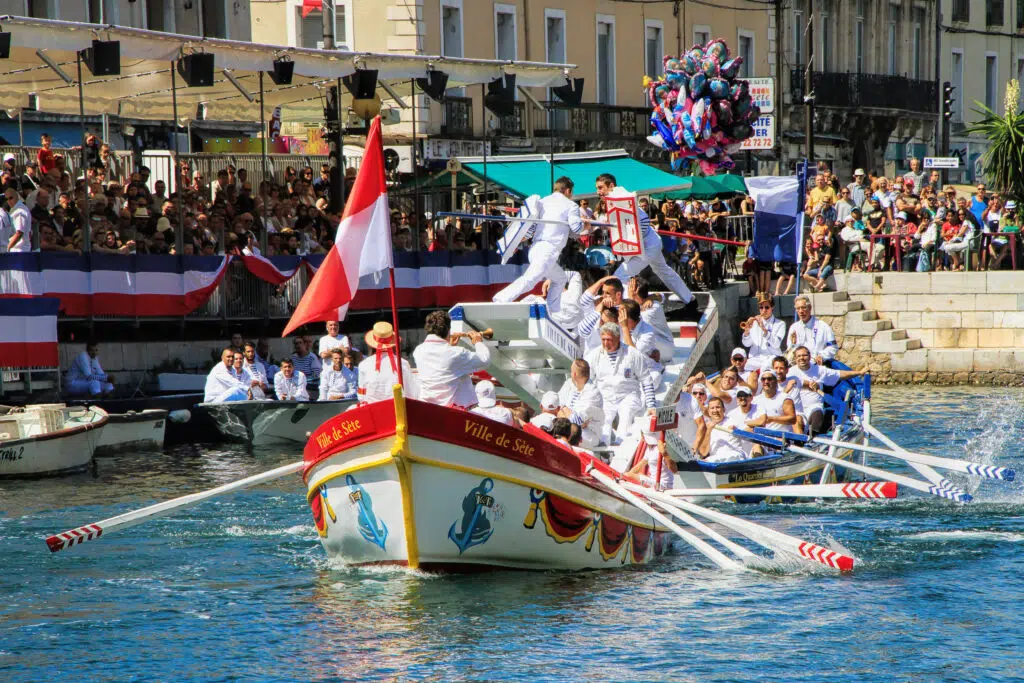 Kids will love this exciting spectacle, and the atmosphere by the water is fabulous.
GRAND FALCONERS MEDIEVAL FESTIVAL
A firm family favourite, the Grand Falconer's Medieval Festival offers a fantastic day out. Children will enjoy all of the medieval-themed activities, including falconry displays, jugglers, musicians, troubadours and knights.
Occitanie is the region where medieval chivalry was born, and this festival is a fun way to introduce kids to a little history.
---
---
Whatever the time of year, you're never far from a festival in France. Whether you're into music, dance, food or history, there's something for everyone in this diverse and vibrant country.
Next time you're planning a holiday in France, organise your trip to include some of these fantastic French traditions and celebrations, and you're sure to have an unforgettable time.
Pin this for later!