As summer draws to an end and the autumn nights close in, the idea of curling up on the sofa with a good movie is increasingly appealing. If you're keen on all things French, why not use the long winter nights to try out a few French movies on Netflix?
French cinema is legendary, and over the past half-century, French cinematographers and directors have pioneered new techniques, discovered new talent, and fundamentally shaped movie making all around the world.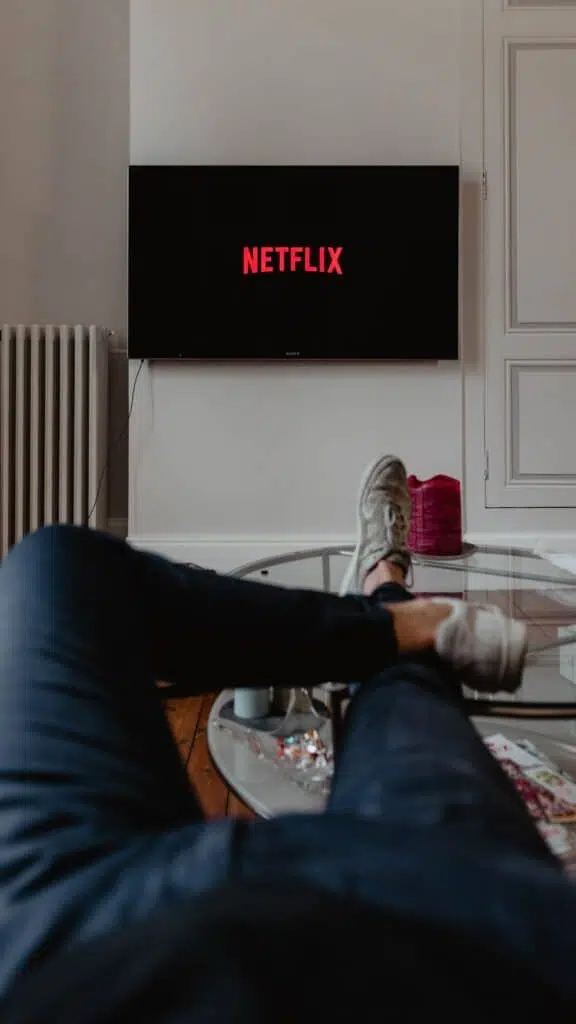 Sometimes it can be difficult to find French movies online, but happily, there's a whole array of recent movies in French on Netflix this autumn!
Watching a French movie with English subtitles can be an excellent way to get to grips with French language and culture. What's more, there's nothing like watching a movie to inspire you to travel.
Whether it's the dreamy shots of the French countryside, hilarious social comedies, romantic tales of love in Paris, or exhilarating action films, these films are sure to get you dreaming of your next trip to France!
You'll find a wide range of French movies on Netflix, with something to suit every taste and mood. To give you some ideas, I've put together a list of the best French films on Netflix this autumn. Simply sit back, relax, and enjoy!
---
Best French Comedies on Netflix
French filmmakers are better known abroad for their serious gritty dramas and stylised cinematic works of art. However, the French can also do comedy, and there's a great range of hilarious French comedies showing right now on Netflix.
Watching a French comedy is not only a fun way to while away a couple of hours, but it's also a great way to immerse yourself in French culture and get a feel for the French sense of humour. Whether you like witty satire or slapstick, here's our list of comedy movies guaranteed to tickle your funny bone.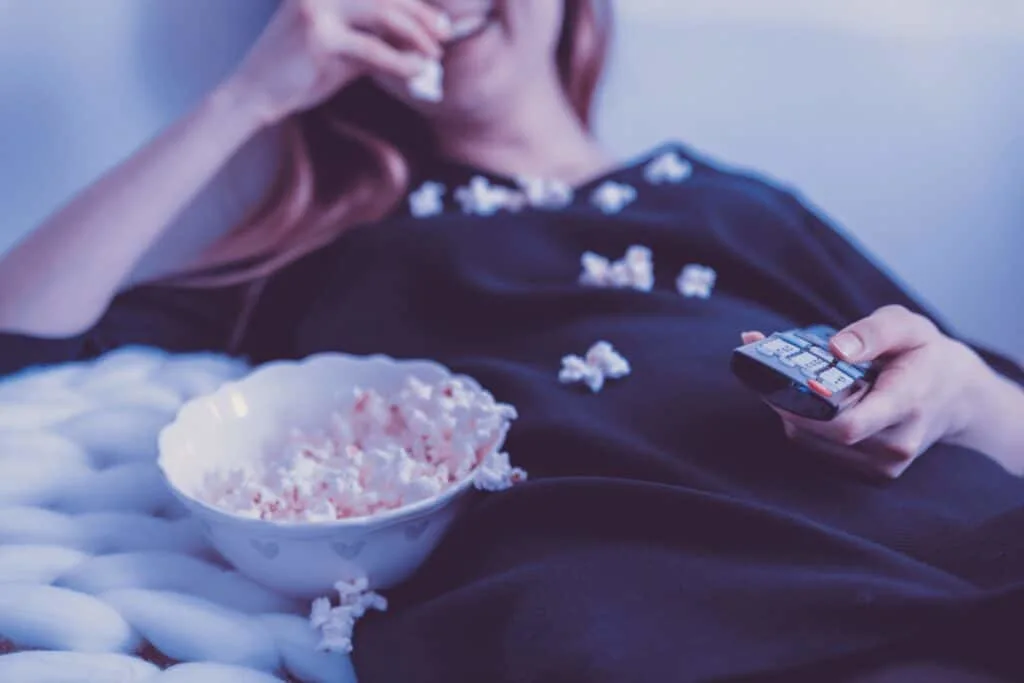 Based on the real-life story of Nadir Dendoune, The Climb follows a young man from the suburbs of Paris as he undertakes the ultimate journey to prove his love. Despite having no mountaineering experience, Nadir vows to scale the dizzy heights of Mount Everest in order to demonstrate his feelings for his doubting girlfriend.
This gorgeous film, punctuated by some stunning shots of the Nepalese Himalayas, is hilarious, as Nadir encounters many predictable challenges on his way to the roof of the world. The Climb is, without doubt, one of the best French comedy movies on Netflix.
I Am Not An Easy Man is a French comedy for the 'Me Too' era, cleverly subverting all the tropes of 21st-century misogyny. Shameless chauvinist Damien suffers a blow to the head and wakes up in an alternate universe where women now possess all of the power traditionally held by men. In this matriarchal world, Damien must deal with a variety of challenges, including sexual harassment at work and on the street, fashions that require him to shave his entire body and wear uncomfortable, impractical clothes, and constant familial and social pressure to have children.
The film is particularly strong in holding a mirror up to modern society, demonstrating many of the social injustices faced by women and skewering our assumptions about traditional gender roles. Despite the weighty subject manner, this is a light-hearted film with plenty of fun moments and some crude humour – sure to leave you with a smile on your face and plenty to think about.
Journey to Greenland tells the story of Thomas, a young Parisian actor who travels to a remote village in the far north of Greenland to visit his father. Accompanied by his best friend (also named Thomas), he encounters the native Inuit culture, whilst also grappling with his father's declining age and health.
This film is likely to steal your heart, largely thanks due to some convincing performances from the two protagonists, gentle humour, and stunning shots of Greenland's gorgeous landscapes. The ideal film for curling up on the sofa on a chilly autumn evening.
Originally released under the name Le Dream Team in 2016, this French comedy film is likely to appeal to kids and adults alike. Maxime Belloc (played by Medi Sadoun) is an aging football star who breaks his leg in a fit of anger, after learning that he is to be replaced on the starting line-up for the European Championships. As he recuperates at his family home, he hopes to redeem himself by coaching the local youth team alongside his father (Gerard Depardieu).
This warm, family film will delight football fans, and kids will love the scenes in which Belloc attempts to teach the young players how to dive! Although the sports-based redemption storyline is certainly nothing new, this French take on a classic tale is well worth watching.
---
Best French Romantic Movies on Netflix
Romance is a French speciality, and French cinema is littered with many dreamy, romantic stories of love, passion, and desire. Indeed, Paris is widely known as one of the most romantic cities in the world, and there's nothing like a sweeping shot of the roofs of Montmartre to get your heart beating a little quicker! If you're looking for love, check out our list of the best French romance films on Netflix today.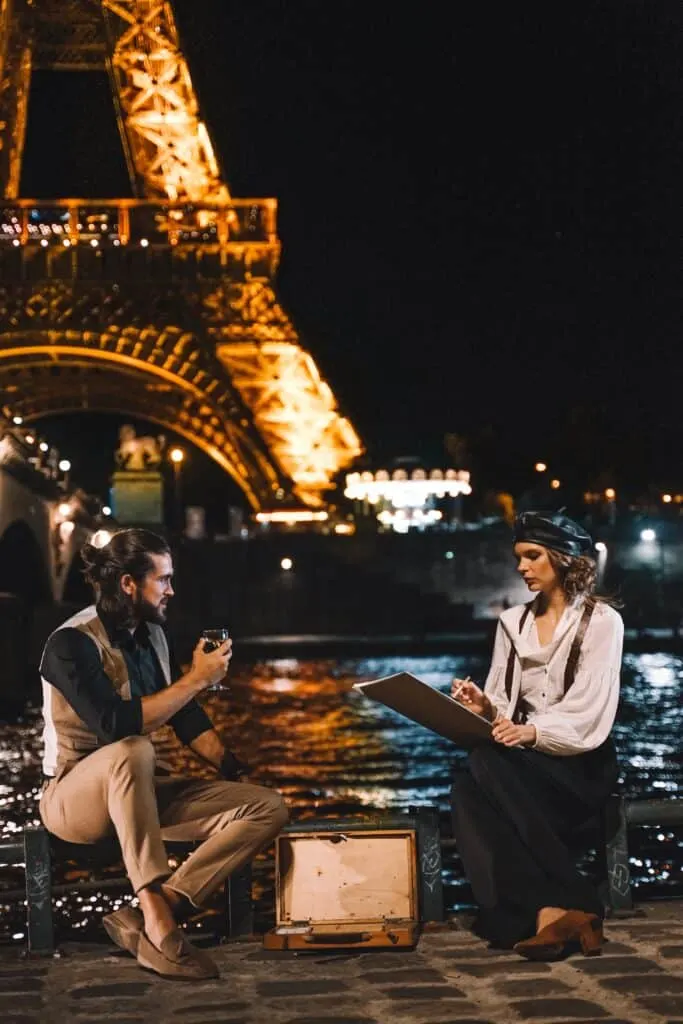 If you're looking for a classic period drama with plenty of fun, romance and intrigue, look no further than Lady J. This tale of spurned romance is centred on the antics of Madame de la Pommeraye, a wealthy widow living in a grand mansion in 18th century France.
She falls for the Marquis de Arcis, a notorious womaniser, who eventually ends their intense relationship. Madame de la Pommeraye then embarks on a quest for revenge, drawing in the young, beautiful Mademoiselle de Joncquières ('Lady J') in an elaborate plot to ensure his downfall.
Lady J is a sophisticated, intriguing period drama, with superb costume and set design that will leave you longing for your very own French mansion. There's also one final twist to the tale that will keep your attention right to the end.
As the title suggests, this French romance is a classic tale of forbidden love. Vital is a lowly factory worker who falls head over heels for his boss's daughter, Alix, who has been charged with conducting an ergonomic study at her father's failing business.
From the outset, there is a spark of intense chemistry between the couple, but things quickly become complicated. For one thing, Vital is already married (albeit unhappily), and no-one approves of their new relationship when they finally go public.
This romantic drama explores love that transcends boundaries of social class, and shines a light on many of the prejudices and tensions that still exist when it comes to relationships between two people of different social status.
The Boss' Daughter is a tender, thoughtful romance, and offers something beyond the traditional clichés of the genre.
Mathias and Alexia are a French couple whose long-term relationship is becoming increasingly stale. Frustrated with his life, Mathias embarks upon a passionate affair with a wedding planner named Juliette, but disaster strikes when Alexia finds her business card in his pocket. She assumes that Mathias is planning to propose and instantly says yes, leaving him with the ultimate dilemma. He must now organise an unplanned wedding along with his fiancé and his girlfriend.
This romantic comedy is fun and entertaining, with some very likeable performances from the main cast.
---
Best French Action Movies on Netflix
If you're looking for a film that will get your heart thumping and your pulse racing, don't miss these exciting French action movies. From witty tales of criminal heists to gritty dramas, these action movies offer plenty of thrilling spectacles.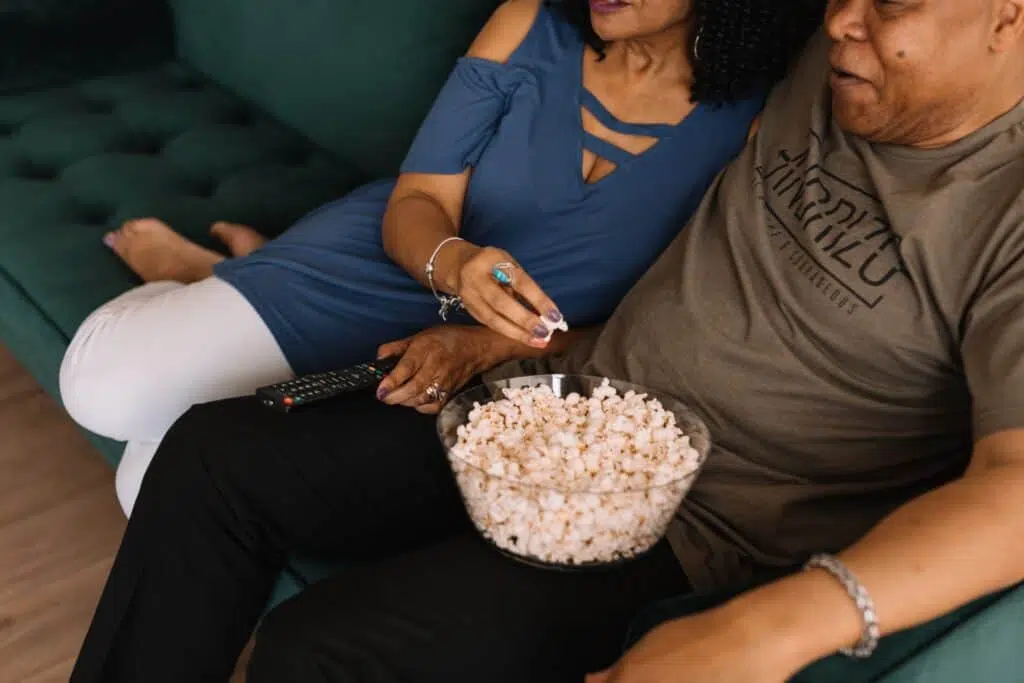 The World Is Yours is perhaps France's answer to the movies of Guy Ritchie: a fast-moving, witty and invigorating comedy-drama. Farès is a small-time drug dealer looking for a way to make some serious cash when he finds out that his Moroccan mother has gambled away his life savings. To recuperate his losses, he embarks upon an ill-fated drug run in the south of Spain, where things quickly go from bad to worse.
This impressive film has some wonderful comedy moments and certainly doesn't take itself too seriously. The World Is Yours pokes fun at many French stereotypes and offers an exciting and highly entertaining spectacle.
Tony is a young motorcyclist with a promising career ahead of him when he is suddenly forced into working for the mob in order to bail out the mother of his child. To pay off her considerable debts, he agrees to make a series of drug runs on his motorbike, in increasingly dangerous situations. As the stakes rise, Tony is drawn deeper and deeper into Paris' dark criminal underbelly.
The premise of this action thriller makes for some spectacular road scenes and bike chases, with a number of impressive action set-pieces that will definitely get your pulse racing. It might not be an original premise, but this slick movie is so well executed that it's destined to be a crowd-pleaser.
The Wolf's Call offers a somewhat unlikely setting for an action thriller, based on the life of a submarine sonar technician named Chanteraide, tasked with listening and interpreting all of the sounds that are picked up by the submarine's sonar technology. Strange as it may seem, these technicians are famed for their impeccable hearing and ability to identify enemy ships, and Chanteraide holds the fate of the entire crew in his hands. As the tension escalates, Chanteraide finds himself in the midst of a potential nuclear conflict, and only he has the skills to defuse the situation.
This thrilling underwater adventure is an exhilarating watch, despite the implausibility of the storyline, and you're sure to be gripped to your screen until the final moments.
---
Best French Drama Movies on Netflix
French cinema is arguably at its best when it comes to drama, offering original cinematography and wonderful dialogue. Watching a French drama movie with subtitles is a great way to improve your language, whether it's by listening to the poetry of elevated discourse or the gritty slang of the Parisian suburbs.
These French dramas are sure to draw you in, allowing you to immerse yourself in the characters, places and stories they depict.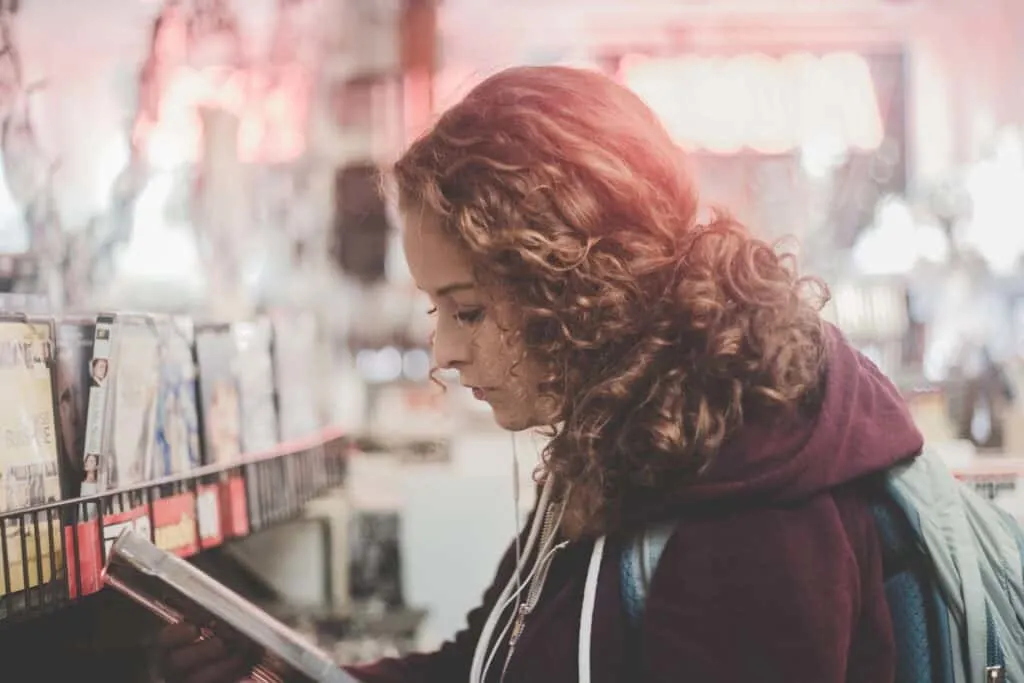 Cézanne et Moi paints a vivid picture of the turbulent friendship between renowned painter Paul Cézanne and legendary novelist Emile Zola. Charting their relationship from their earliest meeting as young men, this romantic biopic does an excellent job of tracing the evolution of their friendship through trials of love, fame, success and rejection.
Both men are filled with anguish, terrified of failure and desperate to be recognised as geniuses in their own time. When Zola begins to receive rapturous acclaim following the publication of 'J'Accuse, Cézanne becomes jealous and the dynamic of their relationship changes.
This film is a tender portrayal of the close friendship between two very complex men, set against a gorgeous backdrop of 19th century Paris and the sun-kissed landscapes of Provence. If any French movie on Netflix is destined to inspire you to travel, Cézanne et Moi might be the one.
Read More: Movies Set in Provence, France
Divines is the first film from French director Houda Benyamina, and it certainly made an impact upon its release in 2016. This gritty, witty, thrilling drama follows two young women willing to do anything to get out of the cycle of poverty in the suburbs of Paris. Desperate to make enough money to change their lives completely, Dounia and Maimouna offer their services to local gangster Rebecca, who soon has them dealing drugs and engaging in petty crime.
This movie is an exhilarating watch, and Oulaya Amamra is excellent as the sharp-witted, sympathetic character of Dounia. If you're looking for a way to get a feel for French slang, this movie is an excellent option – you'll soon be speaking like a local.
Perhaps one of the most poignant French films currently on Netflix, Phantom Boy is an animated fantasy film focused on the unfortunate Leo, a young boy with a mysterious illness that keeps him confined to his bed in a Manhattan hospital. At night, however, he has a special secret – he is able to leave his body behind and float over the city of New York as an ethereal phantom.
This talent comes in handy when he teams up with a disgraced local policeman, and together, the two attempt to track down one of the city's greatest villains – The Man With The Broken Face.
This touching film is beautifully animated with a wonderful score, and one of the best fantasy dramas currently on Netflix.
Seyolo Zantoko is the African Doctor, a newly graduated Congolese doctor who, along with his family, makes the move from war-torn Congo to rural France. At first, the family struggles to fit into the traditional, conservative society that dominates the village and its surroundings. In particular, his wife Anne is disappointed not to be living in the bustling capital of Paris, and his two sons suffer bullying and xenophobia at the local school.
Seyolo faces an uphill struggle, but gradually earns the respect and friendship of his patients. This touching drama is based on a true story and is infused with warm humour to offset the potentially weighty themes.
---
Classic French Movies on Amazon Prime
Netflix offers a great range of recent French movies, but if you're looking for a classic, why not check out the selection on Amazon Prime? You'll find plenty of New Wave masterpieces available to rent, and there's plenty of French classics included in the Amazon Prime subscription. Here are a few ideas to help you get started!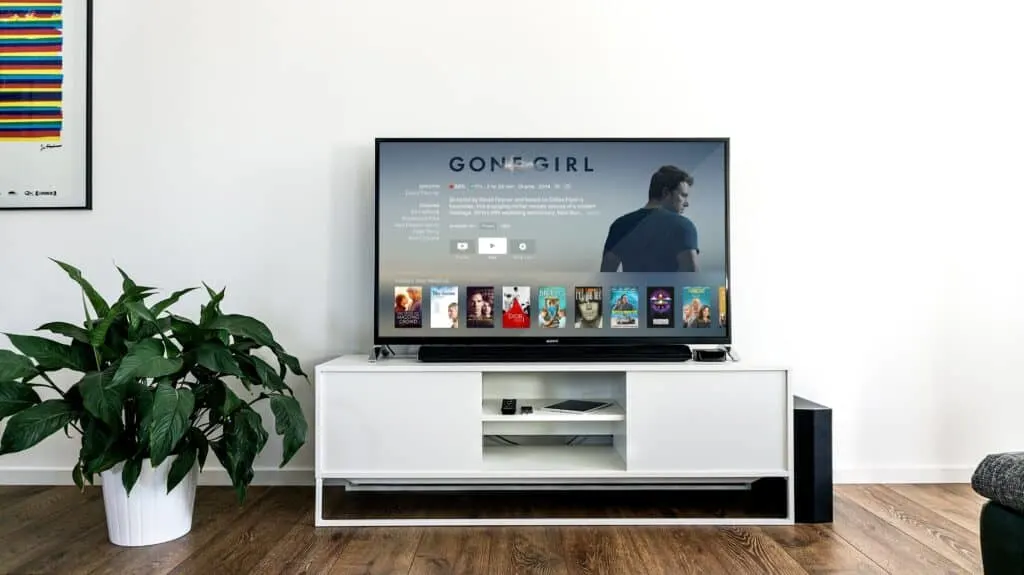 Jean-Pierre Jeunet's colourful, stylised Parisian romance became an instant hit across the pond upon its release in 2002. Seventeen years on, this film has lost none of its charm, and is sure to leave you yearning for Montmartre's dreamy streets and rooftops.
Audrey Tatou stars as the eccentric, big-hearted Amélie, a waitress in a Parisian café who moonlights as a matchmaker and tries to improve the lives of the people around her in small, subtle ways. Although the subject is a little whimsical, the sharp directing and use of quirky gags makes this film a joy to watch.
You can currently watch Amélie with a free trial of the HBO channel on your Amazon Prime account.
In Les Diaboliques, director Henri-Georges Clouzot gives us a dark thriller worthy of Hitchcock himself. The plot follows two women as they attempt to murder a sadistic schoolteacher – one of them his wife and the other his mistress. They succeed in their attempt but the movie follows the aftermath as their conspiracy appears to unravel before their eyes.
Simone Signoret and Vera Clouzot are excellent as the two killers, and the film sustains a marvellous tension right up until the final twist. A true classic of 1950s cinema that will leave you gripped all the way through.
The Storm Within, titled Les Parents Terribles in French, is one of Jean Cocteau's lesser-known masterpieces, at least outside France. An adaptation of a play written by Cocteau himself, the film focuses on the relationship between a mother and son, and the disastrous consequences when the son chooses to marry an unsuitable woman.
The action focuses tightly on the set-piece in Act Two, where the two lovers fall into a trap of lies of their own creation. This clever, gripping movie is Cocteau at his best, and is a fine example of an intense family drama.
Rendezvous in Paris is a classic homage to the French capital, the ideal setting for a love story. This film tells three stories at once, allowing director Eric Rohmer to fully explore the rich tapestry of romance, including lust, desire, and betrayal.
Each story explores a different theme, pointing acutely to the complexities of love in a modern city, and the gorgeous shots of Paris form the ideal backdrop for the film, while allowing the dialogue to shine.
If you're looking for a heart-warming romance this autumn, Rendezvous in Paris is exactly what you need.
---
---
The current selection of French movies on Netflix and Amazon offers a wonderful way to get a feel for French language, culture and humour, in addition to being great movies in their own right. Simply sit back, enjoy and soak up the French vibes, and do send in the recommendations of your own favourite French films on Netflix!
Pin this for later!