Autumn season in France is the best time of year to get to know the heritage, gastronomy and culture of French towns and cities. When the hordes of summer crowds have disappeared, tables in the finest restaurants become available, museums, art galleries and wine tours are more peaceful and there are lively celebrations and festivals to enjoy almost everywhere.
In fall, leaves begin to change on the trees, the city's parks, gardens and vineyards transform into shades of gold, bronze and red, and fall foliage litters the pavements. These vibrant fall colours in France, make this time of the year a photographer's dream.
Whether you are planning a gastronomy related trip to Bayonne or Burgundy, wish to discover the rich history, art and architecture of Lille, Bordeaux or Paris or prefer basking in the autumn sunshine in Nice or Provence, our guide to French autumn locations will inspire you to book your next holiday.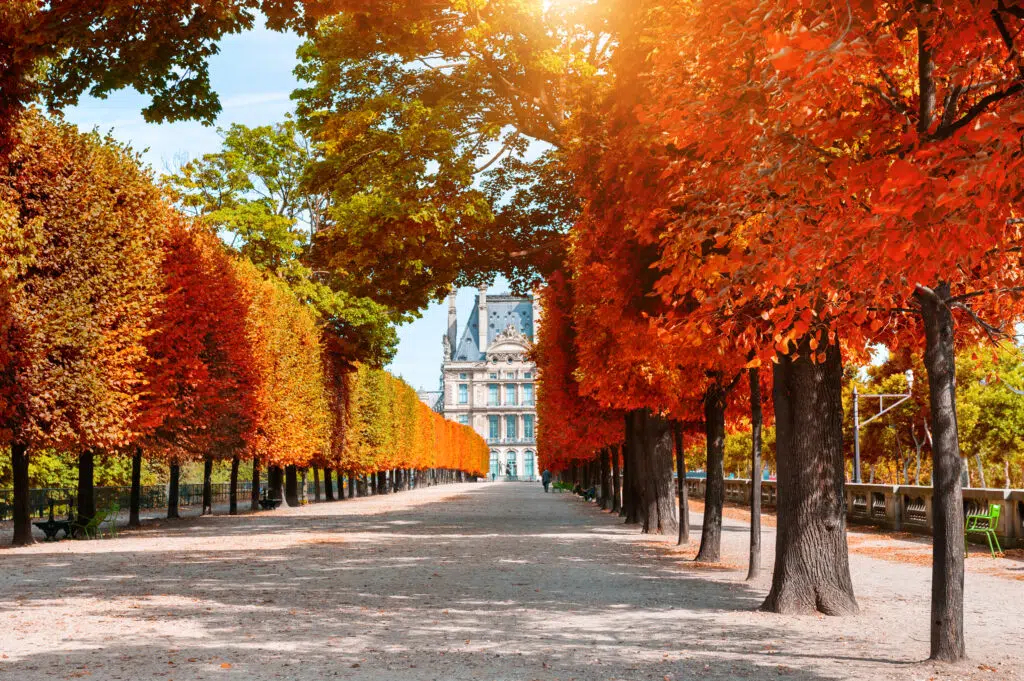 ---
Fall Weather in France
The weather in France in fall can vary, depending on where you decide to stay. For example, most cities – coastal, inland and alpine, remain pleasant and warm in September, with the Côte d'Azur, Provence, Loire Valley and Bordeaux regions still reaching in excess of 22 to 24 degrees Celsius.
In October, daytime temperatures drop to around 15 to 18 degrees Celsius (lowest in the north), and in November, the weather becomes a lot cooler reducing by a further 3 or 4 degrees Celsius across the country, with a greater chance of rain.
However, these are perfect times to immerse oneself in the history and culture of cities and sample bountiful fresh produce from local markets, and as a bonus, you'll find that flights and hotel rates can be a lot cheaper than in the high season of summer.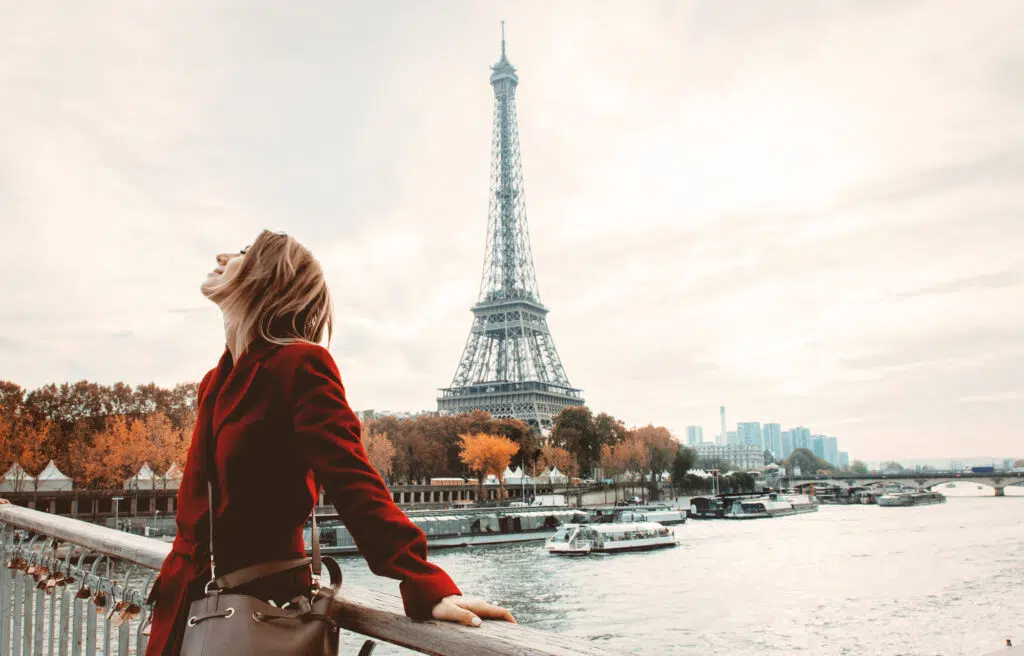 Best Places to Visit in France in Autumn
The Autumn months from early September to late November, are perfect times to experience all regions of France without tourist crowds.
It's a time when festivals are abundant, food and wine are plentiful and when autumn colours and landscapes are at their most scenic and magical. If you're searching for the best places to visit in fall, look no further, we have all the information you'll need to inspire your next destination.
LOIRE VALLEY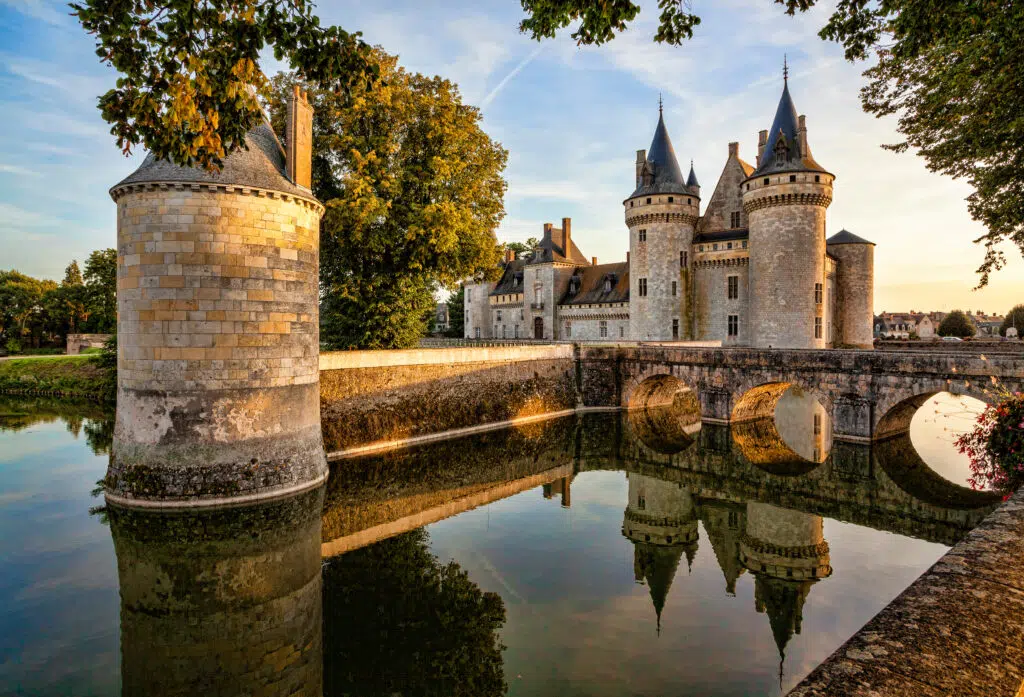 The Loire Valley, an area of around 800 square kilometres in Northern France, is lush and green, punctuated with grand fairytale chateaux, medieval riverside villages, and home to some of the country's finest food and wine.
Include the city of Orléans into an itinerary, famed for its Joan of Arc connections, and while there, take a trip to the nearby French Renaissance-designed Chateau de Chambord. This, the largest castle in the Loire Valley, offers incredible photo opportunities and has 15km of cycling routes to explore.
Spend time leisurely driving by the river to some of the 'Plus Beaux Villages de France', each with a rich history to discover. Whilst here, sample the wines and cheeses of the region. Don't forget to try the mouth-watering Tarte Tatin. The famous caramelized apple pie was first created in Sologne in the Loire Valley.
In late September, Festival de Loire takes place, a grand celebration dedicated to sailing of days gone by and hundreds of boats take to the river in Orléans.
If you plan to experience fall colours in France from mid-October to early November, Chateau de Chaumont-sur-Loire is an exciting place to be. The grounds are adorned with beautiful gardens and pumpkins in autumnal shades, and there are themed installations dedicated to art and nature showcasing works from local artists.
BURGUNDY
Words cannot do the French region of Burgundy justice. During fall months, while the rest of France is preparing for the winter months, Burgundy is wide awake, bursting with colour and scenic natural wonder.
Spending holidays in Burgundy is akin to stepping back in time, to a place where you can take pleasure in the simpler things in life, such as gliding along canals on a narrowboat, soaring above the French countryside in a hot air balloon, cycling through ancient villages or photographing blazing autumnal colours.
Fall season in France is a great time for foodies here. In Burgundy, you can seek out ceps or prized truffles in the forests followed by tastings at a local bistro or head for Beaune to one of the city's many Michelin star restaurants for a meal to remember. Alternatively, enjoy wine tasting on a vineyard tour or, if you prefer to become even more immersed in the process, book to join in with a local wine harvest in September.
History lovers will adore exploring Burgundy's medieval villages such as Noyers-sur-Serein, instantly being transported to an era where wine merchants once traded beneath arcade squares in the shadow of half-timber houses.
Alternatively, take a day trip to Flavigny-sur-Ozerain, a beautiful, fortified village famous for producing aniseed sweets for over 700 years. The fragrant aroma will lead you to the Benedictine Abbey where they are still curated today to an identical recipe.
PROVENCE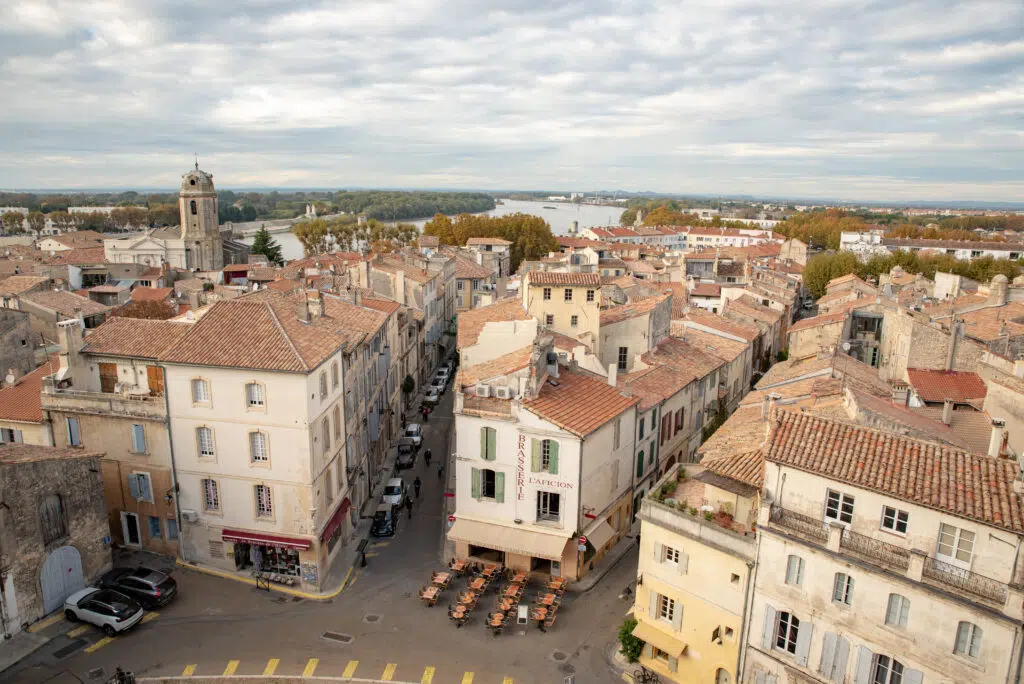 If you're considering spending autumn in Provence, the Mediterranean climate means the weather is still warm, dry and pleasant, making it ideal for cycling and hill walking.
The grape vines are golden and glowing and cherry orchards are in full bloom. The beaches of southern France may still be busy as the waters are warm to swim in, but it is also a better time to visit the main tourist attractions such as the villages of the Luberon, the Gorges du Verdon, the Calanques Natural Park, and the Camargue, with fewer crowds.
The month of September is still tourist season in Provence, and around Marseille, this month is marine-themed with events dedicated to all things maritime incorporating seafood feasts, scuba diving and boat excursions.
For motorcycle enthusiasts, Le Castellet hosts Bol d'Or mid-month. It's a fabulous race weekend with plenty of food, activities and partying.
Festivals are a highlight of Provence in October (primarily food-related) with the annual Fête de la Châtaigne (sweet chestnut festival) being a favourite. Here you can pick your own from the orchards and have them roasted by a stall vendor. There are also celebrations dedicated to everything from mushrooms and pumpkins.
Alternatively, if you wish to focus on music for a while, rather than food, Marseille hosts several autumn music festivals throughout the fall season with EDM music and Fiesta des Suds in October.
BAYONNE – FRENCH BASQUE COUNTRY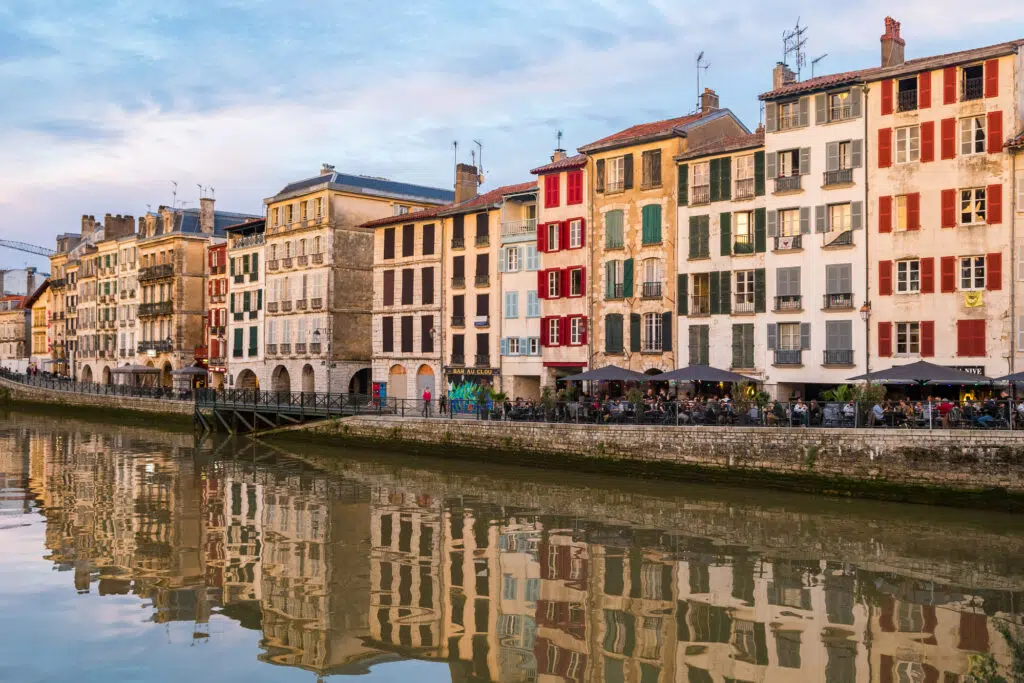 Bayonne in the French Basque Country may not be the first place that springs to mind for an autumn city break. However, this compact city has much to offer. With riverside timber-framed houses, narrow medieval streets, a Gothic cathedral, colourful markets and abundant art galleries and museums to explore, there's much to keep you entertained for a week or longer.
If you're visiting in September and wish to incorporate beach fun into your stay, elegant Biarritz and Saint-Jean-de-Luz are nearby, or you can choose to experience the great outdoor activities, indulging in a spot of hiking, cycling, golfing or surfing.
Bayonne is also one of the best places to visit in France in October. The Basque Cake Festival takes place over the space of a weekend, where visitors can try melt in the mouth cakes filled with custard and accompanied by local black cherry preserve. Also in the same month, global artists display their recent works in the city which transforms into an open-air theatre.
Bayonne is the French capital of chocolate, and local chocolatiers have been creating the product here since the 17th century. During November, the city opens its workshops and visitors can experience chocolate tasting and partake in guided tours to learn all about the creative process.
NICE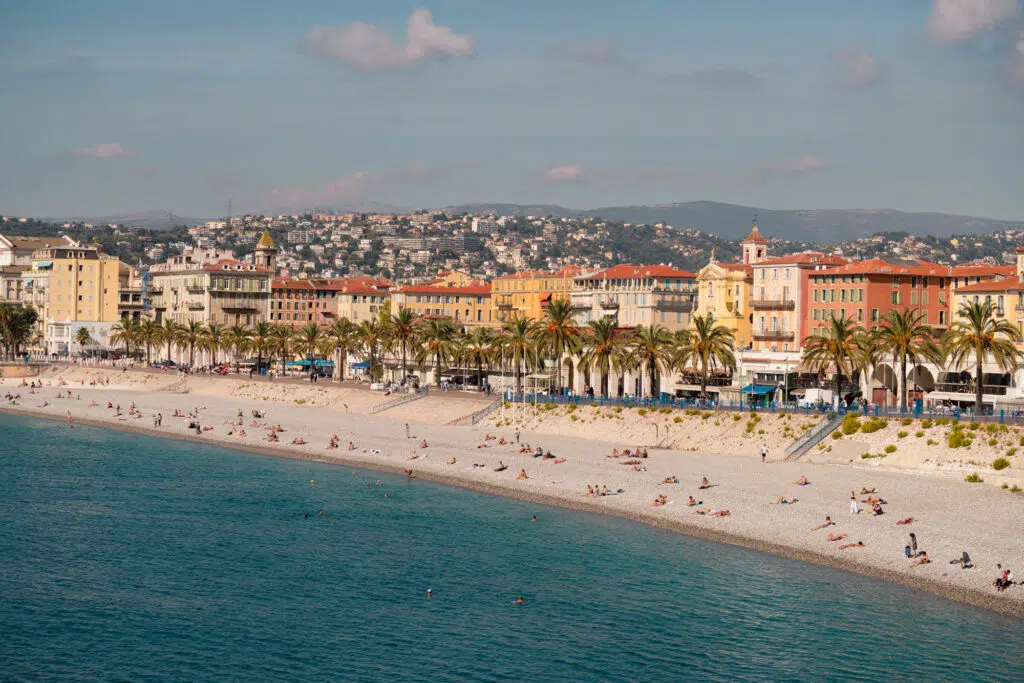 With over 300 days of sunshine, promenade walks, an outdoor Old Town market selling fresh flowers and peppery socca snacks, stunning coastal walks and buzzing nightlife, the seaside city of Nice on the French Riviera attracts visitors from all over the world during the autumn season.
September in Nice is akin to the summer months, with mild temperatures around 22°C, still warm enough for swimming, sightseeing and sunbathing. Nearby in Beaulieu-sur-Mer, a classical music festival is held in an enchanting setting, highlighting both local and international talent.
In October, the city hosts the Nice Short Film Festival. It's a much-anticipated event for young European creators and is hosted in various theatres throughout the city.
If you're planning a holiday to France in November, Nice is a great option. Free afternoon concerts are held in the city, there are flea markets where you can browse for treasures, and on the third Thursday, the new annual batch of Beaujolais Nouveau wine is unveiled to a huge celebration!
LILLE
The historic French city of Lille is located just 2 hours north of Paris and can easily be included in a two-centre holiday. The city is teeming with Baroque architecture, and buildings such as La Vieille Bourse, the old stock exchange, have a distinctly Flemish look. In fact, in parts, this city feels more like Belgium than France.
One highlight of the city is Palais des Beaux-Arts. This gallery boasts the second largest art collection in France following the Louvre with works displayed by Monet, Manet and Rubens.
Lille's Old Town offers incredible shopping opportunities with dozens of boutiques, homeware stores and traditional chocolatiers. Alternatively, feast on delicious treats in a creperie or bistro in the city's bustling restaurant area known as Rue de Gand.
Autumn months are a good time to catch a ballet performance or opera in Lille, to visit the city's museums, or if you plan to holiday from mid to late November, you will be treated to the handicraft, mulled wine and gingerbread stalls of Lille's Christmas market.
PARIS
Paris in autumn sets a stunning scene. The French capitals' major attractions are less crowded and it's easier to visit the Louvre, Sacré-Cœur, Eiffel Tower and the Arc de Triomphe.
Fall in Paris is a wonderful time of year for taking a walking tour, strolling in Jardin du Luxembourg or Tuileries Gardens, browsing stores along the Champs-Élysées, and spending time in the bohemian Latin Quarter, frequenting underground jazz bars and sipping coffee in historic squares.
In early October, Montmartre Grape Harvest Festival takes place at a historic vineyard in the 18th arrondissement. Over 40+ bars and restaurants in the capital city take part in the annual event, which includes street entertainment, artisanal product tastings, exhibitions and walks.
Heading to Disneyland Paris? In late October the theme park has a whole programme of Halloween events and themed decorations.
BORDEAUX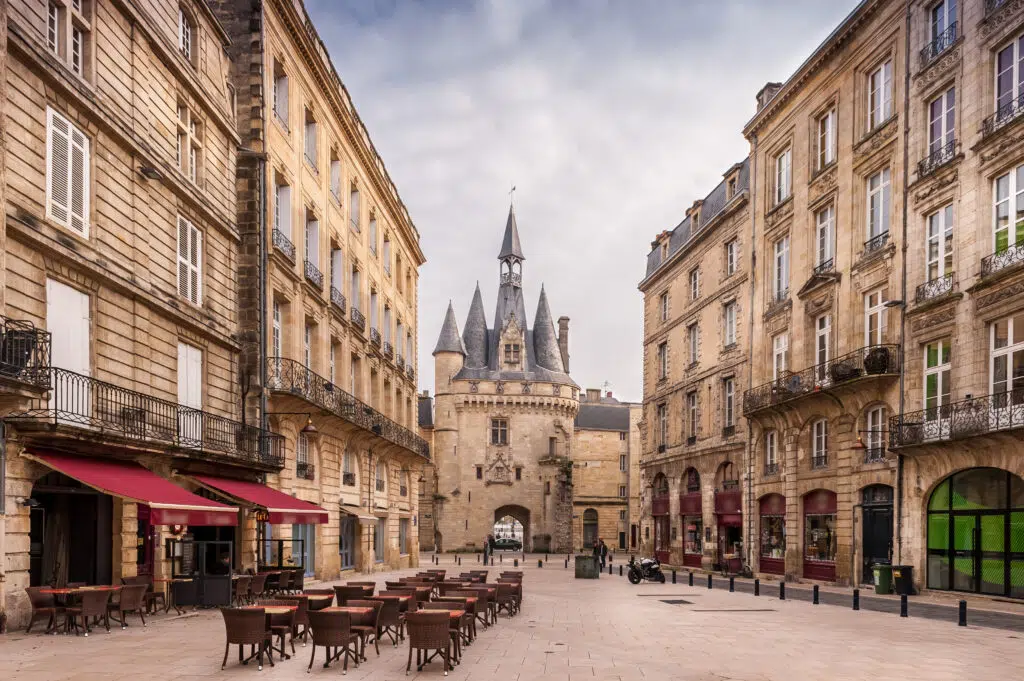 Bordeaux is an exciting city to visit in fall, especially if you are a food and wine connoisseur. The surrounding area has over 6,000 wineries ripe for touring (many close at the end of October) and the city itself is packed with hip bars and eateries.
Bordeaux boasts an array of historical, natural and cultural attractions too, with a Roman amphitheatre, botanical gardens blanketed in warm shades of brown and gold and an elegant promenade Quais de Bordeaux flanked by magnificent 18th-century buildings.
Don't leave without visiting La Cite du Vin (the city of wine), the Museum of Aquitaine and Porte Cailhau. At sunset head for the Miroir d'eau, and marvel as Palais-de-la-Bourse reflects on the glass-like water mirror on the pavement.
When it comes to cultural events, Bordeaux doesn't disappoint either. During October both the Women's Film Festival and International Festival of Arts of Bordeaux Metropole take place and in November, Bordeaux's Autumn fair allows you to browse festive gifts for friends and family before the peak rush begins.
TOULOUSE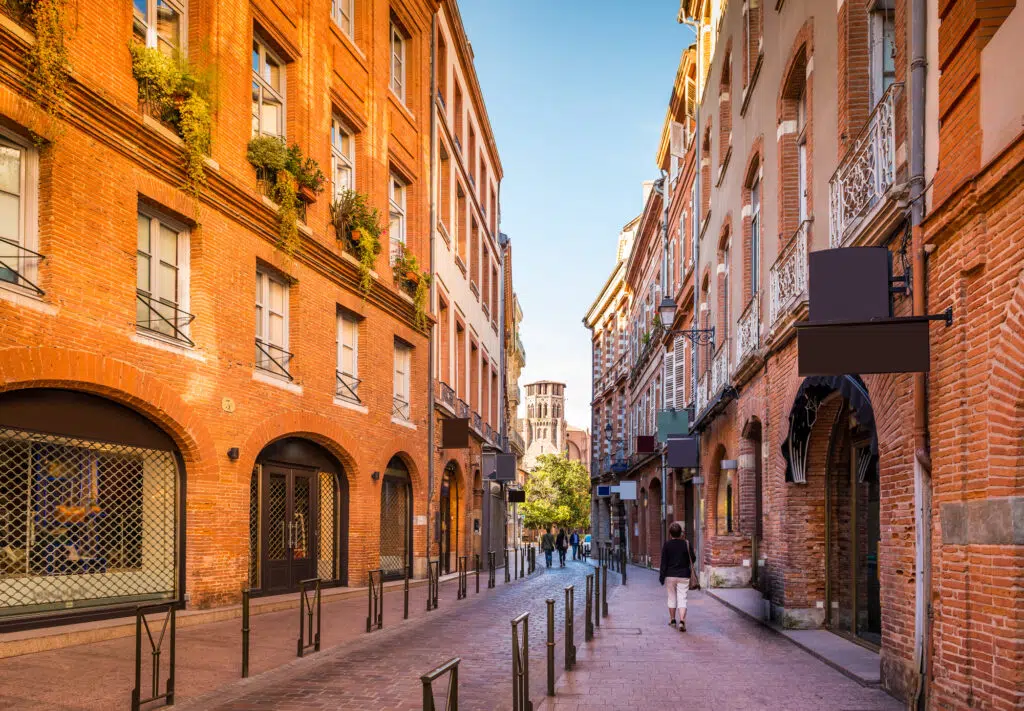 Tucked away in the south of France, in the romantic Occitanie region, Toulouse is often bypassed on route to Carcassonne or other scenic villages of the Midi. However, this pretty 'pink city' is actually a cultural powerhouse, brimming with museums, exhibition centres and art galleries showcasing all genres.
Begin an exploration at Toulouse Museum in the centre. It's the second largest museum of natural history in the country. Time your visit to coincide with the sunset from the riverside park nearby, as the setting sun turns the city skyline pink creating an enviable Instagram opportunity.
Further museums to visit include the Bemberg Museum set inside a 16th century mansion which houses paintings by Degas, Matisse and Monet or the Augustine's Museum located in a monastery and filled with sculptures from medieval times.
If technology is more your thing, take a guided tour of Aeroscopia which tells the story of French aviation or venture to Halle de la Machine, with its obscure robotic exhibits.
France in autumn is the perfect time for alfresco dining and Toulouse is a city filled with elegant, architecturally pleasing squares lined with chic cafes and restaurants, where you can while away hours simply soaking up the atmosphere.
CHAMPAGNE REGION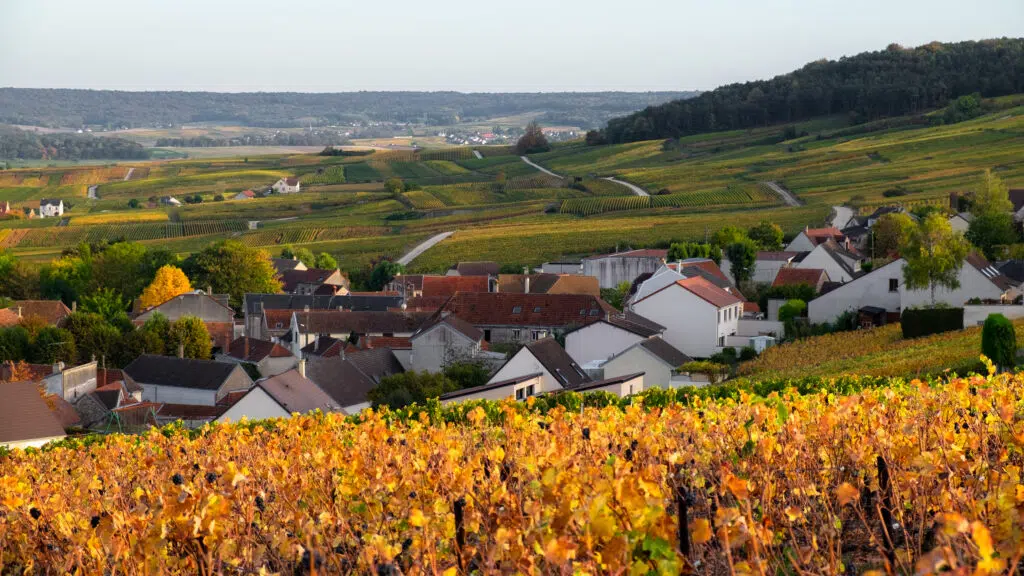 The champagne region in northern France is a region perfect for spending leisurely autumn days. The area is home to some of the world's finest champagne producers including Maison Mumm, Champagne Tattinger, Moet & Chandon and Veuve Cliquot. Visit from mid-September to mid-October to see France's wine regions change from green to bronze, take a tour and sample the bubbles with canapes in an elegant champagne house.
The historic city of Reims delights with 4 UNESCO World Heritage Sites and an impressive cathedral which has crowned 25 kings of France. Reims Cathedral is as iconic in stature as the Notre Dame Cathedral in Paris and much less crowded to visit.
Also don't miss the Palace of Tau and Reims Saint-Remi Basilica which dates to the 11th century. If you adore all things Art Deco, take a detour to 1920's styled Carnegie Library next to Reims Cathedral. The experience is akin to stepping onto a themed movie set.
Alternatively, head underground to the Gallo-Roman cryptoporticus. Once a grain storage area, the arched rooms host temporary art exhibits throughout the year and conjure images of days gone by.
---
Hopefully, we have given you plenty of inspiration as to where to visit in France this fall and where to attend some of the country's iconic wine festivals. From Burgundy, Bordeaux and Bayonne to the Loire Valley, Lille and Provence, there's an autumn stay in France suited to everyone in your travelling party.