France is a dream destination for many. Whether you've been lured in by the romantic whimsy of Paris, the sun-soaked coast of the South of France, or the fairytale-like villages of Provence, you won't regret booking a holiday in la France.
But while the dream does indeed become a reality for many, some visitors are caught out if they arrive unprepared.
I've put together some insider tips on the culture, etiquette, eating out and getting around in France, to make sure you make the most of your time in this enchanting country.
Here are my top 30 things to know before travelling to France.
---
General Tips for Travelling to France
France is not just Paris
France doesn't begin and end in Paris! Too many visitors visit Paris and then declare that they've 'done' France. France is such a wonderfully diverse country, with a whole host of different micro-climates and cultures.
It's important to sample more than one if you want to experience France properly. Go to Paris by all means (I encourage you to!), but know that the rest of France has a lot to offer as well.
Find some of the best places to visit in France (besides Paris) here.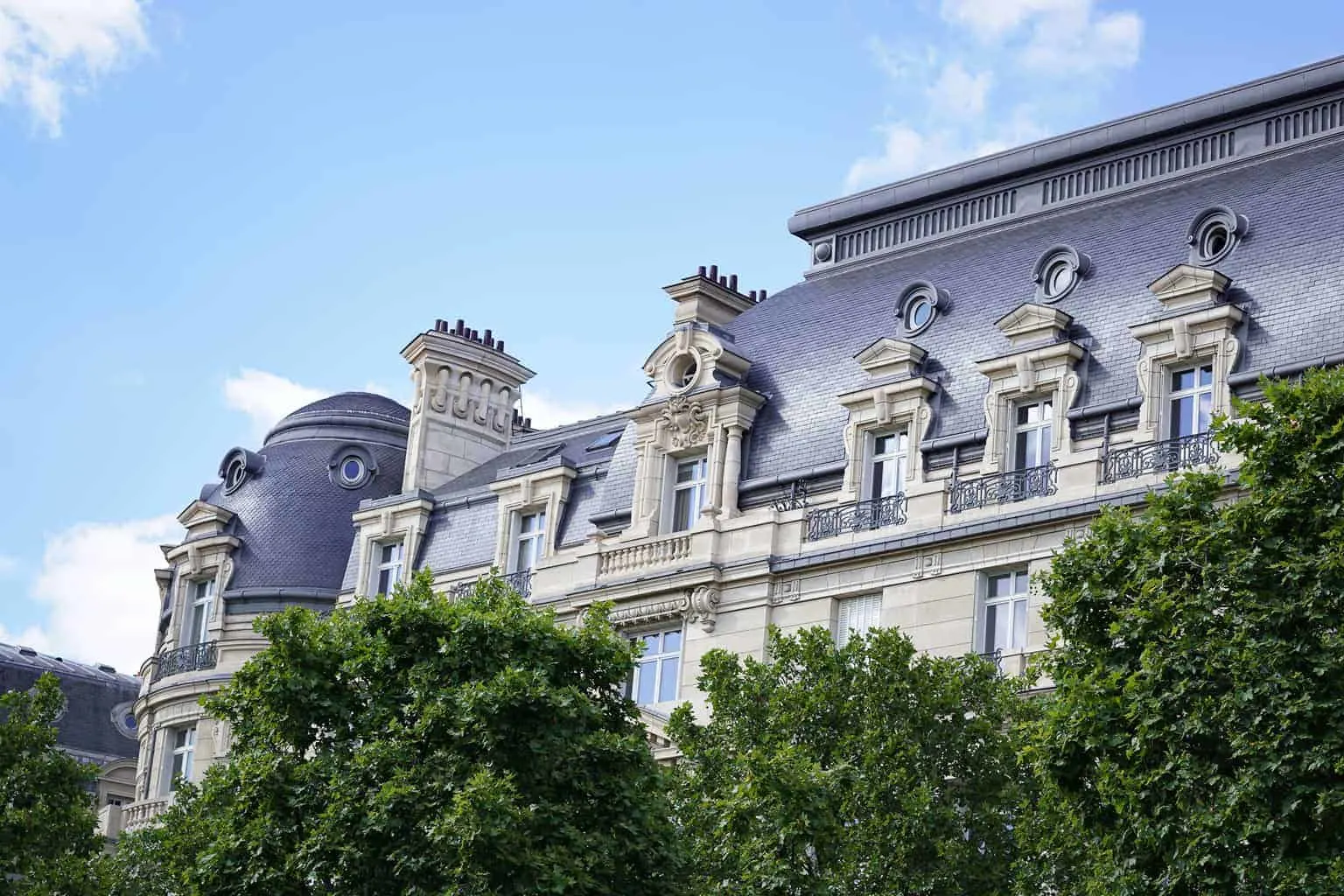 Geographically interesting
As I touched on above, France is one of the most geographically diverse countries I've ever visited. From the stunning Calanques bordering the Mediterranean to the mighty ochre canyons of Roussillon and Rustrel, to the pine-fringed plains of the Landes, the volcano-studded Auvergne, and the mountainous wilderness of the Pyrenees.
Each landscape is unique, and each deserves to be explored – if you have the time.
Travel off-season for a better experience
Not surprisingly, July and August are the busiest months to travel to France. The entire country, and indeed most of Europe, are on school holidays, meaning lots and lots of people on holiday. If you want to avoid the crowds, come before June or after September.
Getting cash from the ATM is cheaper
Avoid unnecessary exchange fees by withdrawing cash from any bank ATM in France. Just make sure you clear it with your bank beforehand that your card will work in France. And always travel with two cards just in case one is swallowed up (I've been there!).
Extra Tip – Pick up a local SIM card to save on roaming charges and stay connected.
Cash is king
Not every shop will accept your card as a means of payment. It's important to have cash on hand at all times, or you may find yourself in deep water. Some shops selling inexpensive goods, such as the baker, will require you to spend a minimum of €10 to use your card. That's a lot of baguettes!
Always keep your ID on you
Did you know it's the law in France to always carry ID on you? And technically, your driver's licence won't suffice. ID has to be in the form of a national identity card or passport.
Cultural Tips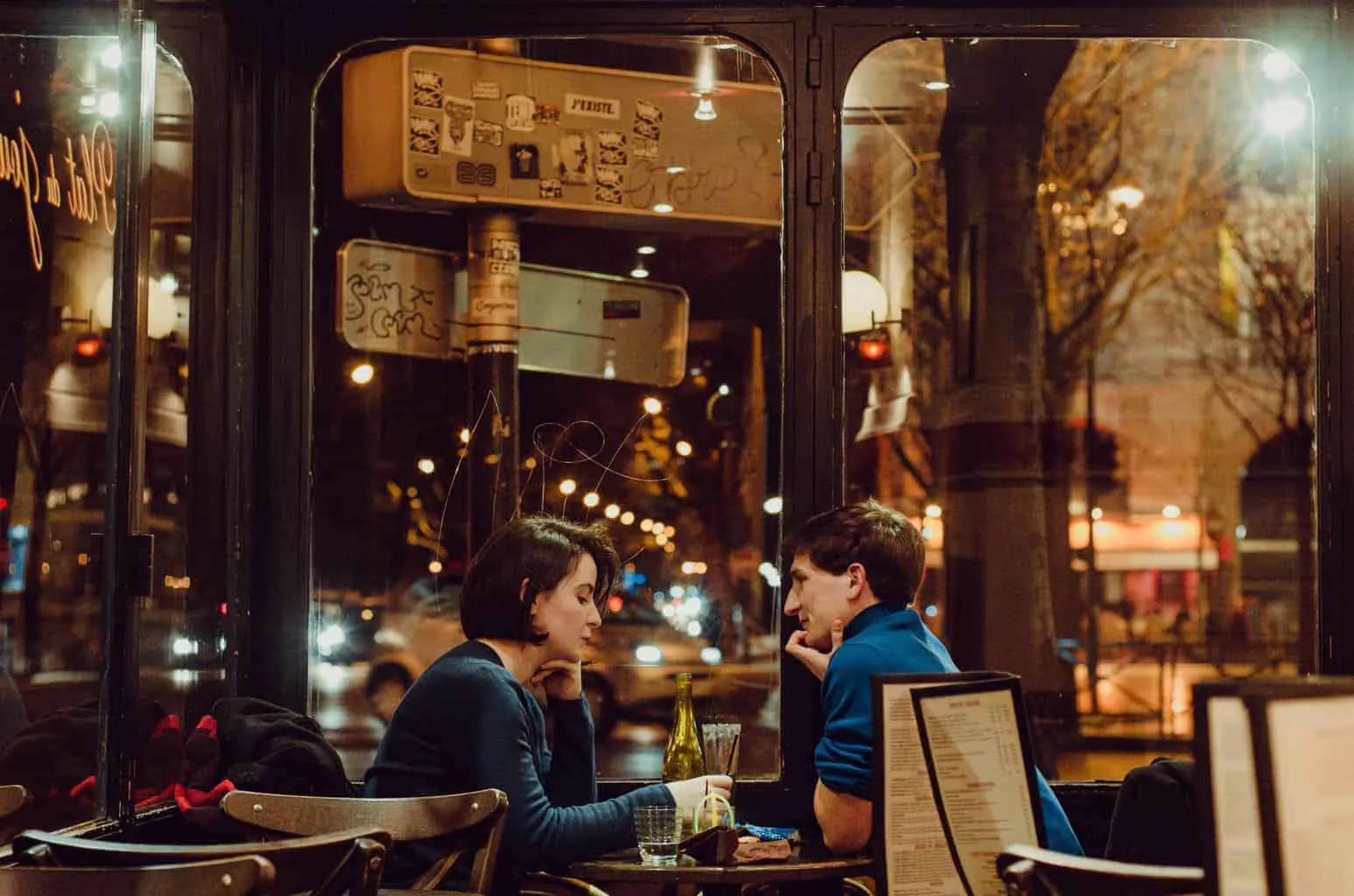 Courtesy is key
Always, and I mean always, say Bonjour or Bonsoir (hello/good evening) before saying anything else. Not doing so is considered very rude, and you can expect to be met with gruffness if you launch into a conversation or request without uttering this word – possibly the most important word in the French vocabulary – first.
The French aren't rude – Unless you are
Most 'rudeness' stems from cultural misunderstandings. From foreigners not taking the time to understand the French etiquette (see above and below) and then getting bristly when the service they receive is less than stellar.
Of course, there are exceptions to the rule, I've heard those same rumours that rudeness is like an art form in Paris. But for the most part, they are just rumours. If you're met with indifference, don't take it personally. The French just don't do enthusiasm well!
Try to learn a few basic words or phrases before you go
For the most part, you can get around in France just fine without knowing any French at all. But you're guaranteed a better time if you make a little effort to speak the language. It can be as simple as learning Bonjour (hello), S'il vous plait (please) Pardon (pardon/sorry – particularly useful in crowded places), Merci (Thanks) and Au Revoir (goodbye).
But you'll go even further if you can attempt to ask for what you want in French. It's normally at this point the person on the other end will take pity on your awful French and revert to English to help you out. But your efforts are always appreciated.
To kiss or not to kiss
Ah, the dreaded bises. I'm yet to get the hang of when to shake hands and when to kiss – and I've been living in France for over 2 years! And don't even get me started on how many kisses are appropriate. Too often have I pulled away too quick, or gone in for a third only to find myself met with an awkward look on the other person's receding face.
The safest bet here is to become a master of body language. It may make you look a bit stiff, but following the other person's cues is always going to be a safer bet when in France. A nervous wave just won't do it here.
Smoking is commonplace
Unlike many parts of the world, smoking hasn't yet become unfashionable in France. You can expect to be met with a plume of smoke every time you leave a building, sit at an outdoor cafe, or simply walk behind someone in the street. Even queues aren't immune.
The best way to deal with it if you aren't a smoker is simply to write it off as part of the culture and try not to let it bother you. Or eat indoors.
Keep your tone low
Speak loudly in France and you'll bring unwanted attention to yourself. Perhaps unfairly (my 5-year-old hasn't yet learned there is a volume between whispering and yelling) this rule of etiquette also applies to children.
Dress the part, or stand out
Contrary to popular belief, not everyone in France is a style icon. But, as clichéd as it sounds, the French do seem to have an effortless style that makes them seem much chicer than the average foreigner. There are a few subtle rules to observe if you don't want to stand out too badly.
Jandals (otherwise known as flip-flops or thongs) are reserved for the beach, bare feet just aren't acceptable anywhere, and gym wear belongs in the gym.
Food & Drink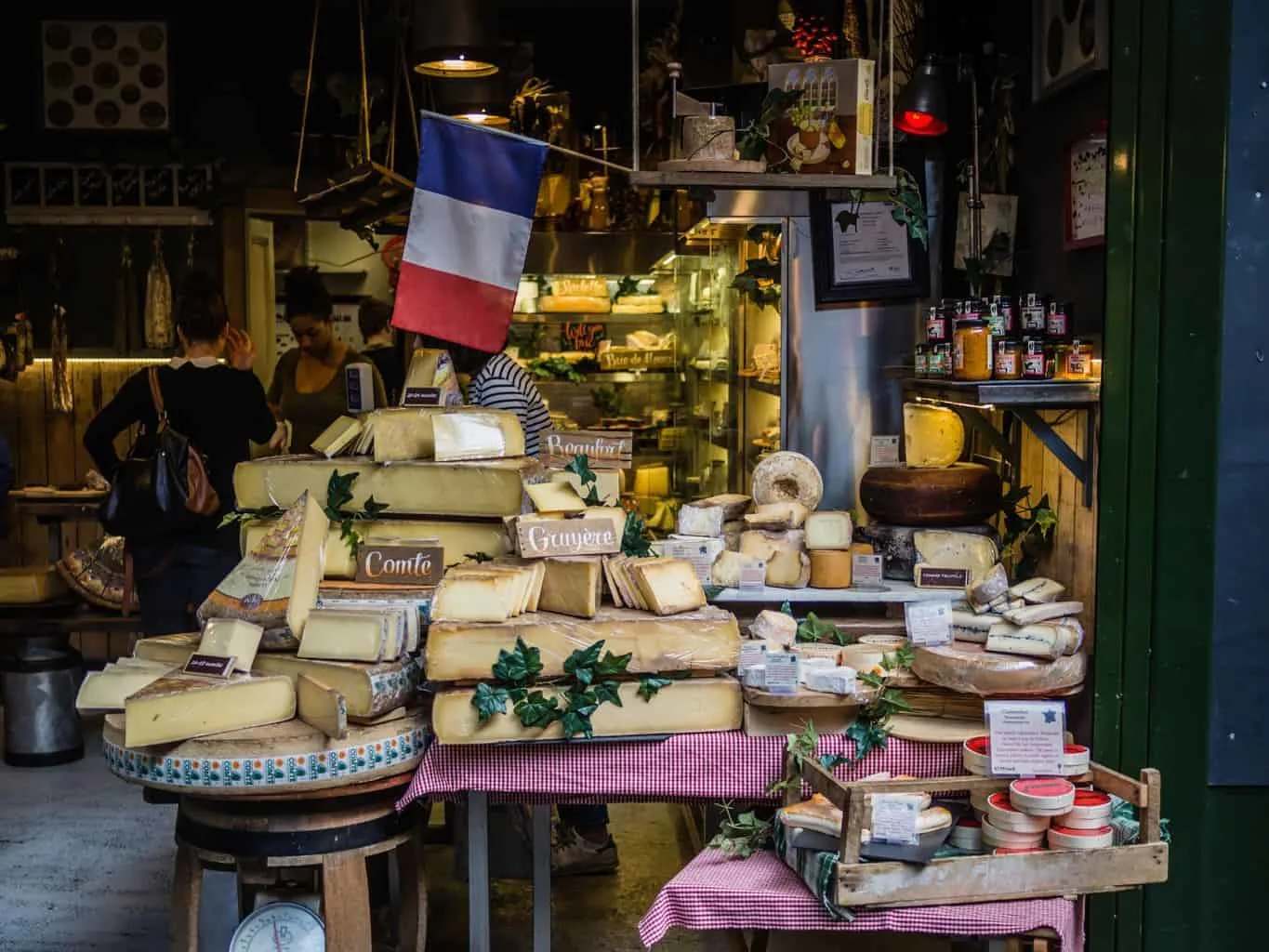 Know your meal times, or you may not eat at all
One thing the French won't budge on is the importance of set meal times. Breakfast is simple, and it's eaten early. Lunch is lingered over from 12-2pm. And don't even think about eating dinner before 7.30/8 pm.
This means if you find yourself peckish between meals, you might come up short when looking for somewhere to eat. This can be particularly tricky when travelling with kids – if yours also turn into demented monsters past 8pm!
Adapt to espresso
The coffee struggle is real in France. Don't get me wrong, the French know their coffee – hell, the country is basically run on the stuff. But you can forget any 'frills'. Basically, you can have it black, or black with a bit of milk and sugar.
Try for anything else and you'll undoubtedly end up disappointed. Take it from someone who used to live on soy lattes, your best bet is to learn to love it black.
Cheese is not an entree
In New Zealand, cheese is often served alongside an aperitif, or occasionally after dessert. In France, it's strictly served after the main and before dessert.
Ask for the bill – or it won't come
It's not uncommon for locals to sit at a cafe table for hours after they've finished their meal. French waiters won't impatiently hustle you out the door once you're finished – quite the opposite. Unless you ask, they won't bring you the bill either. Practise after me "L'addition s'il vous plait".
Kids menus aren't a given
Children's menus aren't commonplace in France, although they do exist – especially in more touristy areas where businesses have adapted to foreign ways. Instead, children are expected to eat what their parents eat – and to do so without fuss.
Heading to France with kids? Test their knowledge before you go with this fun French quiz!
Cheap wine doesn't equate to bad wine
In some countries, it's commonly accepted that you get what you pay for when it comes to wine. In France however, you'll be pleasantly surprised at how affordable wine is.
Don't think you have to splash out at the restaurant to get something drinkable, sometimes the house wine – delivered by the barrel from the vineyard up the road – can be a very pleasant surprise!
Tipping is complicated
As a kiwi, tipping culture terrifies me! Why can't there just be clear rules? Since arriving in France, I've heard both sides of the argument. Some say it's not required. Others say it's always expected.
Nowadays I tend to tip if at a restaurant (5-10% is the quoted 'norm') but not if I'm sitting down for a quick coffee.
Make reservations
If you really want to try out a restaurant, make sure to call ahead for a reservation. Most French people wouldn't think of just turning up somewhere for dinner, which means that many restaurants simply won't have room for you if you turn up expecting a table.
Visit the markets for the best food
You can't go past the French farmer's markets for fresh and delicious produce. So skip the supermarket and hit up the farmer's markets instead – you'll save yourself some money too!
Getting Around France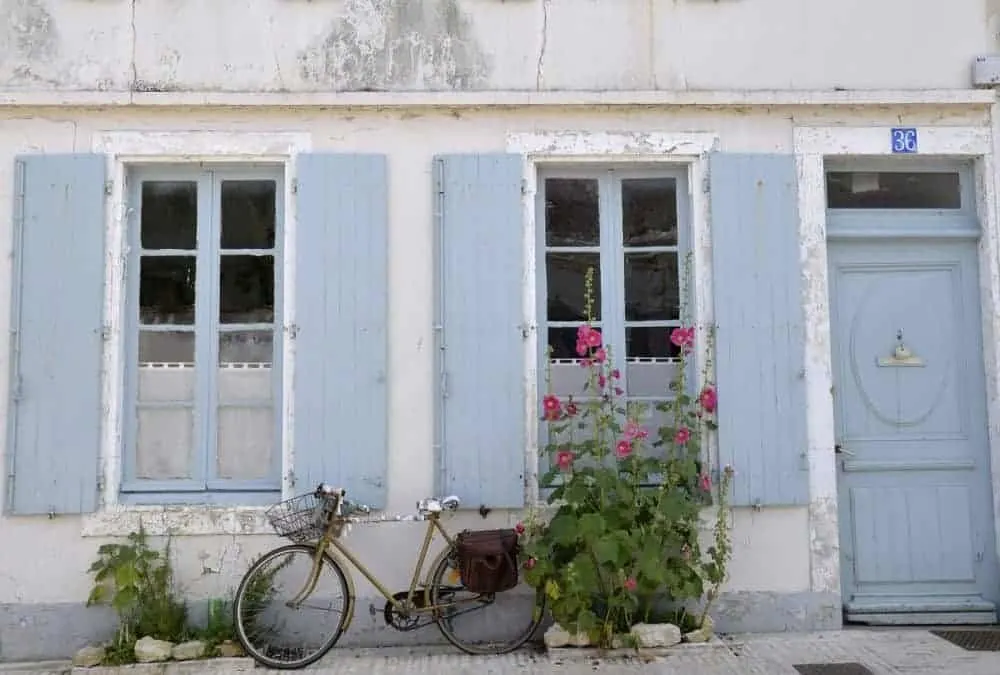 Ridesharing is a good option for solo travellers
France's answer to ride-sharing, BlaBlaCar, is becoming very popular. It's a great way to get around – often cheaper than the trains. And if you're travelling solo it can be a fun way to meet new people too! The only downside is that in rural, less popular areas, the 'rides' are going to be few and far between.
Trains are convenient – at a cost
France's train network is widespread and runs frequently (strikes aside). But it can be a costly option for travelling. If you're travelling on the TGV – Use the SNCF site to look out for cheaper fares marked iDTGV, or search over a month to find the cheapest days and times for travelling.
Striking Culture
The French love to strike, so much so, they've got a dedicated website to keep track of the strike action around the country! If you've got travel plans within the country be sure to check out C'est la grève (literally, "it's the strikes") for info that may affect your journey.
Toll Charges
Motorways in France have toll charges, so its best to work out how much you're going to have to cough up at the toll gates before you start your journey. Check the cost of your journey on ViaMichelin.
The alternative is to take the National roads – they may be slower, but it can be a great way to discover more of the country if you've got time up your sleeve.
Not all roads are created equal
Unfortunately, most GPS don't know the difference between a paved double lane road and a narrow country alleyway that's barely big enough for one car! When travelling off the beaten path (like around the villages of the Luberon Valley) use common sense and street signs as well as your GPS and you'll avoid awkward situations.
Operating Hours (or Lack Thereof)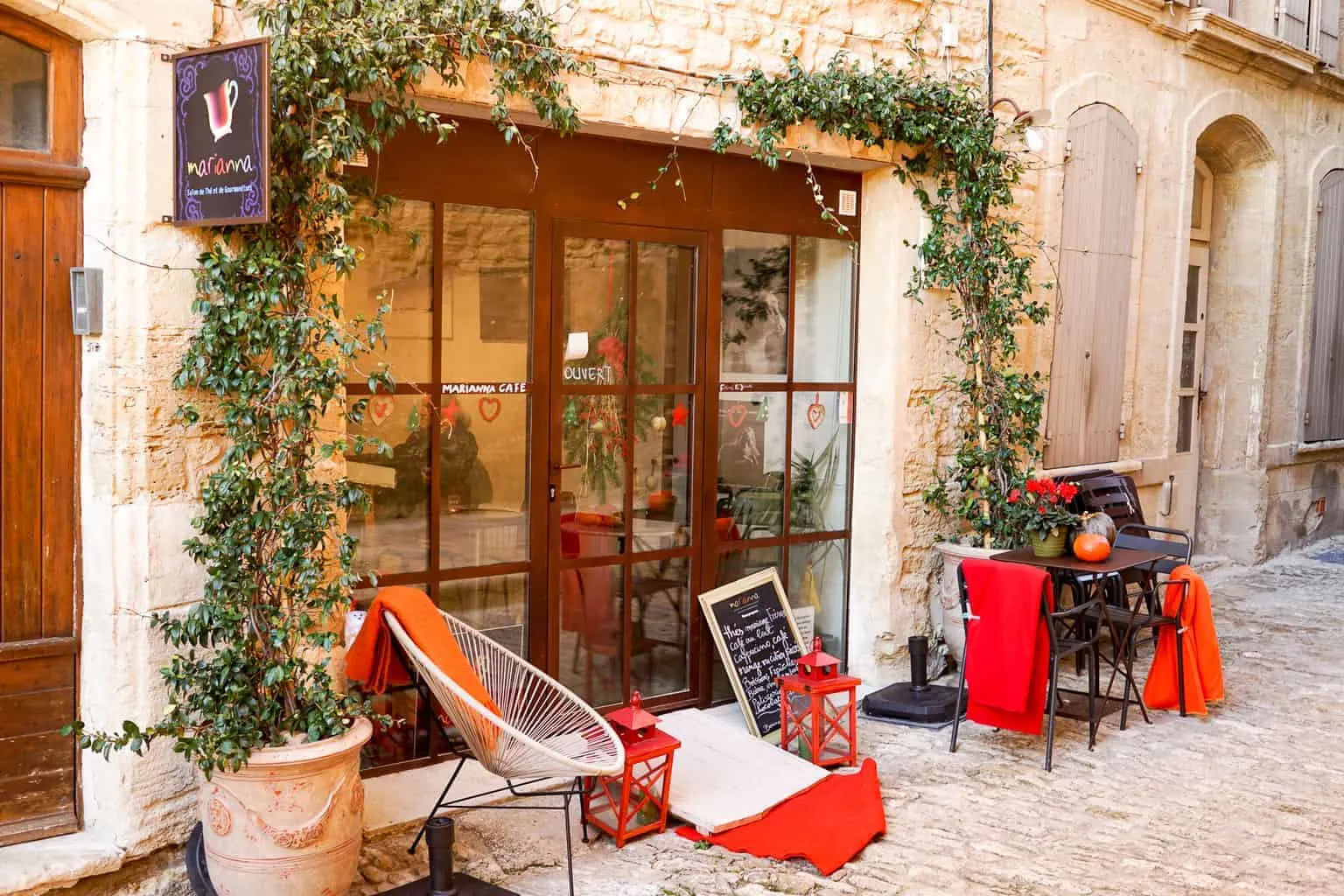 Sundays are for family
The country basically comes to a standstill on a Sunday. It's still very much a family day – where everyone gets together over a long lingering lunch. But times are slowly changing.
In some parts of the country, you'll find supermarkets open for a few hours in the morning. And in touristic spots, shopkeepers do have the option to open on a Sunday during the holiday season.
Don't expect to get anything done between 12-2
Likewise, many shops close their doors between 12-2 while the staff go to lunch. This goes for banks, post offices and some supermarkets too. But remember, you're best to go with the flow and eat at this time too, otherwise you'll be left without food until dinner!
And finally…
Holidays aren't the same as real life
If you've fallen head over heels during your holiday in France, you, like many before you, may be tempted to make the holiday permanent and move here! Although living in France can be an incredible experience (I'm not sure I'll ever want to leave!), just know that it's not an easy journey by any stretch of the imagination.
So before you start looking in the real estate agent's window, do yourself a favour and think about the realities of life abroad (in a country with a notoriously horrendous administration) first!
---
France is the most visited country in the world. And with so much to see and do, it's no wonder people from around the globe keep flocking back year after year. If you're not sure where to start planning your holiday, check out my travel in France archives for loads of inspiration!
Travelling in France is an incredibly enriching experience. Just make sure it's unforgettable for the right reasons!
Pin this for later: