The vibrant city of Paris has plenty to offer visitors of all ages, and even young travellers are sure to get excited about seeing the world-famous sights of the French capital. Kids love the picturesque streets of Montmartre, iconic monuments like the Eiffel Tower, and the brilliant children's museums in Paris. Yet, as parents, planning a family trip to Paris can sometimes be a little tricky.
The city has a reputation as a romantic destination for lovers, and it might not be the first place that springs to mind when thinking about booking a relaxing family holiday. However, with a little advance research, you'll find that there are plenty of fun things to do in Paris with kids, and many of the city's best sights are surprisingly family-friendly.
Surviving Paris with the kids in tow comes down to one thing – careful planning. It's worth taking the time to scout out family-friendly hotels, restaurants and attractions, and get the kids excited about the type of things they might like to see.
With a little organisation, your family trip to Paris will be relaxing, enjoyable and filled with fantastic new family experiences. Luckily, we've done the hard work and put together an essential guide to visiting Paris with children of all ages.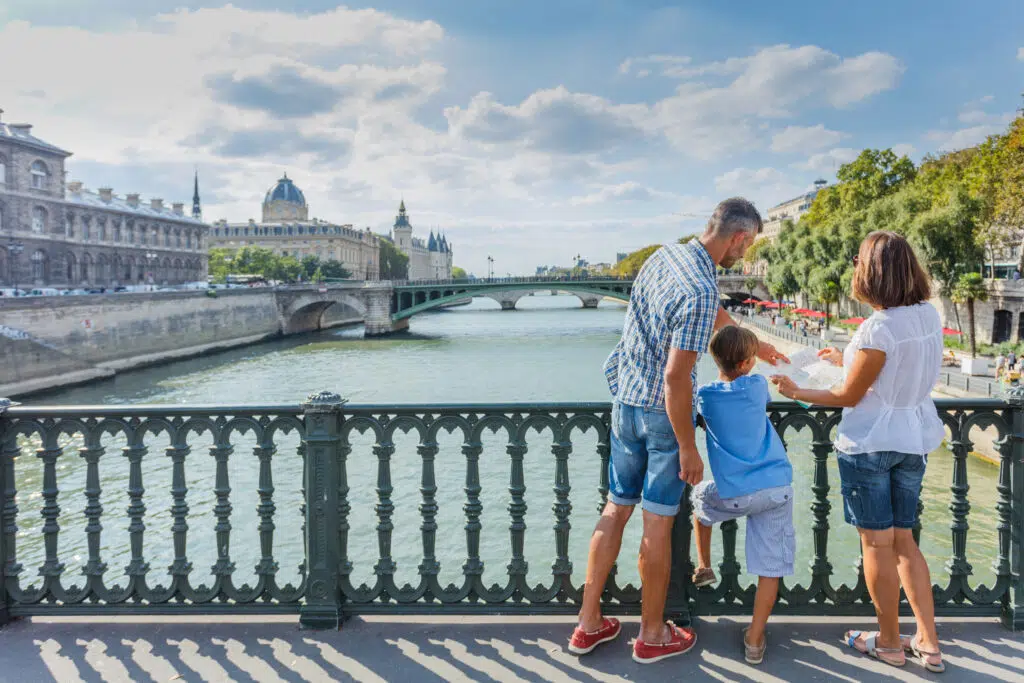 ---
Things To Know About Visiting Paris With Children
Travelling to Paris with kids can be a wonderful and rewarding experience. If you come well equipped and well prepared, your trip to Paris is likely to go down as a truly memorable family holiday. However, there are a few particular things to bear in mind if you plan to travel with babies, toddlers or teenagers.
Paris With A Baby
Visiting Paris with an infant may seem daunting but it certainly doesn't need to be. With sufficient preparation, you'll find everything you need to make sure your trip runs smoothly, and there is no shortage of things to do in Paris with a baby.
The city's wide boulevards are lined with cafes and terraces that provide ample opportunity for tired parents to stop, refuel and watch the world go by.
What's more, Paris is filled with beautiful parks and squares that are perfect for soothing a cranky baby away from the hustle and bustle of the busy streets.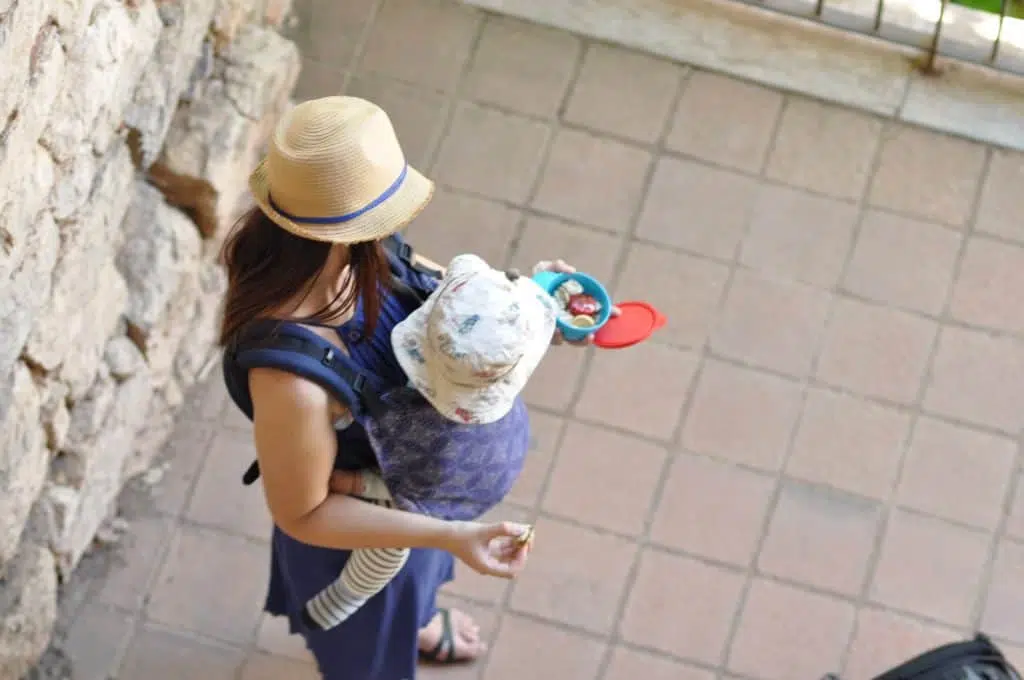 I'd recommend bringing a portable high chair for toddlers, as there's no guarantee your chosen restaurant would supply one. Also, leave the large stroller at home and opt for a baby carrier if possible.
Many buildings in Paris (including most Metro stations) are only accessible by stairs, and a bulky stroller is likely to prove cumbersome on busy streets or in crowded terraces. They're also forbidden in certain Paris attractions.
Instead of bringing everything you need from home, it may be worth renting some equipment from a provider such as Baby'Tems, a company that provides strollers, cots, car seats and high chairs for short-term hire to families visiting the city.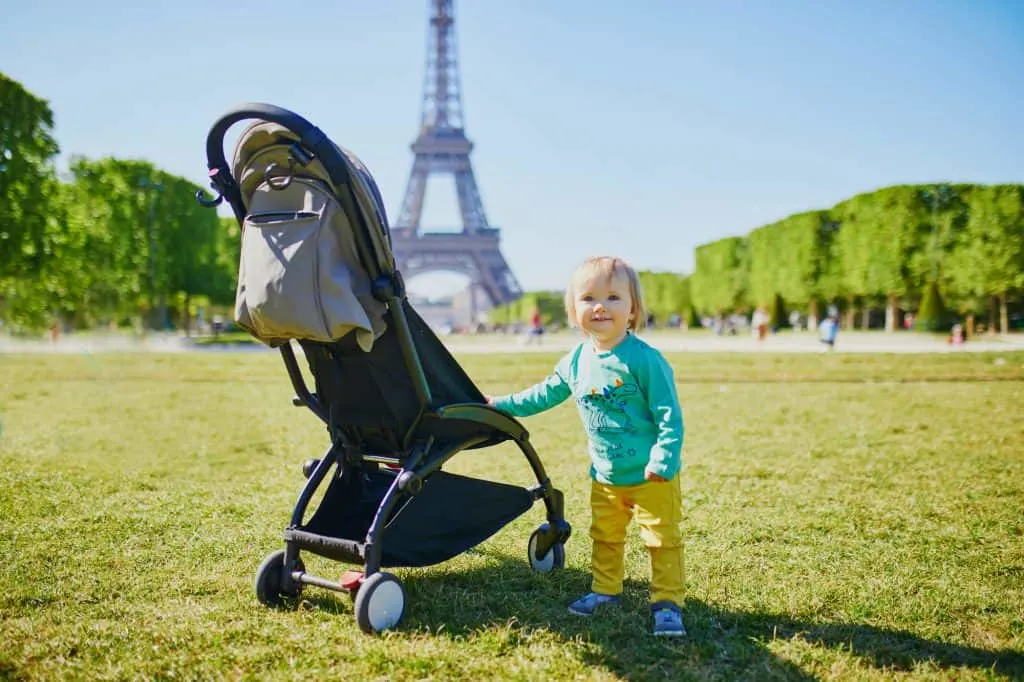 Some hotels are explicitly baby-friendly (see later in this article) and will provide cots, babysitting services and other equipment. Call ahead before you book to make sure that your hotel has adequate facilities for young babies.
However, many parents travelling with very young children prefer to stay in privately rented apartments. There are many excellent, centrally located options in Paris, and this is a more economical and flexible option for those travelling with small babies.
Mothers who are breastfeeding are likely to find Paris fairly easy-going. It's not frowned upon in public spaces, and it's usually easy to find a quiet spot in a park or café where you can feed comfortably and discreetly if you wish.
Paris With Toddlers
French parenting styles are known to be somewhat stricter than in other European countries. Indeed, the French often criticise British and American parents for raising 'child-kings', suggesting that children behave badly due to parental over-indulgence.
This observation has even spawned a whole host of Anglophone parenting literature, in the hope that foreigners can learn how to raise well-behaved children by tapping into the French method!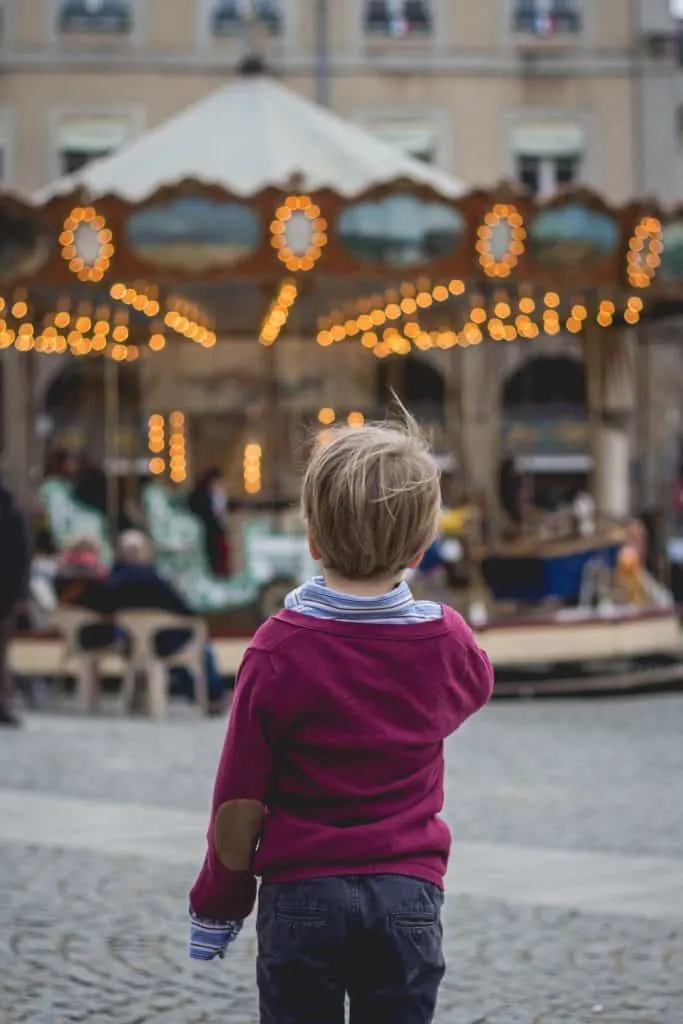 While this stereotype may have been overstated, it's fair to say that Parisians can take a dim view of badly behaved and noisy children in public places, especially restaurants.
If your toddler is making a fuss or having a tantrum in a Paris restaurant you may receive some cold stares or even comments from the waiters and neighbouring clientele. This can make travelling to Paris with a toddler feel somewhat uncomfortable, so it's worth taking the time to find establishments that are explicitly toddler-friendly (we've listed some below).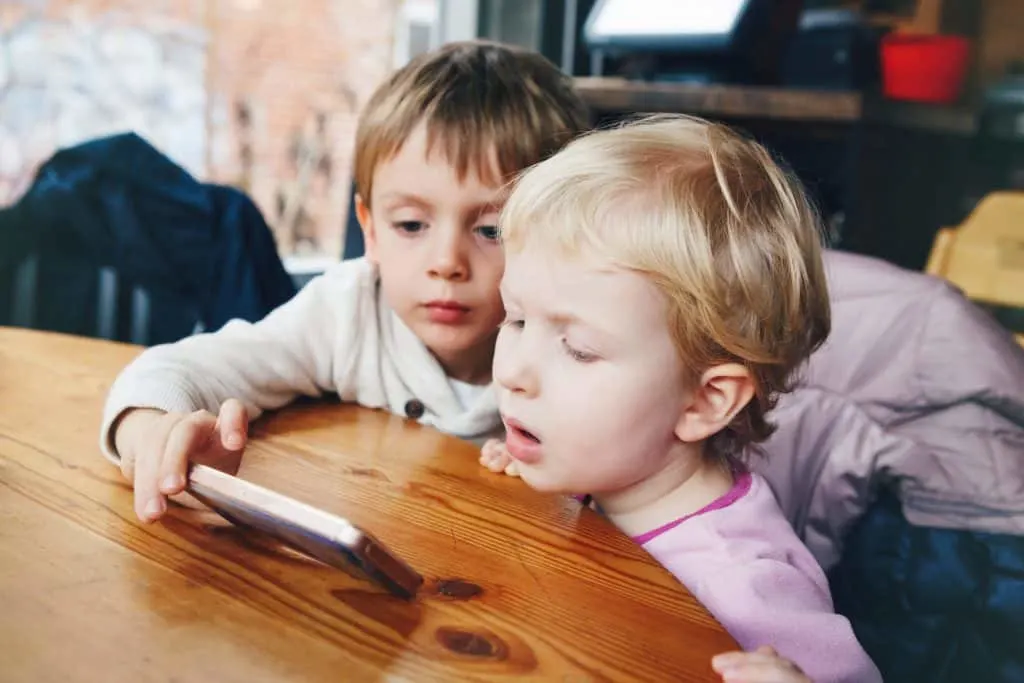 It can also be difficult to find adequate changing facilities for toddlers in Paris, and so it's best to come prepared with everything you need to make a quick change outside, in one of the leafy parks, if need be.
Despite this, there is an abundance of things to do in Paris with toddlers, including children's cafes, playgrounds, and tours specially designed to cater to the needs of younger children.
Although it may seem that many Parisian restaurants might not be child-friendly, some will make accommodations by providing high chairs, kid's menus, and activities or colouring books.
Paris With Teenagers
Paris has a lot to offer teenage travellers, and a trip here as a young adult often leaves a powerful impression. Older kids are likely to have more specific interests and things they want to see, and will have the stamina to pack a lot more into the schedule.
Letting your teenagers shape your Paris itinerary is a great way to keep them interested, and will undoubtedly stave off any family arguments! There are also plenty of safe and fun family activities in Paris that will allow older kids a little independence.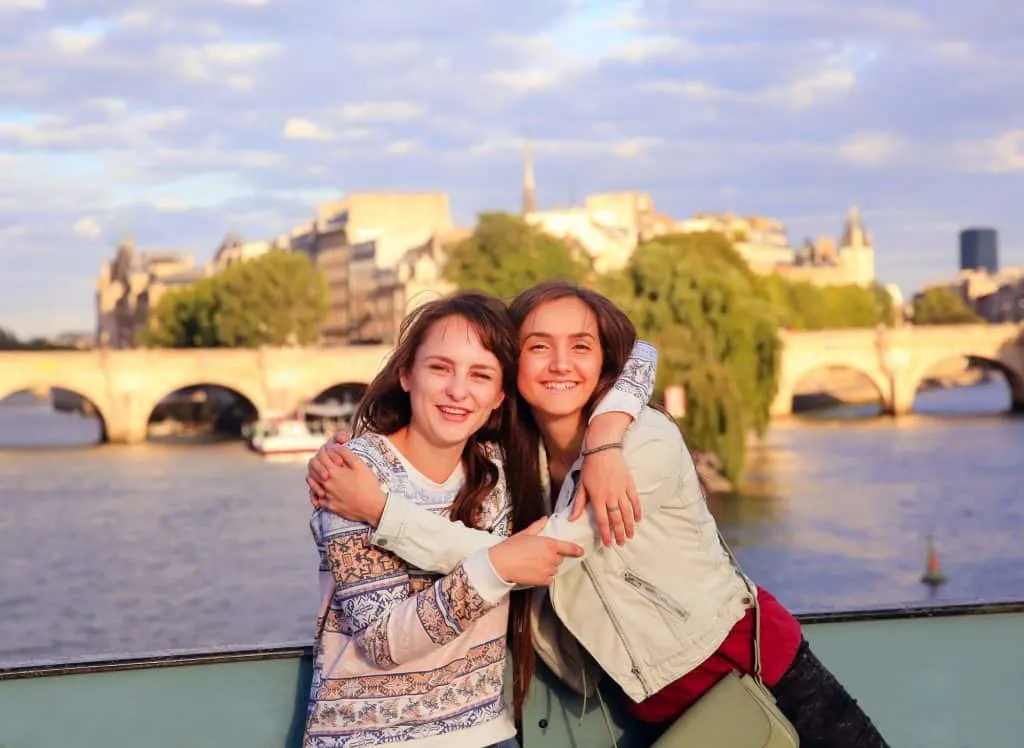 Although there are countless fun things to do in Paris with a teenager, try to seek out some quirky and unusual sights to get them excited. Popular activities include the pop-up galleries and installations in the 10tharrondissement, taking a street art tour, or visiting the eerie catacombs underneath the city.
Most Paris attractions for kids will offer discounted entry to anyone under 25. Happily, Paris is one of the most Instagrammable cities in the world, and even the grumpiest of teenagers will be swept off their feet by the incomparable beauty of the City of Lights.
---
The Best Things To Do In Paris With Kids
The key to a successful family trip to Paris is finding plenty of fun activities to keep the kids happy. Luckily, Paris is crammed with family-friendly attractions, including museums, parks, impressive monuments, and fairgrounds.
Although it's certainly possible to splash out on all kinds of activities, a family break in the French capital doesn't need to break the bank, and it's easy to find plenty of free things to do in Paris with children too.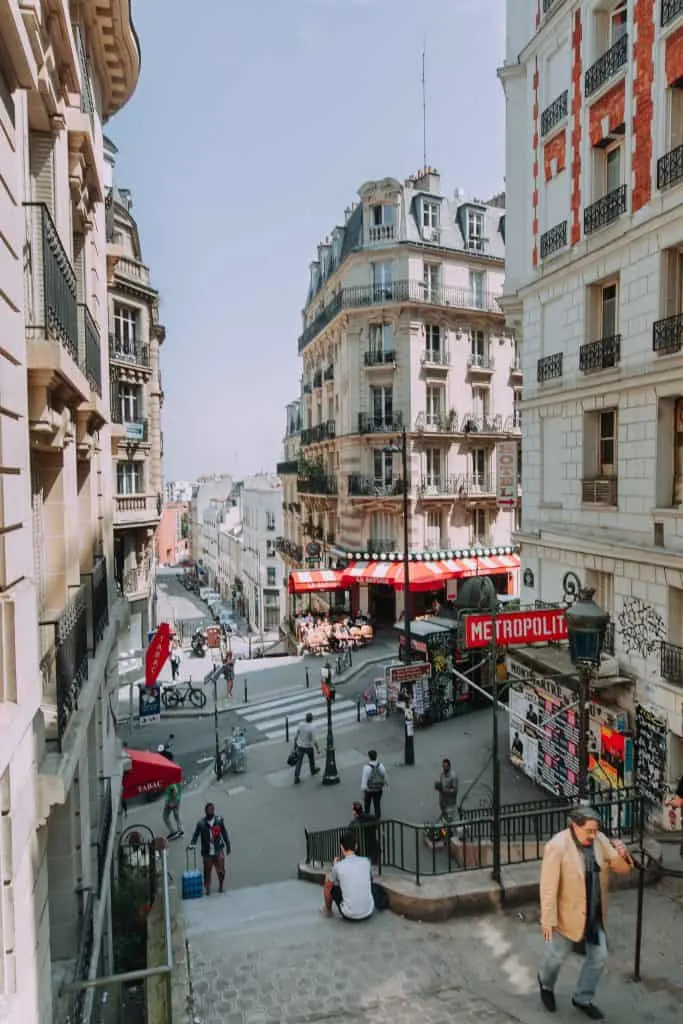 It's best to have a rough itinerary planned out for each day of your trip, but make sure you build in plenty of breaks – travelling around Paris can be tiring, especially for little legs!
Mix up kid's museum visits with trips to the park to ensure that younger travellers don't become bored and tired. The following are our pick of the top things to do in Paris with kids, and will delight the whole clan on a family trip to Paris.
The Jardin des Plantes and the Natural History Museum
Tucked away in a corner of the Jardin de Plantes on the city's Left Bank, the Natural History Museum is a fantastic option for kids and young teenagers.
The museum itself is spread out over several buildings and includes a spectacular fossil collection and a specially designed Children's Gallery dedicated to exhibits on biodiversity.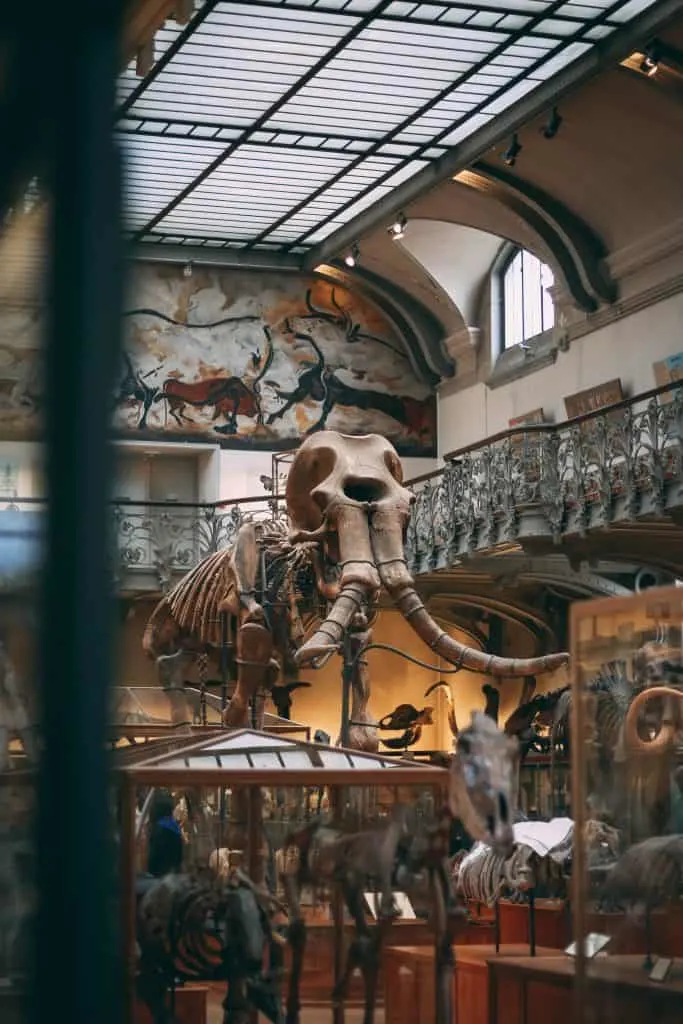 Young kids will love the Evolution Gallery with its breath-taking dinosaur skeletons, and the ticket office can provide treasure hunts, educational materials and activities to suit different age groups.
Once the kids are tired of the museum, let them run around the beautiful, expansive Jardin des Plantes. This botanical garden contains an incredible diversity of plants and flowers, and a fascinating hothouse complete with plenty of spiky cacti. In short, this park is a treasure trove of family-friendly activities.
Jardin du Luxembourg
The Jardin du Luxembourg is one of the city's finest parks, and it's a fun place in Paris to bring children, with activities and attractions galore. Here you'll find pony rides, a huge adventure playground, a sandpit, and a beautiful traditional puppet theatre.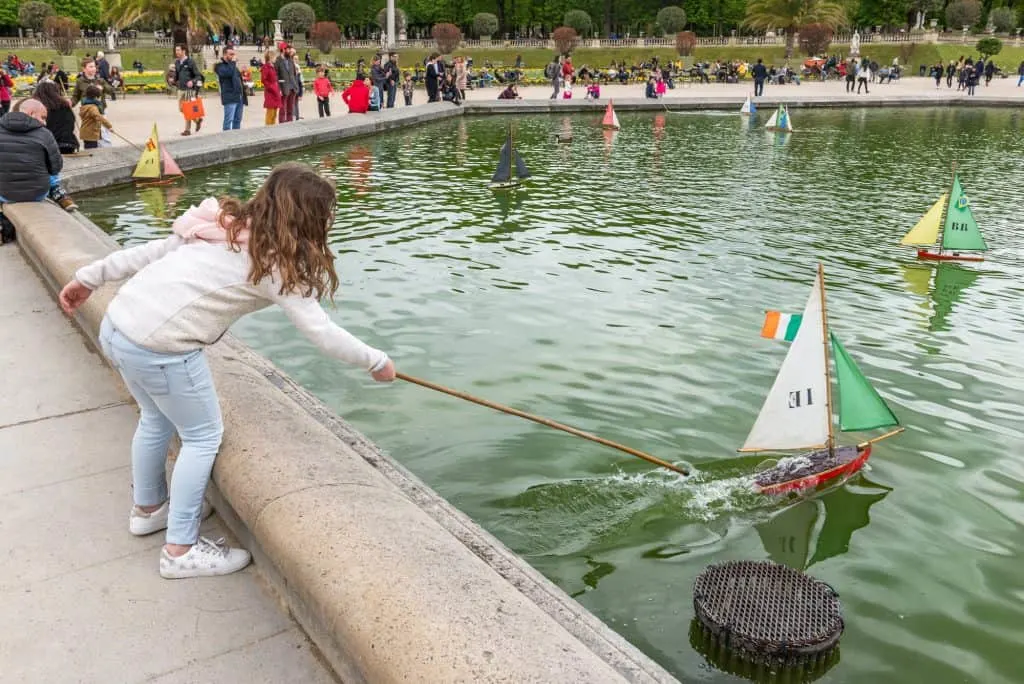 There are also fairground rides, tennis courts, and in summer, the opportunity to hire remote-controlled boats and play with them on the central pond. Parents can sit back and relax with a coffee as the kids keep themselves occupied for hours.
All this, in a perfect central location – if your children are tiring of the kid's museums and Paris streets, head here for some relaxed family fun.
Jardin d'Acclimatation
This Paris amusement park is located in the west of the city, just next to the Bois de Boulogne, and contains everything you need to keep energetic kids entertained for hours.
The vintage carousel and fairground rides are a firm favourite among younger children, and despite the other, more modern attractions, the Jardin d'Acclimatation has an old-world, nostalgic feel that is sure to please both parents and kids.
There's a whole range of activities on offer, including a ride down the 'enchanted river', adventure playgrounds, a toy train, parks, fountains and rides galore. Don't miss the wonderful puppet show inside the former stables built by Napoleon III.
It's best to avoid coming on weekends and Wednesday afternoons as it can get crowded, and bring a picnic to avoid the overpriced restaurants on the site.
Bois de Vincennes
Just a short Metro ride away from the centre, the Bois de Vincennes is a breath of fresh air and a welcome respite from the summer heat of the city. It's packed with family-friendly activities, including a 14th-century castle, a treetop adventure park, botanical gardens, and a children's playground.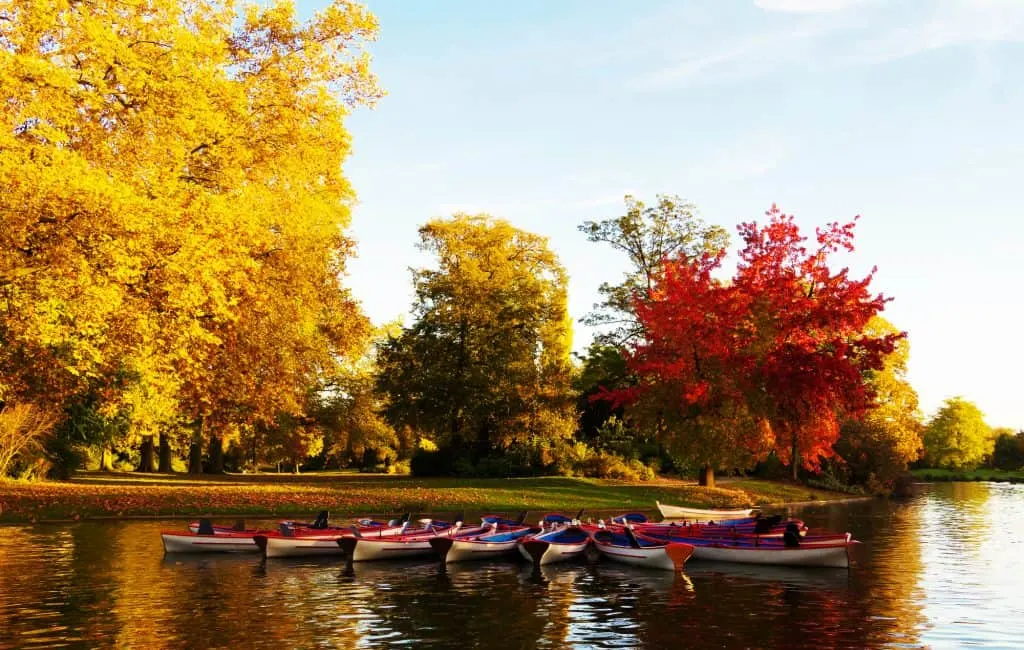 This enormous park is the largest green space in Paris and is covered with lush green fields and beautiful woodland, perfect for cycling and walking. In particular, kids will love the three large lakes, where it's possible to hire rowing boats and pedalos – the ideal family holiday activity!
Disneyland Paris
After a few days of museums, galleries and quaint Parisian streets, the kids might just be yearning for something a little different, and the chances are, they will want to visit Disneyland. While this might not be part of the traditional experience of French culture, Disneyland Paris is a firm fixture on the Paris tourist trail, and a trip here can be a magical day out for children.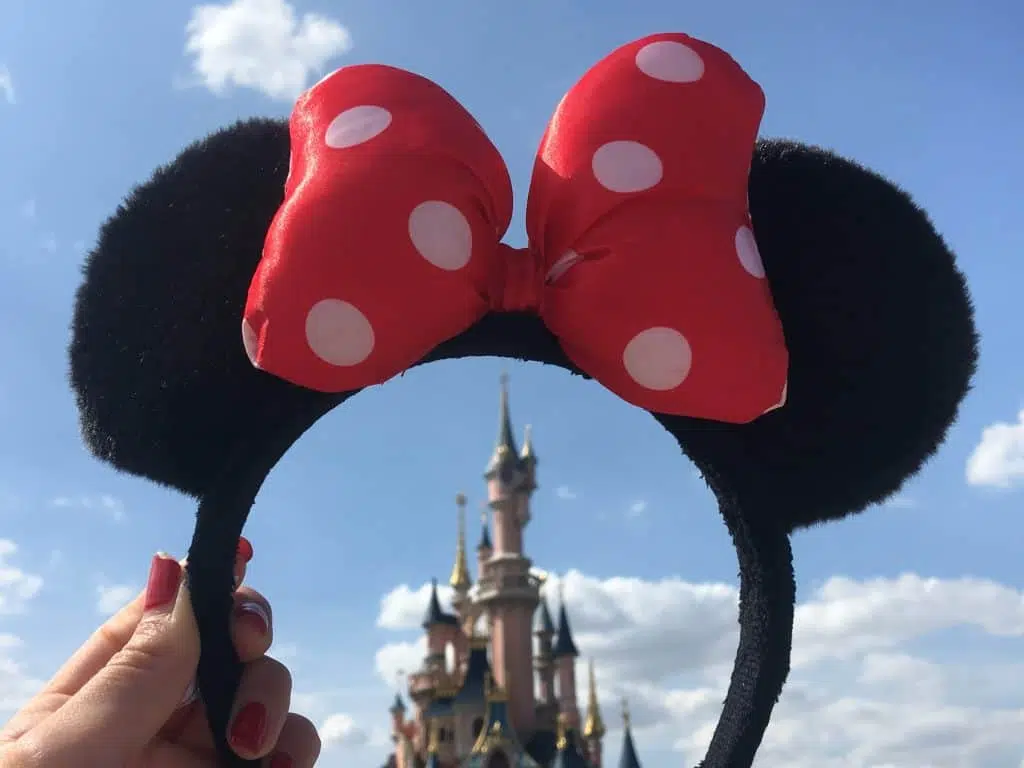 The park is conveniently located close to the city with excellent transport links, and it's perfectly possible to spend an entire day here. The programme of events is constantly changing, so it's worth checking what's on before you go, but you are guaranteed to see all of your old Disney favourites and enjoy the wide range of rides.
Paris Catacombs
For children with a ghoulish streak (and let's be honest, most kids have a slight taste for the macabre), the Paris catacombs offer an exciting and eerie day out. This is a museum with a difference, as you'll travel underground to see an incredible array of skulls and human remains dating back to the medieval period.
The maze of tunnels, stretching over 200 miles and dating back to the 13th century, is an important part of Parisian history.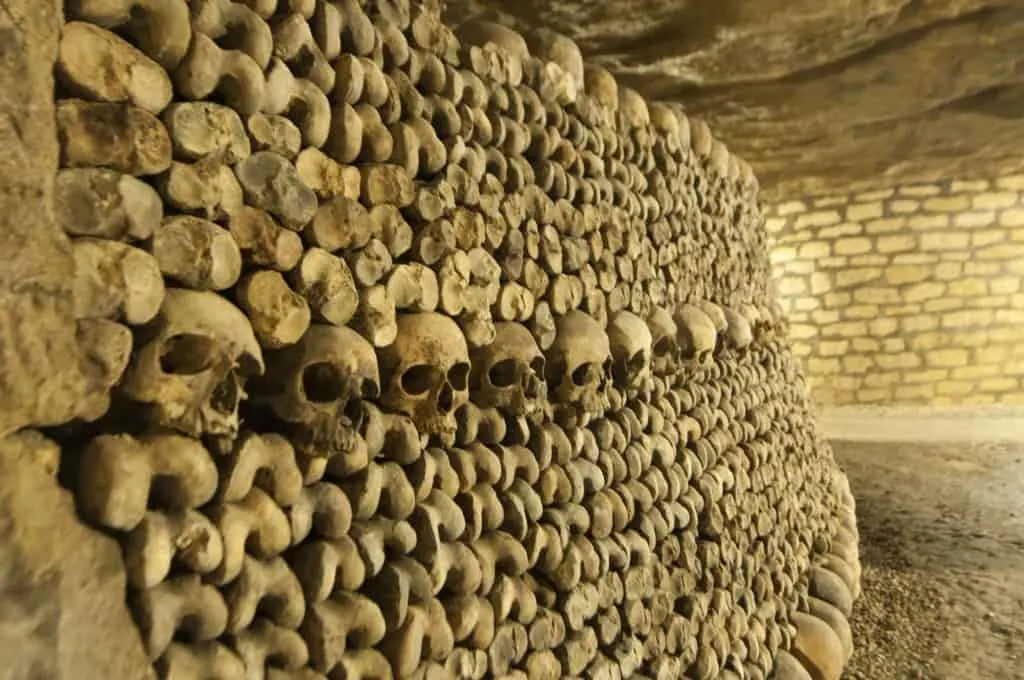 In the 17th century, faced with the ever-increasing problem of where to house the city's dead, the French kings began to empty the cemeteries and moved the remains of over 6 million people to the catacombs. Their bones line the walls, creating a somewhat spooky spectacle.
This Paris attraction isn't ideal for the very little ones, but older kids will love the informative and entertaining tour of the underground cemetery. Remember to bring warm clothes – it can get a little chilly in this subterranean museum.
Eiffel Tower & the Champs de Mars
Kids of all ages get excited about seeing Paris' most distinctive monument in person. And a visit to the Eiffel Tower is often a highlight of many a family trip to Paris. The quirky elevator, the hefty heights, and the binoculars at the top all add to the memorable experience.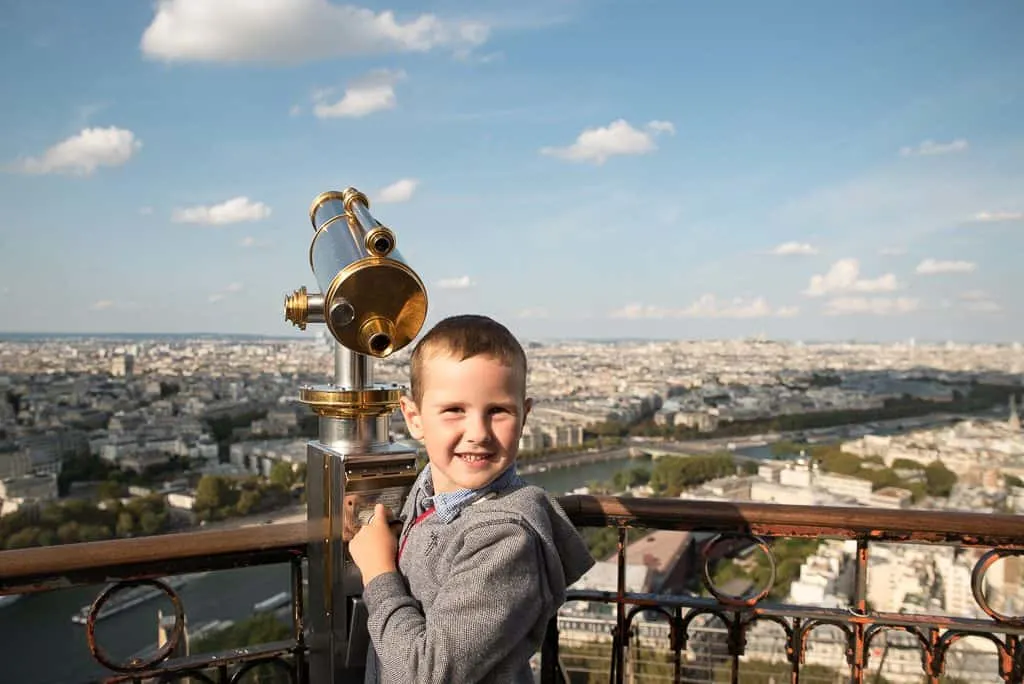 If you decide to climb the tower, make sure you book in advance to avoid having to entertain your little ones in a long queue. If, however, you simply prefer to admire this epic monument from afar, there are also some great things to do near the Eiffel Tower.
Head to the Champs de Mars, where you'll find an excellent park complete with playground, fairground rides and other activities to keep the kids occupied.
Palais de la Découverte
The Palais de la Découverte is one of the best kid's activities in Paris, and is conveniently located right in the centre of town. Covering over 25,000 square metres, this epic science and technology museum is home to an abundance of interactive exhibits that will get kids excited and interested in science.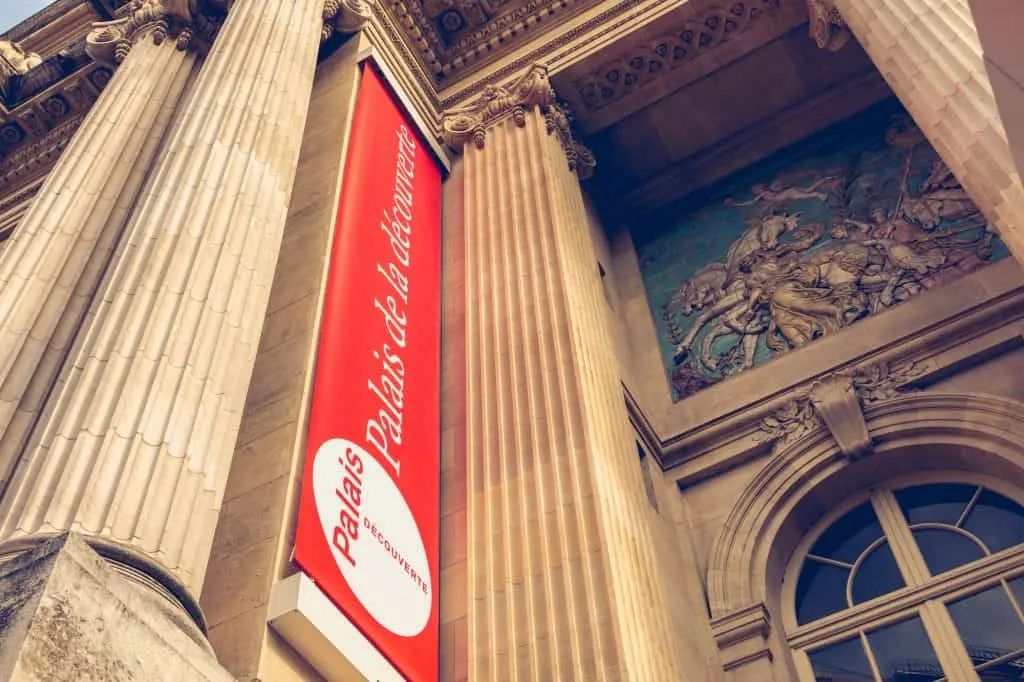 Featuring its own planetarium and a brilliant new Acoustics Room, the Palais de la Découverte is an ideal rainy day activity for all the family. And handily, all information is provided in both French and English.
Le Café des Chats
Located right in the heart of the trendy Marais, this Japanese concept café offers much more than hot drinks and tasty treats. The café is home to around 12 feline residents who are happy to snuggle up for a cuddle as you sip on your coffee.
These cats – who were rescued from being put to sleep at animal shelters – are specially chosen for their friendly nature and are all too happy to oblige by warming up your lap on a cold day in Paris.
If your kids are animal lovers then it's a great place to stop for a drink and some feline therapy during your family trip to Paris.
Seine River Cruise
When little legs begin to get weary, opt for a river cruise to see Paris from the comfort of a boat. The River Seine cuts through the centre of the city, and this is an excellent way to catch a glimpse of some of the most famous French landmarks, including the Louvre, Musée d'Orsay, Notre Dame, and the Eiffel Tower.
There are many companies offering river cruises, taking between 45 minutes and 2 hours for a circular tour beginning and ending close to the Eiffel Tower.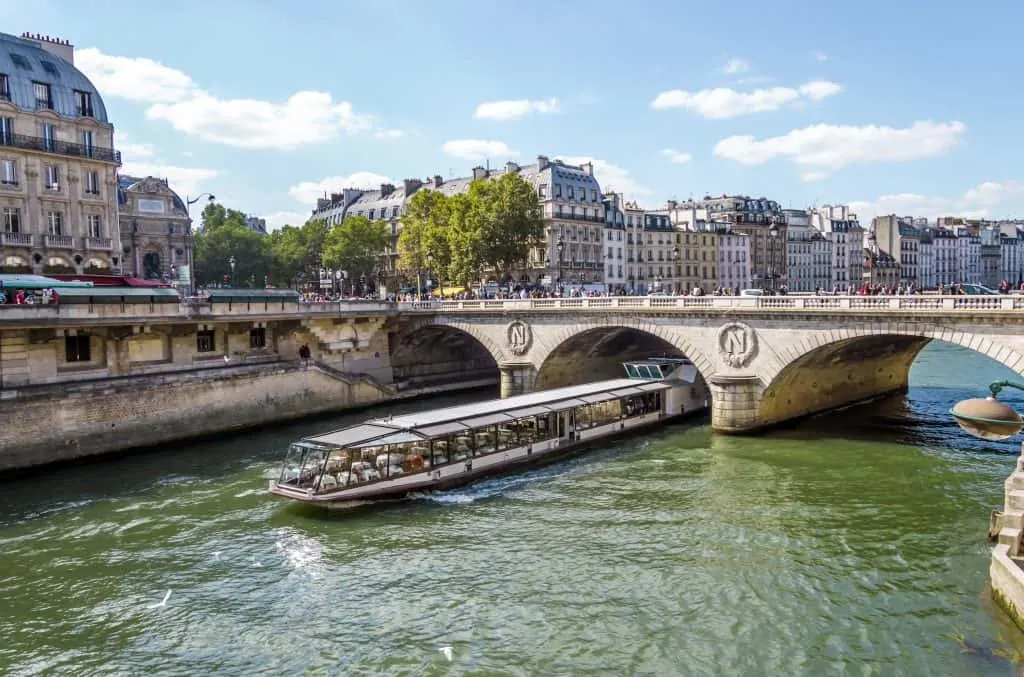 There are tours to suit all tastes and budgets – you can even enjoy a night time cruise complete with dinner and a live band as you look on the beautiful Parisian buildings dressed in shimmering lights!
However, if you're with the family, opting for a lunchtime cruise might be a better option as you can put your feet up after a busy morning exploring and let Paris float on by.
Some of the best cruise options can be found below:
The Chocolate Museum
If there's one museum that kids are bound to love, it has to be the Chocolate Museum. The best part about this compact, fascinating museum is the hands-on tour, explicitly aimed at children.
Here, you can make your own chocolates using traditional techniques, and of course, take home the fruits of your labour!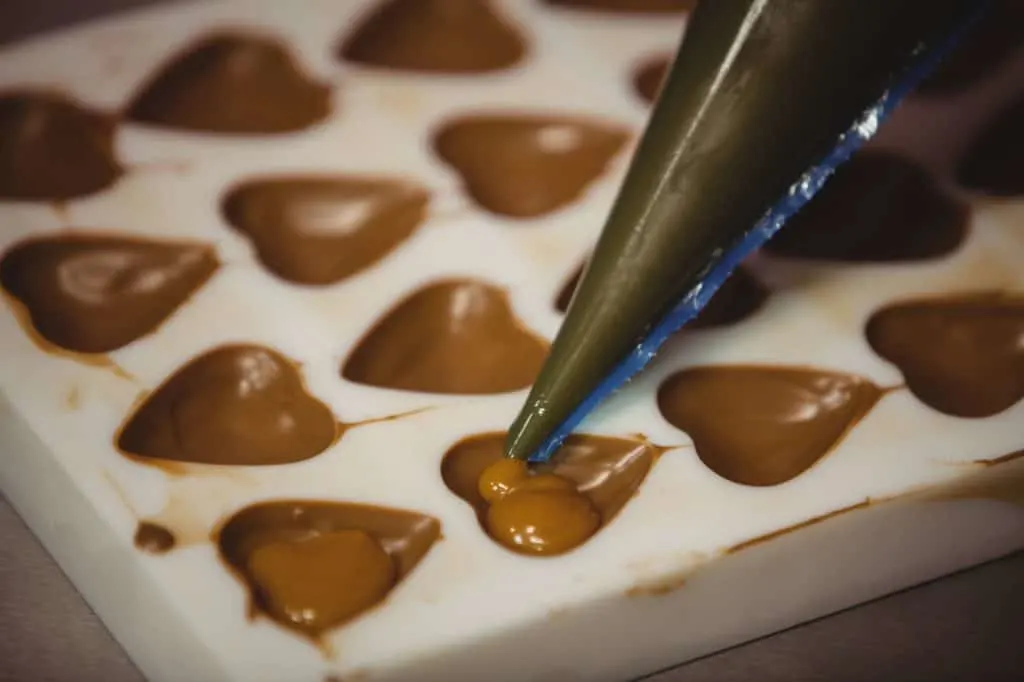 The museum is particularly good at catering to different age groups, and kids will love the impressive sculptures made by the talented chocolatiers.
---
Paris Tours With Kids
If you're running out of ideas to keep the kids interested and occupied during your Paris vacation, why not opt for a guided tour? Paris offers countless tour companies and guides that will help you see the city in a new light, and if you're short on time or not sure where to go, this can be an ideal opportunity to see a lot in just a few hours.
There are many tours in Paris that cater to families and young children – here are a few of our favourites.
France is famous for its bakeries, which churn out millions of flaky croissants, crisp baguettes and delicate cakes every day. Your kids will surely enjoy sampling these delicious treats, but what better way to get them excited by Paris than by going behind the scenes in a French bakery to see how the experts do it?
This Paris bakery tour includes a traditional French breakfast to kick-start the day and lots of hands-on baking activities suitable for young children.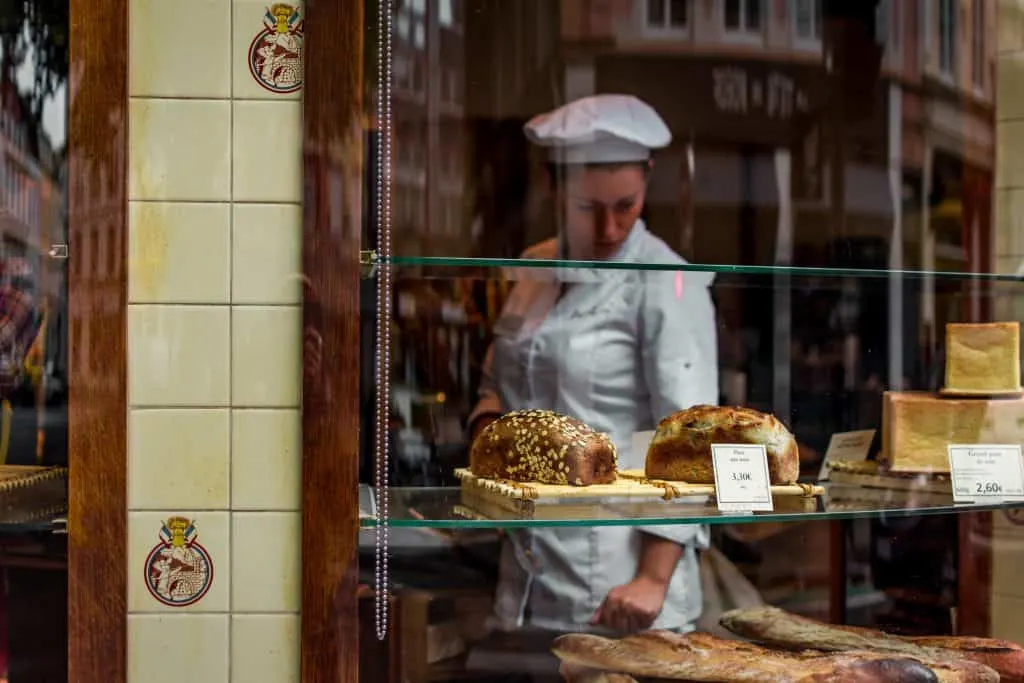 The stunning neighbourhood of Montmartre is one of Paris' most beautiful attractions, but it's not always easy to navigate the bustling, winding streets with a family in tow. Perhaps the best way to explore this fascinating part of town with the kids is as part of this family-oriented walking tour, which is specifically designed with children in mind.
The highly-rated guides come equipped with booklets and treasure hunts for the kids, and plenty of entertaining stories and anecdotes. Kids will love watching the painters that line the streets close to the Place du Tertre, and the street performers around the Sacré-Coeur.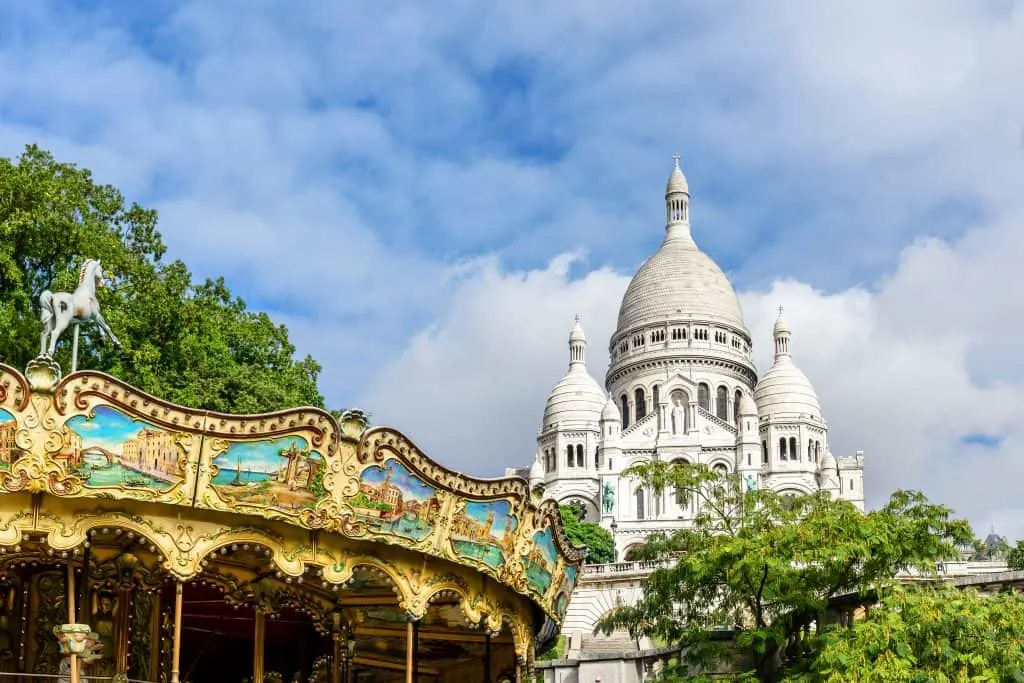 Scooters are all the rage in Paris just now, and this can be a fun way to get around the city, especially if your little ones are a bit wobbly on bikes. This scavenger hunt along the Seine is one of the best Paris tours for families, catering for children aged 8 and above, and taking place mainly on the pedestrianized quay along the banks of the Seine.
This specially designed treasure hunt will encourage children to think and observe the various landmarks of the city, taking in the Louvre, Musée d'Orsay, the Eiffel Tower, and many more sights along the river.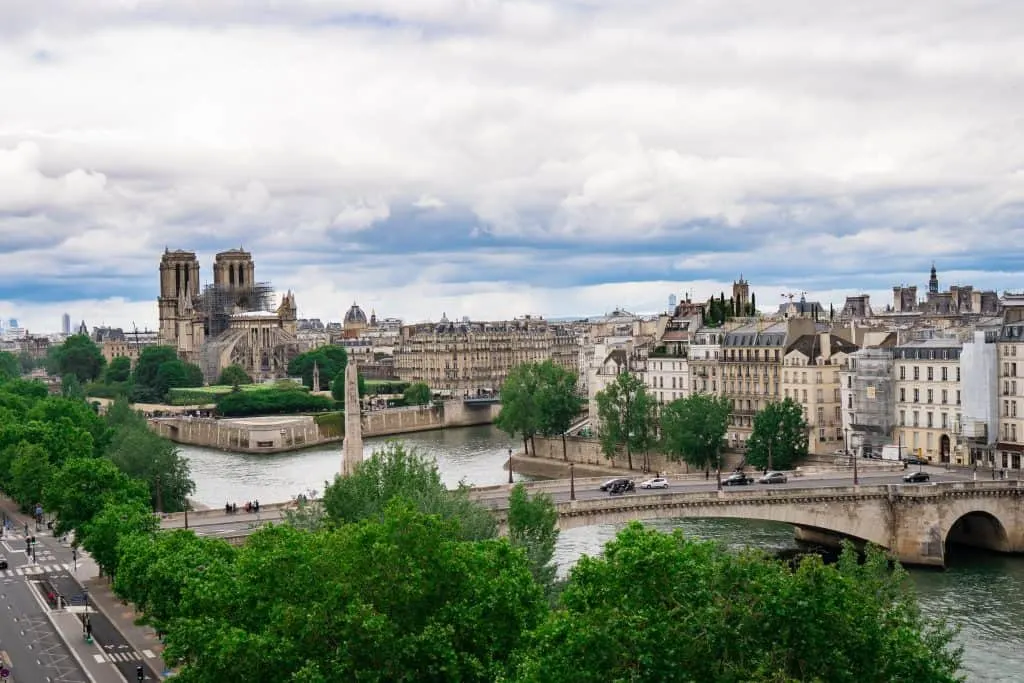 If you're travelling to Paris with teenagers, this fascinating street art tour of Belleville is likely to be a hit. The northern arrondissements of the city are home to a flourishing underground art scene, and this tour is a great way to get off the beaten track and see an alternative side of Parisian culture.
The guides are informative and knowledgeable and you'll leave with a new sense of the vibrant, dynamic art scene that characterises modern Paris.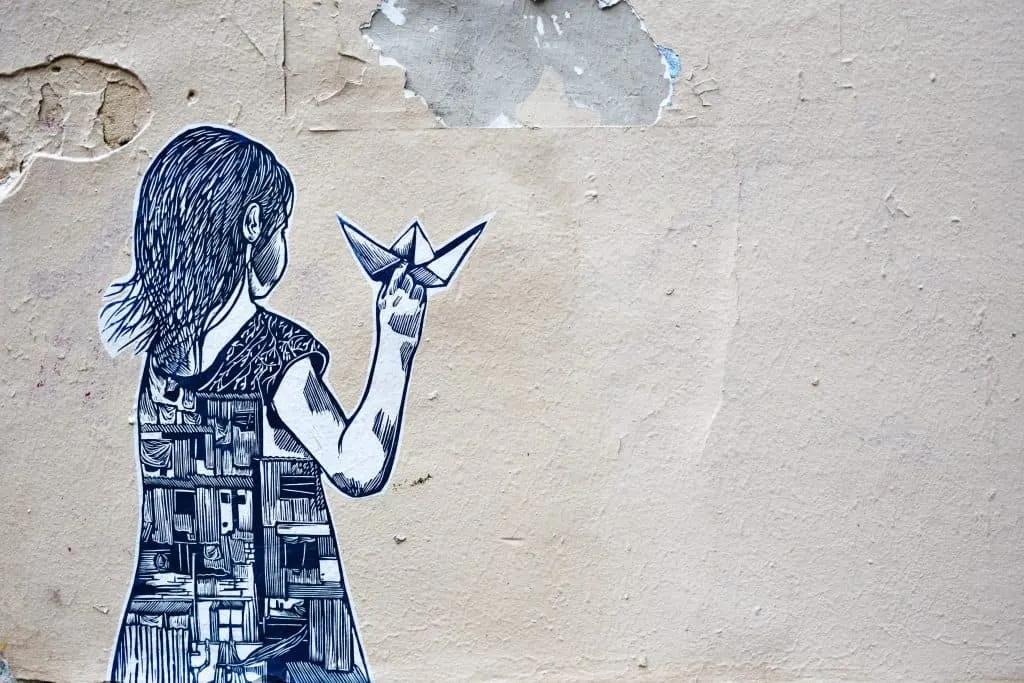 Book your Paris Tour Here:
---
Kid-Friendly Restaurants in Paris
If you're travelling with young children or picky teenagers, the Parisian restaurant scene can appear a little daunting. While it's true that French restaurants can often be inflexible in accommodating special diets, there are many places in the city that will offer children's options and where you won't feel too uncomfortable if your kids are a little rambunctious.
Although some French food can seem quite adventurous to British or American palates, there are plenty of French staples that kids will love, including crepes, casseroles, and sweet and savoury tarts.
Café Central
If you're looking for somewhere to grab a tasty lunch close to the Eiffel Tower, head to the lovely pedestrianized shopping street of Rue Cler, and grab a table at Café Central.
This family-friendly restaurant in Paris offers abundant space on its pleasant terrace, high chairs for little ones and a large brasserie-style menu with plenty of choice to appeal to younger diners.
Jeanne B
This popular eatery, the sister restaurant of the more upmarket bistro Astier, is conveniently located in Montmartre. Jeanne B offers simple, fresh fare and is particularly kid-friendly, with many dishes that will suit younger tastes.
High chairs are available and there are several options for vegetarians and vegans. There is also a deli counter where it's easy to pick up some delicious treats for a picnic in one of Montmartre's pretty squares.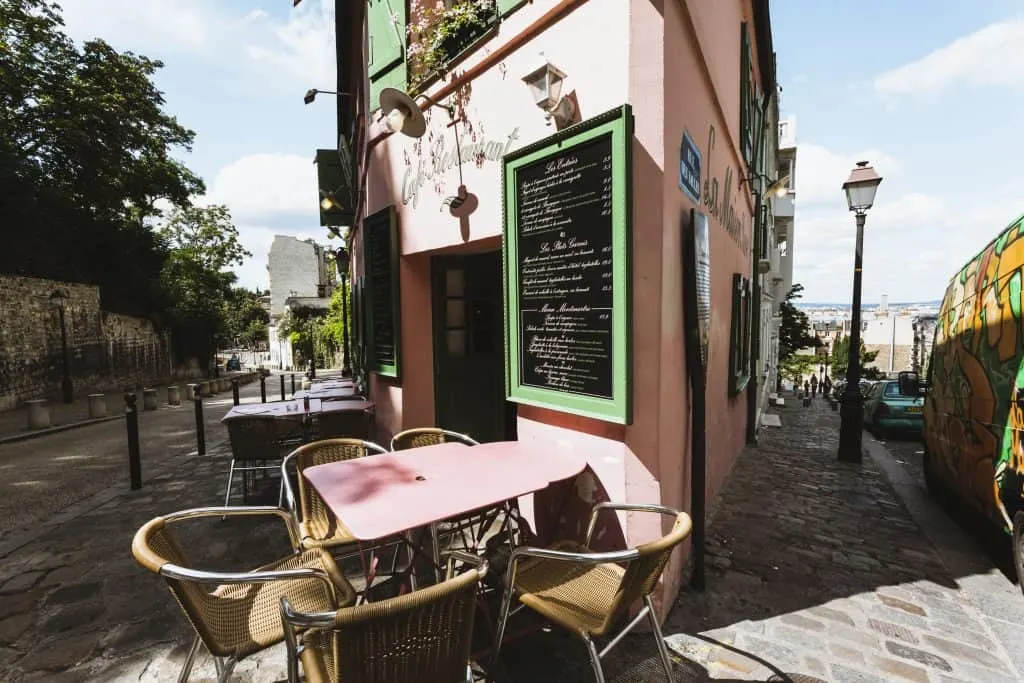 Les Belle Plantes
After an afternoon of exploring the Jardin des Plantes and the Natural History Museum, you're sure to want to find a nearby place to eat. Just around the corner, Les Belle Plantes offers traditional French fare in a trendy microbrewery and is a surprisingly family-friendly space to introduce the kids to French cuisine.
There's a children's menu and the staff are happy to accommodate groups and families in the stunning outdoor terrace.
Little Breizh Creperie
In the heart of bustling Saint-Germain, this little crepe restaurant serves up fantastic versions of the traditional Breton galette. Crepes are a wonderful example of traditional French cooking that the kids are bound to love, and Little Breizh offers all of the usual fillings, plus a few new flavours for more adventurous eaters.
Kids, in particular, will love the sweet fillings and the opportunity to select flavours and create their own perfect crepe.
Cafézoide
This café, located near the Bassin de la Villette (an artificial canal with a host of fun activities for children) has to be one of the most child-friendly restaurants in Paris. Indeed, Cafézoide was first established as a café dedicated entirely to children, imagined as a space where kids could play and relax in a safe, welcoming environment.
It remains extremely popular with locals, but is also a great place to take kids on holiday – there are treasure hunts, workshops, play areas, storytelling sessions, and games tournaments, aimed at children of all ages, including teenagers.
There is a small entrance fee, which includes a snack and a drink, and parents can sit back and enjoy a coffee while the kids play to their heart's content. In summer, the café expands to include a pop-up establishment following the same principles at Paris Plage, on the banks of the Seine.
---
Where To Stay in Paris With Kids
The golden rule for surviving a trip to Paris with kids is to pick a central location to stay in. The Paris Metro is notoriously difficult to navigate with a buggy, and you'll want to do as much as possible on foot. Having said that, you may also want to avoid some of the busier areas, which can also be stressful if you're travelling with children.
The pedestrian-friendly Marais, the Latin Quarter or the streets near the Champs Elysees are among the best areas to stay in Paris with kids. Many families that visit Paris opt for self-catering apartments, and this can be a more economical and flexible choice, especially for a bigger group.
However, if you're looking for a little slice of luxury, or simply prefer the convenience hotel services offer, there are some fabulous family-friendly Paris hotels. Here are our favourites!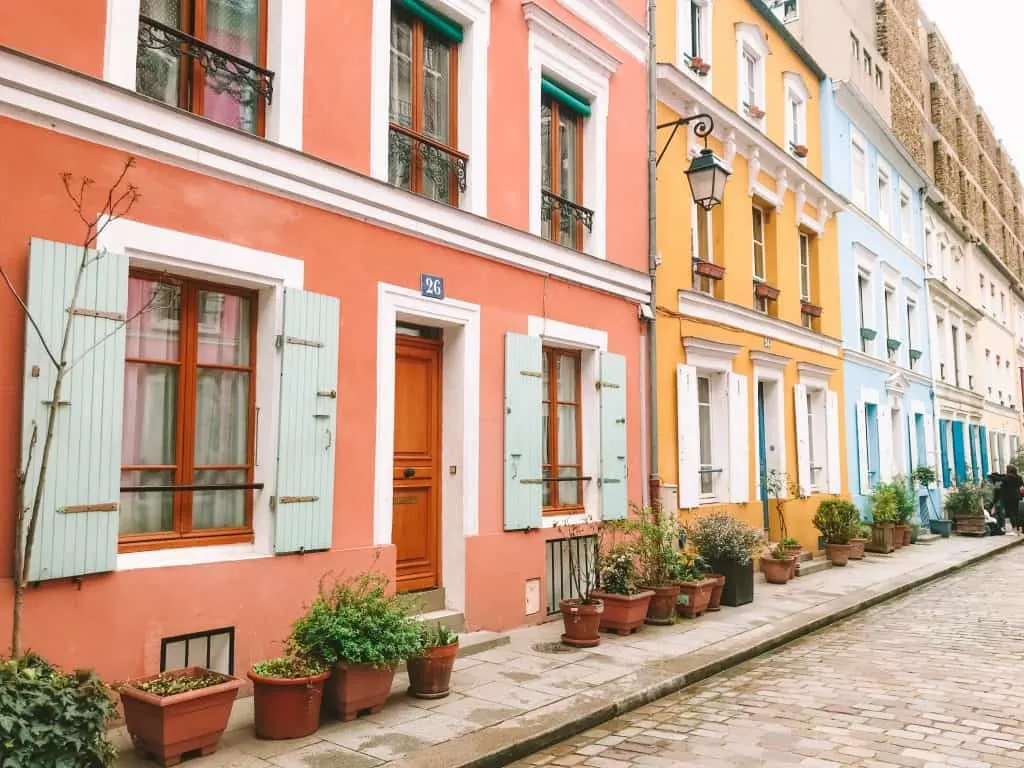 This boutique hotel may be a little on the pricey side, but if you're looking for a family-friendly Paris hotel then it is the ideal place to stay. Located close to the transport hub of Porte Maillot and a short walk from the Arc du Triomphe, Les Jardins de la Villa also offers a range of facilities that will ensure that your trip to Paris with kids runs smoothly.
Infant cots, baby monitors, changing mats and nightlights can be borrowed on request, and babysitting can be arranged with the hotel concierge in case you fancy a night out on the town. Older children will love the on-demand TV and movies, and all under-12s can stay for free.
Located just a stone's throw from the Champs Elysees and the Place de la Madeleine, Le Bristol is one of the best places to stay in Paris with kids. Younger visitors will love the thoughtful touches, including the garden treasure hunt and welcome pack, and there is a supervised playground and a kids club that will keep little ones entertained. Parents, meanwhile, can enjoy the fabulous facilities in peace.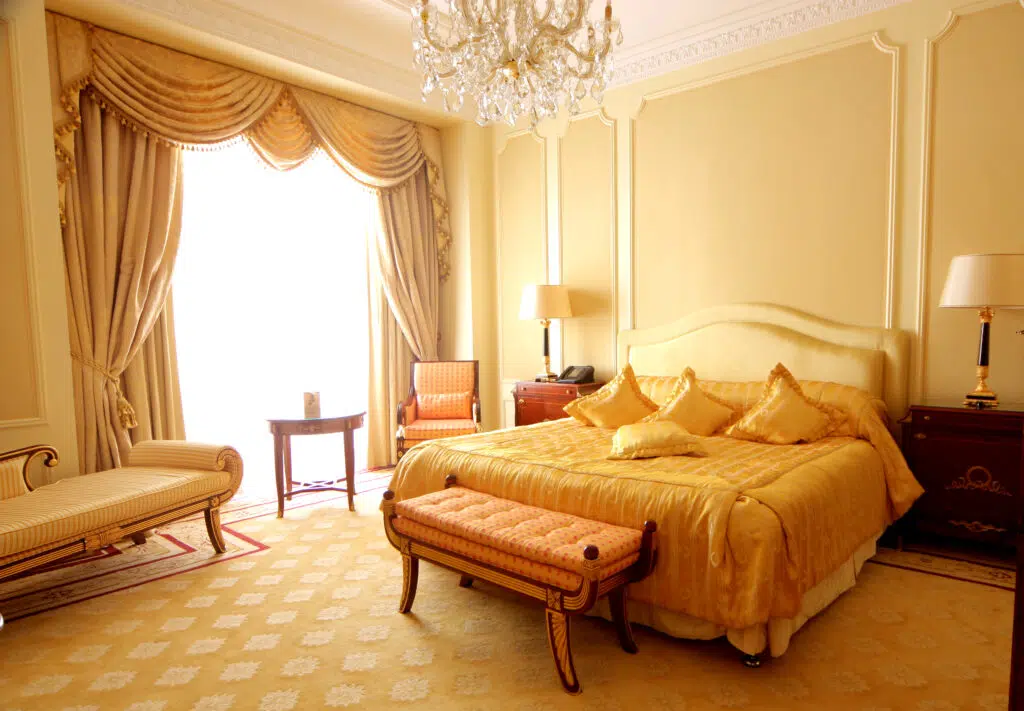 In the heart of the beautiful, atmospheric area of Saint Germain, the Aramis St Germain is perfectly located and ideal for families who don't want to blow the budget on a hotel stay. Offering family rooms that sleep up to four, this is a great option for families that offers all the possibilities of a central location.
It's also conveniently close to the Jardins du Luxembourg, the perfect spot to keep the kids entertained and let them run off some steam before returning to this kid-friendly hotel in Paris.
If you're looking for a little luxury in the heart of the Marais, look no further than the Hôtel Dupond-Smith. This lovely boutique hotel is set in a 17th-century mansion and boasts beautiful, spacious rooms and a stellar location.
While it's popular with couples, the Dupond-Smith is also perfect for families, offering family rooms, babysitting services, amenities for babies and toddlers (including cribs, high chairs and baby baths) and some much-needed opportunities for relaxation and pampering for worn-out parents!
---
Kids' Books About Paris
There's no better way to get the kids enthused about a Paris family vacation than by doing some bedtime reading about the city beforehand. There are many excellent picture books and stories that will excite children about the type of things they might see in the French capital, and this will help them to navigate French culture, language and food once they arrive.
Even young children will enjoy learning a few words of French before coming to Paris, and they will be delighted to try out their language skills during their holiday!
This children's book (suitable for ages 4-8) is immensely popular with both kids and parents, and is a particularly good way to prepare for a trip to the city. Following a girl and her grandfather on a walking tour through Paris,
A Walk in Paris will introduce young readers to all of the major sights of the big city, allowing them to make emotional and imaginative connections to the space before they even arrive.
This beautifully designed children's book wonderfully introduces the history of Paris for kids. The distinctive design of This Is Paris is likely to delight younger readers and Sasek is particularly talented when it comes to describing the different kinds of people (and cats!) that call Paris home.
This cross between a picture book and a graphic novel is a beautifully designed mystery that will delight young readers. Set in a Parisian train station, the story follows Hugo, a homeless orphan who lives behind the station clock.
This multi-layered story, with its economical use of text, is a delight to read and the ideal vacation book for kids on their way to Paris.
The Horrible Histories books are wildly popular with kids, in part due to their irreverent tone and entertaining illustrations. The France edition in the Horrible Histories series is no exception.
Read on to find out all the gory details of the French Revolution, the incredible story of the French king who thought he was made of glass, and the real history behind 'Naughty Napoleon's' attempt to conquer Europe.
---
---
Paris is a beautiful city with so much to offer for families. Forget the stereotypes of Paris as a city only made for lovers – the French capital is the ideal place for a family vacation and provides the opportunity to create some truly magical childhood memories.
Follow these tips and insights to plan your vacation, and you're sure to make your trip to Paris with kids an unforgettable experience.
Pin this for later!