There's no shortage of things to do in Auckland. Being a coastal city with endless beaches, parks and playgrounds – it's an outdoor lovers paradise when the sun is out! But what about when it rains?
Luckily, the weather in Auckland is typical of New Zealand, that is, it often experiences four seasons in one day! So while it does rain often, it doesn't normally last the whole day. And you can get back to enjoying the fabulous Auckland attractions.
On the odd occasion you're faced with a full wet day, you may be wondering what to do in Auckland when it's raining. That's where we're here to help. We've rounded up the most comprehensive list of the best indoor activities in Auckland so you can keep having fun until the sun comes out!
This article may contain affiliate links. See our full disclosure here.
---
Top Indoor Activities Auckland is Known For
We thought we'd start off with the best rainy day activities Auckland has to offer. These are the top sites the city is known for. Regardless of the weather, make sure you check out these key Auckland attractions.
The Sky Tower
The Sky Tower is Auckland's most prominent landmark. Standing 328 metres high, it offers unobscured panoramic views in every direction. Soar above the city in a glass elevator to reach the various viewing platforms.
The main observation deck is 186 metres above the street level. Here you'll find a glass floor which allows you – if you dare! – to get a birds-eye view of the streets below. If you're wary of heights, don't worry, not the entire floor is made of glass!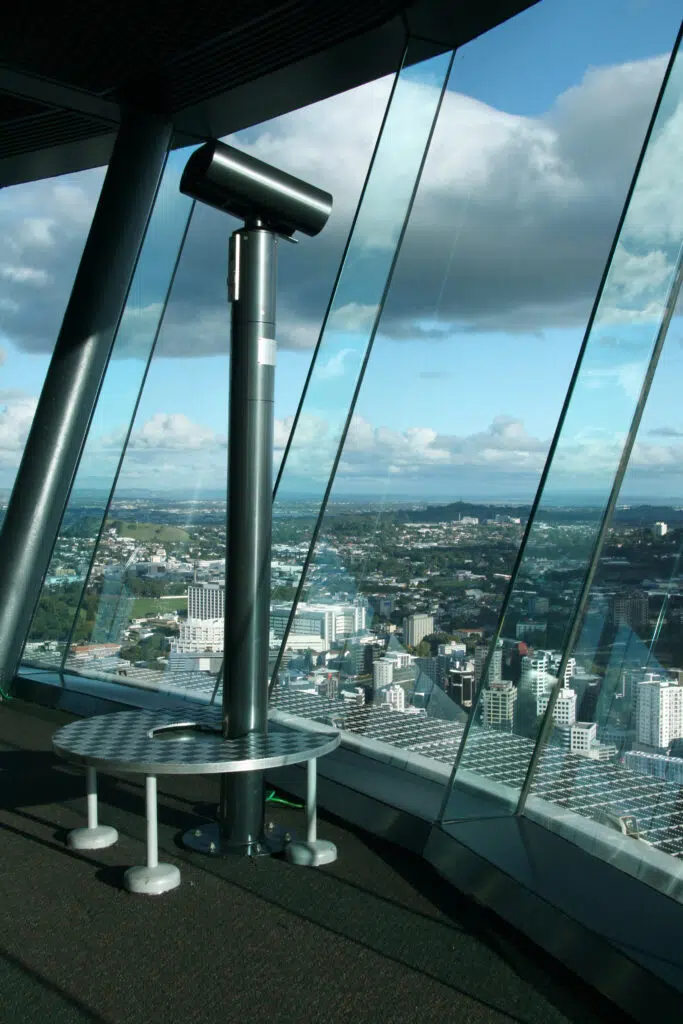 The Sky Deck is the second viewing platform which is even higher up. It has almost seamless floor-to-ceiling glass windows. At 220 metres high, it offers the best view of Auckland.
There are three restaurants at the top of the tower. A fine-dining restaurant that rotates 360 degrees, a cafe/bar, and a buffet. For thrill-seekers, you can also climb around the top of the tower's perimeter, or jump off for the bungee jumping experience of a lifetime!
Auckland Art Gallery – Toi o Tāmaki
The Auckland Art Gallery, known as Toi o Tāmaki, is the largest art institution in New Zealand. It was established in 1888 and contains the most extensive collection of national and international art in the country.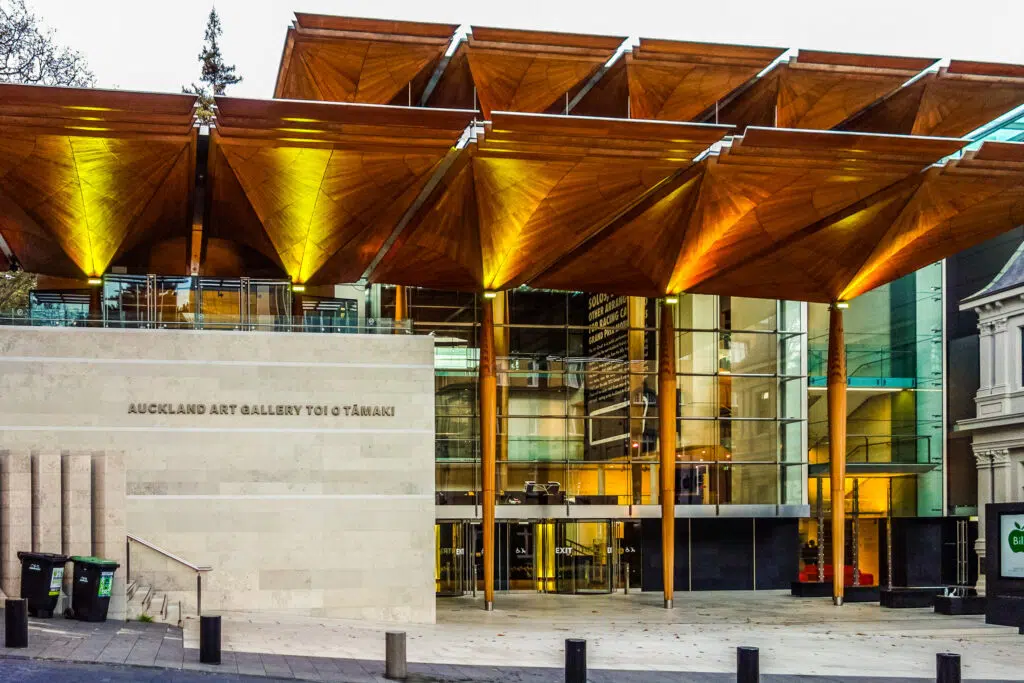 Over 15,000 pieces of art are displayed in this modern gallery, showcasing a wide variety of historic and contemporary works by both international and local artists. The gallery frequently hosts travelling international exhibitions as well.
It's a great place to learn more about New Zealand history and Maori culture. The gallery is open every day. For New Zealand residents, its one of the best free indoor activities Auckland has to offer (must have proof of residency).
Sky World Entertainment Centre
Sky World Entertainment Centre is a large shopping mall offering shops, eateries, a cinema, bowling, putt-putt, and more. This lively complex is full of indoor fun and has something for everyone.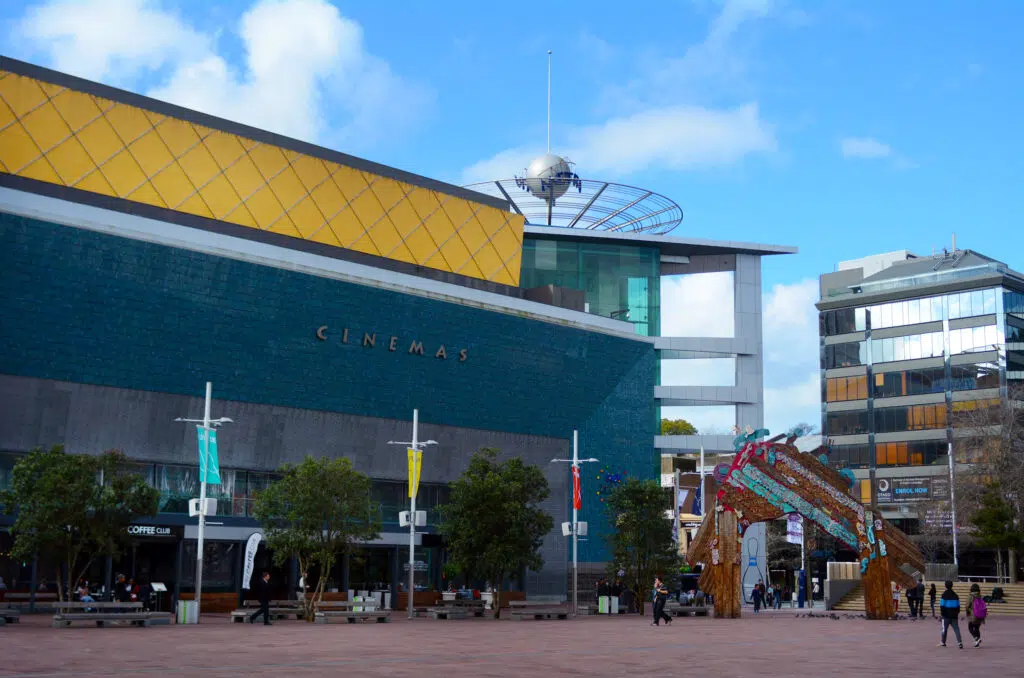 Enjoy endless food options at the food court and restaurants, or catch up with your mates over some cold ones. Kids will love the Game On Arcade, where they can collect tickets and win prizes.
For family fun, enjoy a game of indoor putt-putt and bowling, or see the latest Hollywood blockbuster. With everything under one roof, you can enjoy a whole day of entertainment without getting wet!
Auckland War Memorial Museum
The Auckland War Memorial Museum offers great insight into New Zealand's natural history and the Maori culture. It was built in 1929 as a memorial to soldiers who died in World War I.
The museum tells the story of New Zealand. From the great Polynesian voyages to the diverse cultures and communities of Auckland. See documents and photographs related to both world wars, natural history exhibits, galleries that spotlight the Maori culture, and more.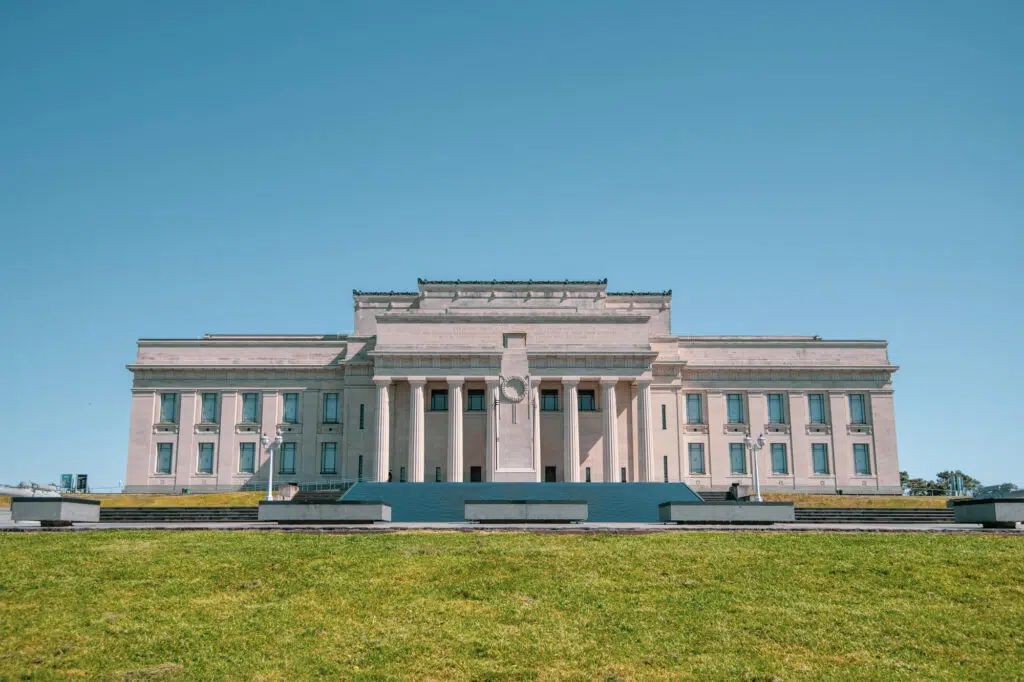 Plan your visit around the daily Maori cultural performance for an entertaining and captivating experience. You'll leave the museum with a greater understanding and appreciation for New Zealand's heritage and culture.
The museum offers free entrance for Aucklanders (with proof of address) and donations are requested for New Zealanders. Standard ticket prices apply for international travellers.
---
Auckland Indoor Activities for Kids
If you're travelling with kids, there are plenty of indoor things to do in Auckland when it's raining too. These activities can be enjoyed by all age groups, but if you're travelling with kids, they're even more fun!
The Museum of Technology and Transport
The Museum of Technology and Transport (MOTAT) is New Zealand's largest transport, technology, and social history museum. Set the kids off on an interactive adventure and explore the technological achievements that have helped shape New Zealand.
The museum houses many interesting and unique transport vehicles. From old Auckland buses to 19th- and 20th-century fire engines to perfectly preserved WWII planes, and much more. The layout is well-organized and the interactive exhibits make this attraction fun for all age groups.
You could easily spend the whole day at MOTAT, enjoying the many exhibitions and experiences on offer.
Giapo Ice Cream Shop
Who says you can't eat ice cream in the rain?! For a sweet treat and fun experience, head to Giapo in downtown Auckland. This isn't your typical ice cream shop.
This gourmet ice cream parlour specializes in adventurous and ever-changing ice cream (including vegan options), gelato, and sorbet flavours – including the weird and wacky such as Sourdough Donut and Berries & Mustard!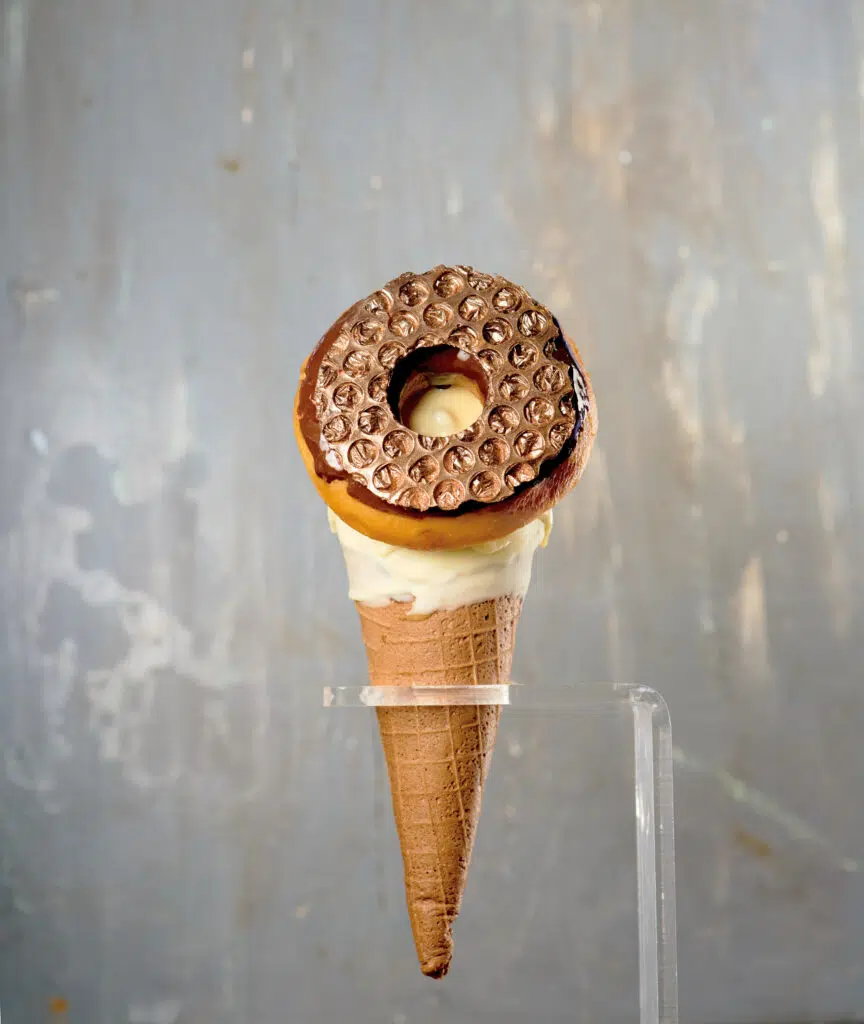 The friendly staff invite you to sample any flavour you'd like before making your final decision. If you'd prefer to keep it simple, they offer traditional flavours as well.
The ice cream quality is only rivalled by its presentation, which is amazingly unique. Each ice cream is garnished with a unique topping and presented as a work of art!
Kelly Tarlton's Sea Life Aquarium
Kelly Tarlton's Sea Life Aquarium is one of Auckland's top indoor attractions. Discover over 30 animal exhibits of diverse species in their custom made habitats.
The aquarium is unique in that it was partially built in disused sewage storage tanks! It has curved tunnels as well as viewing areas with flat panels so everyone can get a peek at the sea life on display. Explore these incredible underwater tunnels that were the first of their kind in the world.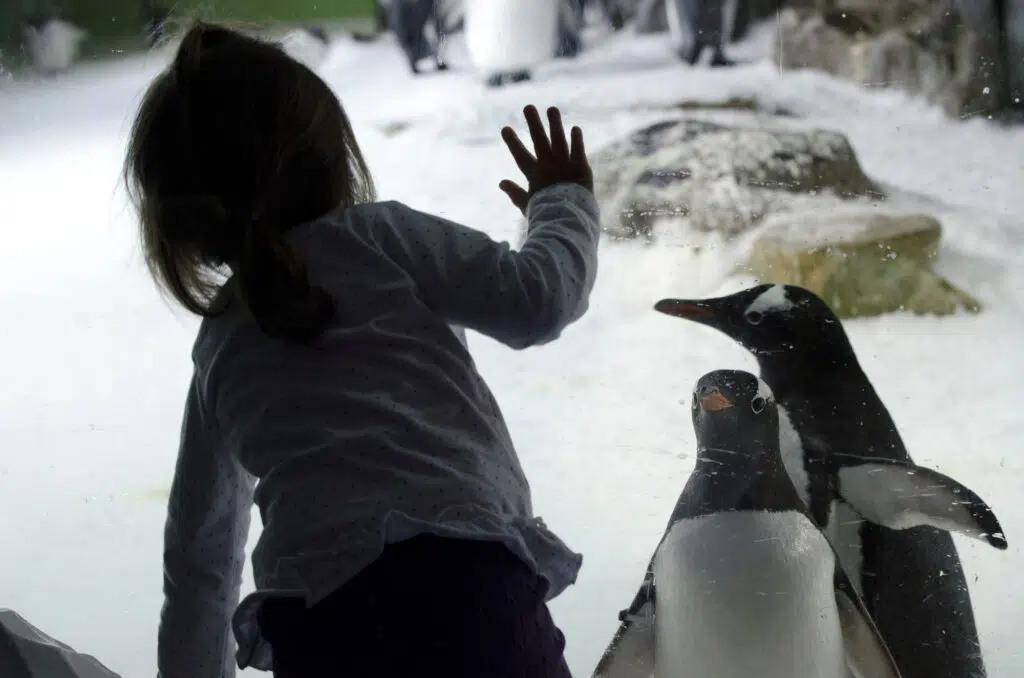 See the Southern Hemisphere's largest Antarctic penguin colony exhibit. Marvel at the amazing jellyfish displays and check out the world's biggest species of stingray.
If you're looking for activities to do in Auckland with children, this aquarium ranks as one of the best.
Indoor Rock Climbing
Auckland has a number of indoor rock climbing centres that cater to all skill levels. Extreme Edge Rock Climbing is New Zealand's largest indoor climbing centre and has something for everyone.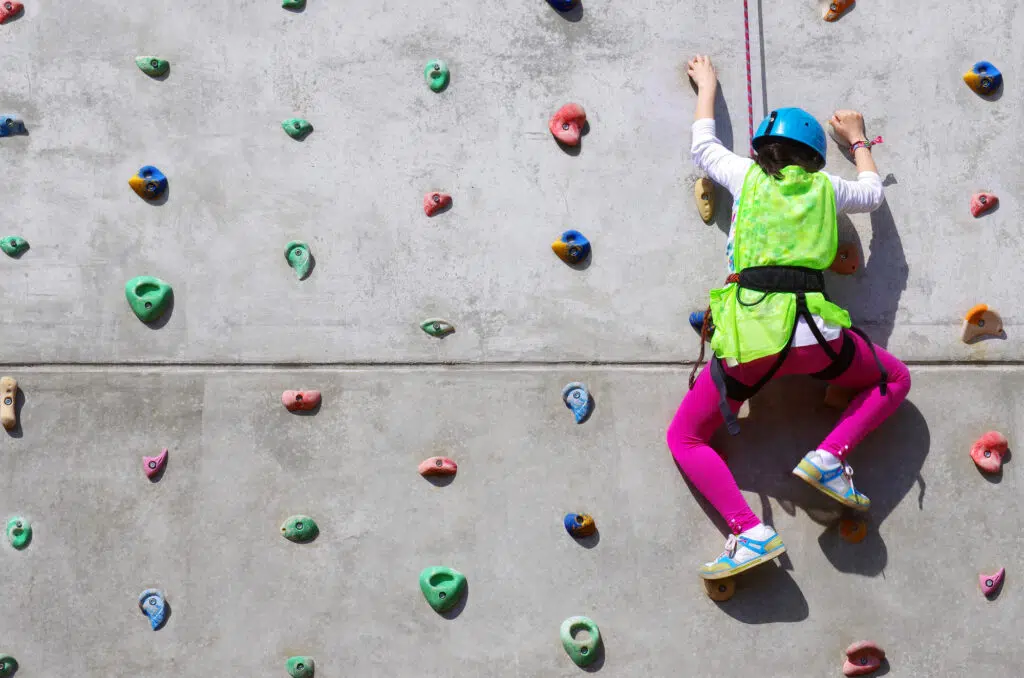 For kids, the colourful climb zone area makes rock climbing fun and easy. And the really little ones aren't forgotten about either. Adventure land is a pirate-themed play zone where kids can play for hours. For adults, there are over 200 routes for an unrivalled climbing experience.
Prices are very reasonable and include entry and unlimited access during the course of the whole day. For an entertaining indoor activity with a healthy dose of fitness, try out indoor rock climbing in Auckland.
Odyssey Sensory Maze
Odyssey Sensory Maze is filled with fun obstacles, challenges, and illusions. It's a walkthrough sensory adventure. Pass the obstacles and find your way out of 13 different rooms, each with its own unique theme and design.
There is no time limit placed on these experiences and you are free to discover Odyssey at your own pace. For most guests, the journey takes approximately 30 minutes. Odyssey is a fun family experience and great for all ages.
The Auckland Stardome Observatory
The Auckland Stardome Observatory is a public astronomical observatory located in Cornwall Park. The facility has two telescope domes and a planetarium.
The Stardome's gallery and exhibits are open every day and night, except Monday nights, and offer a fun range of shows and experiences the whole family will enjoy.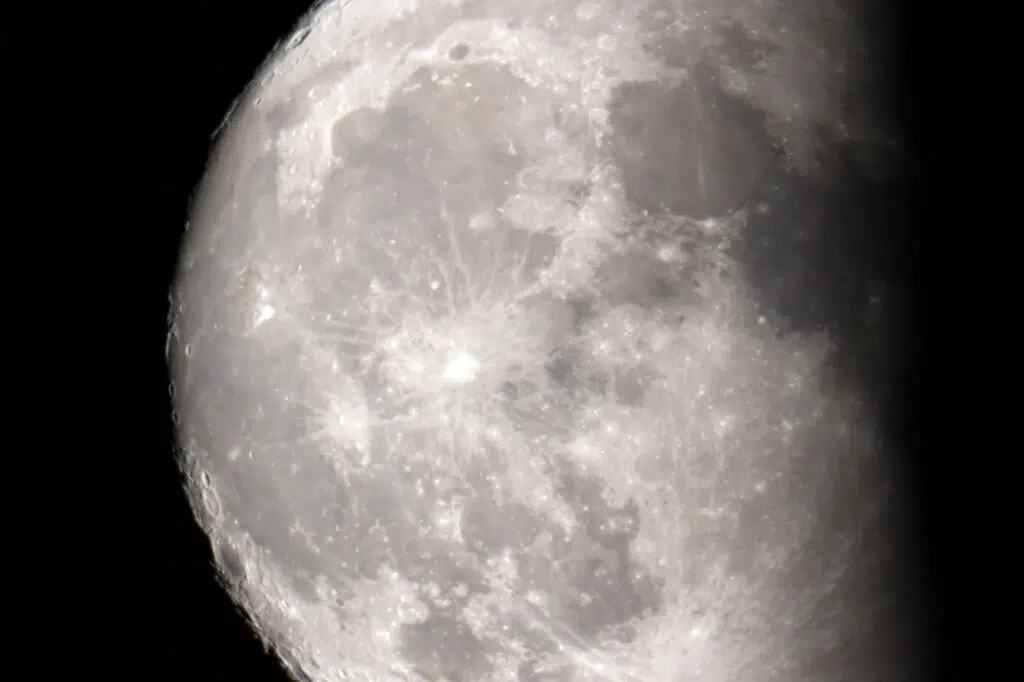 The planetarium theatre takes centre stage at this unique indoor attraction in Auckland. Sit back and relax in the 360-degree immersive seating. You'll be wowed by the cosmos in a live tour of the celestial sights above Auckland. Explore the edge of the universe from the comfort of your seat.
On weekend afternoons, the observatory hosts an immersive show that mirrors the real planetarium dome experience – for those who can't stay up that late!
Xtreme Entertainment Wairau
If you're looking for fun places to go in Auckland with kids, head to Xtreme Entertainment Wairau. This amusement centre contains New Zealand's largest indoor playground, arcade games, laser tag, and so much more. Your little ones will enjoy hours of endless fun.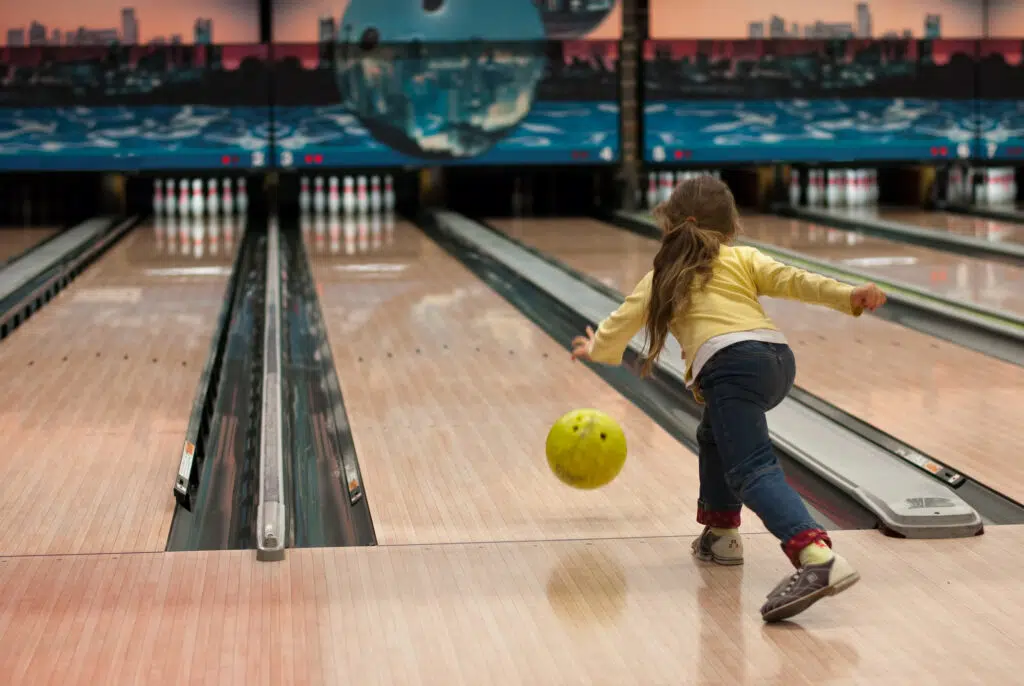 Adults can enjoy the bowling alley, pinball machines, and the cafe/bar area. The venue has SKY TV and screens all the special sporting events. There's also free Wi-Fi and free parking. Head in for some family fun all ages will enjoy.
---
Indoor Activities in Auckland for Adults
If you're looking for some adults-only fun, here are the best indoor attractions Auckland has for adults.
Classic Comedy & Bar
The Classic Comedy & Bar is centrally located in the CBD. This is the best place to go for a comedy show in Auckland and to get acquainted with our unique kiwi sense of humour! The Comedy Bar features a fun lineup of regional and international comics up to five nights a week.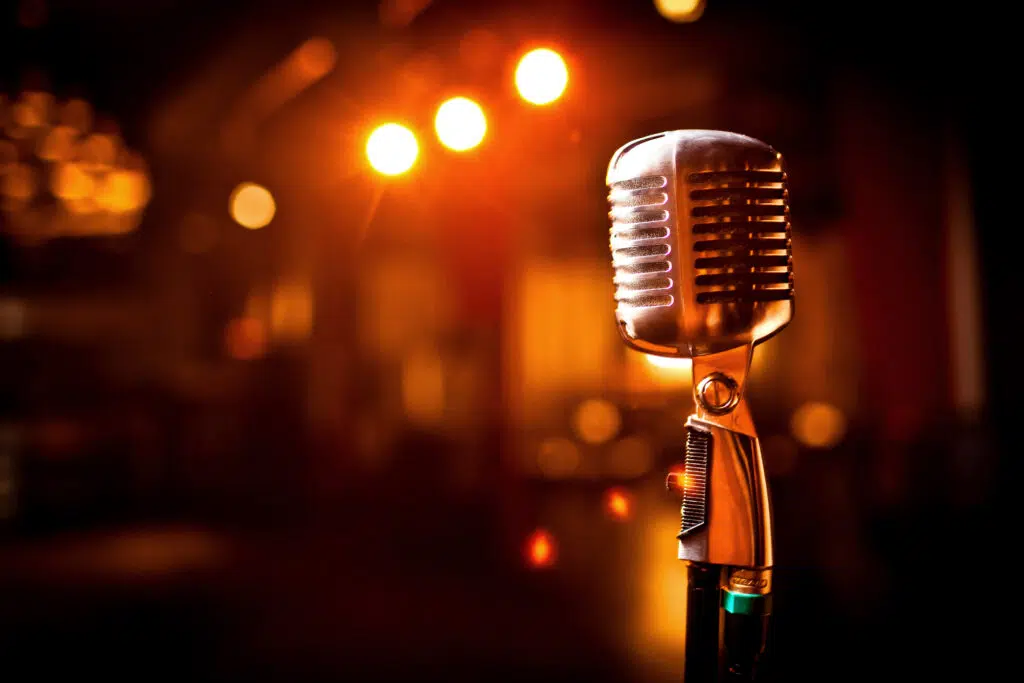 The price each night depends on who's performing and most nights you'll find a lineup of several comics in one show. Make sure to check their online calendar beforehand for the full lineup.
The bar offers a great selection of drinks and a few food options, including pizza and sushi. Head in for a good laugh and a great night out in Auckland.
Sky City Casino
Sky City Casino is located at the base of the Sky Tower. This is Auckland's only casino, and New Zealand's largest. It's open 7 days a week, 24-hours a day for non-stop fun and entertainment.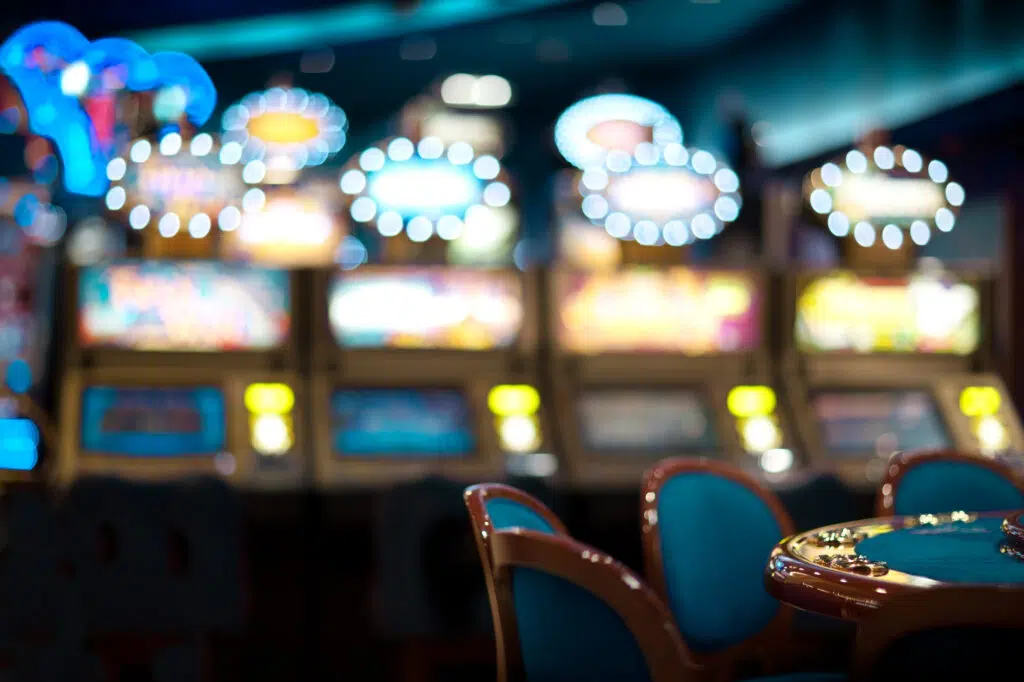 There are over 2,000 gaming machines, and over 150 tables with games like blackjack, poker, and roulette to try your luck on. The complex also houses a hotel, theatre, numerous restaurants, bars, and regular live entertainment. Escape the rain in Auckland any time of day and head into the Sky City Casino.
Wine Tasting
West Brook Winery is located just a 25-minute drive from Auckland's CBD. This family-run, boutique winery is set on picturesque grounds with rows of vines spread over sloping hills.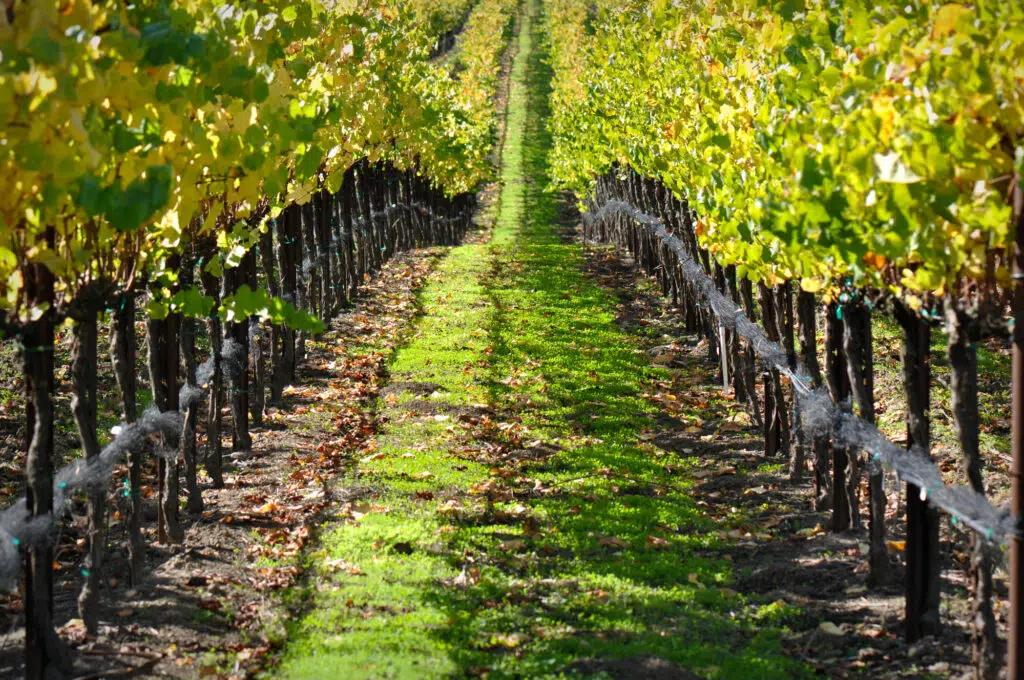 Up to eight wines are available for tasting including their award-winning Riesling, Sauvignon Blanc, and their flagship estate Chardonnay. Afterwards, stay for another glass and a delicious wine-matched cheese and meat platter. By the end of the afternoon, you'll forget all about it being wet outside!
No booking are required for groups between 1-5 and the winery is open seven days a week from 11:00 to 17:00.
Indoor Go-Karting
Extreme Indoor Karts is located just a 10-minute drive from Auckland CBD. This is a great indoor activity in Auckland to enjoy if you're looking for something a bit different to do!
You won't just be driving around in circles on their fun and adventurous go-kart tracks either. Ride around two levels with sharp turns and a steep downhill slope to get your heart racing.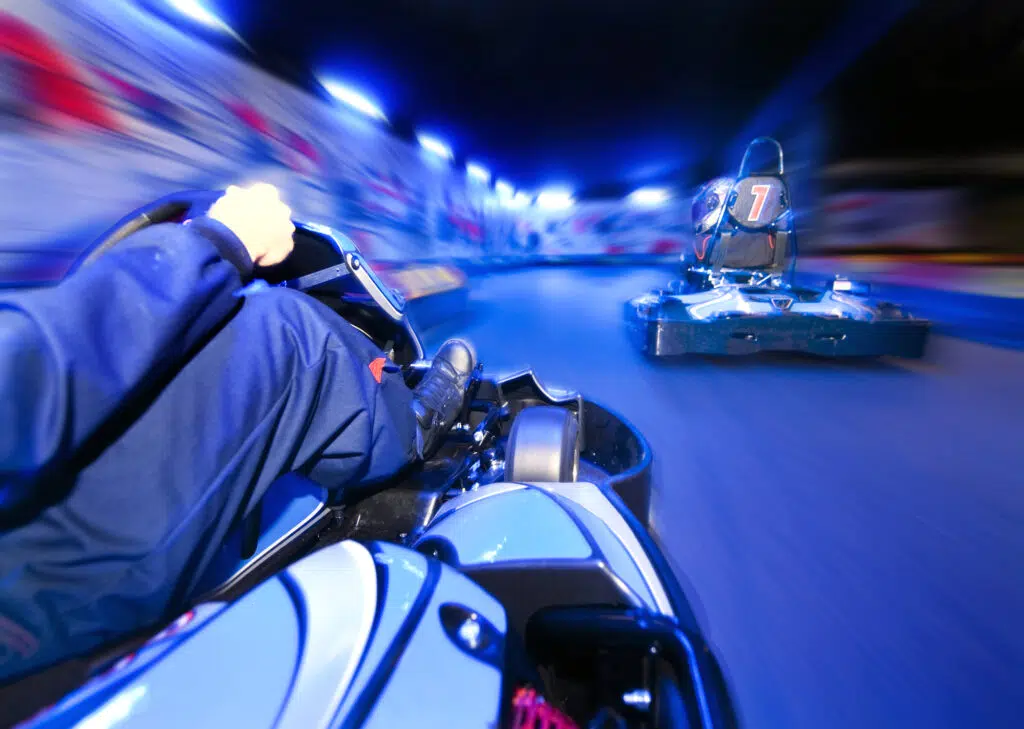 You can make an afternoon out of your adventure too. Guests are welcomed to bring their own food and drinks to enjoy onsite. And the venue also provides BBQ facilities and free pizza delivery services from Hell Pizza.
Alcohol may be consumed, but only after you've finished go-karting (for obvious reasons!)
Visit a Pub
For an all-around classic pub experience in Auckland, head to The Occidental. This centrally-located pub serves tasty Belgium beer and mouth-watering menu options. The ambience is friendly & casual and there are plenty of places to cosy up and escape the Auckland rain.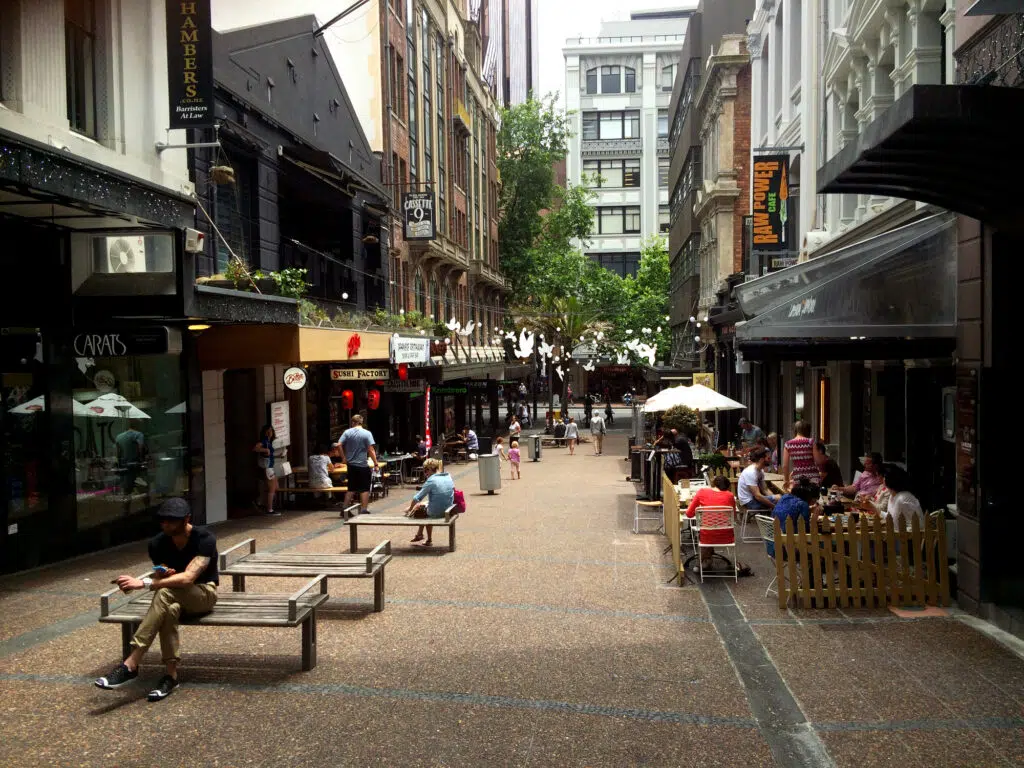 For entertainment, the venue screens all the top rugby matches live on their big-screen TV. Every Friday and Saturday night features live music from 21:00 to late. And every second Sunday features afternoon live jazz.
Their range of beers is top-notch and the food is raved about, especially the pot of mussels. Head in anytime from early morning till late at night.
---
Social Things to do in Auckland on a Rainy Day
Whether you're a local looking for new things to do, or on vacation with friends, why not get social with these fun group indoor activities in Auckland.
Play a Friendly Game of Pool
Pool is the perfect indoor sport and pool halls provide a great social atmosphere. Even better, you don't even have to be good at playing it to have a good time! The Ponsonby Pool Hall in Auckland is one of the city's most popular places to enjoy a friendly game or two.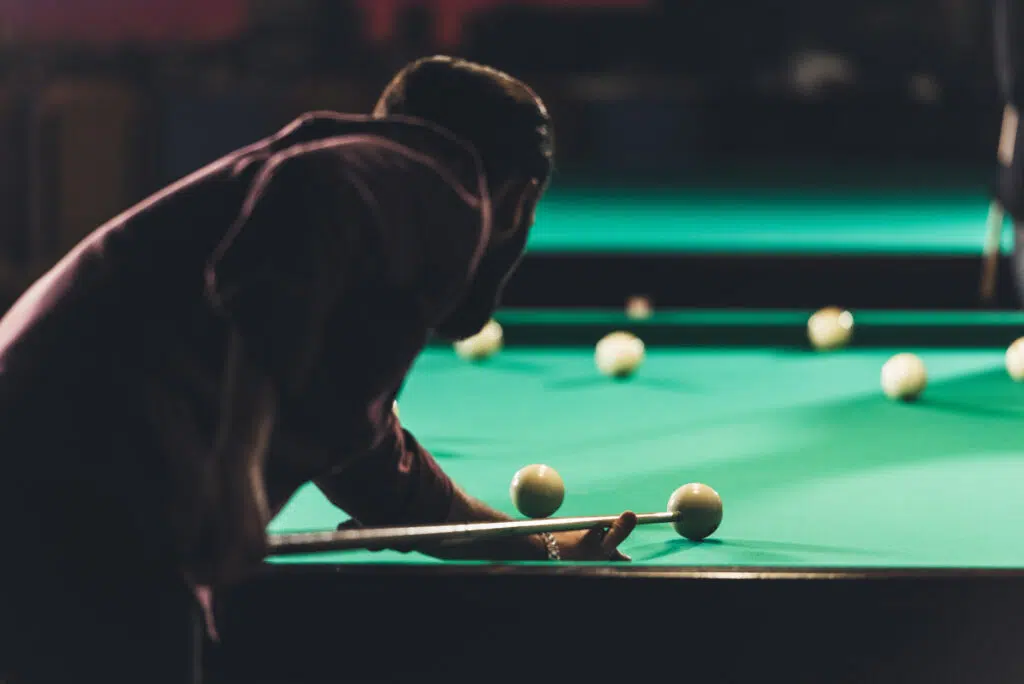 The venue is perfect for both small and larger groups. Instead of paying per game, you pay for the table, in half-hour, or hour increments. There is a fully licensed bar with more than 30 bottled beer brands, wine, and non-alcoholic beverages.
If you get hungry, the Ponsonby International food court is right upstairs. Enjoy a game any day of the week from 12:00 to 01:00.
Elliott Stables
Elliott Stables is an up-scale food court in the heart of Auckland City. There are more than 12 individual eateries that share one common seating area – perfect for dining with friends when you all have different tastes!
The food court is housed in a heritage building and provides a unique and beautiful setting to get together with friends.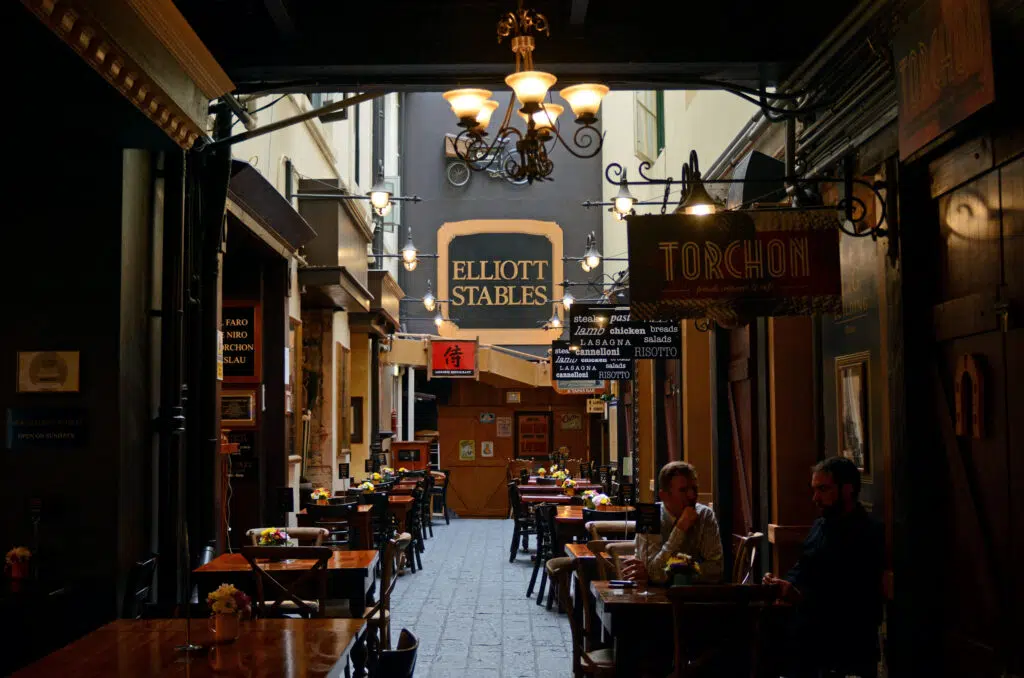 Choose a table in the Village Common, then browse all the menus and decide what looks best from their range of international restaurants providing ethnic and local fare. From Latin to Filipino to Japanese, and much more.
For delicious food, a nice selection of beer and wine, and a friendly, open atmosphere, head in for brunch, lunch or late-night bites.
Cakes n Ladders
Cakes n Ladders is a cosy and quirky board game cafe in Auckland. This is a great social spot for families, couples, and groups of friends looking for a space to spend time together and engage in a fun activity indoors.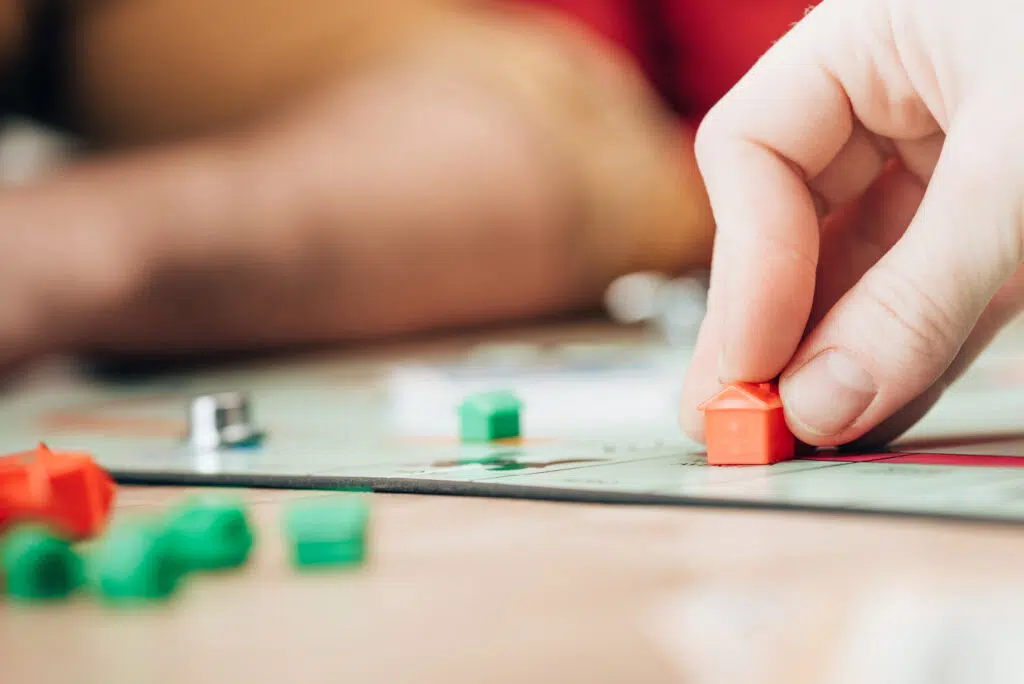 Their expansive game library features a growing collection of card and board games. Stop in for as long as you'd like and play as many games as you'd like. You just have to pay a small fee of NZD $4.00 an hour per person.
Their menu offers typical kiwi cafe fare including coffee drinks, smoothies, dessert items, and toasted sandwiches.
Take a Cooking Class
If you're looking for the best date ideas Auckland has to offer, book a cooking class at Sachie's Kitchen. This award-winning cooking school allows you to create a full meal with three dishes.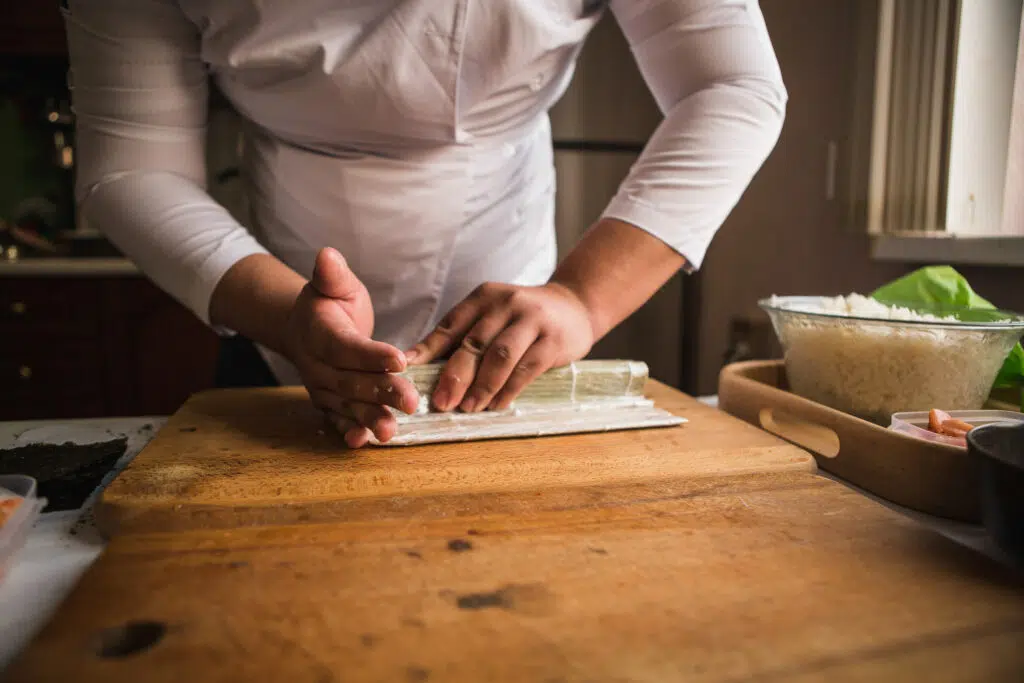 Choose between Japanese, Thai, Vietnamese, Indian, or Malaysian cuisine. The classes run for approximately 2.5-3 hours and are completely hands-on. The friendly chefs work with you the whole time. They provide demonstrations, offer tips and techniques, and answer any questions you may have.
At the end of each class, you'll relax and enjoy the dishes that you've just prepared. Asian beer, New Zealand wine, and soft drinks can also be purchased on site.
Escape HQ – Escape Room in Auckland
Escape HQ is Auckland's interactive escape room. For 60 minutes, your group will be locked in a room and you have to work with your teammates to find the clues and crack the puzzle before the time runs out.
This is an attraction both adults and older kids can enjoy. There are several escape rooms to choose from, each with their own unique theme. Solve the different puzzles and free yourself and your teammates. Escape from a forest or an island shipwreck. Hunt down a fugitive or solve the mystery of the trophy heists at the rugby world cup.
Escape rooms are the newest global craze for social entertainment. See what the excitement is all about at New Zealand's own escape room in Takapuna.
---
Other Fun Indoor Things to do in Auckland
Rounding out our Auckland rainy day activities, here are a few more options everyone will enjoy!
New Zealand Maritime Museum
The New Zealand Maritime Museum is located on Hobson Wharf in central Auckland. It contains a fascinating collection of exhibitions spanning New Zealand's maritime history.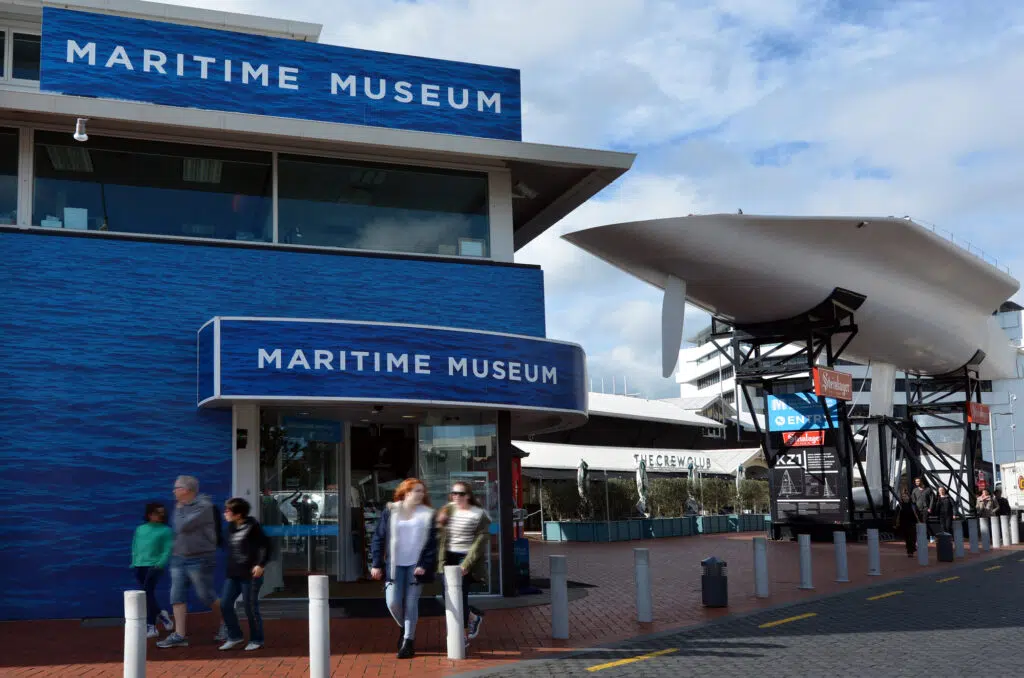 Learn about the first Polynesian explorers and settlers, right through to modern-day yachting. The museum will take you on a journey to explore the stories that have shaped New Zealand's identity as a seafront nation.
You'll see displays of objects and exhibits relating to ships and shipwrecks, including a number of reconstructed and preserved ships. There are also displays relating to whaling, fishing, and Maori artefacts.
Admission is free to all Aucklanders (with proof of residence) making it one of the best free things to do in Auckland on a rainy day.
Tour Eden Park Stadium
Rugby fans will love this indoor activity in Auckland! Located in central Auckland, Eden Park is New Zealand's largest sports stadium and an iconic place for NZ Rugby. Take a behind the scenes tour and explore areas that are generally off-limits to the general public.
Learn about the history of the stadium. Relive the greatest sporting moments from famous rugby and cricket matches. Feel the tension of the players' tunnel and sense the excitement of the changing rooms. This is a great activity for sports fans, young and old.
See a Show at the Civic Theatre
The Civic Theatre is a large performing-arts theatre for live entertainment acts and cinema. Opened in 1929, it's a great historical venue in Auckland with plenty of character.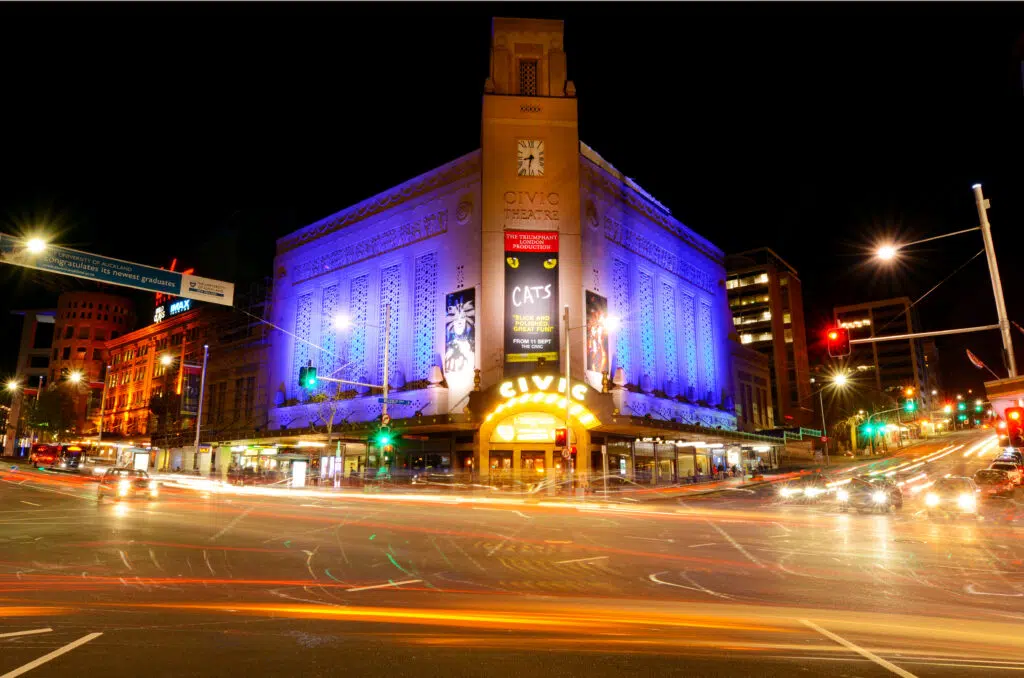 It is a famous example of an atmospheric theatre style. This is when the lighting and interior are designed to create the illusion of an open sky. As the lights dim, you are treated to a star-studded night sky.
Performances include comedy shows, musicals, operas, orchestras, family shows, and more. Check their website for the full monthly listing. If you're in search of the best free indoor activities Auckland has to offer, check out their free events page.
Barista Cats Café
Barista Cats Cafe is a cat lover's paradise. Spend time meeting adorable cats while enjoying a coffee or pastry. Most of the cats housed in the cafe have been rescued and many have gone through hardship or have disabilities.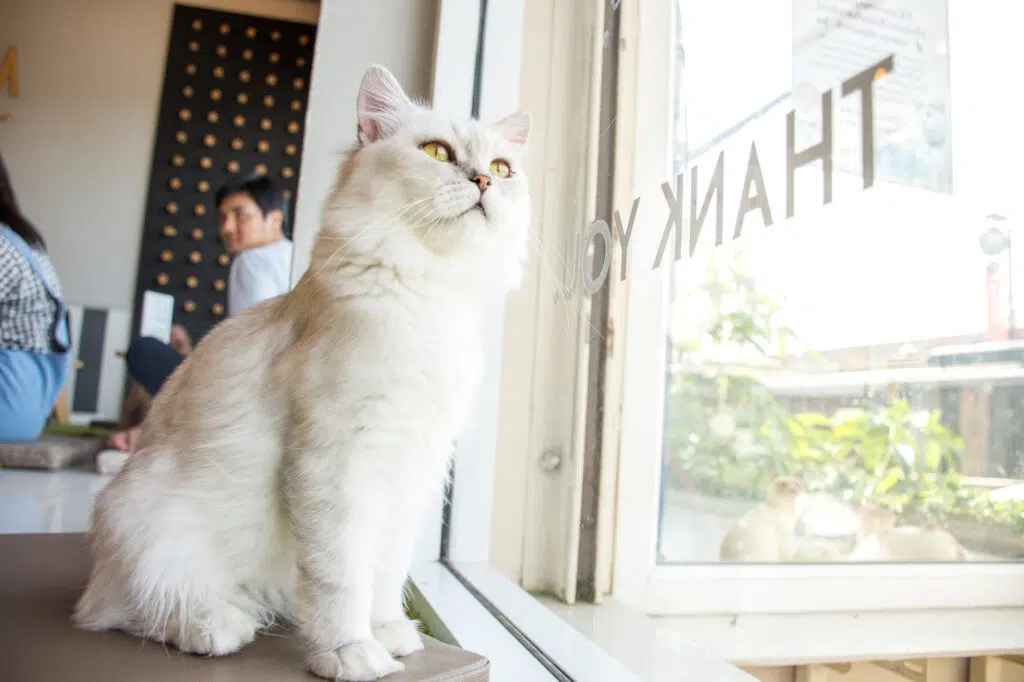 If you're a fan of coffee and cats, pop in for a drink and hang out with some fluffy new friends. The area is spacious and there are toys that allow you to better engage with the animals.
The cafe is located in Auckland's CBD and is open every day except Monday.
Snow Planet
Snowplanet is an indoor snow centre located north of Auckland's Auckland's CBD. There are over 8,000 square metres of snowy space where you can have a go at skiing, snowboarding, or tubing – even in awful weather! If this is your first time skiing or snowboarding, the venue offers an intro class where you can learn the basics too.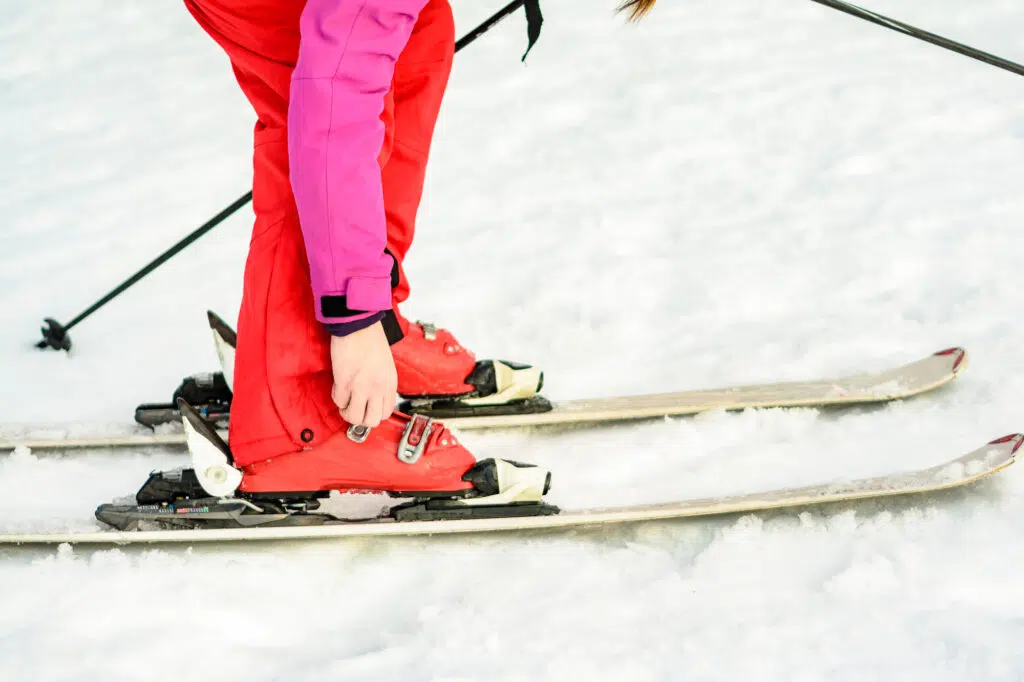 After you're done hitting the slopes, relax at their comfy restaurant, complete with a cosy brick fireplace. At Snowplanet, you can enjoy the snow any time of year.
---
Conclusion
If you're trying to decide what to do in Auckland on a rainy day, this list of activities will have you covered. Whether you're a local looking for new things to do or visiting for the first time, you won't be scarce on options.
From cultural attractions to social activities and kid-approved entertainment, there are exciting indoor activities in Auckland for everyone.