Guest post by Camille Daniels
Located on the South Island of New Zealand, Kaikoura is the place where the mountains meet the sea in a spectacular setting.
A perfect destination for a day trip from Christchurch, Kaikoura is famous for its incredible wildlife experiences such as whale watching and swimming with wild dolphins.
These key Kaikoura attractions don't come cheap, but luckily there are a whole host of other things to do in this charming town that won't break the bank! Including wildlife encounters of another kind…
---
How to Visit Kaikoura on a Budget
For those travelling New Zealand on a budget, it can sometimes be difficult to identify fun activities that are also free, especially in key tourist destinations. But that's where we're here to help.
Whether you're travelling solo or with your family or friends, the following list of free and cheap things to do in Kaikoura has something for every visitor.
---
Spot Seals at one of the South Island's Largest Colonies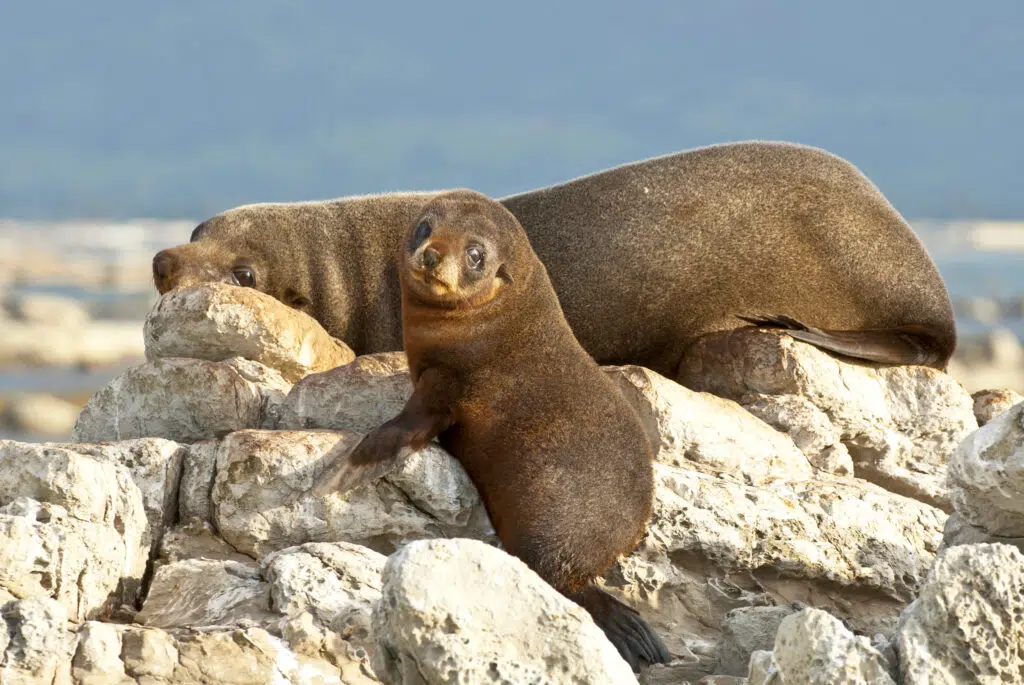 Kaikoura is one of the best, and most accessible places in New Zealand to watch seals in their natural habitat. Home to a major fur seal colony, the seals can be seen year-round at Point Kean, which you can easily reach by car.
Once parked, a short walk to the sea will lead you to the seals. But watch out, you might even see them in the car park!
You can get quite close to the animals as they are used to seeing humans, but be respectful and don't try to touch them.
Price: Free, seals can be seen year-round
Hike the Peninsula Walkway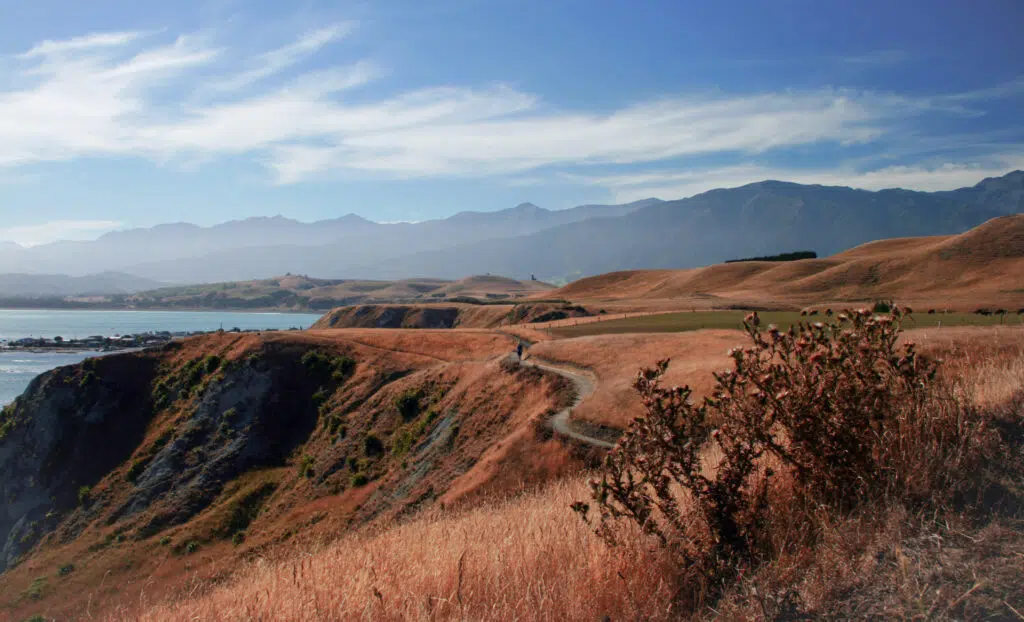 The Peninsula walkway is probably Kaikoura's most popular short hike and for good reason. This stunning coastal walk offers unbeatable vistas on the surrounding mountains, the coast, and the wildlife populating the area.
It's accessible to all, but be aware that there are steep cliffs to be wary of if walking with children, and dogs are forbidden on most of the track.
You can start the track in Point Kean, right after you've visited the seal colony, or from the other side, in South Bay.
Walk the track along the coast one way and join the clifftop when you return. You'll get fantastic views of both the coast and the headlands, with many places to stop and enjoy the area. The track takes around 3 hours to complete.
Price: Free
Brew up some fun at Emporium Brewing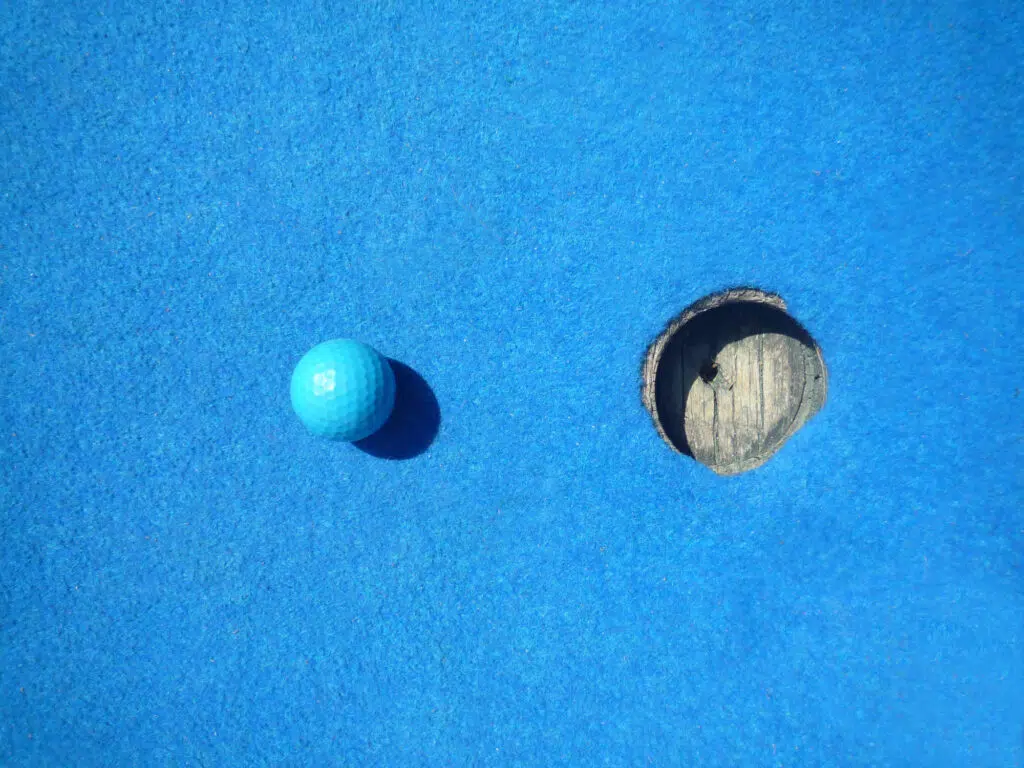 Emporium Brewing is famous in Kaikoura for its amazing craft beers. But there's a lot more to this locally-owned brewery. At the Emporium, you can play a round of mini-golf with your kids, or have some fun with friends in one of the escape rooms.
This place is the perfect cheap thing to do in Kaikoura with kids, and at the end of the day, you can reward yourself with one of their delicious beers. If you're visiting Kaikoura on a rainy day, head to the Emporium, you'll love it.
Price:
– Mini Golf: Adults $10 and $5 for kids. The course is open daily from 10am-7pm.
– Escape room: 2 Players – $35 per person, 3-4 Players – $30 per person.
Hit the Beach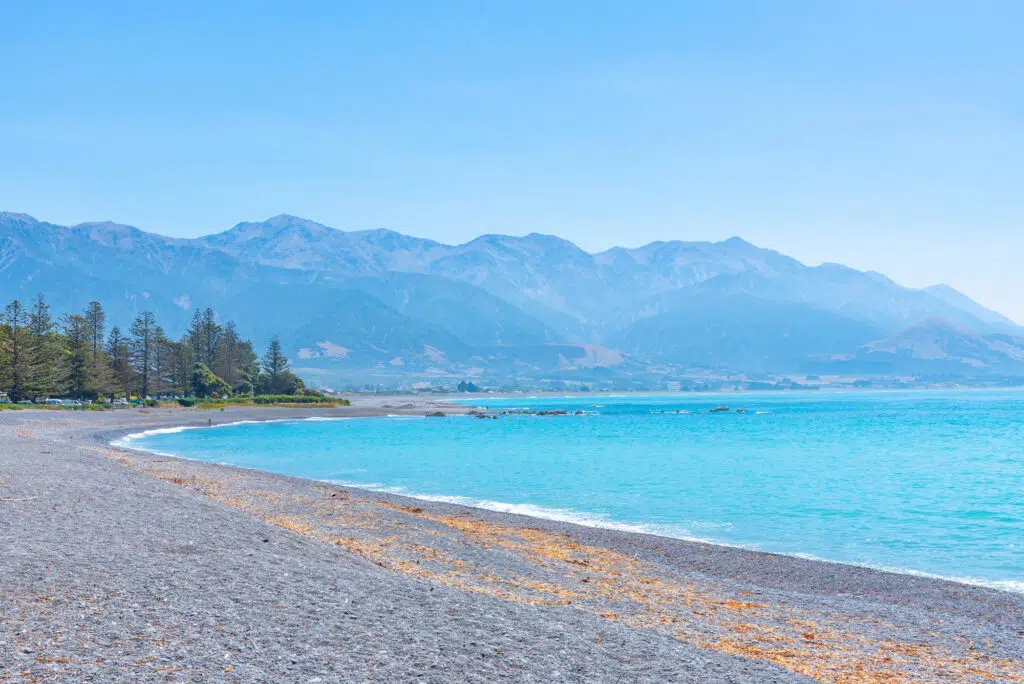 Kaikoura is home to some of the most beautiful beaches in New Zealand, and they are 100% free! Not far from the township, you'll find Kaikoura beach which offers incredible views of the Alps in the background.
Going north, you can take a stroll along Black Pebbles beach, a very quiet beach where you can sometimes spot seals sunbathing on the shore.
Whether you want to enjoy a stroll, a picnic, or watch the sunset, the beaches of Kaikoura are not to miss. In the summer months (or in winter if you're brave!), take your swimsuit for a dip in the ocean.
Price: Free
Take a Tour of Fyffe house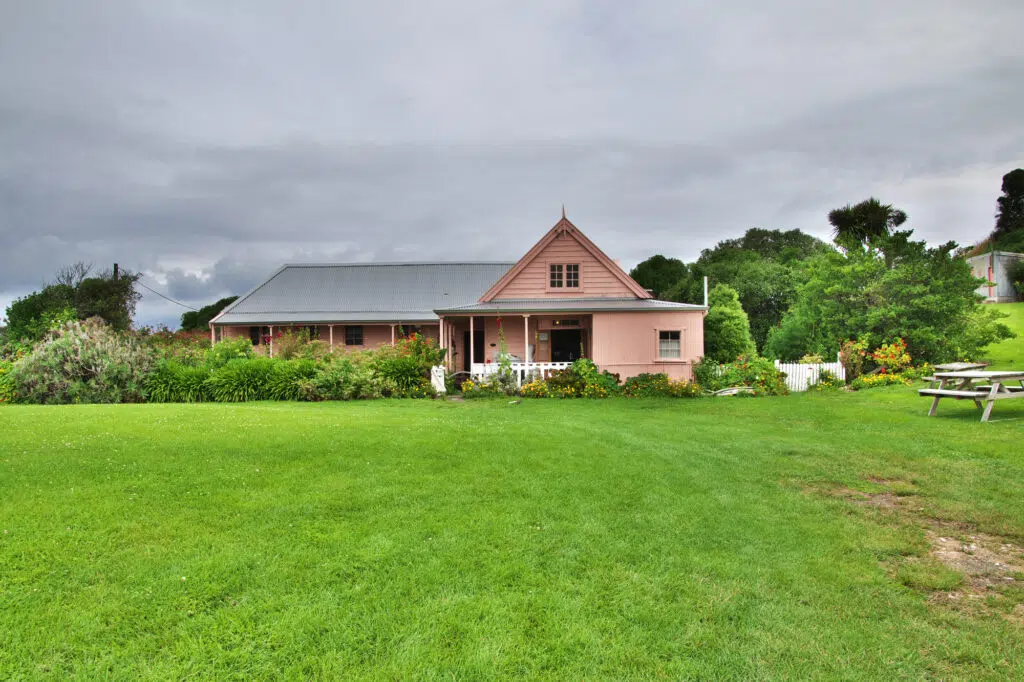 Fyffe House is Kaikoura's oldest building and was, in the past, a pioneer whaling station.
Established in 1842, Fyffe house retraces Kaikoura's whaling history as well as the history of the three families that lived there. The pink house is an iconic sight in Kaikoura, and holds a place on the list of Heritage New Zealand properties.
Fyffe House lies along the shoreline and offers stunning views of the sea and snow-capped mountain. In the museum housed within, you can see many artefacts and furniture from the time the house was built.
From Kaikoura city centre, you can reach the museum by following the coastal walk that goes to Point Kean. It takes about 45 minutes to walk.
Price: $10 for adults, free for children.
Stroll among Kaikoura's Fragrant Lavender Fields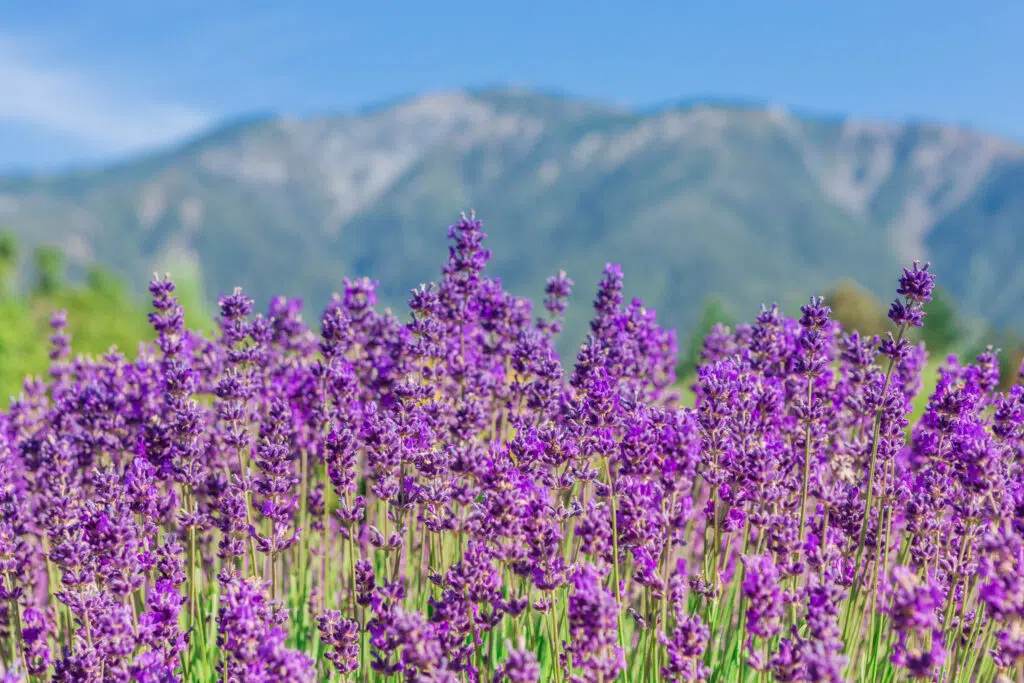 Lavendyl lavender farm is one of the most beautiful places to visit in Kaikoura. For only $2, you can walk around the big lavender field, enjoy the peace of nature, admire the surrounding mountains and take as many beautiful photographs as you please.
As you wander around the infinitely Instagrammable farm, you'll get to see bees hard at work. Try some lavender ice cream before you go, and buy some lavender flavoured honey to take home too.
The souvenir shop is also the perfect place to find unique gifts from Kaikoura. The best time to visit this beautiful farm is from mid-December until March when the lavender is in bloom.
Price – Less than $10
Treat Your Tastebuds at the Kaikoura Cheese Shop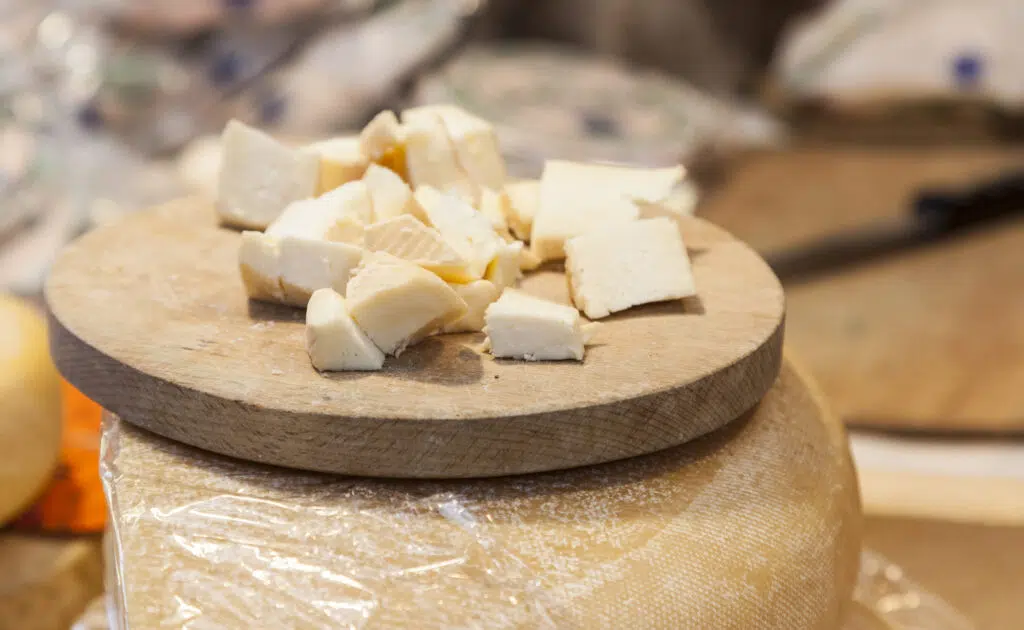 Are you a foodie looking for things to do in Kaikoura? Head to Kaikoura Cheese, a very popular artisan cheese shop in town.
With its delicious range of cheeses made from cow, goat and sheep milk, flavoured olives, crackers, and other tasty treasures, this shop will keep you spellbound. Pick up some treats for a picnic and head to the waterfront to eat with a view.
Price – Samples are usually offered for free, but I'd recommend having some money in your pocket for a few indulgences!
Learn About the Town's History at the Kaikoura Museum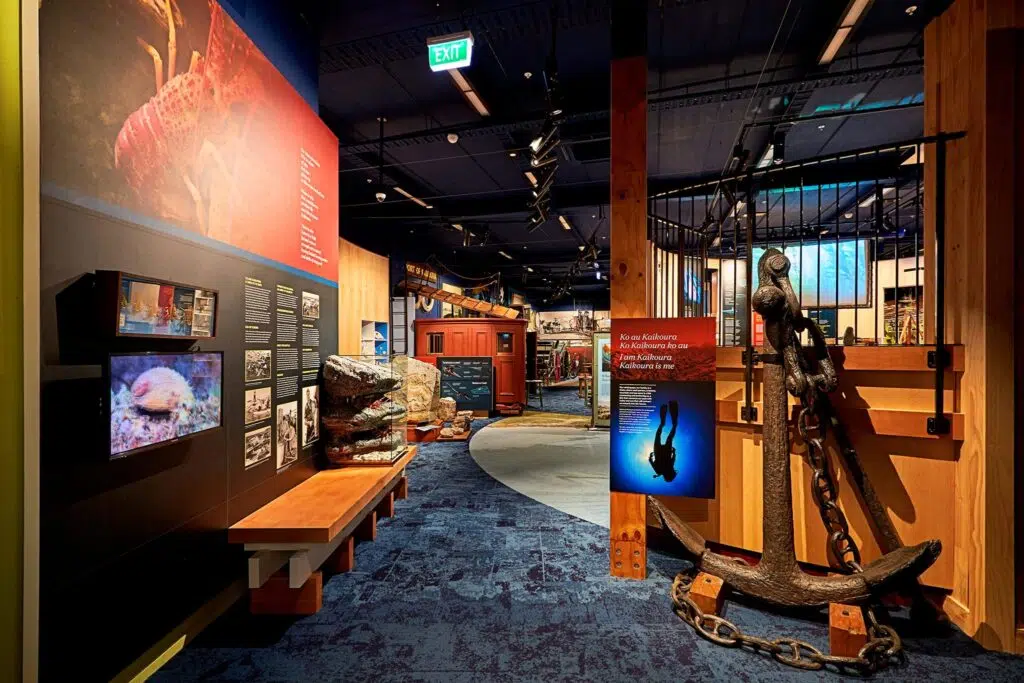 Kaikoura is a small town, but it's home to one of the most stunning museums in New Zealand. For only $12, you can enjoy learning the city's history at the Kaikoura Museum.
You'll learn about the early Maori settlement, the fishing and whaling industry, and you'll discover a collection of unique and quirky items from Kaikoura.
This very informative and interactive museum also has a great exhibit on the 2016 earthquakes, which is very well made, fascinating and moving.
If you want to learn more about this stunning coastal village, don't miss this museum when visiting Kaikoura.
Price – Adults: $12.00, seniors and students: $10.00, children: $6.00, family: $30.00 (2 adults and up to 4 children).
Head to Hislops Cafe for a Hearty Breakfast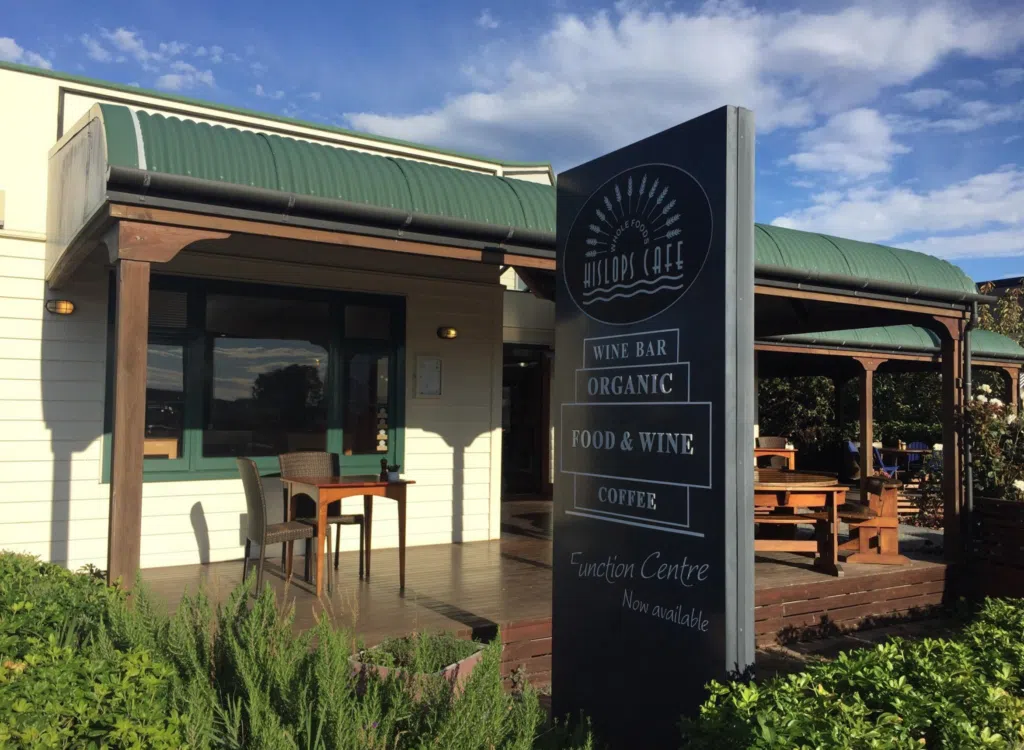 Hislops Cafe is a cute eatery located in the heart of Kaikoura. This award-winning eatery has an impressive menu, fun atmosphere and fantastic service, making it the perfect pitstop for an affordable breakfast.
Like any self-respecting New Zealand cafe, they have great coffee, and they cater for a range of diets including vegetarian, vegan, and gluten-free. They often fill up early in the high season, so get there early.
Price – $8 and up for food
Browse the Fresh Fare on Offer at the Farmers Market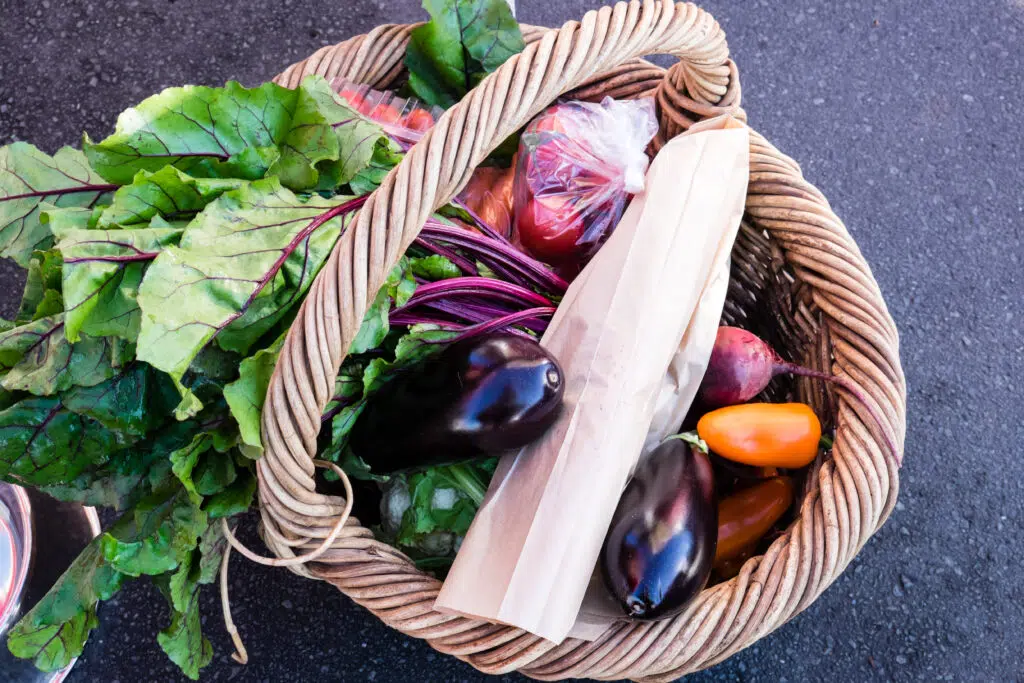 The Kaikoura Farmers Market runs from October through to April and is a great place to get to know the local community. Pop by on a Sunday morning between 10am and 1pm (no need for early starts here!) and enjoy the convivial atmosphere while browsing the wonderful range of fresh produce and locally made delicacies on display.
This market is all about supporting local, so you'll also learn what's grown abundantly in this part of the world. Head along and grab some delicious summer fruit to nibble on throughout your stay.
Price: Free to visit, but take some money to spend on staples.
---
---
Kaikoura is one of the most beautiful coastal towns on the South Island of New Zealand. Travellers often drop in for a whale watching tour before heading north. But, if you can stay for a few days, you should definitely take time to enjoy some of these free and cheap things to do in Kaikoura.
Author bio: Camille is a blogger at crystal healing ritual and craft blogger from France. Dedicated to travelling sustainably, Camille travelled around New Zealand for three months on an epic road trip. When she's not travelling, you'll find her hiking or reading a good book.
Pin this for later!