Guest post by Camille Daniels
New Zealand is home to 13 National parks, which are both places of natural wonder, and popular tourist attractions. From the stunning coastal landscapes of Abel Tasman to the spectacular fjords of the Fiordland National Park, you will most definitely enjoy the majestic beauty of Aotearoa's natural highlights.
New Zealand's National Parks protect some of the country's most beautiful and untouched areas. They are places where you can enjoy hiking through otherworldly landscapes, jet boating or canoeing down wild rivers, or camping under the stars.
Immerse yourself in the country's breathtaking scenery in one of these 10 unmissable national parks in New Zealand.
---
About New Zealand National Parks
There are 13 national parks in New Zealand, 10 on the South Island and 3 on the North Island.
New Zealand is an incredibly diverse country, given its size, and its national parks offer plenty of historic and scenic features to discover.
With over 30% of the nation's total area being a national park, New Zealand's protected reserves cover more than 30,000 square kilometres. And the best bit? The National Parks are all free to visit – making them the perfect place to explore for those travelling New Zealand on a budget.
The country's largest national park is the Fiordland National Park with a total area of 12,607 square kilometers. On the opposite end, the smallest and also the most popular national park in New Zealand is Abel Tasman with only 237.1 square kilometers of protected area.
How to be a Responsible Visitor of New Zealand's National Parks
Visiting wild and natural areas in this remote part of the world is a privilege, and it is our job to make sure we leave these places just how we found them.
Here are just a few ways you can be a responsible visitor of New Zealand's national parks.
Leave no trace:
If you're going to eat or drink in a national park, make sure you take all your rubbish with you. Cigarette butts don't belong in a national park, neither do juice cans and banana skins.
Leaving no trace, also means respecting the fauna and flora. Don't pick the flowers and leave nature as you found it.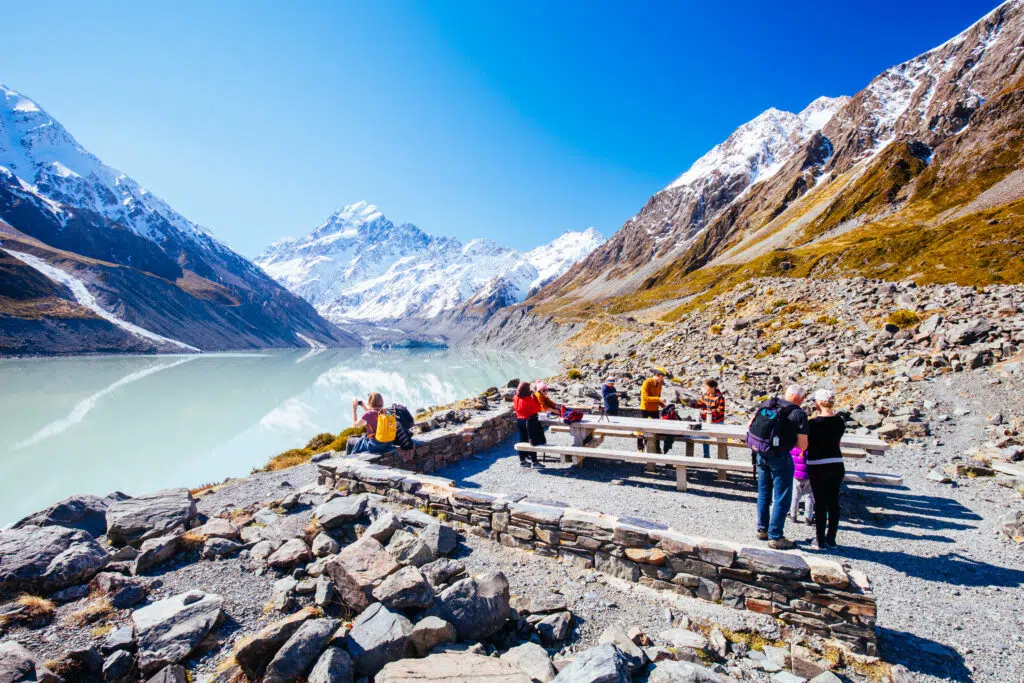 Respect the wildlife:
Many animals call national parks their home, and it is important to respect and protect the local wildlife.
Don't feed wild animals, even birds. It is actually more harmful to them than you may think, as human food is not part of their natural diet.
Read the signs:
New Zealand National Parks have signs at their entrance and at the beginning of trails indicating the length of a walk, camping spots and more. Read all the signs, and stay on the trail. Also, make sure you're well prepared if you're planning on embarking on a hike as the weather can be unpredictable in New Zealand.
Learn about the area:
Learn about the park you are visiting, the local area, the culture and heritage of the place. Find ways to give back to the local communities, and enjoy the beautiful national parks in a responsible way.
And one last thing. If you plan on flying a drone in a national park, don't forget to apply for a permit before you go.
---
The 10 Best National Parks in New Zealand
Visit any of New Zealand's National Parks and you'll appreciate just what a special country Aotearoa truly is. But if you're on limited time, and you're not sure which park will be best for you, browse our pick of the top 10 National Parks in New Zealand and see what inspires you the most!
AORAKI / MOUNT COOK NATIONAL PARK
Mount Cook is one of the most popular national parks in New Zealand. The mountain, which also goes by the Māori name of Aoraki, is New Zealand's highest peak, at 3,724m.
Located in the Canterbury region on the South Island, Mount Cook National Park is also home to eight of the largest glaciers In New Zealand, including the Tasman Glacier, Hooker glacier, and Murchison glacier.
Needless to say, it's also a popular photography spot. In fact, you've probably seen hundreds of pictures of this national park on social media without realising.
The Hooker Valley hike is the most popular hike of the Mount Cook National Park. The 10km return walk is easy to follow and will take you to the Hooker Glacier Lake where you'll get an unbeatable view of the mountain. This track is usually quite busy, so my advice is to go early in the morning.
Mount Cook National Park is also part of the largest international dark sky reserve in the world, so it's one of the best places on earth to see the night sky without light pollution. I can't think of a better excuse to go camping!
FIORDLAND NATIONAL PARK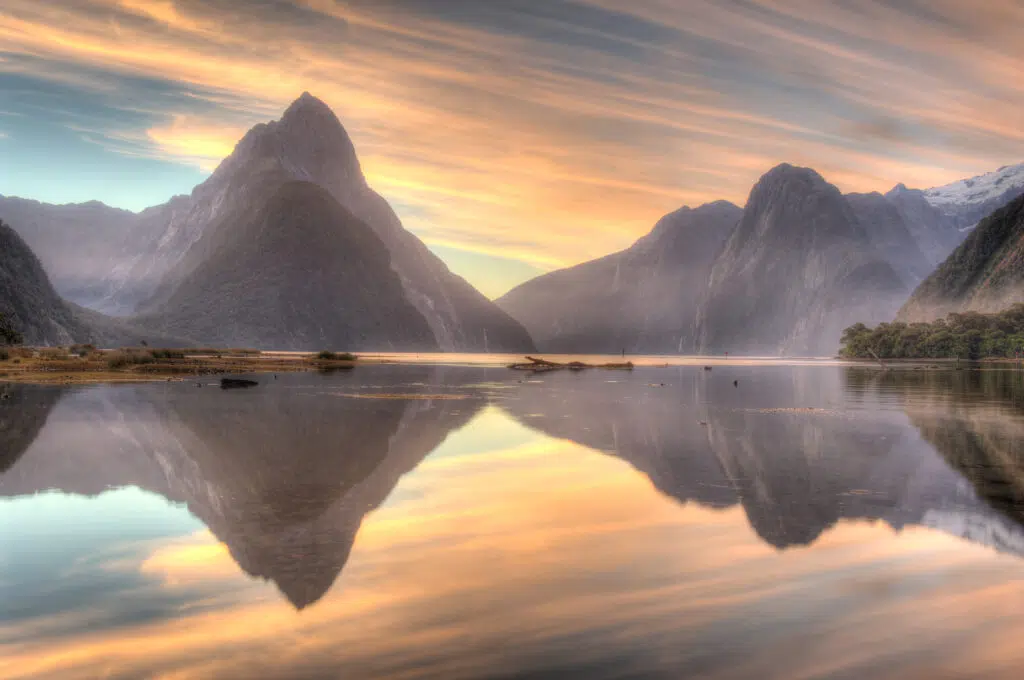 Fiordland National Park is located in the southernmost part of the South Island. Known for its ice-carved fjords of Doubtful and Milford Sound, Fiordland National Park offers spectacular landscapes with lakes, valleys, and pristine mountain tops.
This scenic natural area is a must-do for visitors to New Zealand. Whether you're cruising Doubtful Sound, going on an epic hike at Key summit or taking a scenic flight, Fiordland's scenery will take your breath away.
The road between Te Anau and Milford Sound is one of the most scenic roads of New Zealand. Along the way, you'll find lots of short walks and viewpoints making the experience even more enjoyable. Some of the best spots include the Mirror Lakes, Lake Gunn nature walk, or the Chasm.
ABEL TASMAN NATIONAL PARK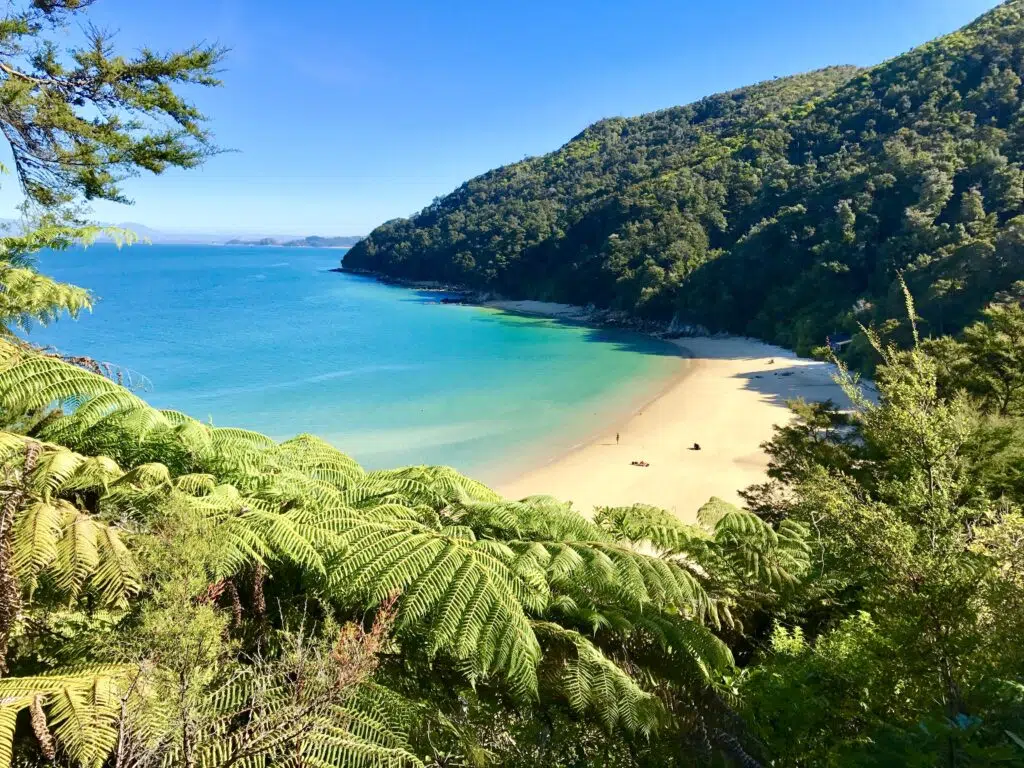 Abel Tasman is located on the northern coastline of the South Island of New Zealand. It is renowned for its beautiful golden beaches, beech forest, and its world-famous coastal trail. This reserve is one of the most striking national parks of New Zealand and is an absolute must-visit spot on the South Island.
Go kayaking, scuba diving, or simply relax on one of the beautiful beaches – Abel Tasman National Park has an adventure to suit everyone. Also home to one of the Great Walks, Abel Tasman sees countless visitors enjoying its multi-day coastal hike every year.
You will be amazed by the park's splendid natural habitat, the abundant wildlife and sea life, as well as the outstanding coastal landscapes.
Abel Tasman National Park truly has it all and is the perfect place to experience the best of New Zealand. Don't miss this incredible place when travelling to Aotearoa, Abel Tasman will be the highlight of your trip.
TONGARIRO NATIONAL PARK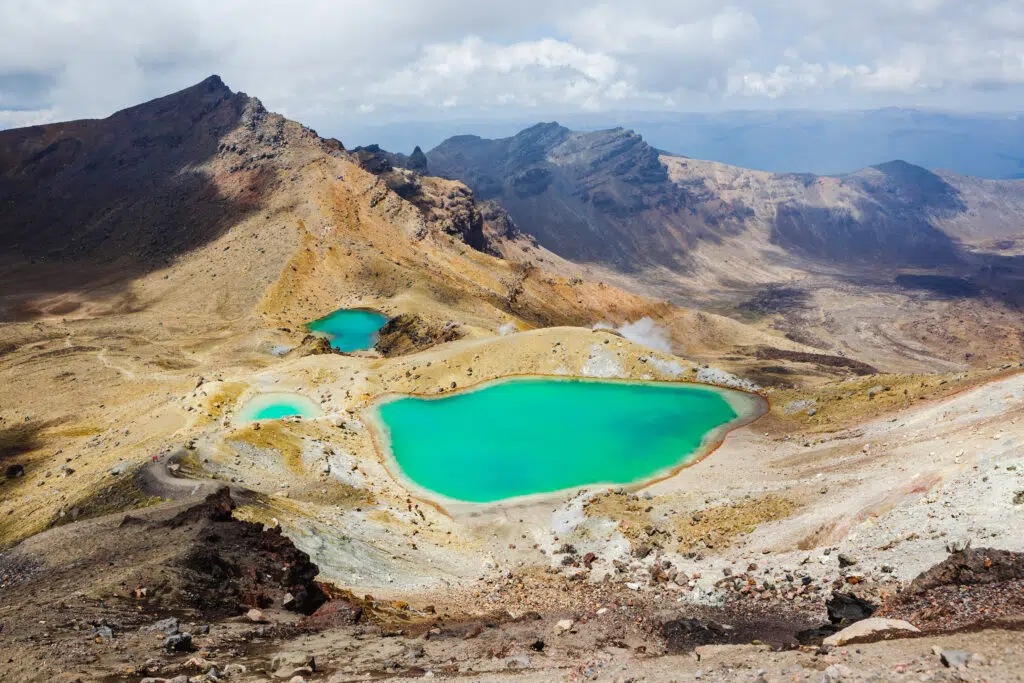 Located on the North Island, the Tongariro National Park is most well known for its famous hike, the Tongariro crossing.
Tongariro National Park is also New Zealand's oldest national park, and honestly, one of the most remarkable ones. With its 3 active volcanoes Mt Ruapehu, Mt Tongariro, and Mt Ngauruhoe, this national park offers volcanic landscapes like nothing else you've seen before.
Considered one of the most beautiful day hikes in the world, the Tongariro Alpine Crossing is a popular 5-8 hour one-way expedition. This challenging 20km trail will take you to the most amazing landscapes of the park, including the Red Crater and the famous Emerald Lakes.
Alternatively, you can hike to Tama Lakes. This 6hr hike starts at the Whakapapa village and takes you to the Taranaki falls before heading to the lower and upper Tama Lakes. If you're looking for a unique, crowd-free hike that you can easily accomplish in a day, opt for this one.
Hiking is obviously one of the main activities at the park, but you can also try other activities within the Tongariro National park like rafting, snowboarding or biking the Old Coach Road.
MOUNT ASPIRING NATIONAL PARK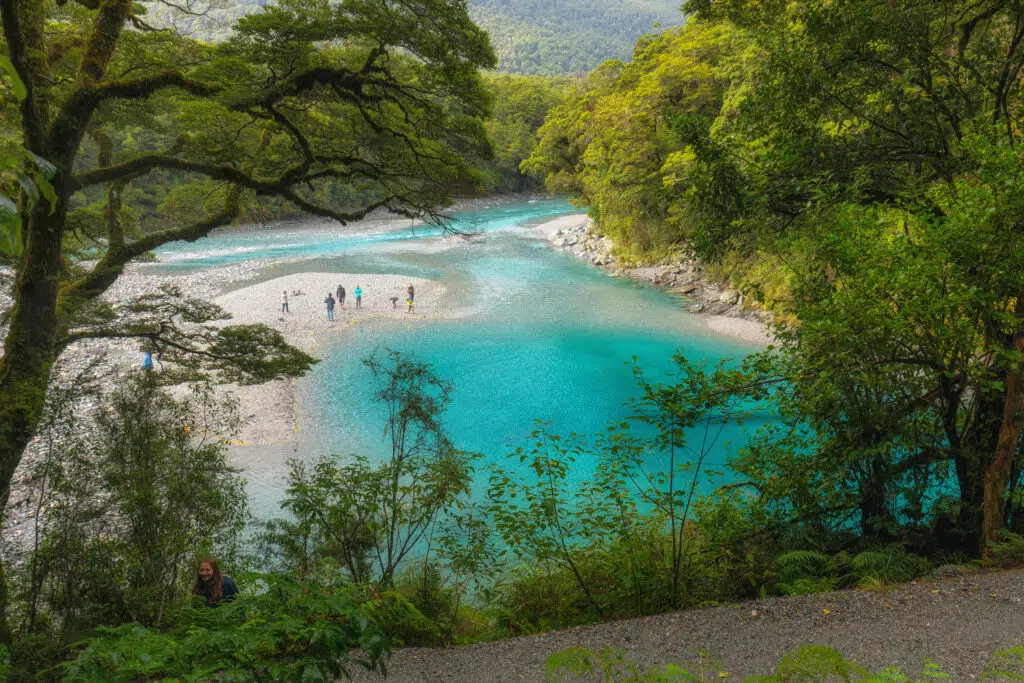 Mount Aspiring National Park is situated in Otago, near the alpine town of Wanaka. With its pristine Blue Pools and untouched beech forest, Mount Aspiring National Park is definitely worth visiting.
A short walk will take you to the crystal clear Blue Pools, or if you're up for a challenge, take a half-day walk to the Rob Roy Glacier. You'll be amazed by the dramatic sight of the glacier flanked by waterfalls.
You can also hike one of New Zealand's greatest alpine tracks, the Routeburn track. The world-renowned 32km tramp track is one of New Zealand's Great Walks. It goes through both Fiordland National Park and the Mount Aspiring National Park.
Don't worry though, if you're not up for a long hike, there are other things you can do to enjoy the scenery on offer in Mount Aspiring.
Take a jet boat tour in the beautiful Matukituki Valley and see the spectacular hanging glaciers, or discover the film locations from the Lord of the Rings and Hobbit movies with a short wilderness walk.
ARTHUR'S PASS NATIONAL PARK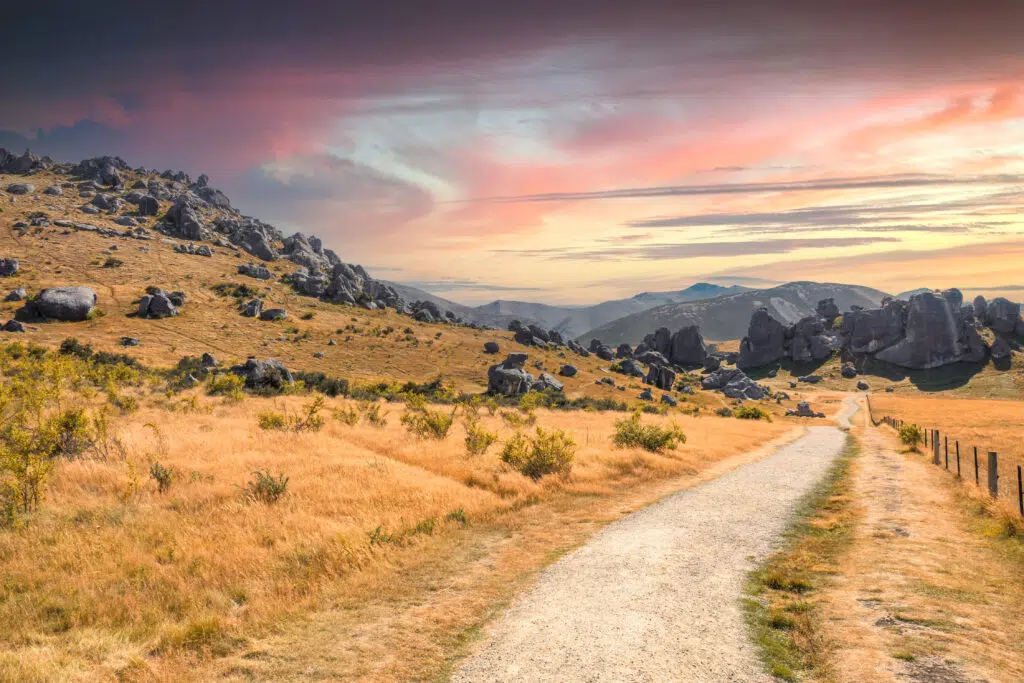 Located on the South Island, Arthur's Pass National Park lies in the heart of the Southern Alps. It is one of the most popular stops on the Tranzalpine railway.
Arthur's Pass National Park offers a wide range of beautiful hikes. The best short hikes include the Devil's Punchbowl Falls, the family-friendly Castle Hill Track and Arthur's pass walkway. And for the best views in the park, try the Temple Basin hike.
Full-day options include the Bealey Spur track and the hike to the summit of Avalanche Peak. On a good day, you'll be rewarded with spectacular views of the surrounding peaks. You might even spot a Kea, the famous alpine parrot of New Zealand.
NELSON LAKES NATIONAL PARK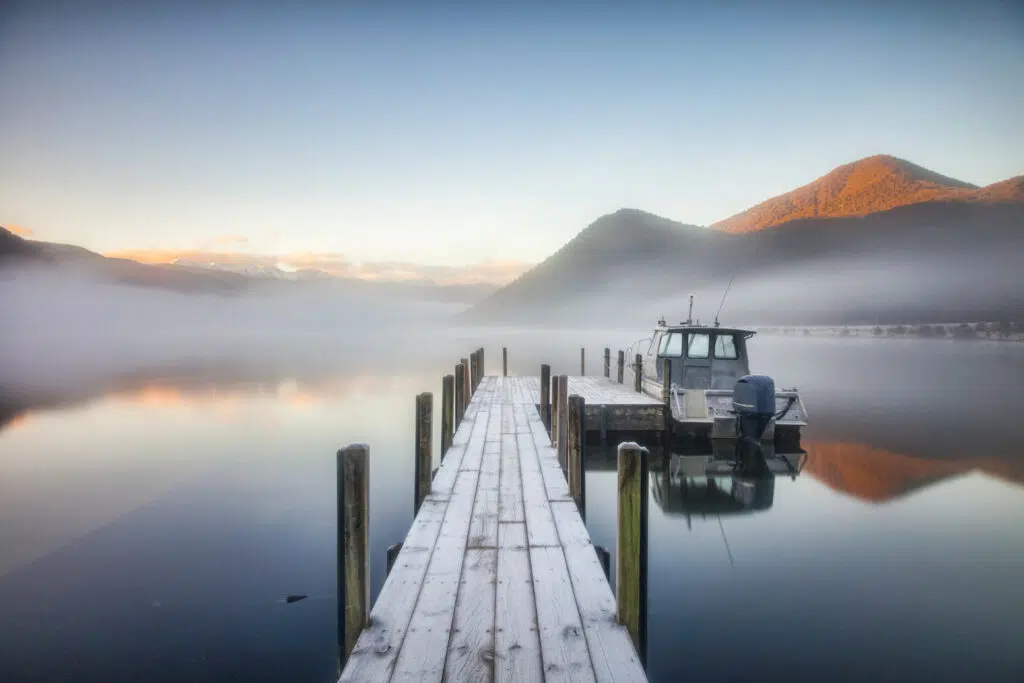 Nelson Lakes National park is located on the South Island, near Nelson. It was named after its two large lakes, Lake Rotoiti and Lake Rotoroa. In this national park, you'll find everything both easy lakeside hikes and more challenging alpine tracks.
Covering 102,000 hectares, the Nelson Lakes National Park offers lush beech forest, glacial lakes, and impressive mountain peaks. The park is also home to many native birds, including kiwis, fantails, and robins.
You can enjoy many beautiful walks around the two main lakes. Around Lake Rotoiti, try the Bellbird walk or the Black Valley walk. From Lake Rotoroa, you can hike the Braeburn walk which will take you through a thick beech forest before leading to a beautiful waterfall.
PAPAROA NATIONAL PARK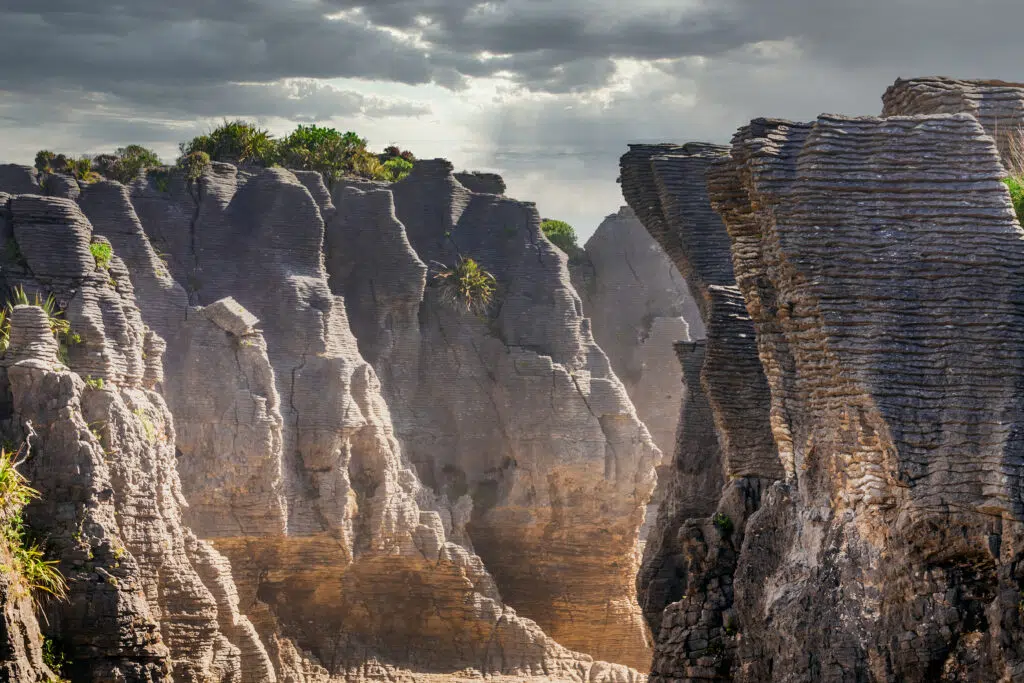 Established in 1987, the Paparoa National Park is located on the west coast of the South Island of New Zealand. It's well-known for its Pancake Rocks (Punakaiki), but also for its remarkable limestone canyons and beech forest.
Popular short walks include the easy Truman track (30 minutes return), and the Pancake Rocks and Blowholes walk (20 minutes return). Both these walks are family-friendly, and you will be impressed by the spectacular rock formations and incredible blowholes.
Other activities at the park include river kayaking, horse trekking on the expansive beaches, and glowworm caving at the Nile River cave.
WHANGANUI NATIONAL PARK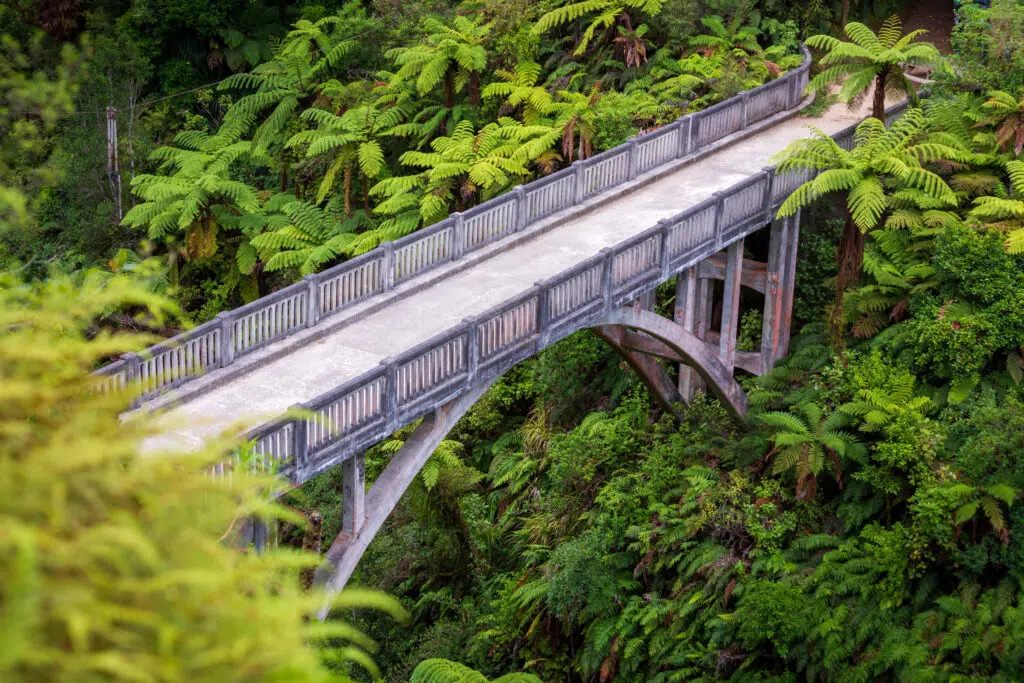 Whanganui National Park is an area of lush forest bordering the Whanganui River, which is New Zealand's longest navigable river.
Established in 1986, Whanganui is New Zealand's 11th national park. Famous for its abandoned bridge to nowhere (pictured above), this national park has a lot of natural beauty on offer.
Whether you want to bike the Mountains to Sea trail, or simply hike to the stunning Kaiwhakauka Waterfall, there is no lack of things to do in Whanganui National Park. You can also explore the scenic beauty of the Whanganui journey, and paddle up the river in a canoe or kayak.
If you're looking for a unique experience in New Zealand, stay at Tieke Kainga, which is the only Department of Conservation hut that is also used as a marae (Maori meeting house).
KAHURANGI NATIONAL PARK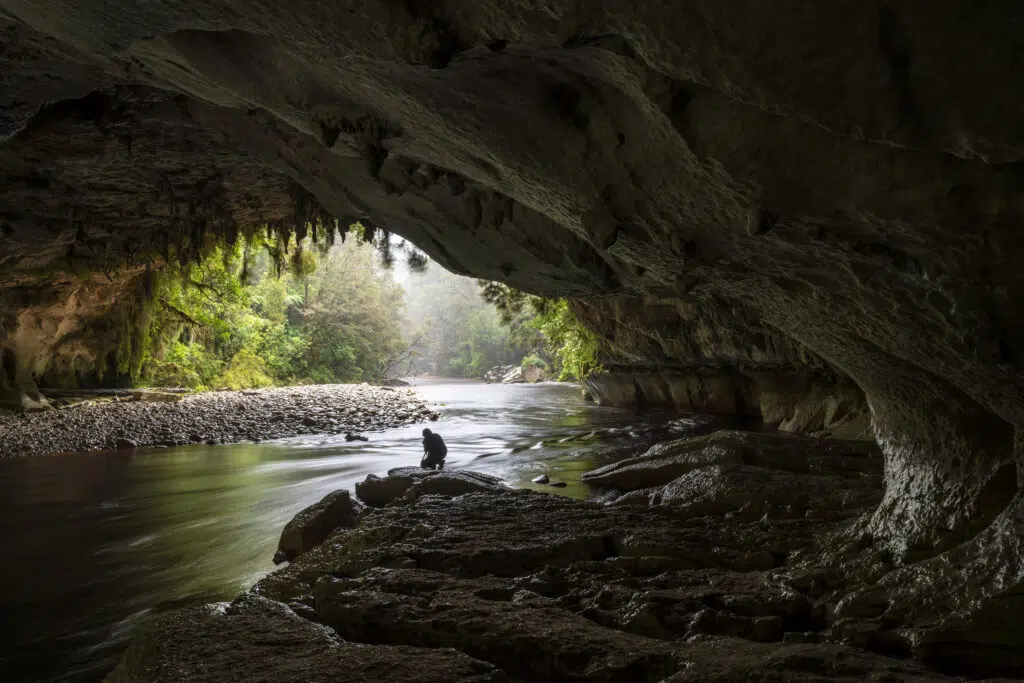 Home to New Zealand's longest great walk, the Heaphy Track, Kahurangi National Park is an extraordinary reserve with dense forest, waterfalls, and caves to explore.
Kahurangi National Park is also famous for being one of the Lord Of The Rings film locations. And the reserve is a natural habitat for the many animals that call the park home, including the largest population of great spotted kiwis.
Many visitors challenge themselves on the Heaphy Track, an 82km tramp that traverses a wide variety of landscapes – going through alpine meadows and along a stunning coastline. The track can be completed in 5-6 days.
However, for those who are short on time, you can choose one of the short walk options like Scott's Beach walk or the Nikau walk.
---
---
A visit to New Zealand without seeing the national parks would simply be incomplete. The country's incredible natural wonders will leave you speechless. Whether you're a nature lover or not, you'll enjoy hiking, camping, biking or jet boating in New Zealand's National Parks.
AUTHOR BIO: Camille is a blogger at crystal healing ritual and craft blogger from France. Dedicated to travelling sustainably, Camille has been roaming the world and living abroad for over 7 years. When she's not travelling, you'll find her hiking or reading a good book.
Pin this for later!